Deciding on a business name is one tough decision as it will bond with the organization always. What is a perfect name that will stick in the minds of people and relate easily with your venture?
Something easy to remember along with being prominent, distinctive, respectable and eye-catching are the adjectives that come to mind. People are so particular about the name of their business that they instigate a session with close friends and family members to come up with the so-called best and unique name.
The right name will give you ample recognition in every nook and corner of the world whereas the wrong one can lead to the failure of an enterprise. It is up to the owner to decide whether they want their business name to be informative or obscure.
But remember it is the name that will set the tone for further actions hence let it be the one that will have the ability to convey the appropriate image of your brand.
1) Start with the basics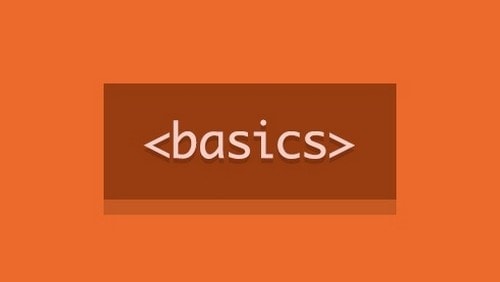 Sometimes our head is full of so many ideas that it becomes impossible to sort them out so that you can reach out for the perfect answer. If you are looking for ways to decide on a business name then consider your target audience, your specific market, business plan and the products and services related to your company.
Do you want your business name to be associated with your merchandise or you just want an eye-catching name that is distinct and beautiful? Start with the basic questions and the answer will automatically follow.
2) Pick a name with worldwide appeal
Pick out a name that would appeal to the local, domestic and international market with equal ease if you are looking for ways to decide on a business name. Do not pick a name that bounds it in certain parameters as it would act as shackles and restrict your customer base.
If at a later stage you decide to go with further expansion plans then your business name will prove a hindrance at that point in time.
3) Short and sweet name
Keep it short and sweet if you are looking for ways to decide on a business name. Lengthy names are difficult to spell, pronounce as well as remember. By the time you complete the name, it loses its impact and does not sound awe-inspiring.
A short name that is distinct as well as easy to spell and pronounce is what will grab the attention of onlookers. Make sure that the name you are choosing is not similar to any brand name.
Some people are of the mindset that if they will keep a name similar to a popular one then people will relate with it more quickly. Let me clarify to you that no one likes copycat hence beware of such a folly.
Brand recall in such confusing circumstances is impossible hence better be clear in your thought process before finalizing a name.
4) Research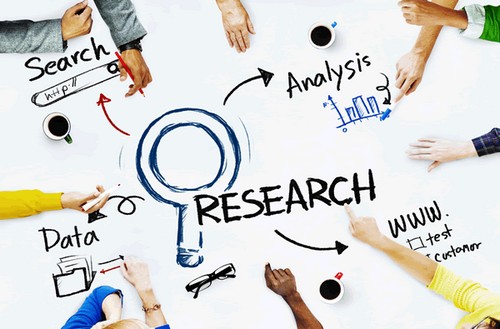 Research is what everyone advises when you are looking for a way to decide on a business name. Better carry out thorough research before shortlisting at least five names.
You can take help of several online portals that specializes in names, or look for inspiration towards the names of successful ventures. Take the help of a business magazine that deals in business names.
Proper research can guide you so that your thoughts become clear and can help you towards your destination. Check the names you have picked to know whether they are already registered or not.
Reassess your selection until you find your perfect business name.
5) Go with something meaningful and beautiful
Go with something meaningful if you are looking for ways to decide on a business name. Choose a name that will help your customer to relate with your business if you are dealing with specific products and services.
Speak the name loudly and clearly and see whether it sounds good when spoken aloud or not. Names that make sense, have a meaning and can relate to the products and services of a company are better equipped to make a viable impact on the customer base.
People start associating the business name with the company, its people its products and services and thus the business name becomes its actual strength.
6) Use specifics and not initials
Use specifics and not initials if you are looking for ways to decide on a business name. Initials do not look cool at all instead look incomplete to the general public.
Very few companies with distinct initials have been able to hold their head high and it was because their products and services bypassed everyone in their vicinity with ease.
Better rely on a business name that is specific instead of generic and has something to say to its target audience so that it can make the necessary impact on others.
7) Is the name visually appealing
You will advertise your business name via print, electronic, social and other media. How is it going to look when written down on a piece of paper? Will it look happening from the billboard and does the name in a logo or in an ad look inviting.
Is the name visually appealing is a good question that must come in your mind when you are looking for ways to decide on a business name. Think carefully before arriving at a particular name because it will be giving your business identity of its own.
8) Conduct a brainstorming session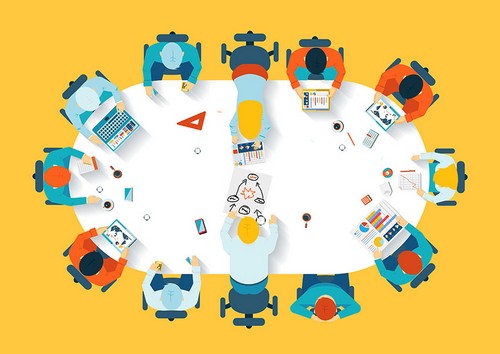 Conduct a brainstorming session if you are looking for ways to decide on a business name. Be creative in your approach and give your brain free rein. Remove all the restrictions and let it wander freely to come up with something exquisite.
One of the most common brainstorming sessions includes word association and brain dumping so that the brain can utilize the unrestricted time advantageously.
9) Get the right domain name
Get the right domain name if you are looking for ways to decide on a business name. The most popular domain name at present is .com hence choose it over others because your target audience will connect it with an established and popular brand.
Most often the name you choose is already in existence hence check for the availability on the prescribed sites. If you are interested in an already existing name you can make a buying offer to the owner and acquire it if the owner is ready to part with it at a price.
10) Get feedback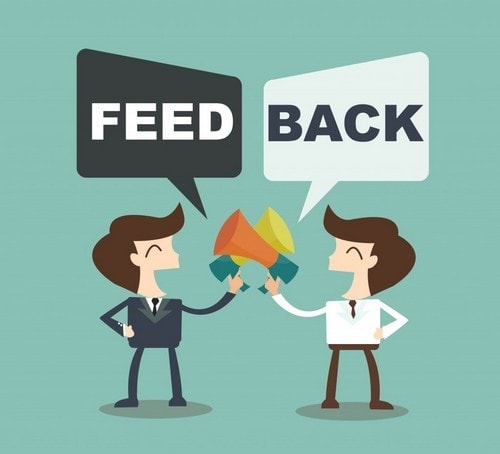 Get feedback if you are looking for ways to decide on a business name. You have already picked out certain names and now is the time to get feedback from your acquaintances, friends and family members so that you can shortlist your choices.
Ask for their individual outputs also in case somebody comes up with a name that looks like a hit. You can get feedback from your target audience through a poll or online survey also.
11) Give yourself some breathing room
You have been trying hard to shortlist your long list of possibilities but now is the time to decide on a business name. It is actually the time to review, assess, contemplate and then come to a decision.
You are trying to create a list of five best names and it is the time to settle down peacefully and remove any other negative thought out of the mind. The first thing you should do is remove any similar sounding names that might have cropped into the list.
Now remove any names that sound awkward and unresponsive along with ones that do not connect with you anyway. Once you have added the potential names to the list of five take a break and do something else for a while.
Listen to music, take a walk or simply relax. Come back fresh and prioritize the names according to your wishes. Have confidence and remember it is your baby and no one knows it's basics better than you.
Go with your gut feeling and arrange the names in accordance with your wishes. Let it rest for a day and two and after that if you feel like any change reshuffle. Do not over think as it will create confusion and nothing else. Believe in your choice and go with it.
12) Check the availability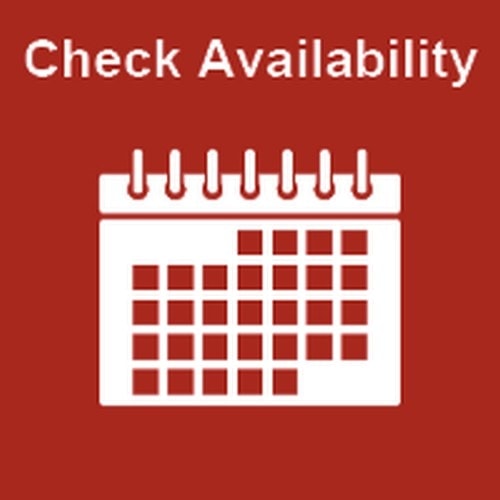 You cannot have a business name that is already in existence hence better check for availability before you think of registering it with proper authorities. Search in the appropriate database if the name has been trademarked or not.
You can search through several search engines like Google to make sure that someone else is not using the business name. Include a domain name search if you are looking to create a website.
If your business name has not yet been registered then you can go ahead with it but if it already exists do not be disheartened check the availability of the second name. Remember all the names were finalized by you and are distinct in their own way.
13) Be happy with your name
It is important that a business owner is pleased and satisfied with the name he has at last finalized. Yes, you were looking for ways to decide on a business name diligently and have now arrived at a conclusion.
Be happy with your choice because the name will be associated with your company forever.
14) Register it
You have decided on a business name and have checked for its availability and have arrived at a particular name that you are happy and satisfied with. The time to decide on a business name is over and now is the time to register it so that the name becomes synonymous with your company.
If you have either limited liability company, corporation or limited partnership you will have to register the business name with state authorities but if you want to open sole proprietorship or general partnership you will have to register the business name in the city where you will establish your company or n other words the city which is listed in your business address.
Better register your business name for a trademark if you think it necessary so as to avoid any kind of hassles later on.
15) Keep your registration up-to-date
Remember the registration, as well as the trademark of a business name, is not forever. You can only use it for a particular time period according to the rules and regulations of your city or country. Keep your registration up to date if you have decided on a business name and want to keep it forever.
You will have to renew it after a certain period to protect it from other contenders. Be vigilant in your efforts, find out about re-registering period and make sure to do so before time lapses.
Naming a business is sometimes more difficult than naming your child. It is obviously a lengthy and time-consuming process with lots of ifs and buts. The grunt work and the inspiration required to come up with something original is definitely awe-inspiring.
A business name should be distinct, impactful and different so that it sticks on the mind of people. First impressions matter and a business must have a name that will create a distinctive image in the customer mindset to offer the business entity an additional advantage in this competitive market.
Liked this post? Check out the complete series on Business