Given the present circumstances of the economy, companies from different industries are finding it challenging to maintain the same profits that they experienced in the mid 2000's. This was before the well-known mortgage crisis. Based on this turbulent external business environment, companies need to come up with innovative and creative solutions in order to maintain the high level of awareness in front of their customers. 
One of these innovative and creative solutions is horizontal marketing, a subject thoroughly studied by Kotler and Armstrong.  The concept of horizontal marketing is based on a combination of financial, production and marketing resources. The combination of these three factors is meant to accomplish a lot more than any individual concept operating on its own.
Before we get into more details regarding this topic, we can take an example of Horizontal marketing. The most well-known example consists in the collaboration between Apple and Starbucks.
Apple, when it introduced Itunes went into an exclusive partnership with Starbucks and allowed Starbucks Wi fi users to browse, download and buy songs from the Apple Itunes store. Apple benefits from this partnership with higher iTunes sales because Starbucks has a lot of loyal customers that take the time to visit, relax and enjoy the unique Starbucks experience. When Apple first introduced its iTunes music store, it hoped to sell one million songs in six months, but to its surprise, Apple sold over one million songs within the first six days of its iTunes music store opening. Much of the contribution was from Starbucks stores.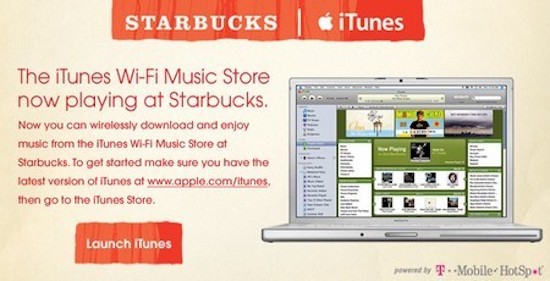 Similar examples of Horizontal marketing involve collaborations ranging from Henry Ford's buying ships and railroads—and even a rubber plantation in Brazil to ensure his supply of tires—to Boeing's radical outsourcing of Dreamliner components, and more recently, back to greater ownership of upstream and downstream assets by companies as different as Pepsi and Oracle.
There is also the example of some companies within a product or service category which are part of an alliance. Passenger air carriers such as Finnair, British Airways, etc. are part of the One World Alliance, which basically means that they have many connecting flights. Thus the alliance airlines can increase passenger volume through travel agents who book travelers on these carriers. The premise for the alliance is that travel agents that book passengers on one airline will more than likely book the same passengers on connecting airlines within the alliance.
So, these examples would have given you a fair idea of what is Horizontal marketing. When one of more companies align to create a unique strategy, for the benefit of all the entities involved, then this act is known as Horizontal marketing.
Horizontal marketing is different to vertical marketing. In vertical marketing, the target customers are of two different companies and from different industries. In horizontal marketing, the companies involved are similar companies with similar product lines and are in the same industry. As they are in the same industry, they are catering to the same target market.
The horizontal marketing approach addresses mainly two or more companies which are focusing to increase the customer base, without actually increasing the marketing budget.
As the core center of this strategy relies on the target market, it is natural to conclude that it is the target market audience which share interests and demographic characteristics that the companies in the horizontal marketing partnerships want to reach.
Most of the examples of the horizontal marketing partnerships mentioned above have one thing in common. All of them started with the acknowledgment of the opportunity of partnering with another company in order to bring a new product to the market.
The involved companies generally make a tie up to increase the value of their offerings, such as in the areas of production, distribution or marketing. An increased value offering brings in more business for the companies involved in Horizontal marketing. A basic rule of this concept is that both companies involved have to be on a win-win situation and every step taken in the realization of the partnership should be mutually convenient.
Here is a video by Marketing91 on Horizontal Marketing.