Pepsi is one of the most famous and liked FMCG brands across the world. It is an arch rival of Coca cola. Pepsi operates out of New york but has covered the globe and is most famous for its carbonated drink – Pepsi. However, Pepsi does have a huge product portfolio and generally targets the youngsters. Indra Nooyi is the current CEO of Pepsi at the time of writing this article.
Let us look into the SWOT analysis of Pepsi
Some major Brands under PepsiCo:
Strengths in the SWOT Analysis of PepsiCo :
Brand equity: it is one of the most prominent and famous brands in the world in the food and beverage sector. It is also known as the brand of youth. It has a high brand recognition and reputation. It has a brand valuation of $19.4 billion and it is ranked 29 in the Forbes most valuable brands list.
Product portfolio performance: 2015 saw a decrease in the sale of soft drinks. India as a country is evolving and becoming more health conscious. This can be noted from the 2015 analysis of top selling brands (in India) that the top 5 beverages are only juices and sweet syrups. There is no soft drink in the top 5.Pepsi has two products in the top 5 beverages sold in the country.The top 5 beverages are in order: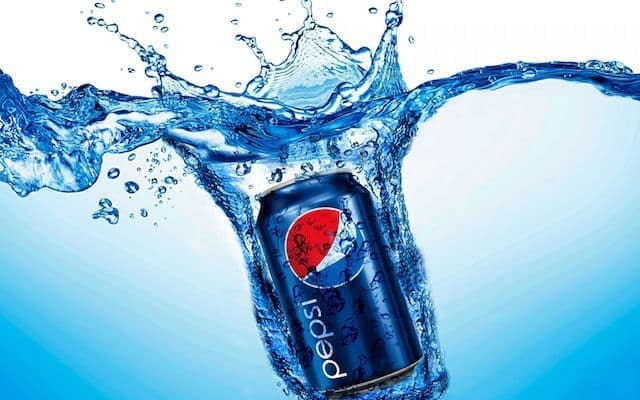 Weaknesses in the SWOT analysis of Pepsi :
Competition: It has heavy competition from Coca-Cola in their soft drinks category. They are always neck to neck with each other. This competition thereby provides a room for not so loyal customer base to switch brands quickly.
Products perceived as unhealthy: Most of the soft drinks of the PepsiCo is perceived as unhealthy.
Product Dependence: They are only present in the food and beverage industry which may be harmful in the longer run. They need to diversify their business to other product segments to become a global leader.
Failed Products: Many failed products such as 'Crystal Pepsi' which hurts the brand image of the PepsiCo and thereby giving room to the competitors to grow.
Brand Ambassadors: Wrong remarks or ill performance by the famous personalities/celebrities, in turn, might damage the brand image of PepsiCo as they are the face of the organisation. Over dependence on celebrities for endorsements is a huge risk.
Value addition: Pepsi is known to have advertisements which are targeted towards youngsters. However, it is not known to display Value advertising which is a characteristic of Coca cola. Coca cola has time and again focused on the positive values of life, something which Pepsi can learn from them.
Opportunities in the SWOT analysis of Pepsi :
Threats in the SWOT analysis of PepsiCo :
Competitors: PepsiCo's main competitors are Coca-Cola, Kraft foods, Nestle, Dr Peppers Snapple Group and Mondelez.
Health Factor: The unhealthy factor associated with its products can take a toll on the health conscious customers and might lose them. This can be clearly seen by the fall of soft drinks sale.
Economic Slowdown: With the recent reforms in the country PepsiCo might see a drop in its sales due to a cash crunch in the economy. Other factors such as recession and inflation may also impact sales of the company.
Government Norms: Different norms of different countries might prove difficult to handle and compliance with it as well.