PepsiCo is a global food and beverage company that was founded in 1965. The company's diverse product portfolio includes popular brands such as Pepsi, Frito-Lay, Gatorade, Tropicana, and Quaker. PepsiCo is committed to sustainability and social responsibility, and has set goals to reduce its environmental impact while investing in the communities where it operates. Mission of the Company is "Create more smiles with every sip and every bite". With operations in over 200 countries and territories, PepsiCo is a leading player in the food and beverage industry.
In 2022, PepsiCo reported net revenue of $86.39 billion, a 8.7% increase compared to the previous year. The company's revenue is divided into four segments: Frito-Lay North America, Quaker Foods North America, PepsiCo Beverages North America, and PepsiCo International.
Strengths in PepsiCo SWOT Analysis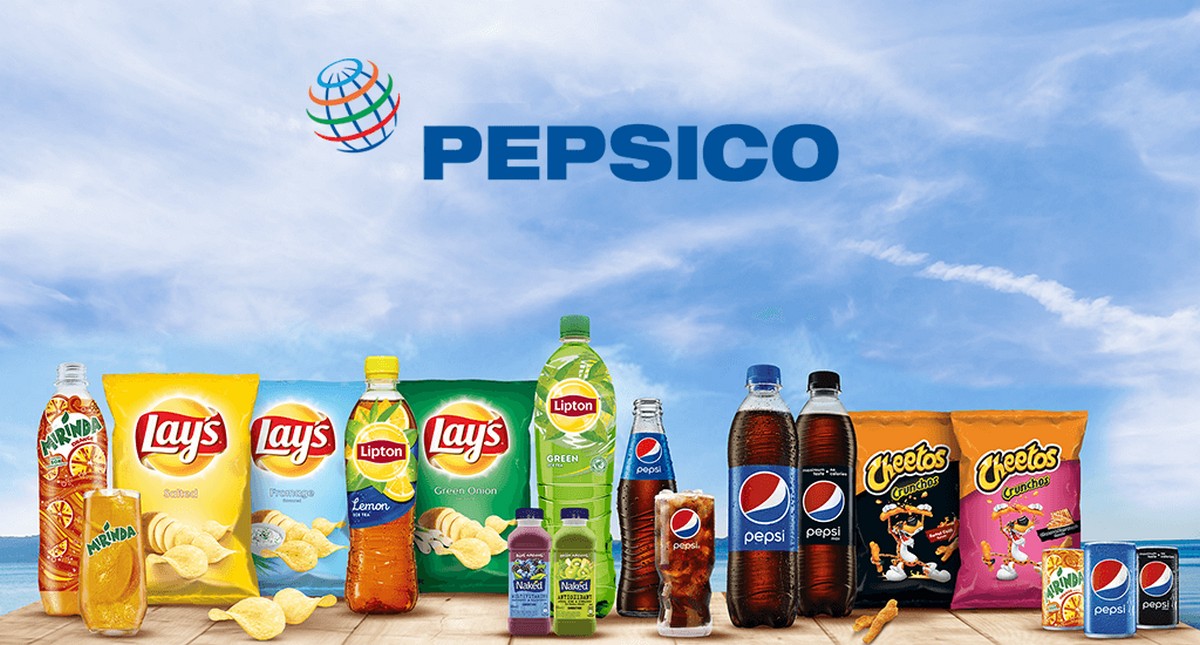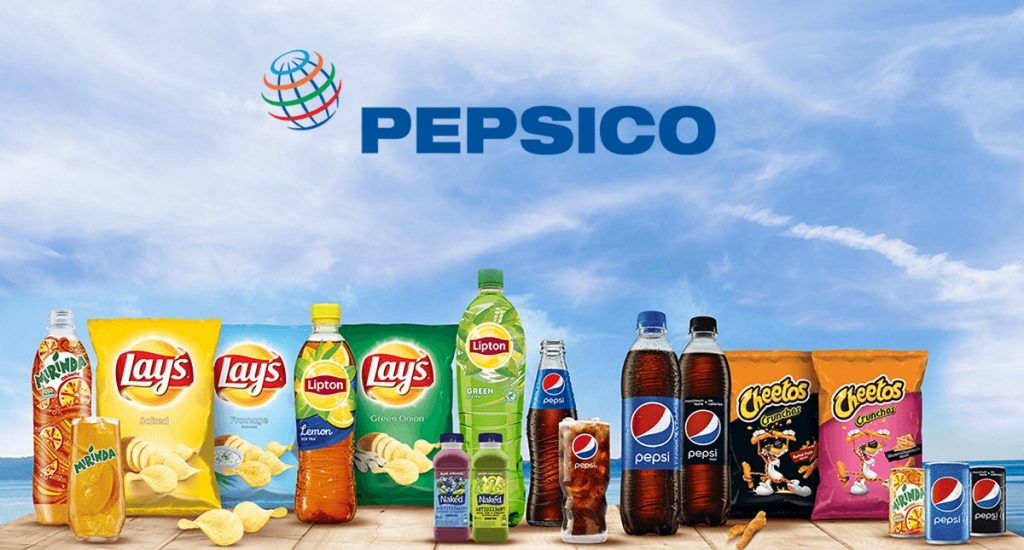 1. Huge & Diverse Portfolio
PepsiCo has a diverse portfolio of products, including:
Soft drinks: Pepsi, Diet Pepsi, Mountain Dew, 7UP, Mirinda, Slice, and Sierra Mist.
Breakfast foods

: Quaker Oats, Cap'n Crunch, and Life cereal.

Juices and juice drinks

: Tropicana, Naked Juice, and Ocean Spray.

Sports drinks

: Gatorade, Propel, and Amp.

Water: Aquafina and Propel water.
Alcoholic beverages: PepsiCo also has a joint venture with Molson Coors to produce and market hard seltzer and other alcoholic beverages under the brand name Hard Mountain Dew.
2. Ethics and Integrity
In 2022, PepsiCo was recognized as one of Ethisphere's World's Most Ethical Companies, one of only six companies to receive this honour 16 years in a row.
3. Invests Significant sum in Marketing and Advertising
PepsiCo's advertising and other marketing activities, reported as selling, general and administrative expenses, totalled $5.2 billion in 2022.
4. Highly invests in Research and development
PepsiCo invested $771 million in Research and development in 2022, which helps the company to produce new flavours and safe its current market share.
5. Effective Supply Chain
The company has invested heavily in building a global network of suppliers, manufacturing facilities, and logistics providers that enable it to produce and distribute its products efficiently and effectively. This supply chain enables PepsiCo to: Ensure a reliable supply of raw materials, Optimize production processes, Reduce transportation costs, Minimize waste.
6. Personalization – Key Marketing Strategy
PepsiCo has identified personalization as a key marketing strategy, tailoring campaigns to specific consumer interests, preferences, and needs. Successful campaigns include partnerships with Netflix shows like Money Heist, catchy music videos like Swag Se Solo, and limited-edition digital artwork collections like Pepsi Black Zero Sugar NFT. Personalization has helped PepsiCo connect with consumers, drive brand loyalty, and differentiate itself from competitors.
7. Celebrity Endorsements
PepsiCo is well-known for its advertising and marketing strategies that feature celebrity endorsements. The corporation has sponsored numerous occasions, including the Super Bowl, FIFA World Cup, UEFA Champions League, the Olympics, and many more in order to rule the beverage market and have the most recognised brand.
8. Sustainability Efforts
PepsiCo has set a goal to reduce greenhouse gas emissions across its value chain by 40% by 2030. The company has also made significant investments in renewable energy, with plans to transition to 100% renewable electricity in the US by 2025 and globally by 2030. Additionally, PepsiCo has implemented sustainable packaging initiatives, such as using recycled materials and reducing plastic waste.
Weaknesses in PepsiCo SWOT Analysis
1. Failed products
PepsiCo has experienced failures with some of its products, such as Crystal Pepsi, Salted Caramel Pepsi, etc. These failures can have a demoralizing effect on employees and damage the brand's reputation, creating opportunities for competitors to gain market share.
2. Product Recall Incidents
PepsiCo has faced several product recall incidents in the past, which have damaged its reputation and resulted in financial losses. In 2020, the company issued a voluntary recall of some of its Tostitos and Miss Vickie's products due to the potential presence of salmonella in the seasoning. In February 2023, PepsiCo recalled 25,200 cases of its Starbucks Frappuccino Vanilla chilled coffee drinks in the US after glass was discovered in some of the bottles.
3. Controversies
There have been several controversies surrounding PepsiCo, some of the notable controversies include: Use of Palm oil, High water usage in water scarce regions, PepsiCo. vs. Farmers case (2019). These controversies may severely effected the company sales and the perception of people towards it.
4. Becoming less attractive
PepsiCo's products may be less attractive to health-conscious consumers, which could impact the company's growth potential in markets where healthier options are becoming more popular. Despite offering healthier products, the company's reputation as a producer of sugary drinks and snacks may make it less appealing to some consumers. 
5. Highly Centric in some regions
While PepsiCo has a global presence, approximately more than 27% of the company's revenue is generated in North America. This dependence on a single region makes the company vulnerable to economic and regulatory changes in that market.
6. Criticised as Unhealthy food supplier
PepsiCo's focus on producing and marketing unhealthy food and beverage products high in sugar, salt, and calories has been criticized for its link to health issues like obesity, diabetes, and heart disease, impacting public health and healthcare costs.
Opportunities in PepsiCo SWOT Analysis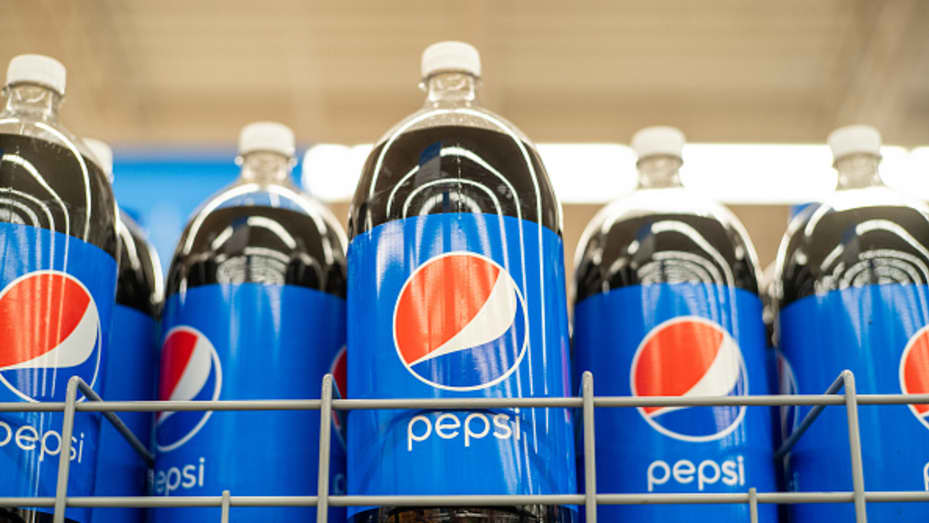 1. Sparkling Water Market
PepsiCo has opportunities to grow in the sparkling water market by expanding its product offerings with unique flavours, leveraging its distribution channels, and investing in marketing campaigns to promote the health benefits of its products.
2. Introducing New Products
PepsiCo has opportunities to introduce new products by expanding its portfolio of healthier options, leveraging emerging food trends, and exploring new product categories or markets.
3. Increasing Online Sales
The COVID-19 pandemic has accelerated the shift towards online sales. PepsiCo can increase its online sales by investing in e-commerce and digital marketing.
4. Investing in CSR Initiatives
It presents an opportunity for PepsiCo to build goodwill, strengthen its brand reputation, and differentiate itself from competitors, as consumers increasingly prioritize ethical and sustainable business practices.
5. Acquisition
Acquisition presents an opportunity for PepsiCo to expand its product offerings, diversify its revenue streams, and enter new markets, but come with risks and must be carefully evaluated to ensure they align with strategic goals and deliver a positive return on investment.
6. Growing demand for Healthy and Functional beverages
PepsiCo can capitalize on the trend towards healthier and more functional beverages by expanding its portfolio of products in this space. This includes investing in brands that cater to specific dietary needs or offer functional benefits like energy or immune support.
Threats in PepsiCo SWOT Analysis
1. Intense Competition
Intense competition from other beverage and snack companies, especially Coca Cola, threatens PepsiCo's current position in the market. Coca Cola holds a 46.3% market share, while PepsiCo holds the second position with a 24.37% share.
2. Economic Slowdown
The conflict between Russia and Ukraine, combined with economic slowdown and inflation, poses a significant threat to PepsiCo's operations and profitability in the region.
3. Volatility in Commodity Prices
PepsiCo's profitability can be affected by fluctuations in commodity prices, particularly for corn, sugar, and dairy as Inflation in almost every nation at its peak.
4. Cyber-security Risks
PepsiCo faces cyber-security risks like data breaches and cyber-attacks that can compromise sensitive information, disrupt supply chain operations, and cause reputational damage. These risks can be costly in terms of financial losses and legal consequences.
5. Labour Issues
Labour issues such as disputes, unionization efforts, and high turnover rates pose a threat to PepsiCo's operations and profitability. These issues can disrupt production and supply chain operations, increase labour costs, and lower the quality of products and services.
6. Government Regulations
Regulations related to health and safety, environmental sustainability, and labour practices pose a threat to PepsiCo's operations and profitability.
7. Shift in Consumer Preferences
The growing demand for healthier products is a threat to PepsiCo's primarily unhealthy product portfolio. Failure to adapt to changing consumer preferences can negatively impact sales and profitability.
Conclusion
In conclusion, PepsiCo is a global leader in the beverage and snack industry, with a diverse product portfolio that includes popular brands like Pepsi, Frito-Lay, Gatorade, and Tropicana. While the company has strengths such as a strong brand image, global presence, and a robust distribution network, it also faces several weaknesses such as criticism for unhealthy products, product recall incidents, controversies. In addition, opportunities for growth exist through product innovation, diversification, and expanding into emerging markets. However, threats such as intense competition, government regulations, and changing consumer preferences for healthier options must also be considered. Overall, PepsiCo must continue to adapt to changing market conditions and consumer preferences to maintain its position as a leading player in the industry.
Liked this post? Check out the complete series on SWOT