Boeing is a giant in the Aircraft designing and manufacturing Industry and is engaged in manufacturing of aircraft, satellites, defence weapons and information and communication systems. The company also provides performance-based logistics to commercial airline industry worldwide.
The company has recorded strong growth in revenue and operating margin from the past two years and has been renowned for its efficiency in operations.
Strength in the SWOT Analysis of BOEING :
Strong Market Position: Boeing is one of the largest aerospace companies in the world and is a leading manufacturer of defence, space and security systems; and commercial aeroplanes. A strong market position helps Boeing achieve economies of scale and improves company's brand image.
Growth in Revenue: Boeing has recorded growth in its revenue and operating income consistently from the last 4 years. The growth in revenue was primarily due to the timely delivery of aeroplanes. Thus, increased operational efficiency has helped Boeing increase its revenue and consequently profits.
Strong Research and Development: Bowing has the strong focus on R&D activities, primarily in its engineering, operations and technology (EOT) activities. Focusing on innovation, Boeing's R&D helps in expanding its product line and services and maintaining its market position.
A focus on expanding the product line and sustainable fuels: Boeing is continuously enhancing its product line to meet the customer needs. Boeing has also been focusing on sustainable fuels that help in reducing emission and are hence environmental friendly.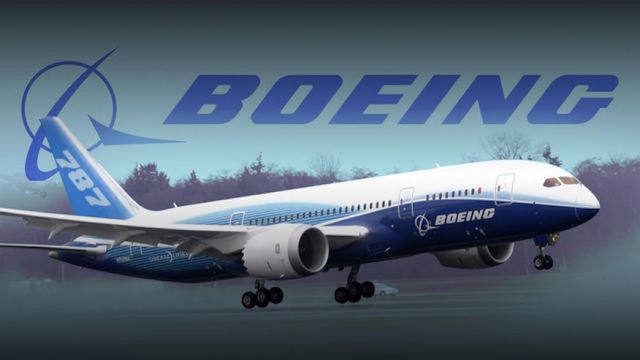 Weaknesses in the SWOT Analysis of BOEING : 
Labour issues: Boeing has approximately 38 percent of its total workforce as part of a labour union which causes work stoppages from time to time. This affects productivity and hence delivery on time becomes a problem. This also affects a relationship with the customers.
Higher Dependency on US government contracts: US government forms a major part of Boeing's total sales. In FY 2015, it formed about 27% of the total sales. But long-term government contracts are subject to various political and economic factors and hence over dependency on the US government can be a threatening factor.
Suppliers have bargaining power: Boeing is dependent on some of the suppliers to for producing some raw materials and integrated components etc. This makes the suppliers strong and hence Boeing weak as if any of the important suppliers becomes unavailable, productivity and consequently performance will be affected.
Opportunities in the SWOT Analysis of BOEING :
Increasing demand for commercial aeroplanes: With increasing globalisation and the need to connect, Passenger numbers are growing and hence a demand for new commercial planes are also on the high.
Growing aerospace and defence market: The aerospace and defence market is increasing globally and the market is expected to grow further more at a CAGR of 3% for the period of 2015-18. This provides great opportunities for the company to boost up revenue in the future.
Strategic expansion: Boeing should look to expand its operations globally by growing organically as well as inorganically. Boeing has previously associated with various companies such as General Electric, Lockheed Martin, Raytheon, etc. for new projects. To cater to the growth in orders, Boeing needs to expand.
Threats in the SWOT Analysis of BOEING :
Intense competition in all categories: Boeing faces strong competition in all its categories from many global companies worldwide. This erodes market share for Boeing.
Fixed Priced Contracts: About 72 percent of Boeing's revenue was generated from its BDS business which follows fixed price contracts. While this helps in improving efficiencies and cost reductions, it also risks the company to lower margins, which affects the financials of the company.
Liked this post? Check out the complete series on SWOT