Panera Bread Company is a bakery and pastries chain that is headquartered in Missouri, USA. In a country where fast food culture is immensely popular Panera has been able to successfully carve a niche for itself in the casual dining segment. Panera has around 1900 outlets in 46 states with more than 20 dough making units across the country. Panera in addition to bread and cakes also sells soups, pasta, and specialty drinks.
The company has a whole range of freshly baked products such as bagels, bread, muffins, scones, rolls, and pastries; made-to-order sandwiches on freshly baked bread; soups; fresh salads; pasta; and custom designed coffees and other beverages and smoothies. The company registered an annual turnover of 3.2 billion USD in the year 2017.
Strengths in the SWOT analysis of Panera Bread
The following are the strengths of  Panera :
Intelligent use of technology: Panera has invested in a lot of technology like order through a laptop or smartphone, placing the order from inside the store on a phone for dining in, fast-tag lanes for dine-in and to-go orders, and technology support for custom orders at in-store kiosks or through the web or mobile app. This has helped them to keep a tab on the in-store traffic flow for dine-in and carryout customers and also made service more convenient and fast.
Public removal of ingredient: Panera becomes the first fast food kiosk to remove a list of blacklisted ingredients publicly from their menu. Some of the ingredients include artificial colors, flavors, and sweeteners.
The feel-good factor: Panera Bread Company has made its menu in a manner that it includes items like sandwiches, soups or pasta which are easy on the palate and can be consumed at any point of time. The presence of salads in the menu also attract healthy eaters to the fast food kiosk.
Focus on competitive advantage: Right from the design of their menu to their interiors to a smart usage of technology every decision that has been taken by the leaders of Panera has been with the intention of sustaining their competitive advantage and that has helped them in the long run.
Deep understanding of customers: Instead of looking at what the customer wants, Panera has looked at what they dislike about fast food joints. They found that some of the things they hated were the long queue at the billing desk, the inability to customize and the difficulty in payments. Through the Panera 2.0 initiative, the company seeks to eliminate all these issues.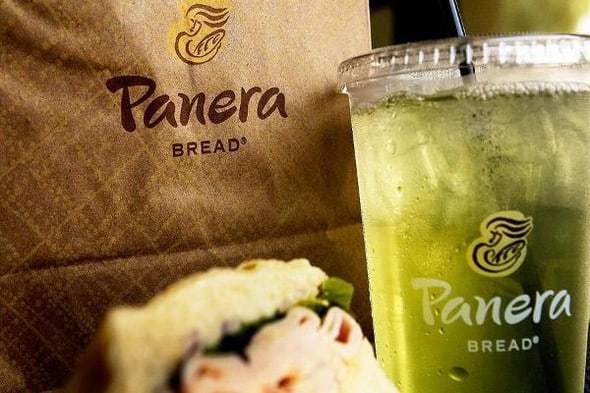 Weaknesses in the SWOT analysis of Panera Bread
Some of the key weaknesses of Panera Bread Company are :
Slow Growth: Panera has slowed down the number of new store openings in the last few years. While in 2013, the company opened 133 new restaurants; in 2014, the numbers reduced to 114; and for 2015, they have just opened 105 and 115 new locations. This shows that business may be slowing down for the company.
Management of outlets: Panera currently has around 1900 outlets in 46 states and the company needs to use the fresh dough for their bakes and bread which are made in 20 facilities across the country. Managing the supply chain and the labor is the 1900 outlets are turning to be challenging for the company.
Refranchising: Panera recently announced that they were planning to franchise around 73 of their outlets. This will prove to be a disaster since it will bring down their profitability as well as act adversely on their competitive advantage against key rival Starbucks.
Excessive focus on technology: While other companies are focusing on improving their menu, Panera is giving technology more importance than it deserves. Critics claim that this will distract the company from their core business which is food.
Opportunities in the SWOT analysis of Panera Bread
Some of the opportunities include :
Westernisation: There is a strong tendency for westernization amongst Asian cultures which has increased the demand for fast food and has also made global cuisines more acceptable. This is increasing the scope for fast food culture in these countries where there is a huge opportunity because of the thick population in these areas.
Change of preferences: With more women in the workforce people prefer to cook less and eat out more. However, they are conscious of refraining from junk and thus would prefer eating sandwiches and salad in comparison to fast food.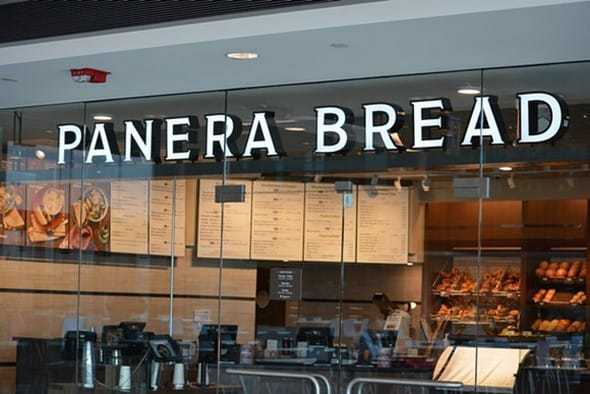 Threats in the SWOT analysis of Panera Bread
Some of the threats include:
Competition: Some of the major competitors of Panera Bread Company are Starbucks, Buffalo Wings, and Chipotle Mexican Grill.
Liked this post? Check out the complete series on SWOT