Definition: Market share refers to the proportion of a company's total sales in relation to the overall market it operates in. To put it simply, it represents the percentage of sales that a company holds within its industry or market.
Analyzing market share is essential for finding out the competitiveness, presence, and growth of a company. In this article, we will understand what market share is and what are its different implications. So, let us start digging into the world of Market Share-
What is Market Share?
Market share is the proportion of an industry's sales that a company has achieved compared to the market or industry's total sales. This measurement is determined by recording the company's sales during a specific timeframe and dividing it by the overall sales of the industry.
It is the percentage of overall total sales that a company generates.  This criterion is used to generalize the idea of the relation of the company to its market and competitors. When a company compares the market share, it influences the percentage of help by the competitors.
Kenneth J. Cook, in his book The AMA Complete Guide to Strategic Planning for Small Business, wrote-
The important factor in computing relative market share is not an exact number associated with the sales volume. Your position relative to the competition is more important.
These words hit hard to make us realize what should be the strategies to carry market share efficiently.
In simpler words, the market share is defined as the amount given out of the total purchase. The entire purchase by a customer of a service or product and the percentage that goes to a company is defined as market share.
So, if a customer purchase 100 products, and in that 40 products are from one company, then that company holds a 40% market share.
Key Takeaways!
Market share is a quantifiable measure of a company's dominance in terms of sales within the company's industry or market.
Understanding the market share helps businesses gauge the effectiveness of marketing strategies.
Increased market share signifies a dominant position in the total market.
Monitoring market share dynamics allows companies to anticipate market trends and adjust their approaches accordingly.
Why is market share important?
The market share is important because it helps companies understand how successful their sales and marketing strategies are. It also gives companies a general idea of how well they are doing compared to competitors in the same industry. Companies can use this information to develop more effective marketing campaigns and drive sales growth.
In addition, the market share also indicates a company's ability to compete in the market. It can be used as an indicator of a company's competitive advantage or disadvantage. Overall, understanding the market share is essential for businesses to make informed decisions about their strategies and investments. Companies should monitor their market shares regularly to ensure they are staying competitive and growing sales consistently.
The Formula for Market Share Calculation
To understand the concept of market share better, you need to have a look at the formula-
Market Share = (Particular Company's Sales Revenue in time X) / (Relevant Market's Total Sales Revenue in time X)
So, by having a look at this formula, you can quickly gauge what market share is and how it can be calculated.
Let us now make it more evident with an example-
Example of Market Share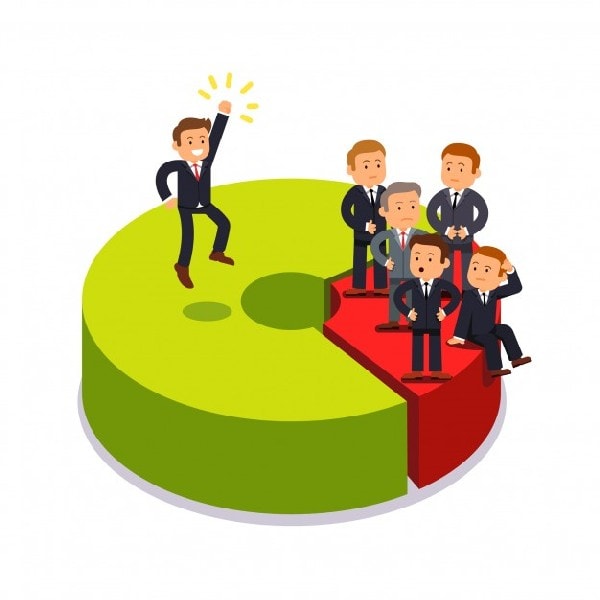 Just assume that a company ABC sells $30 million a year in USB devices, &
The total amount of USB devices sold by all the companies within the market is $100 million-
The market share of ABC Company will be= ($30 million) / ($100 million) = 30%
Description of different Concepts of Market Share
There are several kinds of market share. It can be in either volume or value.
Volume market share is the actual number of components that a company sells out of the total units sold in the market. Meanwhile, value market share refers to the overall percentage of a business out of its total segment sales. And, the equation of value-volume isn't always linear. It can have low numbers, and high value, which means the volume share may be small and the market share value may be high.
For the calculation of market share, a business owner initially should be determining the total sales of the product- The total sales in a specific period, most probably of a year. Further, that owner is to calculate the total no. of transactions accomplished by his firm in that particular period.
Not merely for finding out the market sales, but it can also help to realize the sales level attained by their largest competitors. Then, this information can be used for further relative market sharing. Industry associations can provide all the information about the overall size of markets. And that can undoubtedly track both the growth and sales rates. Plus, the calculation is very much essential to get a significant idea of the value and volumes of total sales.
Also, the losses and gains in market share can always have an impact on a business's performance, and stock, and it depends on the industry's conditions. It represents the market's total sales or the percentage that is received by that company at a particular time. And its market share is the fraction of entire sales in association with the industry or their operating market. The period is essential to calculate this at a specific time.
Impact of Market Share
The performance of a particular company is related to the changes in the market. And it can influence the cyclical industries if there is low growth in the rate.
Meanwhile, changes in the share have less impact as there is high growth. Stock accomplishment is severely affected by the growth of sales and other related factors. Some of the impacts you need to pay heed to are-
Increased customer base
More employees
More profits
Enhanced facilities and products
Increased market share
Competitive Pricing
Domination in the industry
Economies of scale
Increased sales, etc
Market share has an essential role in the marketing field. It helps to define product positioning, performance benchmarking, retail segmentation, and packaging. Also, it is helpful to understand customer demographics if you are planning any marketing campaigns or strategies.
Applications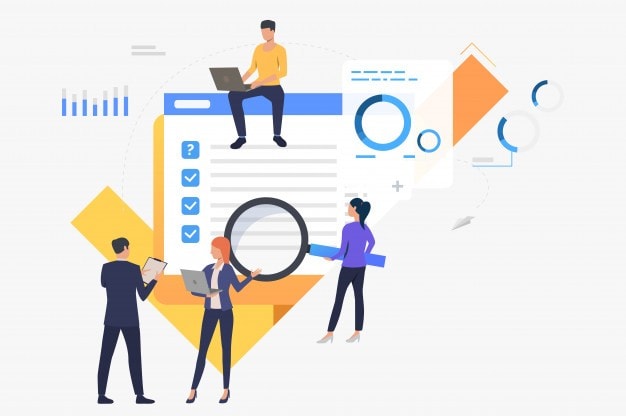 Analysis of the market share can be a valuable impetus that forces small business holders to pay attention to the entire rate of the market. Also, it enables them in paying heed to the actions and total sales of their competitors.
Let's assume, a company may be persuaded to give a low price to attain its target, then it might have a larger sales volume, but it's not always that it will lead to higher profits.
Another application can be considered as evaluating the company's competitors.
It can be useful to formulate an efficient strategy. The information on a company's market share indicates a competitive position. It can be combined with information on the growth rate. And hence, it can be effectively used for determining the best future positioning of the firm.
The industry's attractiveness and growth rate are strong; then it will eventually benefit the company. The company can occupy a fortunate position and will be known as the star in its market.
To exploit their competitive advantage and to protect themselves from other competing companies, star companies make data and analysis-based strategies related to the Market Share.
The potential of market growth is accurately described with the proper analysis and calculation of the market share.
Here is a video by Marketing91 on Market Share
Why you Need to be cautious about Market Share Public Data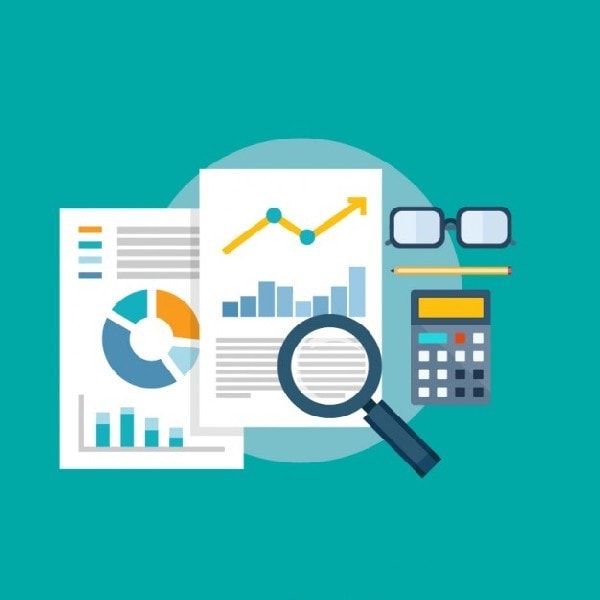 As we know that using just a market share to estimate the performance is a risk. And it shouldn't be considered as the lone criterion to measure such a thing. Now let's discuss why we should be cautious while considering market share data while making judgments-
1) Inaccuracies in Data And Its Effect On your Strategy
The management of market-sharing data can sometimes cause different results.
Not just different, but inaccurate as well. There is always a chance of an error that can be made by comparison also.
While measuring the competition market sharing, it's not always possible that you will receive accurate results.
This can lead to a blunder in your data and fail to provide the true reflection of the current competitive state.
2) Uses historical data to plan out your strategy and ROI
Market share data is frequently assessed well before it is going to be published.
That time can be stretched to 12 months.
That means the information which is being measured isn't accurate and correlated to the new share.
Therefore, it gets challenging to understand the factors which have caused a recent increase/decrease in the market share.
So, for increasing your market share, you need to be very immaculate with your decisions. Let us now have a look at some of the tips that can help you in increasing your market share-
How to Increase Your Market Share?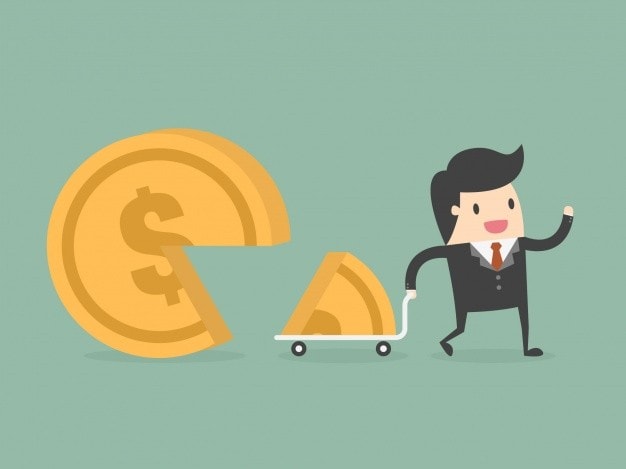 For increasing your market share, you can opt for different kinds of strategies and maneuvers. Let us have a look at some of those here-
1) Innovation
With the help of innovation, you will be able to introduce new technology in the market that your competitors are not having.
This will enable you to pull in the customers of your competitors as well, and hence you will be able to increase your market share effectively.
2) By strengthening customer relationships
When you strengthen your relationship with your customers, you make a loyal customer base. Hence your customers will never go to your competitors.
Also, satisfied and loyal customers will widen the reach of your brand by spreading positive news about this in the market. Their word-of-mouth marketing will also play a key role in increasing your market share.
3) By incorporating the best employees
When you have the best workforce in your industry, it will be quite useful for you in expanding the market share.
With the best-in-class employees, you will not need to spend money on turnover and training. By saving money, businesses can increase the budget of their resources on some of the other key competencies that will empower them to improve their market share.
4) By acquiring your competitor
Businesses that receive their competitors efficiently increase their market share by earning the existing customers of those competitors.
Also, acquiring competitors helps a business in reducing the other players in the market that are sharing the profits. Hence, opting for profitable acquisition deals is very significant in today's time for increasing the market share.
Benefits of Market Share Analysis
Assures investors about the stability and profitability of the company
Provides a competitive edge over other players in the market
Facilitates increased sales growth
Provides insights into a company's overall performance in the market
Encourages customer loyalty by providing a sense of familiarity and trust
Helps in attracting potential investors and partnerships
Strengthens the company's bargaining power with suppliers and distributors
Enables the company to expand its operations or venture into new markets with more confidence.
Final Thoughts!
On a concluding note, it can be said that market share is not merely a calculation; it also helps to grow the relations between companies and their customers Companies protect their market shares by considering their competitors and making better growth than them. This can lead to no loss of customers in their company.
Companies with their market share high have dedicated and highly skilled employees. Employees who work for the welfare of their company will always work for the high turnover of the company. So, all in all, opting for the right strategies will, for sure help you in increasing the market share of your company.
FAQs
What exactly is market share, and why is it important?
Market share is the percentage of total sales in a market captured by a particular company, product, or brand. It's crucial because it indicates a company's competitiveness and the effectiveness of its marketing strategies compared to others in the same industry.
How does an increase in market shares affect a company's sales growth?
An increase in market shares often leads to an increase in sales growth since the company is capturing a larger portion of the market. This could be due to effective marketing, superior product offerings, or excellent customer service. Companies measure market share to analyze their total market growth to optimize market competitiveness and improve sales growth.
What role does revenue market shares play in the success of a company?
Revenue market share is a measure of a company's sales revenues as a percentage of the total sales revenue generated in its industry. It serves as a key indicator of a company's financial health, market position, and competitiveness.
Liked this post? Check out the complete series on Marketing