What is a Brand Bible?
A Brand Bible is the definitive source for a company's brand design, treatments, and fundamentals. Brand bibles are essential to the successful development of a unified and identifiable presence for major brands and their associated attributes.
A Brand Bible is a crucial document that outlines the essence of your brand. It serves as a comprehensive guide that provides consistent definitions, messaging, and visuals to ensure all teams are on the same page.
With it, you can easily communicate your unique identity to customers, stakeholders, and employees. The Brand Bible should include key elements such as your mission statement, brand values, target audience, positioning and messaging guidelines, visual identity standards (such as logos and color palettes), tone of voice/ brand voice, writing style guide, social media rules, and more.
It not only comprises brand design fundamentals and all key brand attributes but also examines brand treatments to create a successful brand system. Sustaining brands' bibles often contain distinct guidelines, logo usage rules, and other detailed information on protecting a company's brand.
In addition, the Brand Bible is used to build and sustain brands over time as well as establish rules for any changes to the company's brand. As a vital tool, they also help to ensure that any new branding materials adhere to the Brand Bible and are used correctly.
Who Needs Brand Bibles?
A Brand Bible is essential for any organization, large or small. Whether your business has been around for decades or you're just starting, a Brand Bible can help you create and maintain a consistent identity that customers recognize and trust.
When properly developed and implemented, the Brand Bible will ensure that all teams are on the same page when it comes to brand identity, messaging, and visuals. It will also help you avoid costly mistakes that can damage your reputation or confuse customers.
What Does a Good Brand Bible Include?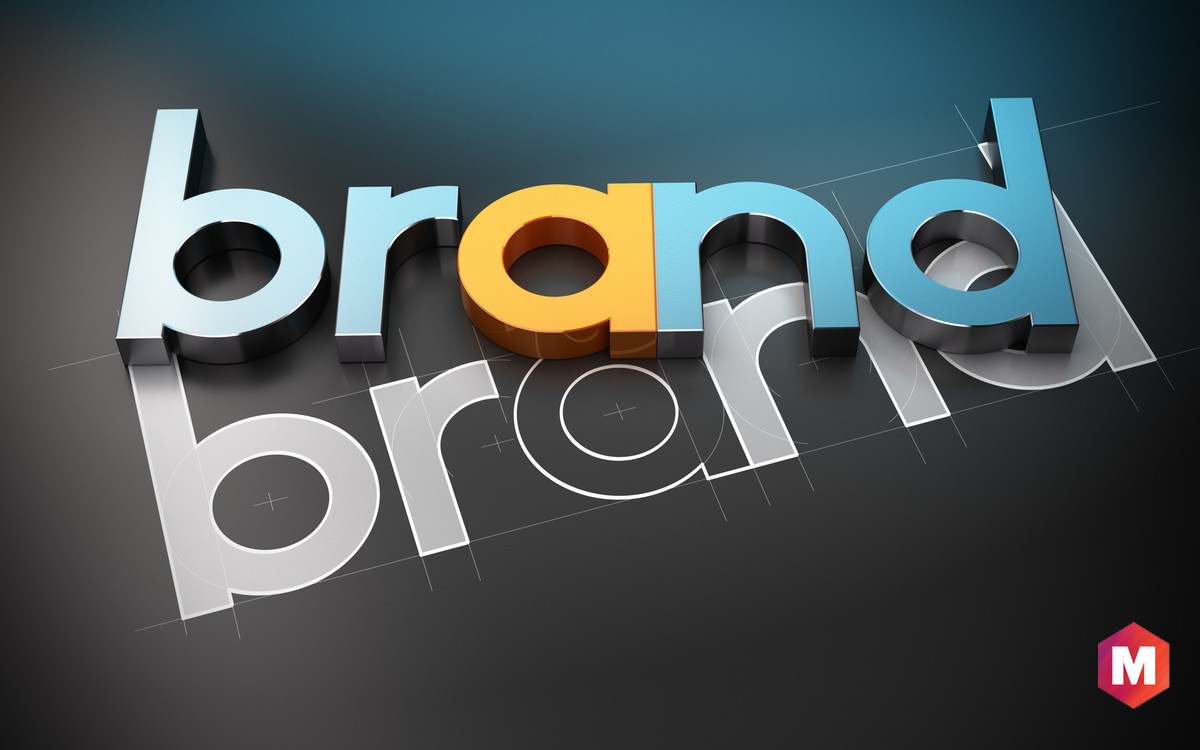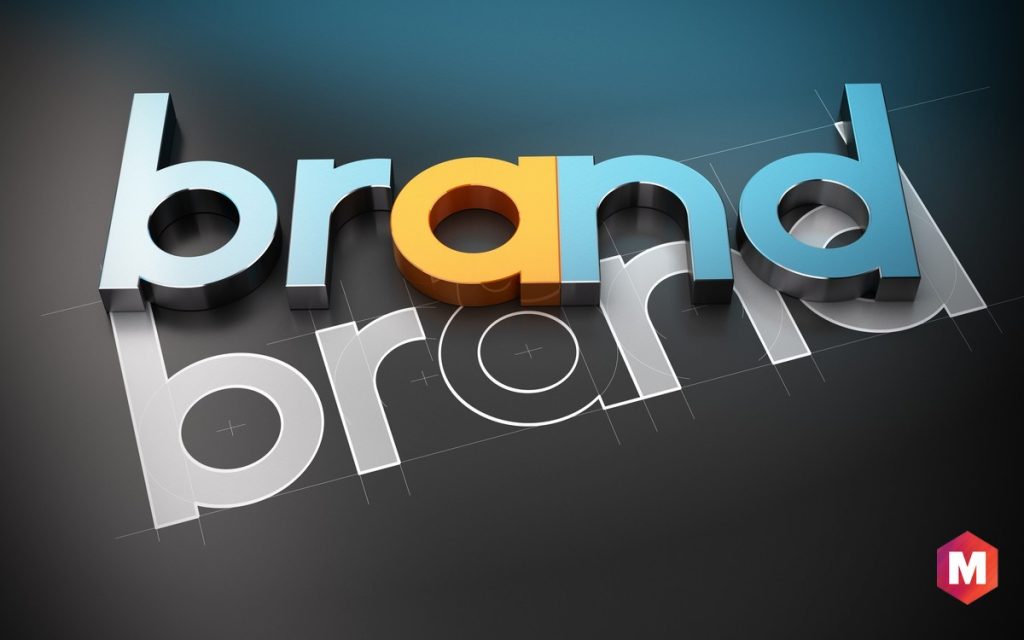 A Brand Bible is an essential part of any branding exercise.
It outlines how to maintain brand consistency across different media and platforms, and also serves as a reference for everyone in the organization.
A Brand Bible should include all your brand's essential elements, such as-
1. Logo
Your logo is a symbol of your company. After you have found the perfect design, it is key to keep its originality in all future uses. This includes where it appears and how it may be changed. Your brand bible should be a comprehensive guide that outlines how (and where) your logo can be used. This includes specifying placement, size, etc.
2. Fonts & Typography
Fonts and typography have a big impact on how your brand is perceived. It's important to choose fonts that reflect your brand's tone or voice, whether it's professional or playful. A brand bible should list all fonts, sizes, weights, and settings that you'll use to ensure your brand looks unified across all platforms.
3. Colors
Using the right colors for your brand is essential for a consistent look and feel, both online and offline. Your Brand Bible should include your primary and secondary colors, along with any other colors you plan to use. Make sure to specify their exact hex codes and RGB values for consistency.
4. Images
Images are an important part of your Brand Bible, as they represent the visual identity of your brand. This includes images used in social media posts, website imagery, product shots, etc. Defining colors, filters, and other visual elements will ensure that all images remain true to your brand.
5. Text & Tone
In addition to visuals, the text also plays an important role in communicating your brand identity. This includes the wording used in marketing materials such as ads and press releases, as well as on social media posts and website copy. Your Brand Bible should define a consistent tone of voice – conversational and informative – that will be used across all platforms.
6. Tagline
Your tagline is a brief, powerful statement expressing your brand's essence in just a few words. It should reflect your values, mission, and target audience. Your Brand Bible should include a clear definition of this tagline.
7. Mission Statement
Your mission statement is a short and succinct sentence that outlines your purpose as an organization. It's often the first thing customers read when they visit your website, so it's important to get it right. Your Brand Bible should include the exact wording of your mission statement so that everyone is on the same page.
8. Values
Your Brand Bible should include a list of core values that guide everything you do, both internally and externally. This will help ensure that everyone in your organization stays true to these values when making decisions and interacting with customers.
9. Brand's Voice
Your Brand Bible should include a clear definition of the tone and language you will use to represent your brand in all communications. This includes choosing the right words, sentence structure, and any other language conventions for each platform or medium.
10. Brand Personality
Creating a distinct Brand Personality is an important part of connecting with your audience. Your Brand Bible should include personality traits that your target customers will relate to, such as fun-loving, professional, or creative.
11. Social Media Guidelines
Your Brand Bible should include guidelines for all the social media platforms you use and how to portray your brand on them. This will ensure that all posts, comments, and interactions remain consistent with your Brand Bible.
12. Website style and guidelines
Your Brand Bible should include the style and layout of your website. This includes the colors, fonts, images, page structure, navigation options, etc. It's important to make sure everything is in line with your Brand Bible so that customers recognize your brand no matter where they land on your website.
With these Brand Bible elements in place, you can ensure that your brand is represented in a unified, consistent way.
How to Create Your Brand Bible?
Creating a Brand Bible requires an in-depth understanding of your brand and its goals. The process should involve researching customer preferences, analyzing competitors, developing a positioning statement, and creating a Brand Identity. Once you have the basics in place, it is time to create your Brand Bible by following these steps:
Gather all relevant branding materials: Start by collecting all existing brand materials such as logos, taglines, mission statements, and marketing collateral. This will serve as a foundation for your Brand Bible.
Develop a Brand Identity: Create a Brand Identity that defines who your brand is, what it stands for, and the story behind it. Make sure to include all relevant details such as target audience, values, tone of voice, and mission statement.
Design style guide: Develop a design style guide that outlines your Brand Bible's look and feel. This should include colors, typefaces, fonts, images, graphic elements, page layouts, and other visual design principles.
Outline Brand Guidelines: Outline Brand Guidelines such as how to use the logo, and tone of voice for different mediums (e.g. website, print, social media).
Create Brand Bible documents: Create Brand Bible documents that include all Brand Bible elements such as Brand Identity, Brand Guidelines, and Design Style Guide. These should be tailored for different departments within the organization to ensure everyone follows the same guidelines.
Do's and Don'ts of Brand Bible
Creating a Brand Bible is an important step in building and maintaining your brand. Here is some key do's and don'ts to keep in mind:
Do
Craft clear Brand Identity elements such as mission statement, core values, and personality traits.
Consistently review the Brand Bible for any changes or updates.
Use Brand Bible elements (e.g. colors, fonts) in all marketing materials and communications.
Get feedback from internal stakeholders to ensure Brand Bible accuracy.
Don't
Create generic Brand Identity elements that are not unique to your brand.
Ignore Brand Bible guidelines when creating marketing materials or communications.
Neglect making Brand Bible updates when changes occur in the business.
Overcomplicate Brand Bible elements that are difficult to understand.
Examples of Brand Bible
1. Optus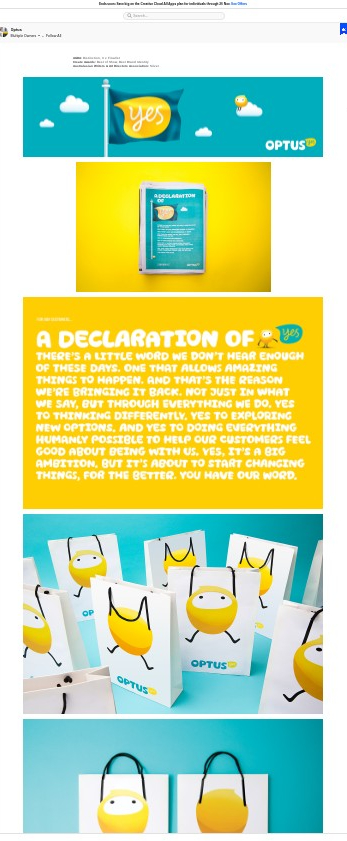 Optus, a phone company, went from having a corporate look to rebranding with a more personalized and brighter aesthetic. This new approach appeals to a broader range of people. By choosing two unique typefaces and rebranding their company, they made it unforgettable. The happy colors and illustrations create a joyful mood.
A scan of their brand guidelines reveals that the use of colors and logo are already integral to how they communicate. Their friendliness and cheerfulness, especially through graphics and illustration, instill a sense of trust in their audience.
Their brand bible outlines their company's personality and how it should be communicated to the public. Displaying their brand icon sketches creates an honest way to build trust with their audience. They provide engaging videos as part of their guidelines. Businesses should consider rebranding if the company has evolved and is seeking a new direction, as Optus did to great success.
They revamped their brand personality and are starting to construct their brand identity from the ground up. Furthermore, they're gradually changing their brand story in a new direction. By having a brand bible as guidance, they can look back and see just how much progress they've made.
2. Twitter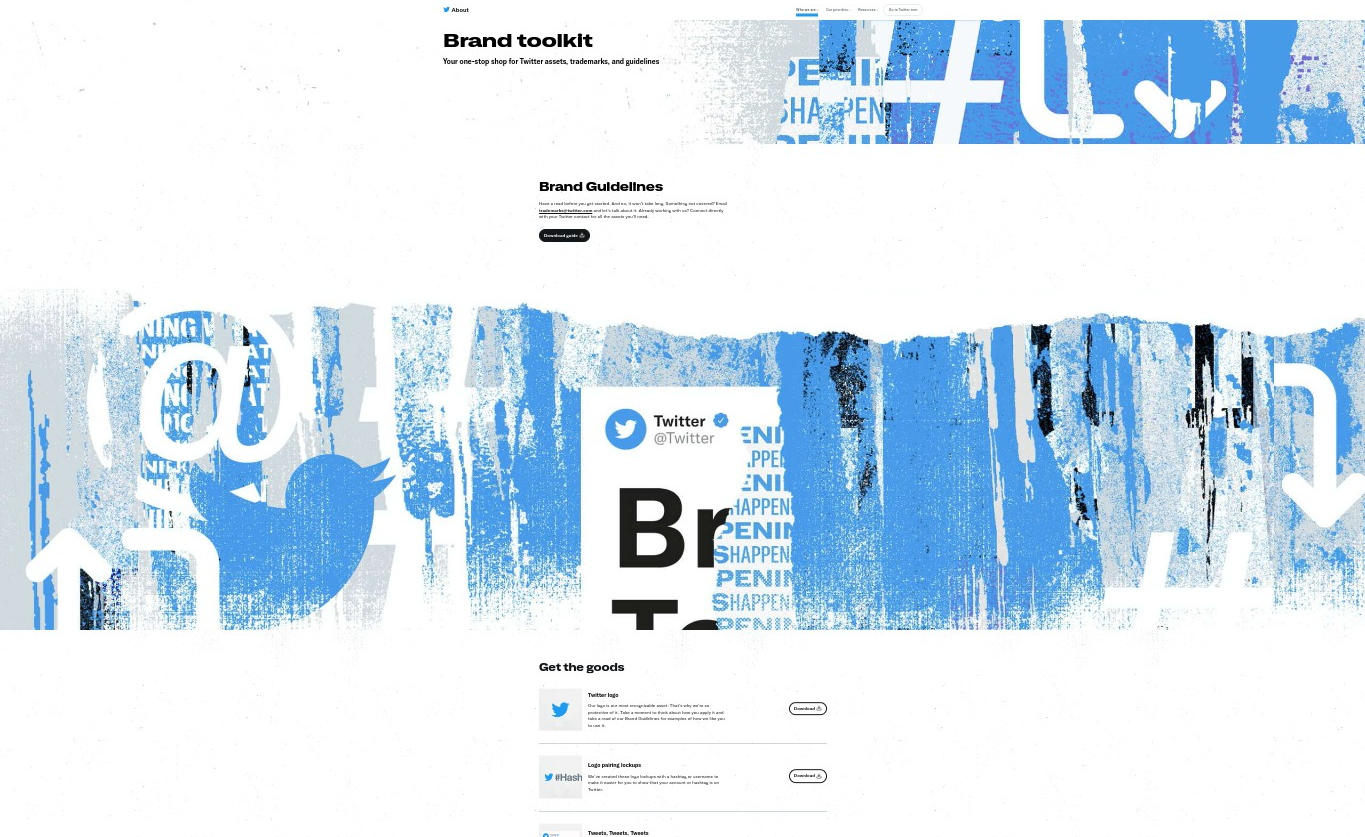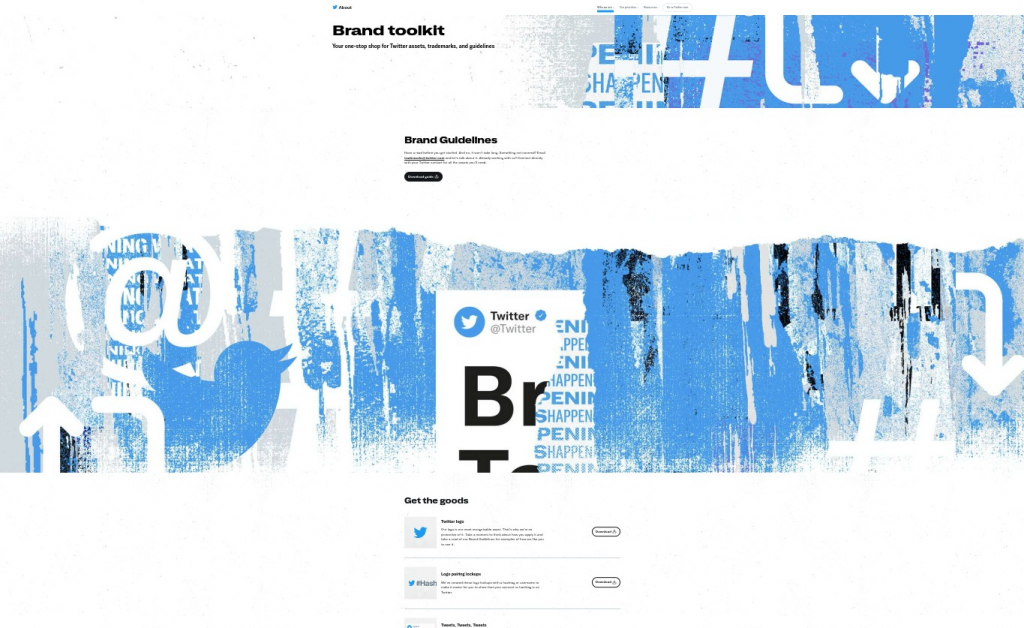 As soon as we open the document, we are greeted by their brand colors. This creates a cohesive message that is tied to their already established brand identity. Twitter does an excellent job of promoting its brand elements throughout its document, from its logo rules and guidelines to using Twitter social icons. For instance, as indicated on page seven, they only allow the logo to be in blue or white. The document emphasizes the following:
Logo
Tweet treatments
Logo pairing lockups
Twitter marks
Legal: Twitter trademark guidelines
3. Slack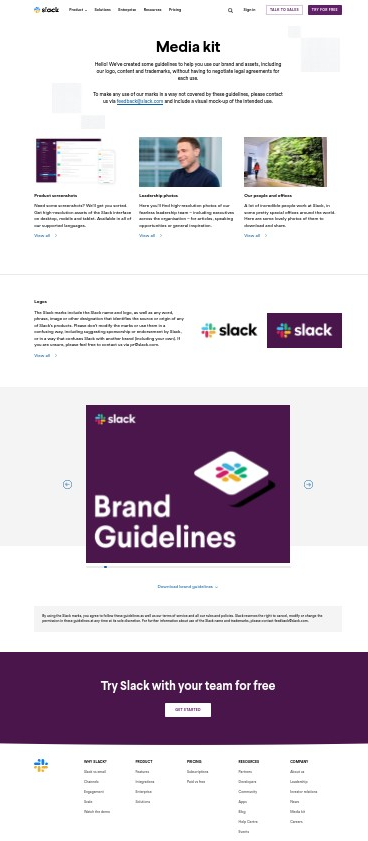 Slack Brand Bible is composed of an extensive Brand Identity section that includes the values that drive Slack's business decisions and how these are reflected in its product features.
Additionally, the Brand Bible includes a Brand Voice section that outlines how Slack should sound in all its communications, for instance using a conversational tone.
Moreover, there is also a Brand Visuals section that explains the use of Slack's logo and brand colors. On page four of their Brand Bible, they state "Slack products are always represented using the Slack Brand Colors and Brand Logo."
Conclusion
In conclusion, a Brand Bible is an essential tool for any company that wishes to grow and build its brand. It provides a comprehensive resource in which to document your brand's guidelines and requirements.
It acts as a complete guide for all members of the company, enabling them to keep the same message and design elements consistent across all mediums. By using it, organizations can ensure their sterling brands are always presented in the modern, award-winning ways they deserve.
Creating a Brand Bible is just the first step; companies must continue to use and update it as their company grows and evolves. By following such a guide, companies can create an effective and cohesive brand identity that will help them stand out from the competition.
Liked this post? Check out the complete series on Branding