For the sustainable growth of a brand, it is essential to maintain the consistency and relevancy of value, quality, and trust that a brand offers to its consumers. Brand development ensures this.
Brand development can be understood as a continuous process that creates and strengthen a brand to stay contemporary, be useful and grow in the market as well.
In this post, we will be diving deep into the world of brand development to understand what it is, how it works and the key steps that help a brand in making the brand development strategy. So, without any further ado, let us get started right away
Meaning of Brand Development
The brand is one of the terms we often use in our day-to-day life.
Undoubtedly, a brand is an identity. It can also be understood as the status of the company producing some goods or offering some services.
We always look at a brand as a point of trust, faith, and sustainable existence that a brand has in the market.
We have faith that a particular brand should be used without any doubts or failure.
Now, when a brand is much essential to capture the minds of customers, 'Brand Development' is one of the most critical procedures in business management.
Brand development incorporates brand strategy, brand management, brand identity, and graphic design. Brand strategy talks about the ways through which a brand should enter into a market, while brand management deals with the management of all the investments that a company does in its brand.
Besides, brand identity is used for spreading the vision and mission of the company through a brand, and finally, graphic design plays a crucial role in differentiating a brand from its competitors via logos, graphical designs, and color schemes.
Let us now dive deep into the concepts of brand development and understand it more comprehensively.
Concept of Brand Development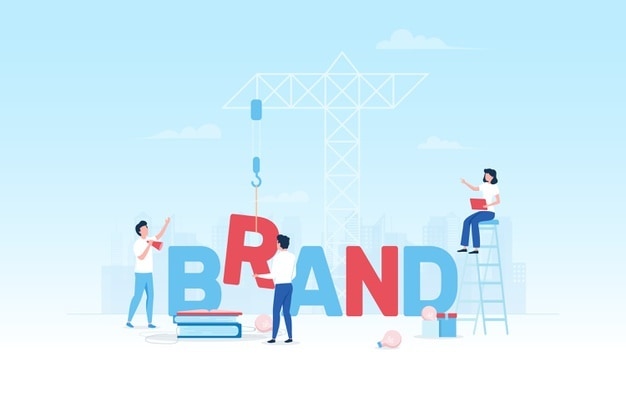 Brand development is a continuous ongoing process. A brand can't be built overnight. It has to be given adequate time and resources to flourish. When established, it has to have a plan of development chalked out according to various factors.
A strategy-driven brand development plan has the maximum chance of success. Forming a brand is a technical aspect. One needs official permissions, as well as necessary and sufficient resources to create a brand.
However, the brand-building takes a lot of efforts on logistics and strategic levels. Since your brand is your identity, you have to do your level best to develop it in a way that creates a niche for itself in the market and the minds of people and sustains the cutthroat competition, which can be seen everywhere today.
Brand Development in terms of Product Creation
The first and foremost step is completing the type of products you are going to produce.
It is not necessary to have a single-product brand. A chain of goods or services can be provided under the same brand.
But, in that case, all the products have to have a binding link amongst them.
It should be more comfortable for clients to figure out why all of them belong to the same family. There are various types of products available in the market today.
Hence, thorough monitoring of quality aspects of these goods must be done. You can never afford to disappoint clients due to a lack of good quality, uselessness, or irrelevance of any product.
Let us now have a look upon some other vital steps of brand development-
8 Steps of Brand Development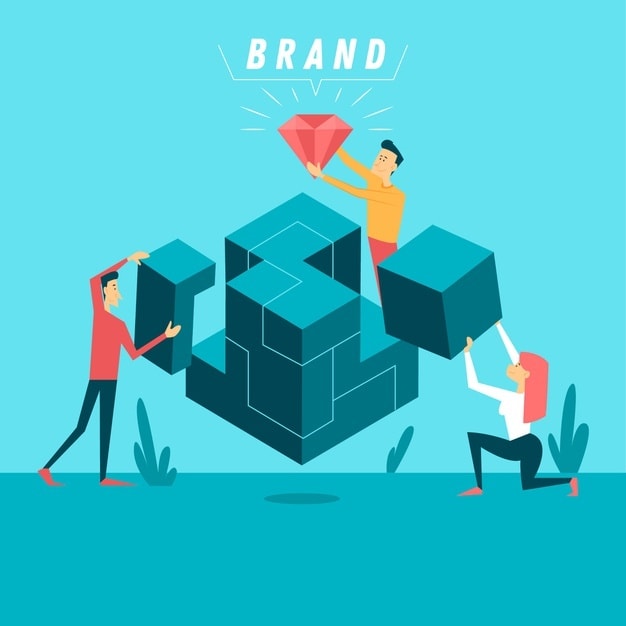 1) Building Brand Development Strategies
After the product creation, the next step is strategic planning.
A foolproof solid plan has to be in place about the brand-building procedure. It should include what your brand stands for and what exactly do you aim at achieving through it.
Your development strategy should stay in concurrence with the attributes of your business.
The motive behind a business, nature, and the type of goods to be produced should shed light on the kind of target consumers or clients.
2) Targeting Clients 
It leads us to our next important step, which is targeting the consumers keeping in mind the product and its area of usage.
Only then can we understand what exactly we need to do to prepare a strategy that caters to our target clients. When you narrow your focus, you get the exact idea of what you have to put in and what exactly the outcome should be.
The broader the view while targeting the clients, the harder it becomes to cater to their requirements. Hence, to begin with, a small or limited group of clients is a smart decision in brand development.
3) Knowing Your Clients
Once you have determined your target group of clients, the next stage is to understand the clients well.
It is analogous to requirement gathering. When you know your customers, you can get an insight into their expectations from the brand. It helps in filling out minor details that may not surface during the initial stages but are very crucial.
It can be done with the help of different techniques like statistical analysis, surveys, and logistical findings. Then, you can have a brand that will inevitably hit its target when the plan of action is developed according to the target itself.
4) Brand Positioning- Succinct Description
Next comes brand positioning. As the name suggests, it is about defining and describing your brand to the world. It puts the brand in the market at the right place.
Brand positioning description is a mere statement of about 100 words. But, here, every word, every single phrase counts. It is a thoroughly well-thought group of words that reflect the brand in the best possible way.
This statement should be realistic and have only those promises which can be fulfilled. It gives the clients a gist of what the brand is about and leaves a lasting impression on them. It is a deciding factor concerning the value, position, and usage of a brand.
5) Approaching the Clients
Once you have developed the details of the brand, the essential step is approaching the target clients. Every client will have different interests and hence, will look keenly to varying aspects of the same brand.
Therefore, the approach plan should be following the requirements and expectations of every different client.
6) Leaving an Impression
The next factors which come into the picture are those related to the visual appeal and impact on the clients. Here, logos, taglines, and graphics are concerned.
A logo should mirror what the brand is built for. A tagline is a phrase or a saying which ultimately translates what the clients should expect from that brand.
It should be a promise fulfilled on the terms of reality. The graphics include the overall appearance of the brand. It plays a crucial role in attracting clients to your brand.
7) Marketing
Then comes marketing which means promoting your brand in the market based on its attributes and products.
A well-planned marketing strategy is exceptionally pivotal in capturing the right clients and putting the brand in the market. The more the business grows, the faster the brand develops.
8) Keeping Up With Times Consistently
One more very essential factor is the ability to personalize and adjusting. A brand cannot stick to the same products, the same marketing strategies, and the corresponding action plan for years together.
The requirements of the clients change with passing the time.
As the requirements of the clients change, so does their demand. The market condition and the position of your brand can also take a beating if the products do not keep up with the expectations of the client.
Hence, changing with times, reframing old strategies, and rejuvenating the brand with newness is of utmost importance in brand development.
Let us now have a look upon some of the top hacks of active brand development-
5 Tips For Developing a Brand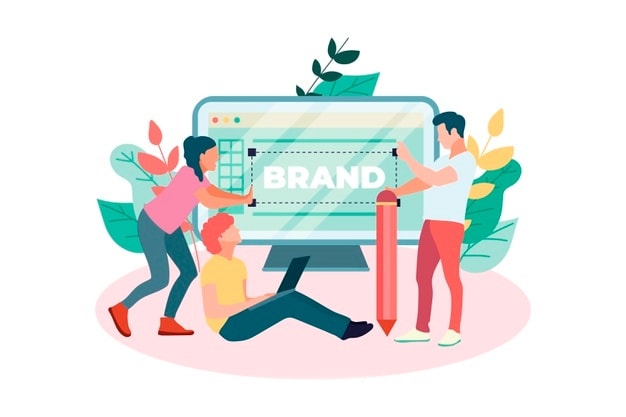 1) Paying heed upon your brand positioning
You should come up with a brand positioning statement that can be of 3 to 5 sentences long.
It should tell how your brand is different and better from your competitors and how your brand will serve the target audiences more effectively.
Brand positioning should be something for which you can strive hard to accomplish.
2) Opting for result-driven Messaging Strategy
Once you do the positioning of your brand, you need to inform your different types of audiences with absolutely personalized messages that cater to their specific requirements.
Your messages should tell how your brand can resolve their specific concerns more effectively.
Understanding different aspects of a brand in which different types of audiences are interested and opting for a customized messaging strategy is essential here.
3) Choosing the best Name, Tagline, and Logo
Making a brand that not only instantly clicks with the audiences but also maintains the long-lasting impact on their heart, mind, and soul is an essential part of active brand development.
Your company name, ad campaigns, taglines, logos, etc. play a key role in ensuring robust brand development. These features are parts of your brand identity.
All such features should communicate well with the audiences, as this is the only way brand development channelizes itself.
4) Opt for Content Marketing and other Online Brand Development Tools
Content marketing is significant for increasing the visibility of a brand as well as boosting its reputation in the target market.
It is also quite significant in optimizing the relevance of your brand in the most engaging manner possible.
You can also choose some other online brand development tools such as a website.
With the help of a website, you can inform, engage and convert your audiences by telling them what you do, how you channelize it all, and why you are the right option for them.
Sites sending the right messages to the prospects in the proper manner play a key role in optimizing conversions. You can choose either a branding-site or high-performance site based upon your requirements.
5) Track the Implementation and Results
To make your campaigns more productive and result-driven, it is always important to track their performances.
You should track implementation as well as the results of a brand development strategy
Tracking is very important in brand development to make the right conclusions and best-suited improvisations.
Brand Development Wrap Up!
A brand is made secure, significant, and solid only with consistent and honest efforts. The value of the brand should remain unaltered, and every strategy of brand development should keep this in prime focus.
With the right kind of brand development strategy, you will be able to optimize the growth and profitability of your company in the most sustainable manner.
What according to you, are the essential strategies for building a brand?
Did we miss any of the critical hacks for effective brand development? Share your thoughts with us in the comments below.