Research and Development commonly abbreviated as R & D is a process with the help of which a company functions to gain new knowledge.
It may be used for creating new products, technology, systems, or services that can be used further or can be sold. The primary objective of R & D is most often to make an increment to the bottom line of the company. This stage of R & D is the first stage of the product development process, which is developing a new product or service. The R & D functions differ from company to company.
What is Research and Development?
The term R & D is used for both the private sector as well as government sector. It is with the R & D department that the company stays ahead of the competition. It is challenging for a company to survive the market without the R & D department since there would be no new products with the company. If a company is into reselling of products and services, purchasing from one company and selling it to another, then that process is called reselling, and it would not be a properly established company. This is why most of the time companies rely on mergers and acquisitions or partnerships to share the R & D department. R & D is different from many other operational activities that are performed by a typical company. The R & D functions are not performed with immediate profit in mind.
The concept of R & D was not recognized until the 1950s when most of the companies and their respective industries began to take R & D seriously. The success of companies lies in innovative products, and innovation takes place when there is a dedicated R & D department of the company. These successful innovative products have ties and background of an R & D department who follow an idea from the laboratory to a finished product.
Innovation is sometimes defined as the use of the invention to needs in the market. Inventions arise from research that is careful, sustained, focused. Research can either be primary or applied research.
Many people visualize a pharmaceutical company when they hear the term R & D, but that is not the case every time. R & D can be a broad department as well as a small innovative place. Even variations of Pizza involve R & D search. R & D does not depend on the size of the company since every company requires innovation.
As mentioned above, research can be basic, or it can be applied. Basic research assists the company to acquire knowledge which the company may be unaware of previously. But that knowledge may or may not have a specific goal.
R & D usually takes place in the internal department of the company, but it can also be outsourced to a university or a specialist. Many multinational companies execute all the three, including outsourcing some work to other countries. The outsourced R & D is appealing to small business owners who have a new product or a product concept but do not have the required design or staff which are needed to create as well as test options. Solo entrepreneurs sometimes outsource the R & D work as well as software development.
Background of R & D
A company cannot survive without having new products. In the fast-changing times, the industries and market places are becoming dynamic, and the companies should continually revise their product portfolio to meet the changing demands and expectations of the customer. This is also required to keep up or exceed the competition. A company, without an R & D department, depends on alliances, mergers and networks to gain innovative products.
It is essential to understand that the customer needs come first, and the companies should focus entirely on those customer needs and manufacture goods that sell accordingly. Market research is conducted to understand the needs of customers correctly and the potential product to be launched in the market. Market research data will help to shed light on the unmet needs of the customer, and the companies can work on them – fulfilling these unmet needs. In every company, R & D activities are conducted by a particular department in that company, or it can also be outsourced.
Every R & D department will show their statistics in terms of several patents, progress rate and degree of competition, budgets, peer-reviewed articles and publications, etc.
In the US, most of the companies have an average budget of 3.5% of total revenue kept aside for the R & D department, and this measure is termed as R & D intensity. While this percentage is an average of what many companies, there are also companies like an electronic manufacturer may spend 7% of their total revenue, pharma companies such as Novartis and Merck may pay 14% of their total revenue. Any percentage of more than 15% is appreciated. Companies such as Ericsson and Allergan spend more than 23% of their total income on their R & D department. These companies are also seen as credit risks because of their spending ratio being very unusual.
It is observed that most of the pharmaceutical companies vary in their spending pattern in R & D. While an average company would spend about 3 to 3.5 % of their revenue, the average pharmaceutical company would be about 17% of total revenue. Following the lead position of semiconductors and computer industry, Medical industry ranks second in spending on R & D. Companies like AstraZeneca invested about 25% of their revenue. In comparison, Eli Lilly spent about 22%. There is a constant growth of 6 to 8% in the R & D department every year.
These companies grow because they have a market where the customers have increasing technology needs like special medicines or special medical machinery. Every year, as the technology advances, the needs of customers in these industries increases and in turn, the spend on R & D increases to meet the renewed demands of the customers regularly. This also justifies the extreme spend, but with that spend comes a high risk of failure. Along with those high risks come high profitability. A product can have profitability as high as 90% of the retail price of the product, and the manufacturing cost is only 10% of the products.
Usually, high tech companies find multiple ways to repackage and re-purpose advanced technologies. This is also done to compensate for the high costs of the products. It is seen that companies who continuously invest in R & D outperform the companies who invest irregularly or do not invest at all.
Types of Research and development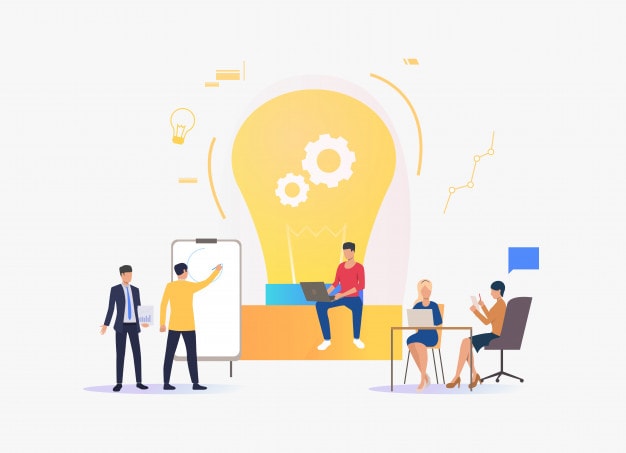 One type of R & D department is typically staffed with engineers who are involved exclusively in developing new products. This task consists of a lot of research on the part of the engineers involved. There is no goal with this type of model in which the research is conducted only to conduct research.
The second type of R & D consists of researchers and scientists who are given a duty of carrying out applied research in industrial, scientific or technical fields. This model of R & D involves the development of future products and the improvement of current products.
There are also business accelerators and incubators in which companies invest in startups and provide necessary funding assistance as well as guidance to the new entrepreneurs hoping that development in innovation will benefit them.
Also, there would be mergers and acquisitions in which companies pool their resources to gain a competitive edge.
R & D in business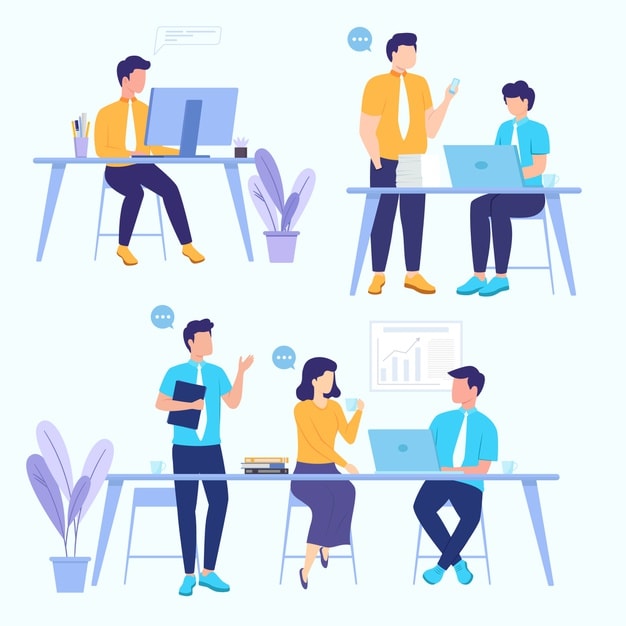 Research and development are complicated to manage in the business arena. This is because the researchers are usually unaware of what they want to accomplish. Most of the excellent research is an accident. Coca-cola was invented as cough syrup, and toothpaste was sold in glass jars. This is why spending higher on R & D does not guarantee better products and improved creativity.
In fact, in business terms, R & D is the riskiest area since both developments of new products as well as its viability in the market and its profitability is not guaranteed. No one can guess or work out by any formula the possible returns a new product will get in the market. It could last for a long time or die very soon.
For example, the success of iPods lasted for many years, but it was eventually killed off by cannibalization. Apps like Pokemon Go were launched with too much pomp and grandeur, but they fizzled out very soon. On the other hand, video streaming apps are here for a long time, and so is their profitability. One of the ways by which the entrepreneurs can minimize the risk and uncertainties is by buying a license for a franchise.
Sectorwise benefits
It is observed that R & D increases productivity in the organization. While this is true in the case of high tech firms, it is not so in the case of low-tech companies.
It was also observed that top tech companies were awarded subsidies purely based on merit. In contrast, low tech companies, on the other hand, were given grants on their recognition or their name. The relation between spending patterns and productivity is less in small tech companies when compared to high tech companies.
Here is a video by Marketing91 on Research and Development.
Risks
The R & D department in a business is risky because:
The nature of R & D is unpredictable, and the project could fail without providing residual values.
Acquisitions and takeovers in which companies gain technologies from the firm. They get access to the latest technology quickly.
This is why the companies increase R & D profits which comove with waves of the takeover, which cause risks to the company which is engaging in R & D.
R & D and accounting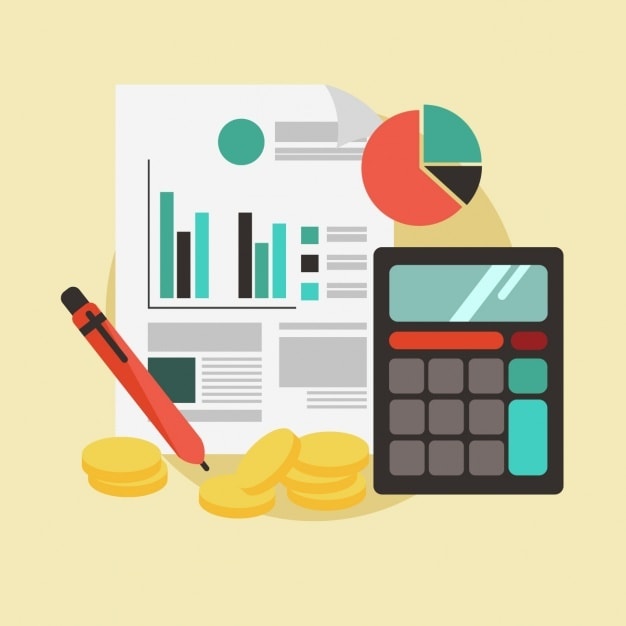 There is no guarantee with R & D like taxes which is why a company spends a fortune in search of a new and innovative product and never get a return on their investment. This is why R & D is considered as an expense and not an asset.
A company could work for ages and spend millions on – say – cancer cure, but it can get nothing except a long list of expenses. This is the reason why the accounting standards say that most of the costs associated with R & D are to be charged as an expense.
Liked this post? Check out the complete series on Market research