The factors that can be measured and manipulated for any scientific experiment or research are research variables. Any factor which takes on different values can be considered as an experimental variable since it influences the results of the investigation or the research.
As a researcher, you are expected to experiment. Variable is defined as something that has quality or quantity, which varies. Variable is the feature or characteristic which changes within the study. Constant is the opposite of the variable; it is something that does not change. In mathematics, different alphabets such as X or Y represent variables.
On the other hand, constant such as 'Pi' which is 3.14, do not change. If a study has male and female participants, then gender would be one variable. If the study has only male participants, then gender will not be a variable because all of them are men. On the other hand, if the study is not comparing their genders, then again, gender would not be a variable.
Another example of a variable is if there is a study in which three different types of diets are compelled. Still, calcium proportion is kept constant in all of them; then calcium is not a variable. It is, rather a constant. Other aspects of diet, such as calories fat content or sugar concentration, may be variable, but calcium is constant.
Now let us understand about independent and dependent variables along with confounding or intervening variables.
Independent and dependent Research variables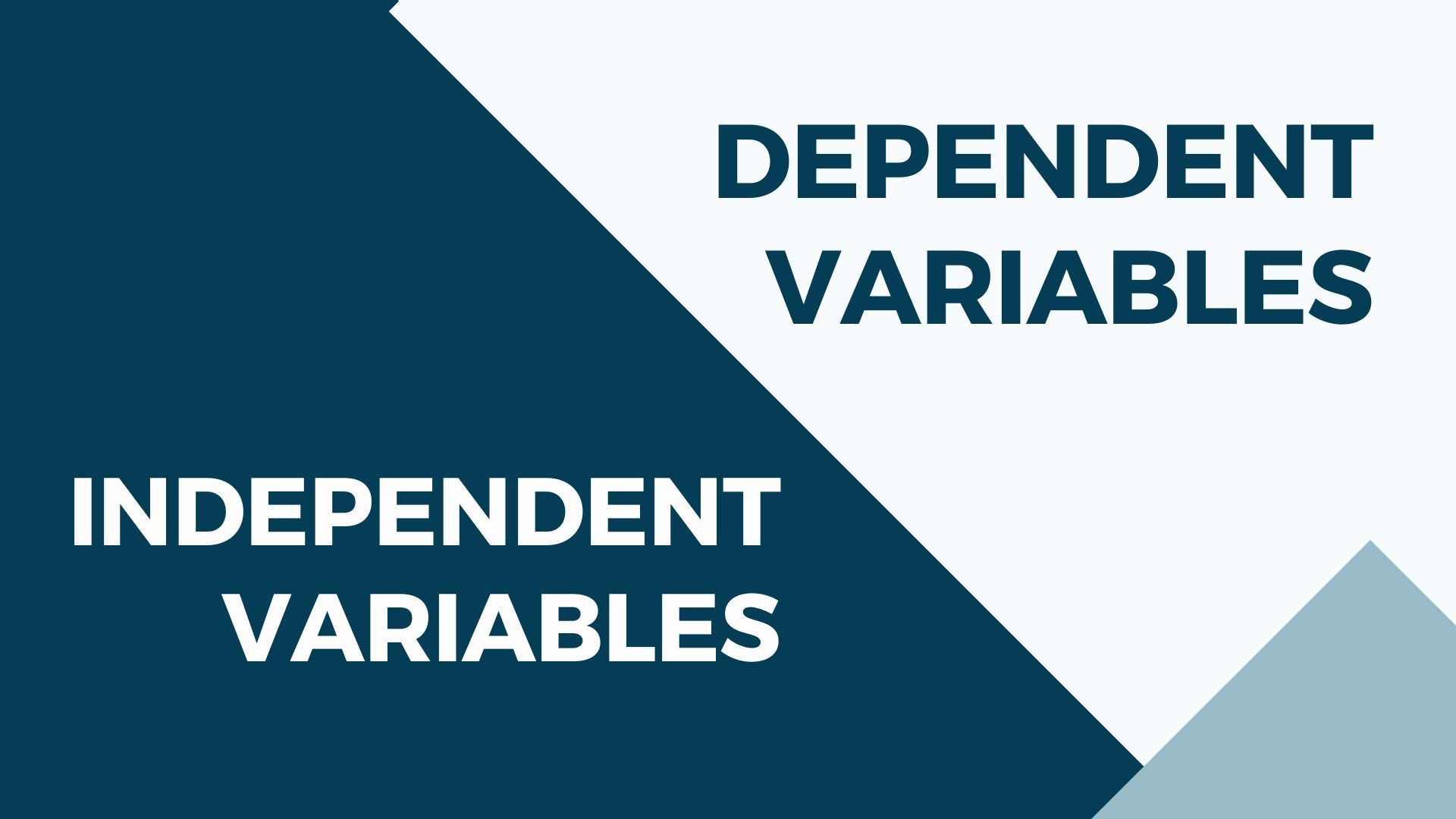 The primary key to designing an experiment is to understand what research variables can affect the outcome. There are many types of research variables, but the most important for many research methods are independent and dependent variables. Although the names of dependent and independent variables define the terms, they have much more meaning and significance associated with them.
To put it in simple terms, the variable which does not vary because of external influence or because of change in other variable is called the independent variable and the variable which changes when other variable changes, is called the dependent variable.
Let us understand both the terms in detail:
Independent Variables
The researcher manipulates one variable and measures the effect of the manipulation on a different variable. The variable that is manipulated by the researcher is called grouping variable or independent variable. The independent variable is the one that is different between all the groups compared. One group will have multiple members, and all those members will have the same level of the independent variable. There will be a second group that will have a different level of that same variable and similarly it will be for a third and fourth group if applicable.
For example, let's consider a study in which researchers and determine how often exercise should be done to increase strength. Think about how the researchers will organize this study so that they can figure this out. Different studies are possible which can be done to address that question. These researchers compare three different groups. One group is the one who is told to participate in specific exercises four times a week; the second group would perform the same activities. Still, with the reduced intensity of only twice per week and in the control group people would participate in stretching exercises which will have less or no impact on strength. The variable which differs between all three groups which are compared is called as an Independent variable. This independent variable has three levels of the single independent variable, which in this example is a type of exercise.
Independent variables are also present in some non-experimental studies, but they are not many related or determined by researchers. For instance, in a study that compares test performance between men and women, the independent variable is gender. However, since researchers did not determine which individuals would be women and which would be men, it cannot be considered as an active independent variable. Since gender does not define the variable which is used for comparison, it can be still considered as an independent variable even though it has lost some of its power. Thus the independent variable has a lot of importance in research.
Dependent Variable
The outcome variable which might be influenced by manipulation of the independent variable, which is measured in each subject, is called a dependent variable. In research, there are many independent variables that are imposed and manipulated, and the dependent variable is considered to be influenced or changed by the independent variable.
For example, in the study conducted which measured the effects of new toothpaste on the medical condition of dental caries, the intervention group was subjected to YummyTooth toothpaste. In the control group, similar toothpaste was given which did not have that secret ingredient which was there in YummyTooth.
In this research toothpaste was the independent variable and both the groups had different independent variables. One group had YummyTooth toothpaste and the second group had similar non-YummyTooth toothpaste. The dependent variable or outcome measure, which depends upon the type of toothpaste was the total number of caries in the tooth of the participants. Thus dependent variable is crucial in research.
The trouble in isolating variables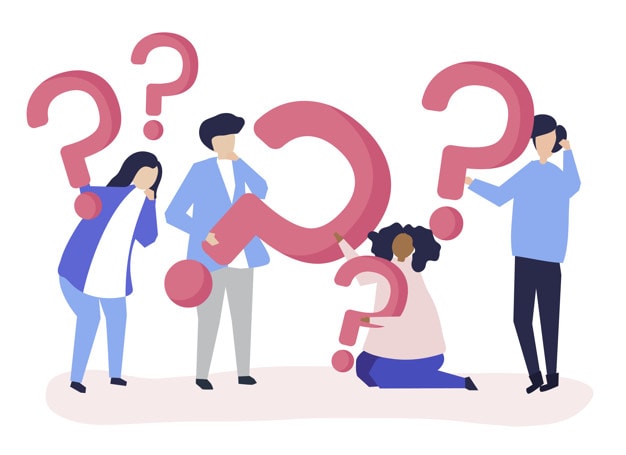 In social sciences, biology, and geography, getting a single independent variable is considered to be very difficult, and every research should consider this. For example, in research that has a social setting, you may wish to identify and compare the effect of different types of foods upon the hyperactivity of children. The inductive reasoning and initial research will lead you to hypothesize that certain additives and foods are contributing to increased hyperactivity. You can decide to create a hypothesis and to establish if there is any substantial evidence behind the screen.
The food type is an independent variable, and so is the amount which is consumed, the time and age, and gender of the children. All these factors should be accounted for during the experimental design stage. Controls and randomization are given to ensure that only one independent variable is manipulated. Removing some of these research variables and isolate that process, it is essential to use different scientific measurements to negate or nullify them.
For example, if you want to separate different foods as manipulated variables, you are expected to handle children of the same gender and age in your research. All the test subjects and groups should eat the same amount of food at the same time, and the children should be assigned to groups randomly. This minimizes the difference between children. A control group will act as a buffer against unknown variables that may involve some children who are eating a particular food with no connection to hyperactivity.
The dependent variable in this experiment is that the price of hyperactivity. The resulting statistical test highlights quickly any correlation between them. You could try to measure a different variable depending on the results, such as gender which could be a follow-up experiment.
Extraneous or confounding variables
The only consistent feature which differs between control and intervention groups under the best circumstances is the interventions of the variable itself. The group should be similar in every way and should only defer in the level of the independent variable. In the examples which is mentioned above about toothpaste, it would mean that groups who receive two different kinds of toothpaste should be similar. If children with a history of more caries were put systematically into the control group, then it would introduce bias. When two groups are the same and have similar incidences, they introduce a single intervention difference.
If there are any other differences between the two groups like bias which puts children with more caries in the control group, then it cannot be said confidently that both are similar groups.
The difference between groups apart from independent variables are confounding variables. This means that most of the members of a group are similar to the variable but very different from the other group. For example, if the control group were smokers, and non-smokers consisted of in experimental group then these variables would interfere with the assessment of the effects of an independent variable because they along with the independent variable affect the dependent variable is.
Since both of them cannot be separated from the independent variable, they are called confounding variables. The differences in groups are produced by these variables which cannot be attributed to the independent variable. In such situations, the independent variable may not be the only difference that exists between the groups. This is why there could be many other variables that contribute to the differences observed between the groups compared.
Therefore, it cannot be concluded that the independent variable is the reason or cause of the change or difference seen. These other factors which influence the dependent variables are called confounding or extraneous intervening. This type of confounding variable can be avoided usually by assigning subject to random groups so that not all of one kind of subject gets assigned in one group.
Identifying independent and dependent variables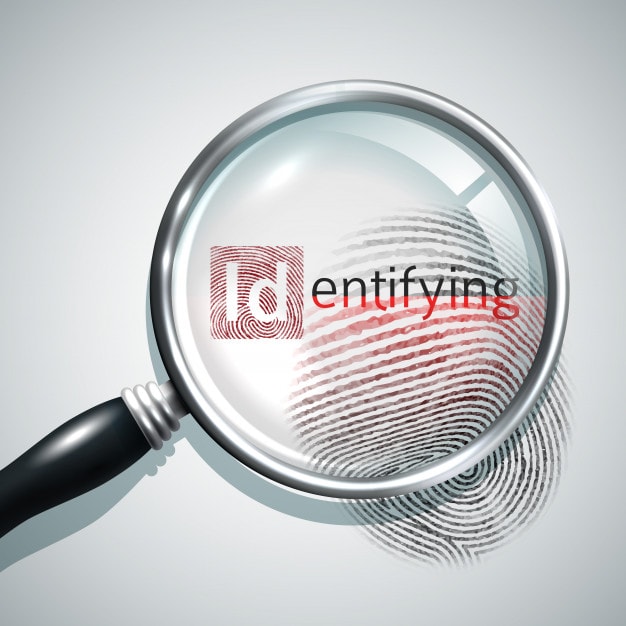 It is widespread to get confused when identifying dependent and independent variables in behavioral sciences as well as social research. You must understand the difference between both of them because it is a common approach to organize many elements of social research study using these variables to discover meaningful results. It is essential for two reasons:
You have to understand and should evaluate the application in the research of other people
You have to apply them correctly in your research
Variable in research means a person, thing, place or phenomena which you are trying to measure. The best way to know the difference between dependent and independent variables is that the meaning of both variables is implied by what the names say about variables. For example, the independent variable causes change in the dependent variable, and the dependent variable cannot change the independent variable. You can insert the names of variables that you are using in a sentence that makes the most sense. This will also help you to identify every type of variable.
Converting research variables in constant
The validity and reliability of the experiment increase when you ensure that certain research variables are controlled. This can be done by providing the elimination of other causal effects. Other researchers often find it easy because of this safeguard against repeating the experiment and testing the results comprehensively.
In scientific design, what you're trying to do is change most of the variables to constant by way of isolating independent variables. An element of compromise and inbuilt error is contained in any scientific research. Still, when you eliminate other variables, you ensure that the results will be valid as well as robust.
Liked this post? Check out the complete series on Market research