A research proposal is written by a researcher to propose a research project. The purpose of writing a research proposal is either to get approval to carry on the research from your supervisor or to get sponsorship to support your research.
There are various types of research proposals such as
1) Solicited
A solicited research proposal is that you write when you are asked to research on it with some specific requirements.
2) Unsolicited
An unsolicited research proposal is that you write without any prior request. This type of research proposal you write to get funds to carry out research on a particular topic.
3) Preproposal
This type of research proposal is that you write to get the review of your supervisor before actually the submission of the full research proposal. It is usually an abstract of the full research proposal.
In the next section, you will get to know about the format of a research proposal and different section included in it.
Format of Research Proposal
1) Title
Title of a research proposal is the most important component of the whole research proposal report. The length of this title should be less than 25 words and it should describe the purpose of the research using fewest possible words.
Choose the title of your research proposal after adequate deliberation, because this part of the research proposal is read first and build the interest of the reader.
2) Abstract
An abstract is the second most read section of a research proposal. The length of this section must be between 300-500 words. This section contains important information from each section of the research proposal report.
Writing a to the point and well-structured abstract is not an easy job. Therefore, you should write your abstract after finish writing your whole research proposal report. Proofread it and also get it proofread by your mentor and edit if you find any ambiguities in it.
3) Table of Content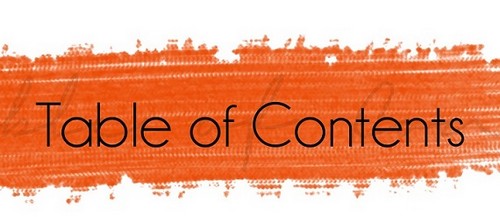 In this section, you will write the headings and sub-headings of your research proposal report. An accurate table of content help readers to find any information quickly. You can find various formats for writing a table of content.
Otherwise, if you are writing your research proposal report using Microsoft Office you can generate an automatic table of content by using accurate headings.
Here is an example of a table of content
Heading 1
Heading 1
2.1 Subheading 1
2.1.1 Subheading 2
2.1.1.1 Subheading 3
2.1.2 Subheading 2
2.2 Subheading 2
3 Heading 1
And so on.
Above example will help you to understand how to correct table of content correctly.
4) Introduction
This section will include all basic and introductory information about your research proposal topic. Information in this section can help your reader to get familiar with your search topic. The length of an introduction should be between 500-700 words.
You can also use diagrams and images to provide a better understanding of your field of research.
5) Statement of the problem or Objective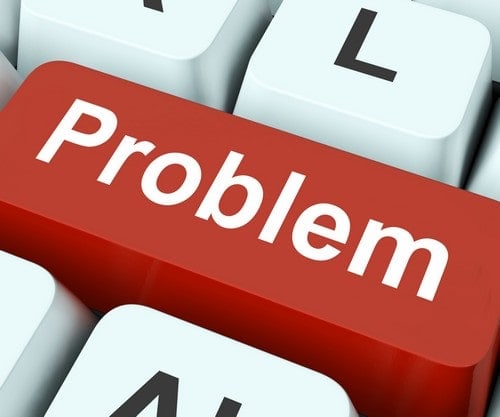 This section is usually 100-150 words long. In this section, you will elaborate your objective to conduct research. You will talk about the problems in the existing techniques and will also mention what you propose to overcome those problems.
You will mention the list of tasks that you intend to perform to reach your proposed solution. It should be highly-focused and most importantly feasible.  Write this section after a lot of deliberation, because your whole research will depend on it. A properly defined problem makes easy to conduct research further.
6) Literature Review
This is one of the longest sections of your research proposal report. In this section, you will provide brief details of the information that you have gained by reading review papers, research papers, books related to your research topic, published articles, etc.
Make sure to refer each of your literature correctly and include correct and precise information. It will take you a really long time to read all the relevant literature.
Therefore, you should start reviewing literature as soon as you decide your topic of research. If you don't want to get into the trouble of reading everything all over again, I will suggest you make notes about each paper you read. Using this tip, you can write your literature review quickly.
7) Hypothesis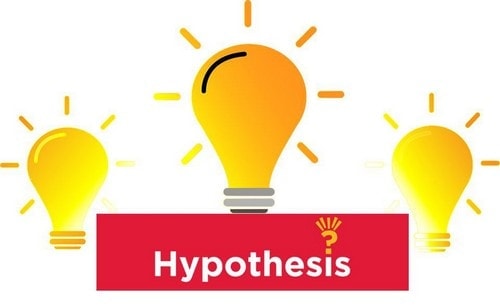 A hypothesis is a tentative statement about the outcome of the research performed. You will base your hypothesis on the basis of your literature review.
You will form your hypothesis by reading the outcomes of similar researches. It is not necessary that your results should be in accord with your hypothesis. There are chances that you may get different results.
In such a scenario, you can conclude your research with a negative outcome. However, writing hypothesis is not an easy task.  Writing a hypothesis requires a lot of skills and practice. It plays an important role to decide the success of your research. The length of a hypothesis lies between 100-150 words.
8) Sampling methods and techniques
In this section, you will mention the type of participants and number of participants and on what basis did you select a particular sample. You will provide the all required information related to sampling and its techniques. the length of this section can be between 200-300 words,
9) Methodology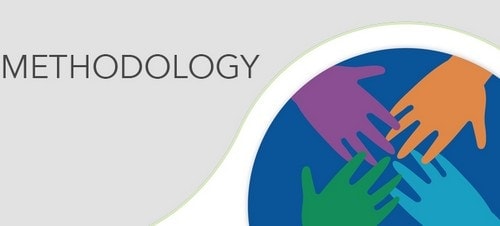 In this section, you will elaborate on your methodologies you will use to conduct research. This section is technical section. Make sure you are aware of all the terminologies you used in this section.
The size of this section lies between 500-600 words. It can also exceed this limit depending on the type of your research methodologies used.
10) Ethical and Legal consideration
In this section, you will mention all the required approvals that you have got from various departments. It could be related to human or animal participants or it could be about the use of a particular drug.
This section is usually part of medical or biology researches.
11) Time Schedule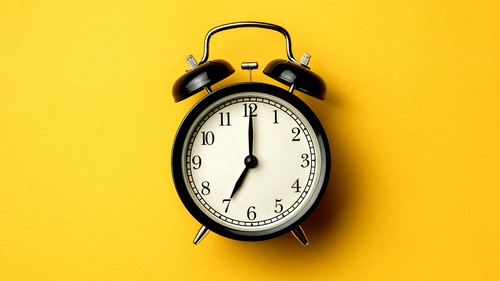 In this section, you will mention the expected time duration within which you will complete your research and make a report on it. in this section, you will allocate time to various segments of your research such as literature review, sampling, report writing, etc.
The length of this section lies between 100-200 words.
12) Terminologies
In this section, you will provide a simple explanation of all technical words and jargons used in the research. This section is important because it will help readers to understand your research proposal report better. The length of this section depends on the number of terminologies used in report writing.
13) References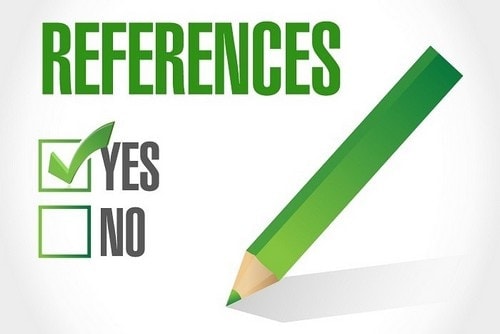 In the last section, you will make the list of everything that you have referred to write your report. There are a number of formats that you can find in the reference section of the Microsoft office word document. You are suggested to use the only format that has been mentioned in the guidelines for writing a research proposal.
In addition to this, you can also cite reference wherever you have used in the text of the report. In this way, people can easily refer to literature that you used in your research proposal writing.
12 Tips on Writing your Research Proposal
Your research proposal must avidly convey your research topic, why do you want to research on that topic, your understanding, and knowledge on existing literature related to your research topic. You must define your search objective clearly and your approach to conduct research.
It should be well-structured and thoroughly researched.  As I have already mentioned, the format and style of research proposal vary depending on the institution you are writing your research proposal for. In this article, you will learn 12 tips to write an impressive research proposal.
1) Start in time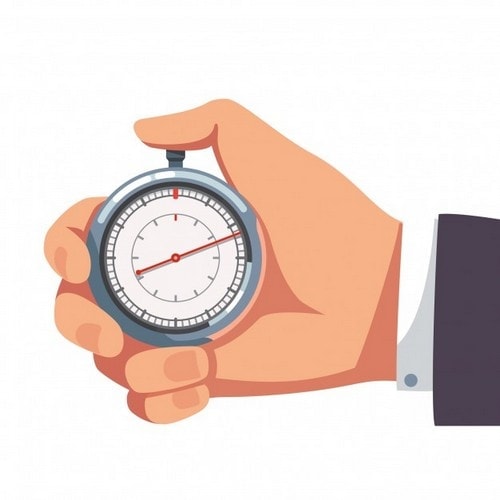 Most of the time for writing a research proposal is spent on deciding the topic of the search. It is not an easy task to choose a topic where research is required. To do this, you need to do the base study on various topics of different fields and then select one field in which you find scope to carry out the search.
If you are already assigned a research topic to conduct research on. The next step you need to follow is to do a literature review. Read about the work or research that has already been done on the same topic.
Having sufficient time in hand allows you to do thorough background research on the topic. Therefore, don't waste any time and definitely don't procrastinate to start writing your research proposal until the submission date, because writing a research proposal is much more than just tying a document.
2) Meet your mentor regularly and discuss your progress with them
Usually, students have a tendency to stay a mile apart from their mentor. If you are doing the same then you are making a big mistake. The mentor that has been assigned to you obviously has much more experience than you have.
Therefore, I advise you to discuss every research paper and every review paper that you read with your mentor and ask and make notes of all the suggestions given by them and use it them while finalizing your research topic.
In addition to this, discuss it with your friends, fellow researchers, or your colleagues. In this way, you will get to about the aspects of your research from their point of view.
3) Read instructions and guidelines to write a research proposal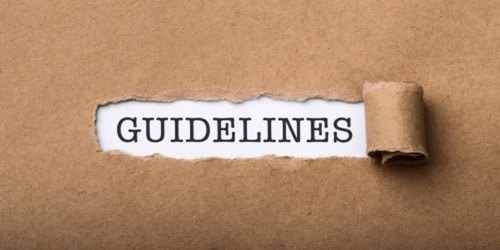 A research proposal will be useless if it is not written as per the format suggested by an institution or an organization. Therefore, it is very important for a researcher to go through the guidelines mentioned for writing a research proposal.
Usually, different institutions have different formatting style such as font, font size, the sequence of text bodies included in the research proposal.
4) Writing an abstract or summary of your research proposal
An abstract is a very important segment of your research proposal. Except for your supervisor, there are hardly any people who read your research proposal completely. Therefore, they read the abstract or summary of your research proposal to have an understanding of your research topic.
Make sure your abstract is well-written and it must contain the important facts from all the sections of your research proposal. You should write the abstract of your research proposal after finish writing your complete research proposal. In this way, you will not skip any important information to include in the abstract.
5) Know your audience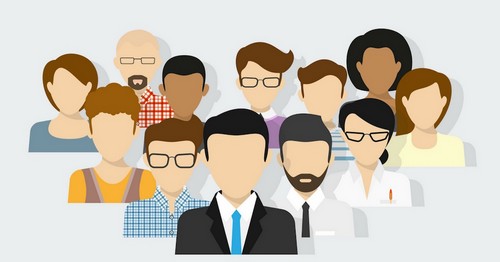 Make sure to write your research proposal in simple language so that people who are not from your field can also understand it.
If you are required to use technical terminologies, make sure to explain them in simple language in the terminology section at the end.
6) Keep your research proposal grammatical-error and plagiarism free
No matter in which language you are writing your research proposal. It should not contain any language mistake such as grammatical and spelling mistakes. Otherwise, it will put a bad impression of your work. Other than that, you need to make sure that your work is plagiarism free.
There are various free tools available online that you can use to check the authenticity of your work. Otherwise, you can afford you can also get paid tools to check the authenticity of your work.
7) Don't forget to refer to others work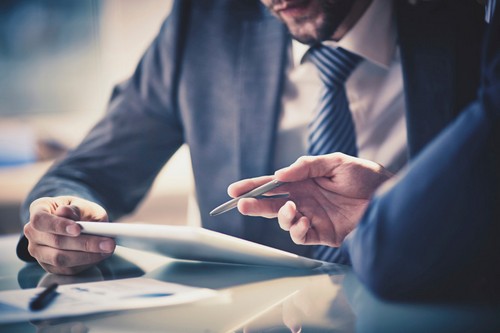 If you are mentioning the work of others in your research proposal then make sure to include their reference. Using the work of others without referring them is a legal offense. Give relevant reference wherever required to avoid any trouble in the future.
8) Writing about Methods and Methodologies
You will be asked most questions from this section when you will present your research proposal. Make sure to include methods and methodologies that you know how to use or you have resources where you can learn to use them.
I will suggest you try your hand on them before you include them in your research proposal.
9) Be innovative and search on something relevant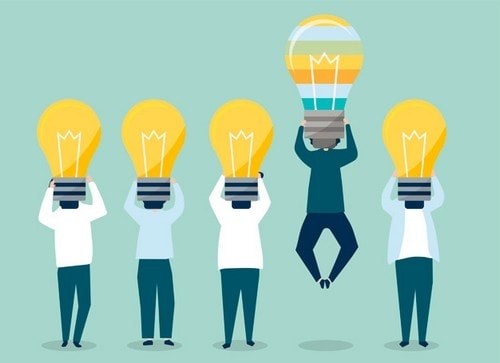 Challenge yourself and choose a research topic which will actually make a difference in society, no matter even if it is small insignificance change. To do this you will have to spend a lot of time reviewing literature.
Read about the existing methods and techniques and use your innovative mind that how the same work can be done in a more proficient way. This will help you to think out of the box and research about something that is relevant for the whole society.
10) Spend a lot of time in reviewing the literature
The more you will read about the background of your topic the more understanding you will develop about it. the literature review includes reading review papers, research papers, books, thesis, forum, and even the content on relevant websites.
Don't leave anything that you don't go through related to your research topic. Yes, it will take more time and it will require a lot of dedication but this all will be worth.
Reading will help you to know about the methods and techniques adopted by other researchers and on online platforms like discussion forums and websites you can make contact will the people of the same background. By interacting with them you can learn about what they are doing and how they are progressing their work.
11) Make notes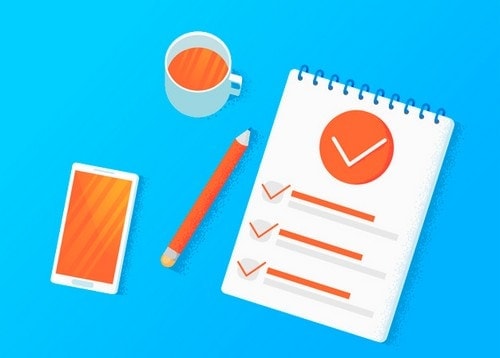 Whether you are reviewing literature or you are discussing your work with your mentors or your fellow researchers. Make sure to note down everything neatly in your notebook, because there are chances that you will be overwhelmed with the knowledge that you will get and there are also chances that you will forget it when there will be time to make that information the part of your research proposal.
Therefore, don't take any chances with your memory, because it can ditch you anytime. Make a habit of writing everything in your notebook so that rather than reading whole review or research paper all over again you can simply get important information from your notebook.
12) Show how your research is useful in different ways
This is not necessary that every research has multiple uses, but if possible, emphasize on every possible use of your research. This will also make you stand out among others and it will also increase your chances to get your budget approved.
Liked this post? Check out the complete series on Market research