A research paper is an academic writing based on original research featuring analysis as well as interpretation from the author of the research.
A research paper is usually based on an experiment conducted or a hypothesis yet to be proved.
Following are the steps to write a research paper:
Topic Selection
Writing a thesis statement
Researching your topic
Making an outline
Writing the research
1. Topic selection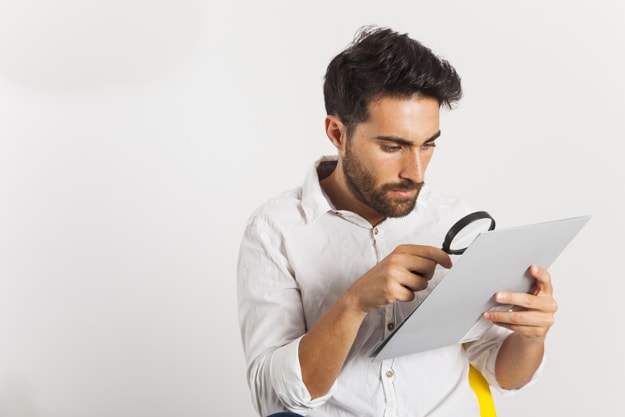 Many times, college assigns the research topics to their students, but in rare cases, you may get an option to select your topic. If the latter is the case, then choose a topic that is challenging and something that you are interested in.
This way, you won't be bored during the lengthy process of research. Avoid selecting topics that are too general or superficial or very technical. Broad topics will look like a simple overview; this is why you have to narrow the topic down to a specific aspect or idea or a concept, and it should be made more precise and manageable.
For example, avoid selecting the topic of 'Climate change', instead choose a topic of 'Causes of Climate change.'
You have to keep in mind your audience while selecting a topic. The knowledge levels of the audience will affect the style of writing and the details which are needed in your explanation.
If your audience is generalist, then avoid getting too technical in your research and using too complicated information. It is encouraged to develop short, simple sentences. You have to be informative and use ample examples for clarification of essential points.
But if your target audience is expert then don't over-explain by giving a visible background. You have to show nuance in your theories and arguments, and every little thing should be taken into consideration since experts will notice your mistakes.
2. Writing a thesis statement
Prepare a thesis before organizing research since it will guide your investigation and will also help you to stay focused on your research topic. Try to make your research statement precise following the type of paper. All the papers can be divided into three different categories:
persuasive or argumentative
expository
analytical
You have to give a lot of time to create a strong thesis statement so that there is a clear purpose for your project. The thesis should be debatable as well as narrow because since your claims are to be supported by evidence.
If your statement is comprehensive, then you will need more proof to convince. The thesis is a reflection of the relevant and actual problem in the world of science, which makes you write the research paper.
A strong thesis statement is the basis of your paper, and it can be considered as the heart of introduction and conclusion. In the introduction, the author presents a thesis, and in the final part, after conducting research, the author supports or disapproves the thesis statement.
3. Do your research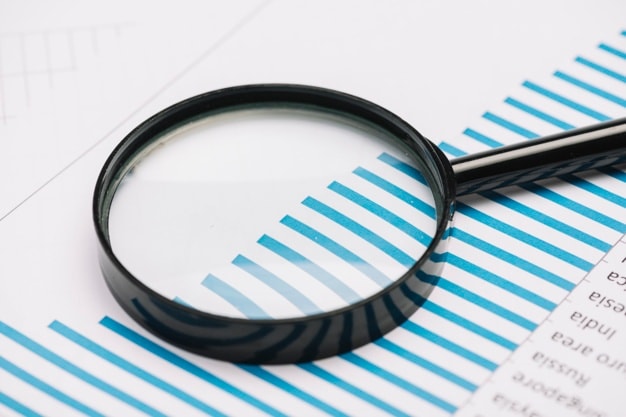 Thorough research is to be done on the primary and secondary sources of your subject of the paper. You should go through all of them to find relevant proof to support your thesis.
You should also evaluate your sources, make notes of essential points and document your sources as per the citation style, which is specified by your research guide. You also have to ensure that the latest edition of a specific style.
These notes are to be used later when you are writing your research paper and building your bibliography. It is essential to provide a citation of all sources which are used for quoting, summarizing, etc. to avoid plagiarism.
4. Making a good outline
You will find loads of good ideas from your research. It depends on how deeply you have researched every possible source to read and understand your topic. Then you have to organize them for a presentation.
It is recommended not to skip this critical step since it will result in your project lacking focus, and more time would be necessary to revise your draft to make sense of your thoughts. This is also why you need to have a good outline. After finalizing the thesis, you have to create an outline which you plan to cover, and that outline can be used as a roadmap so that you don't lose focus.
You have to consider all the important points that will be required to support your thesis statement. You can also use them as subheadings in the research body. Scan your notes and organize the information under every sub-heading. You also have to make sure to include relevant information which fits under your sub-headings, and this should also support your thesis.
You should not include any sort of information which does not fit in your research outline, irrespective of its interest level.
When you are writing a research outline, include the following:
A title page
Abstract of the research
Introduction
Methodology
Results / findings
Discussion
Conclusion
Although this is the format of most of the research outlines, you should follow the specific guidelines which are provided by your instructor. Some researchers use an outline as the first draft.
5. Writing the research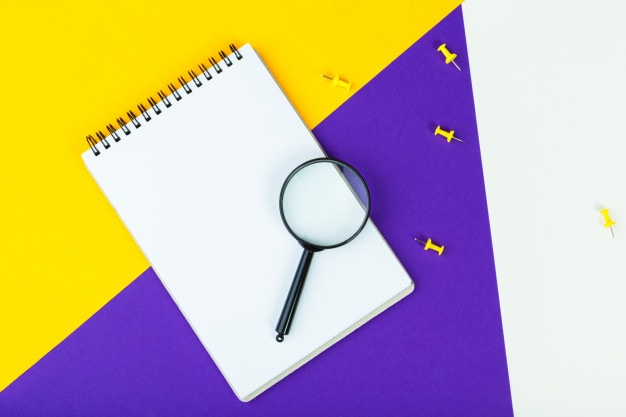 Writing the first draft is usually the middle of the process in which you have a clear direction, and it is then followed by writing the final research. Write the draft with a title page, citations and reference pages.
If you have created an outline, then you may skip the step of writing draft at your discretion. The title of the research is crucial to make a good impression since it will be the first thing that they see. It sets their expectations as to what can they expect from the research paper.
A list of all keywords should be presented in the research paper, including the methods used to arrive at results and conclusions. Avoid using unnecessary words and try to make the sentences simpler. The title should be made concise.
Then you have to write an introduction, the body of the research followed by a conclusion. Following are the steps of how you can write:
1. Writing an introduction
The introduction should answer three crucial questions: Why? What? And How?
Most of the times, an introduction has strict requirements of what all should be included. The introduction is a hook for a research paper designed in such a way to convince your reader to go through with the discussions presented in it.
The introduction should clarify the reader about what is the paper about and why should he read it.
You have to be specific regarding the topic of your paper and introduce important and recurring terms. This will address the 'What' part of your research.
Next, you have to answer to following questions: What new will your research offer? And what are the crucial issues which your research helps to answer? This will take care of the 'Why' part.
Finally, the research paper should explain what is going to be discussed and how are you going to arrive at your conclusion. This will address the 'How' part of your research.
Usually, a proper research introduction begins with an attention grabber such as a provocative question, an anecdote or statistics.
2. Body of the research
The body of the research contains the methodology by which you have researched, along with secondary research. Extensive secondary research shows that you have worked hard to find all the possible past studies which have been conducted on your topic and how has it helped or negated your research statement.
Every paragraph should be started with arguments, and the paragraph should go on explaining the supporting facts. Once you complete the first draft, then condense the paragraphs to topic sentences.
These sentences should be read one at a time. Be aware and make necessary changes or remove the paragraphs which say the same point since it will be the only repetition.
3. Conclusion
The conclusion of the research paper is written to give your reader a sense of finality regarding the argument that you had put forth. You have to trace the path of the paper, which emphasizes how all fall in place.
Settle all the issues that you had raised in the introduction and during the research. Recap all the What, Why and How's and show how your point is established. You may also discuss other general consequences of your argument.
The conclusion, however, should never contain new arguments or new information which is not mentioned in a research paper, take up extensively more space than necessary, start with specific phrases which hint that you are ending the paper.
References and bibliography and appendix follow the conclusion.
4. Edit, Proofread and revise
This is one of the most critical steps which most of the researchers avoid or skip or perform hastily. You have to re-read the research and understand the transitions and make necessary changes in the paragraphs or structure of your research.
It is to be ensured that your ideas are thoroughly developed, and you have supported them with relevant proofs and credible evidence. Then you have to check for grammar and edit it wherever required. Ensure that you have not used a lot of fillers in your research and look for any incomplete sentences.
Dangling modifiers are common mistakes which are made in most of the research papers along with spelling mistakes, apostrophes and plurals, use of comma at relevant places, etc. amongst others.
It is useful if you re-read your entire research or part by part to check other errors which you may have missed. You can ask someone else to review the research to find any other mistakes. There are many software's available like Grammarly which can do most of this for you in a fraction of time.
You can also use any other relevant software, however, ensure that while correcting grammar, you do not disturb the integrity of the sentence and the message is not lost.
Every research paper is different but following are a few common points of the checklist, which can be followed for writing a research paper:
Follow all the instructions of the assignment as per the research guide
All the formatting rules are followed, including the addition of margins, page numbers, required spacing, etc.
The paper ends with a reference list which is carefully formatted and confirms the style required by the research guide
For every claim made, figures provided, the citation is to be given if it is taken from a different source
Any feedbacks by my professor are taken into consideration, and necessary changes are made
The introduction successfully captures the interest of the reader including why is it important
All the arguments which are raised in the introduction and the course of discussion are successfully addressed
Paragraphs are made at necessary places, and the relation between two adjoining paragraphs is made clear
None of the paragraphs is unreasonably long or too short. They are long enough to prove a point
There is no repetitive information in the research
The research paper is read thoroughly for grammatical mistakes
If required, read the paper aloud, which will slow down your reading pace and force you to focus more on the words which may bring out your mistakes quickly.
Use appropriate fonts. A common trend is to use Times New Roman of size 12 or 14, but different researchers may have a different requirement.
Make sure to include graphs, charts and diagrams in your research for every vital fact or statement that you make. An optimum amount of graphs will help to retain the attention of the reader as well as prove your point.
Support your points with examples to clarify the concept to the reader
Some research papers are optimum in length and can be re-read more than once, but for the long papers, it becomes cumbersome to check and re-read everything even for the researcher. In such cases, many researchers rely on different third party services which help them in proofreading the research and save time.