Research plays a crucial role in the success of a business. Companies opt for different types of research methods to collect information, as a business needs to research before investing in any industry. Therefore, a company spends a lot of money to learn about the opinions and wants of their final consumers. The view of final consumers plays an essential role in the success of a business. Asking for the advice of customers through a questionnaire is one of the well-known research methods adopted by companies. A questionnaire is one of the most useful research methods.
In this article, you will learn about the definition of a questionnaire, what is a questionnaire, characteristics, advantages, types, different types of questions asked in a questionnaire, benefits, different types of distribution methods based on questionnaire, and steps involved in designing a questionnaire.
Definition of questionnaire
A questionnaire can be defined as a research instrument that contains multiple questions that are used to collect information from the respondents.
What is a questionnaire?
A questionnaire is a research instrument that is used by researchers to collect information from the respondents. It consists of a series of questions that help researchers to learn what a respondent thinks or what is his opinion on the topic on which the questions are asked.
A questionnaire can also be referred to as a written interview. They can be conducted on telephone, face-to-face, by sending through email or post.
Collecting information using questionnaires is one of the most inexpensive, efficient, and fast ways. The data collected using the questionnaire is relatively detailed and sorted as compared to the other methods of gathering information. Moreover, the data can be obtained from a large group of people.
Questionnaire is less time consuming as a researcher is not required to be present everywhere. The most time he is expected to spend is designing the questionnaire. Once the work of creating a questionnaire is done, it takes less time to collect the information. The questionnaire is the best way to collect information when you want to receive information from a large group of people.
But the information collected through questionnaires is not always credible as many people tend to lie because of getting influenced by the people around them. Most of the time, people tend to give answers that help them create a positive image. To achieve this, most of the time, they tend to mend the truth. For example, people might lie about the number of times they eat junk food in a week or students lie about the number of hours they study in a day. In the section, you will learn about the different characteristics of a questionnaire.
Characteristics of a questionnaire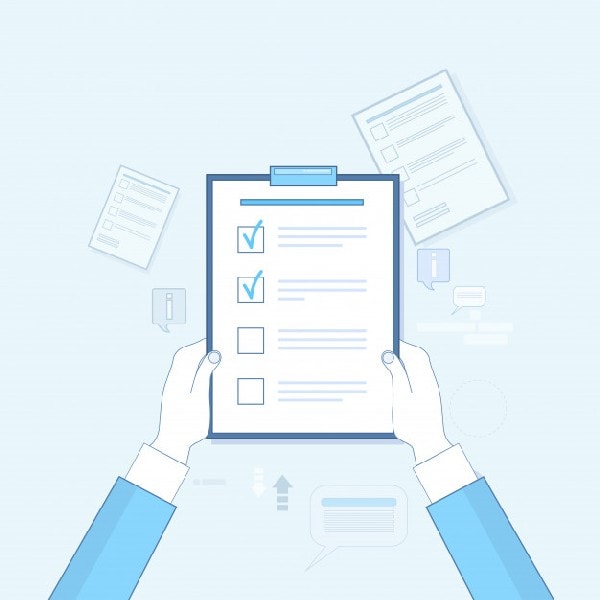 There are different types of questions that one can ask in a questionnaire depending upon the type of information they want to gather using questionnaires. For example, if you wish to collect exploratory information, then you are required to ask qualitative questions.
However, the following are the characteristics that remain constant irrespective of the type of questions you ask in your questionnaire.
1. Sequence of questions
A proper series of questions should be followed to increase the rate of response to the questions. Therefore, it is necessary to develop a structured sequence of questions that contain questions in the sequence.
The sequence of questions is like screening questions, warm-up questions, skip questions, transition questions, complex questions, and classification questions, etc.
For example, if you want to design a questionnaire for motivation and buying experience then you are required to ask questions firstly related to demographics, and questions related to the time spent in the different sections of the store and lastly about their motivation behind every purchase.
2. Uniformity
The uniformity of questions is essential to keep respondents involved in the questionnaire until the end. Consistency of questions plays an important role, especially when you want to collect information about personal opinions, demographic data, or facts from the respondents.
Better responses can be obtained only by keeping the uniformity and standardized format of the questionnaire. This helps in the statistical analysis of the data.
If you are putting random questions together, then it will become difficult for you to analyze the responses of those questions.
3. Exploratory
Exploratory characteristics of the questionnaire help you in collecting qualitative data. You can ask any question as long as it is related to the subject. The exploratory nature of a questionnaire helps you in getting detailed information about the topic.
For example, you can send questionnaires to women to learn about their spending habits. You can ask different types of questions, such as close-ended or open-ended questions, to obtain different outcomes.
4. Easy to understand
A good survey is easy to understand. It should be designed in such a way so that everyone can read and understand the questions irrespective of their education level. This is an essential characteristic of a questionnaire.
Advantages of a questionnaire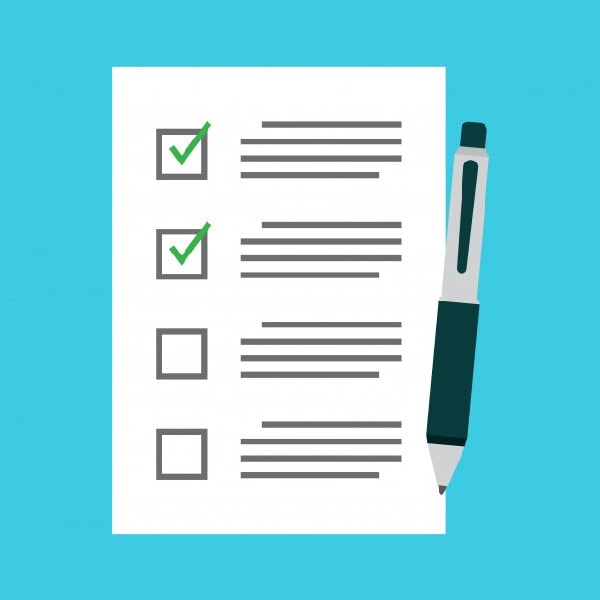 A questionnaire is one of the most frequently used research methods by marketers and researchers. A questionnaire can be used to obtain information on heavy subjects as well as simple subjects. There are several advantages to using questionnaires to gather information. In this section, you will learn about the different benefits of a questionnaire.
The first advantage of using questionnaires for conducting research is that it takes less time to collect information from a large group of respondents. A researcher is not required to be present all the time to get the responses of the respondents. A researcher can email or send questionnaires to the respondents and get their answers quickly.
The questionnaire is an inexpensive method of researching as a researcher; you are required to prepare the right set of questions and send them to the respondents to obtain their responses. You are not required to set up a research study that you are required for other types of research.
In addition to this, if you use questionnaire software to conduct research, then you can efficiently distribute your questionnaire and can get a response in one place. Nowadays, this software offers various features that make the data collection process easy and simplified.
The responses obtained from the respondents are not biased, as there are no chances that respondents get influenced by each other's answers. Moreover, you ask the same type of questions to all of the respondents, which makes your analysis process easy.
You can customize your questionnaire to reflect the voice of your brand, which helps you in building the image of your brand.
The data collected using questionnaires are easy to compare with the data collected through the previous method. In this way, you can learn about the shift that took place in the choice of your target audience.
Questionnaire is the best method to get responses from people who are not comfortable in revealing their identity.
People are comfortable answering through a written questionnaire because it consumes less time rather than being in a face to face interview.
Types of questionnaires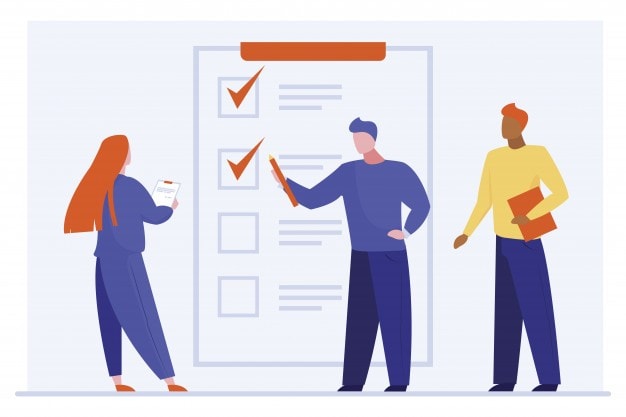 There are mainly two types of questionnaires. Questionnaire can either be free-flowing or structured. Each type of survey has its significance that makes it suitable to be used in certain situations. Let us learn about both kinds of questionnaires one by one.
1. Unstructured Questionnaire
Unstructured questionnaires are used to collect qualitative data. Unstructured questionnaires consist of open-ended questions. The purpose of using open-ended questions is to obtain specific information from the respondent of the questionnaire.
However, the basic structure is used to design an unstructured questionnaire where each question might have a few branching questions. Questions are designed in such a way so that they do not limit the responses of a respondent.
2. Structured questionnaire
The second type of questionnaire is called a structured questionnaire. The purpose of using structured questionnaires is to gather quantitative data. The structured questionnaires are well-planned and well-designed. The purpose of using a structured questionnaire is to obtain precise information on the subject.
The data collected from the structured questionnaire is to initiate a formal inquiry and to check the authenticity of the previously accumulated data. In addition to this, data gathered using structured questionnaires can be used to validate hypotheses and to supplement data.
Different types of question in a questionnaire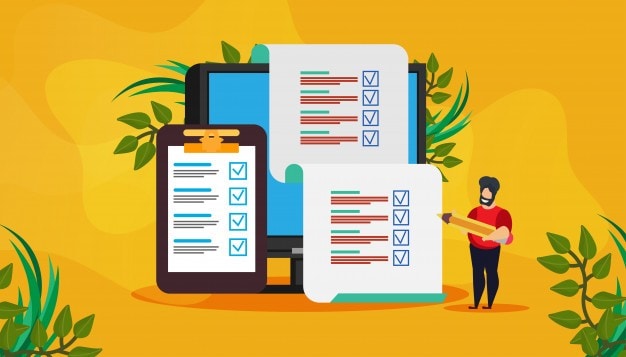 Questions are an essential component of a questionnaire. Different types of questions are used to obtain various kinds of responses from the respondent. For example, multiple-choice questions are used to make a questionnaire more engaging.
In this section of the article, you will learn about the different types of questions used in questionnaires.
1. Closed-ended questions or dichotomous questions
The close-ended questions are questions whose answers are usually obtained in Yes/No format. The respondents like questionnaires containing close-ended questions as they are easy to answer. The closed-ended questions are used to get the validation regarding a specific topic.
2. Open-ended questions
Open-ended questions are used to gather qualitative data. The purpose of using open-ended questions is to give the freedom to respondents to answer in free form. There is no or minimal limit on the respondent to answer the questions.
3. Scaling questions
Scaling questions are those questions that are designed to gather answers on the principle of four measurements, such as ordinal, nominal, ratio, and interval. The following are the examples of types of questions that make use of the fundamental properties of these scales.
Likert Scale questions
Rank order questions
Stapel scale questions
Semantic differential scale questions.
Multiple Choice questions:
Multiple-choice questions are a type of close-ended questions. In this type of question, the respondents are given multiple options to choose the answer to a question.
Different multiple-choice questions are designed to serve different purposes. For example, not all multiple-choice questions come up with right and wrong options. There can be various choices given to a person to choose from, such as a customer can be given multiple options for services to choose from.
4. Pictorial questions
These types of questions are the most easily understood type of questions. In this type of question, the respondents are given multiple images to choose one image as their response to the question.
Pictorial questions encourage people to take the questionnaire as they are required to spend less time answering these questions. Moreover, it helps respondents to answer with accuracy as respondents don't overthink while choosing the answer.
Different types of questionnaire based on the distribution
Distribution of questionnaires is also significant along with the questionnaire to get the response of respondents. Different people prefer different modes of distribution of questionnaires. Therefore, you choose a distribution method depending on the preference of your target audience. Let us learn about different types of distribution methods of questionnaires.
1. Telephone questionnaire
Using telephone questionnaires, a researcher asks the questions from the respondents over the phone and collects the response of the respondents directly. The telephone questionnaire is a quick method of collecting information, but only if the respondent is available to talk on the phone.
It is quite an expensive method of conducting research using questionnaires as you are required to hire people to perform notes of the responses of the respondents. In addition to this, it is not possible to research a large population as the response of limited people can be taken through phone calls.
Moreover, not everyone is comfortable in providing their information over phone calls.
2. Computer questionnaire
In this method of questionnaire research, the questionnaires are sent to the respondents through emails or using other online methods. Most people prefer this method as people can respond to the questions in their leisure time and are not required to answer the questions immediately as they are needed in a telephone questionnaire.
In addition to this, the computer questionnaire is less time-consuming and cost-effective as you are not required to get the printed copy of the questionnaire and can get their response using the soft-copy of the questionnaire.
The only disadvantage of using a computer questionnaire is that people can easily ignore these questionnaires.
3. Mail questionnaire
Mailing questionnaires is one of the oldest methods of getting a questionnaire done. But it is still relevant and is used by several researchers for research purposes. In this method, the research sends the questionnaire in physical form through the mail, and the respondents sent back the questionnaire after filling them.
Many researchers prefer this method as people pay more attention to the questionnaires when they receive them through the mail. Because of this, they answer more accurately and responsibly. However, the disadvantage of this method is that it is quite expensive and time-consuming.
4. In-house questionnaire
This type of questionnaire is conducted by visiting the respondents to their homes or workplaces. The advantage of using this method is that people are more likely to answer honestly and accurately because they are in a familiar environment.
But this method is also an expensive and slow method of collecting data as the researcher is required to visit each respondent individually.
Steps involved in designing a questionnaire
The following are the steps that one should follow while designing a questionnaire.
Step 1: Decide what you want to cover in the questionnaire
It will help you in deciding the questions to be included in the questionnaire.
Step 2: Use simple and straightforward wording in the questionnaire
The language used in your questionnaire must be understood by everyone irrespective of their education.
Step 3: Decide the type of questions
Decide whether you want to include open-ended or close-ended questions in your questionnaire.
Step 4: Make sure that you ask one questions at a time
Design your questions in such a way so that you ask one question at a time rather than asking multiple questions together. This will help your respondents to answer the questions accurately.
Step 5: Be flexible with your options
Don't restrict your respondents with the answers options that you provide in your questionnaire. Give them the freedom to provide any additional information that they want to deliver.
Step 6: Know your audience
It is essential to know about your audience for whom you are designing your questionnaire. This will help you in selecting the type of questions that you want to include in your questionnaire and the method of distribution of the questionnaire.
Liked this post? Check out the complete series on Market research