When diving into a new research project, one of the first decisions you'll face is the dilemma of- qualitative vs. quantitative research. These two methodologies, each with its unique strengths and challenges, offer different insights. Understanding the nuances of qualitative and quantitative research is key to picking the right approach for your study. This will help ensure that your research answers your questions and achieves your goals.
Qualitative research is conducted to understand a concept about human behavior, whereas quantitative researches are conducted to collect factual data about social phenomena.
Qualitative research is focused on understanding how people think, feel, and act. This type of research is used to uncover in-depth information about a given topic – whether it's exploring consumer opinions or delving into employee motivations. Qualitative research can be gathered through methods such as field visits, interviews, and surveys.
On the other hand, quantitative research is focused on collecting facts and data that can be quantified, such as statistics. This type of research is used to measure trends in a given population or to identify correlations between two or more variables. Common quantitative research methods include polls, questionnaires, and experiments.
What is Qualitative Research?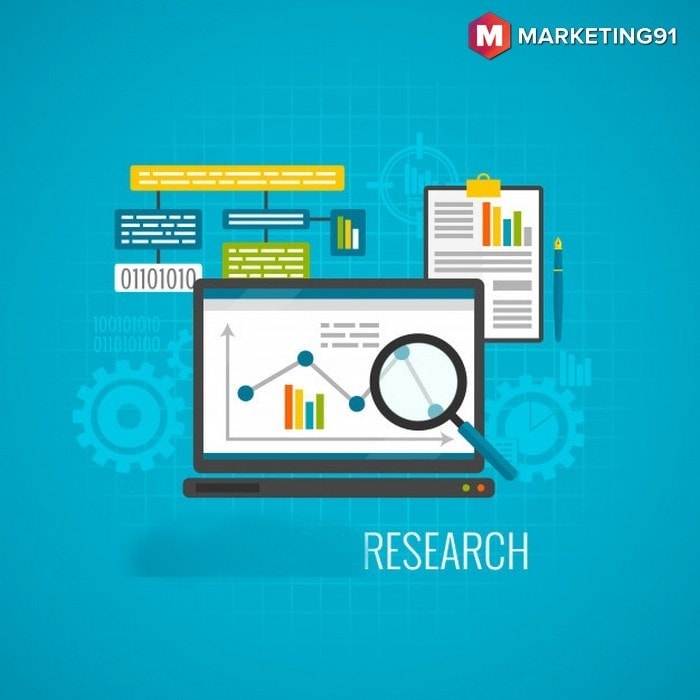 Qualitative research is conducted to get an in-depth insight into naturalistic phenomena. The outcome of this research gives answers to "why" rather than providing the answers to "what." It is exploratory and unstructured. Qualitative research is mainly conducted to learn about phenomena related to societies, individuals, languages, communication, cultures, etc.
These phenomena are complex and are difficult to study with the help of quantitative researches. The data about human behavior, interaction, attitudes, and intentions are collected through observation and interpretation.
The data collected from qualitative research can be collected through face-to-face interviews, direct observation, review, and analysis of documents, records, reports, artifacts, etc. for example, to collect information about the preference of people for bathing soaps.
Qualitative research helps in gaining new insight into the research topic, which is not possible otherwise. The researcher can learn about the views that otherwise will remain hidden.
The limitation of qualitative research is that the output of qualitative research depends on the quality, validity, and reliability of the data collected. In addition to this, qualitative research is difficult to conduct as it requires a lot of time to collect data.
Qualitative Research Methods
The qualitative data collection methods used for qualitative research include focus groups, in-depth interviews, case study analysis, observation techniques, field research, and content analysis. These methods facilitate the exploration of behaviors, perspectives, and experiences in a detailed and holistic manner, offering depth that quantitative researches might not provide.
Examples of Qualitative Research
For example, a researcher looking to understand why people buy certain products online might conduct qualitative research like focus groups, in-depth interviews, and observations. A researcher may explore the reasons behind people's purchase decisions such as product features, pricing, or even emotions that influence their decision-making process.
Qualitative Data Analysis
Qualitative data analysis involves organizing and interpreting qualitative data. Data can be analyzed through coding, sorting, categorizing, or other methods. This allows researchers to develop themes to conclude the research topic. Coding is one of the most common techniques used for analyzing qualitative data as it helps researchers identify patterns among responses from participants.
Advantages of Qualitative Research
Qualitative research provides intricate details and deep insights.
It allows for greater flexibility during data collection.
It offers a high degree of responsiveness to the subject matter.
It is excellent for exploring complex and under-researched topics.
Qualitative research can help researchers develop hypotheses for further quantitative researches.
Limitations of Qualitative Research
Subjectivity can impact the accuracy of research findings.
Collection and analysis of qualitative data can be time-consuming.
Results may not be generalizable due to small sample sizes.
The research findings may be influenced by researchers' biases.
It is often difficult to replicate qualitative studies.
What is Quantitative Research?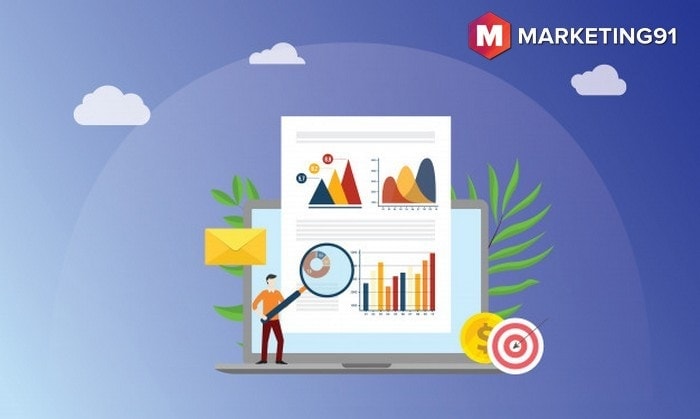 Qualitative research is conducted to test or verify a theory. The data in quantitative research is collected in the form of numerical data.
A relationship is established between two or more variables with the help of statistical methods or computational methods. The outcome of quantitative research is in the form of numerical data, but it can be collected through questionnaires and interviews.
Quantitative research can also be referred to as empirical research. Data collected through quantitative research is represented in the form of graphs and tables to analyze it.
Data collected through quantitative researches can be used in decision making. Statistics are used to drive results, establish relationships between variables, and describe patterns, and connections from the data collected. The statistics used can be either inferential or descriptive.
Inferential statistics is used to help in identifying the differences between the two groups of data, whereas, descriptive data is used to summarize the data collected through the quantitative methods.
There are fewer chances of ambiguity in the quantitative research method, as the data is in the form of numerical values. Quantitative research takes less time to conduct as the data can be based on a specific sample.
This type of research is especially useful in validating and verifying the already existing theories.
Quantitative research has a few limitations as it cannot be conducted in natural settings, and participants of the research are not allowed to explain their answers. Quantitative research is tedious to conduct as it requires a large sample to get accurate output.
Quantitative Research Methods
Quantitative research methods often incorporate online surveys, online polls, and questionnaires. These methods are advantageous as they can be used to study large populations and collect a lot of data quickly.
Examples of Quantitative Research
One example of quantitative research is a survey conducted to track customer satisfaction. It involves giving a survey with a set of questions related to rating the overall service experience, asking about preferences and opinions on various aspects of the service, etc. The results from this survey can be analyzed to identify areas where improvement is needed. Another example would be experimenting with a laboratory setting to measure the reaction time of participants when presented with different stimuli. The results from this experiment can be analyzed to understand the differences in reaction times between different groups of people.
Quantitative Data Analysis
Quantitative data analysis involves using statistical methods to derive meaning from the data collected. The data, once cleaned and organized, can be analyzed using various statistical tools to find correlations, trends, and patterns, or to make predictions.
Advantages of Quantitative Research
Quantitative research allows for a broader study, involving a larger number of subjects and enhancing the generalization of the results.
It provides numerical data that can be analyzed using statistics, making it possible to uncover patterns and trends.
The research design is usually more structured and standardized, which increases reliability.
It delivers definitive answers to research questions, contributing to the objectivity of the study.
Quantitative research can be replicated due to its high reliability, which adds credibility to the findings.
Limitations of Quantitative Research
Quantitative research may not capture the full complexity of human behavior or emotions.
The structured design may limit the scope for spontaneous responses or personal perspectives.
There is a risk of over-reliance on statistical analysis and numerical data, overlooking qualitative aspects.
Quantitative methods can be expensive and time-consuming.
There can be potential issues with data collection methods, including sampling errors or biased samples.
Qualitative vs Quantitative Research: Comparison Table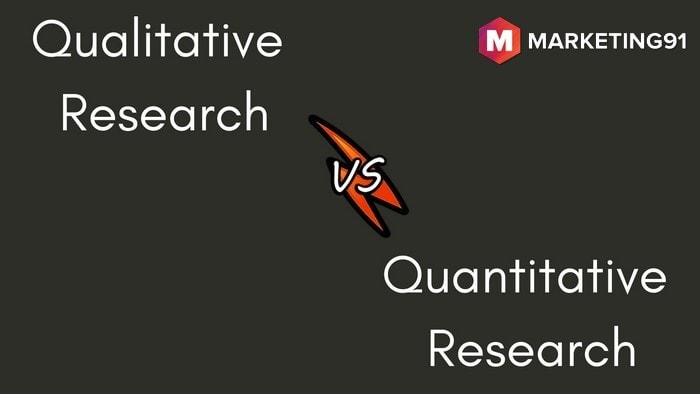 | Comparison Grounds | Qualitative Research | Quantitative Research |
| --- | --- | --- |
| Aim | To understand concepts, thoughts or experiences. | To quantify data and generalize results from the sample to the population. |
| Collection | Data is collected through interviews, observations, or document reviews. | Data is collected through surveys, online tools or market research firms. |
| Data Type | Non-numerical data, verbal data. | Numerical data. |
| Approach | Subjective, inductive approach. | Objective, deductive approach. |
| Results | Provides depth and detail. | Provides breadth and generalizability. |
| Analysis | Themes and patterns are explored. | Statistical methods are used for analysis. |
| Outcome | Develops initial understanding; recommended during earlier phases of research. | Tests and validates theories; recommended during latter phases of research. |
Here is a video by Marketing91 on Qualitative Research vs. Quantitative Research.
Conclusion!
In conclusion, we can say that quantitative and qualitative research have their strengths and limitations. Both types of research can be used simultaneously to get accurate results. However, there are some areas where only one type of research method can be used, and others are not.
For example, if you want to know about the views of people about the leading political party of a country, then qualitative research is appropriate. Results deduced from quantitative research can be factual, and results deduced from qualitative research can be interpretative.
FAQs
What is the difference between qualitative and quantitative data?
Qualitative researchers focus on understanding the subject matter at hand in a comprehensive, detailed manner. They delve into the why and how of human behavior, offering insights into the human experience. On the other hand, quantitative research seeks to quantify data and apply mathematical models to understand patterns. In essence, quantitative research data is numerical and can be measured and calculated using statistical methods. This approach provides a broad view applicable to larger populations.
Why use qualitative or quantitative data?
Using qualitative or quantitative data often depends on the research question and the type of data needed to answer it. If you seek to understand the context, motivations, or experiences, qualitative methods of data collection are beneficial. However, if you need to collect numerical data, identify patterns, or establish causal relationships, you opt for a quantitative approach.
Which is easier qualitative or quantitative research?
The ease of qualitative or quantitative research largely depends on the researcher's skills and objectives. Quantitative research might be easier for those comfortable with numbers and statistical analysis, as it involves systematic measurement and calculation. On the contrary, qualitative research might be more suitable for those who enjoy exploring perspectives and motivations, as it seeks a deeper understanding of human behavior.
Liked this post? Check out the complete series on Market research