Marketing91 is one of the most comprehensive resource for all Business and Marketing information online. With 5000+ Tutorials, concepts and brands analysis, our goal is to help all Business and Marketing students and professionals in learning the concepts and theories and apply the strategies in the real world.
Founded in 2009 by Hitesh Bhasin, Marketing91 is a Passion project to help marketing students and professionals in becoming an expert in the field of Marketing. Because Hitesh himself runs multiple businesses, he provides well researched and factually accurate content on Business Management.
Marketing91 also has many articles contributed by the Marketing91 Team which includes Digital Marketers, Content writers, Course Creators, Finance professionals and contributors from many different colleges and universities.
FOUNDER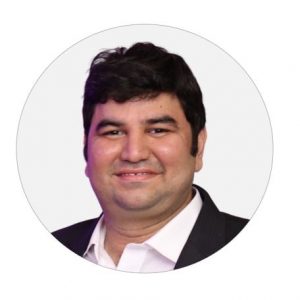 Hitesh Bhasin is the CEO of Marketing91 and a Business and Marketing Enthusiast. Hitesh is an MBA in Marketing who started his professional career by working for a leading consumer durable company. Due to his love of entrepreneurship, He quit his job and started Marketing91 as well as other businesses. Hitesh is still the major contributor on Marketing91 and daily spends 2 on writing and auditing content.
Besides running Marketing91, Hitesh also runs offline businesses which are supported by using Digital tools and strategies like Adwords, social media, E-commerce and SEO. From time to time, he does consulting for a select few customers.
Hitesh is a father of 2 cute kids and married to the love of his life. In his free time, he loves gaming and messing around with the latest in technology.
OUR PERFORMANCE
A DECADE OF ONLINE PRESENCE
We have been running businesses for more then a decade. Here are our achievements in multiple businesses that we own. We are committed to providing you with our best content which includes our real world experiences and our hard learned strategies on Business and Marketing.
10y+
Experience in Marketing
10y+
Experience of Teaching
30k+
Units sold via Ecommerce
50k+
Followers on Social Media
Marketing91 is ISO 9001:2015 Certified
Marketing91 is an ISO 9001:2015 Certified company. The certificate has been received by Mr. Hitesh Bhasin, the CEO of Marketing91 because his Informational websites on the subject of Marketing and Management meet all Compliance standards and requirements of a high-Quality Management system.
Below is the Quality Control Certification / ISO 9001:2015 Certification awarded to Marketing91.
You can follow Marketing91 on Twitter or Facebook.
See you around :)

Hitesh Bhasin
[email protected]