Market research is a process of collecting data using different research techniques to gather qualitative as well as quantitative data about a target market. Market research techniques are used to be more result-driven while developing a product, service, or marketing strategy.
For example, imagine you're a clothing manufacturer and aim to sell your products then it will be essential for you to comprehend your customer base and the latest trends in the market. To achieve this, you can conduct your own market research by gathering data through surveys, interviews, and focus groups from potential customers.
This process helps determine the potential success of a new product, assists in refining an existing product, or provides insight into your brand perception to ensure your communication effectively conveys your company's value.
What Is Market Research?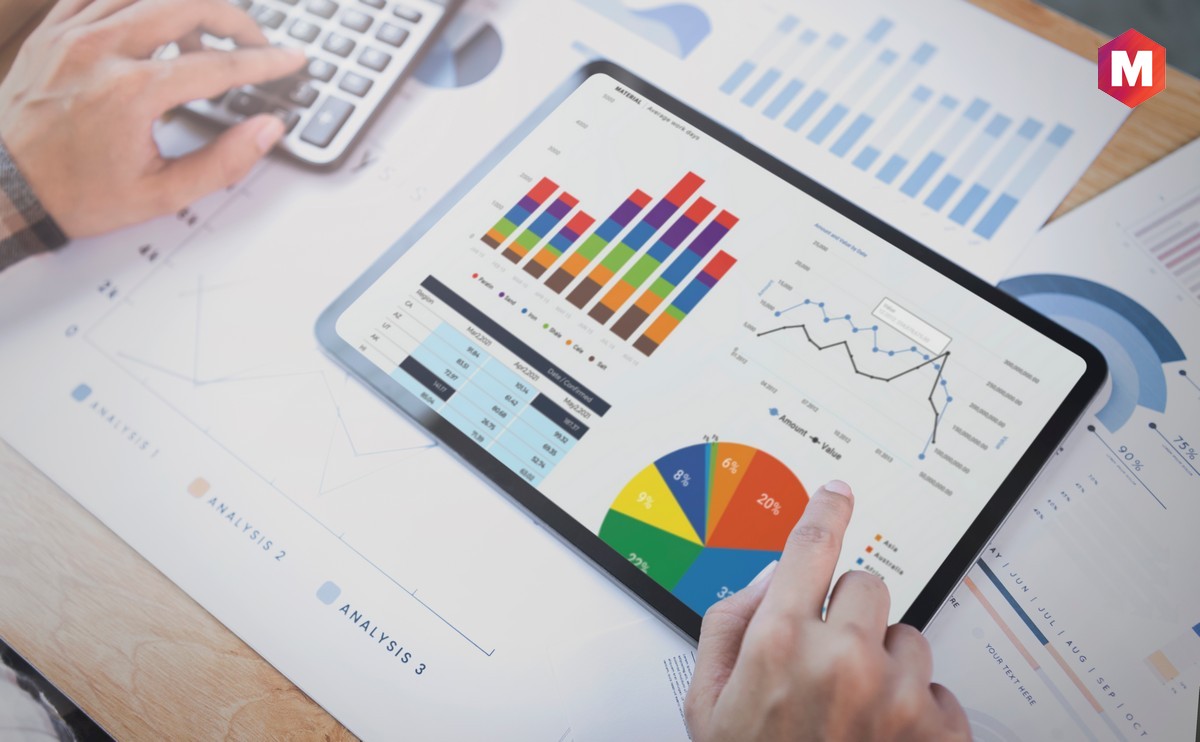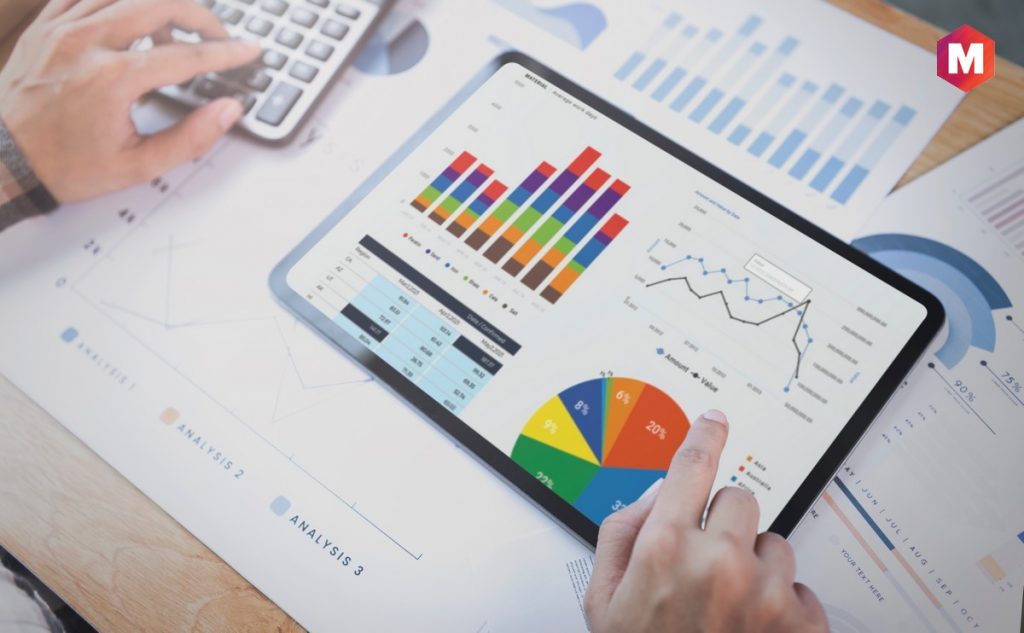 Market research is a process of assessing the viability as well as the growth possibility of a new product or service by gathering feedback from existing or potential customers. This process enables a company to identify its target audience and obtain input from consumers regarding their level of interest in the product or service.
The market research industry earned over 76.4 billion U.S. dollars in revenue globally in 2021, which is more than double what it earned in 2008. North America produced the highest revenue share in 2020, contributing 54 percent of the total revenue, followed by Europe, which accounted for 23 percent.
Market research can be done either by the company itself or by a specialized third-party using methods such as surveys, product testing, and focus groups. In most cases, test subjects receive either product samples or a small payment for their time.
Market Research Examples
To understand what is market research better, let's go through some of the examples in which brands did conduct market research to make a marketing strategy as per the preferences of the target customers –
1) Starbucks runs customer surveys to measure brand loyalty
Knowing the percentage of customers who are loyal to a particular brand is essential to understanding how much they will spend and how often.
Starbucks has leveraged customer surveys to measure brand loyalty, as well as their customers' preferences for various beverage and food offerings.
This data has been instrumental in helping the company decide when to launch new products, as well as which ones will be most successful.
2) Before launching nationally, KFC tested its meatless product in specific markets
KFC started developing and testing a new meatless version of its chicken in 2019. Instead of immediately introducing the product to the entire country, they launched it in select stores located in the Atlanta, Georgia area.
This is an example of conducting market research to test a new product's sales effectiveness on a smaller scale before investing too many resources into it. If the meatless chicken didn't sell well in Georgia, KFC would need to modify the product before relaunching it in the market.
3) Disney tests new characters and ideas with focus groups made up of children.
The Walt Disney Company invests millions of dollars in creating a compelling story that its Animation Studio team believes in. However, during the testing phase, they prioritize assessing the character or topic's appeal to the actual target audience, which is children.
Several times a year, Disney executives hold focus groups with preschoolers and kindergartners to gather their opinions and insights on Disney characters, TV episodes, and other related topics.
Why is market research important?
Market research is important for improving customer satisfaction, reducing customer churn, and boosting business success. Conducting research can help achieve these goals. Read on to learn why market research should be considered in any business strategy –
Valuable information – It helps businesses plan and strategize by providing information and opportunities regarding the value of both existing and new products.
Customer-centric – Understanding customers and their needs is crucial for businesses. By prioritizing a customer-centric approach, marketing can aid in designing products and services that align with customers' preferences and desires.
Forecasts – Businesses can use customer needs to predict production and sales. Market research is useful for deciding the appropriate inventory levels.
Competitive advantage – Conducting market research is a crucial tool to gain an edge over competitors. By carrying out comparative studies, businesses can create effective strategies that enable them to maintain a competitive advantage.
Classification of Market Research
Primary Research
Primary market research refers to the process of creating primary data to solve a problem, either by yourself or on your behalf.
Some examples of methods to gather customer feedback are focus groups, interviews, and surveys. These methods provide key benefits such as gathering data specific to your brand and products/services, and allowing you to ensure the quality of data collected.
Secondary Research
If you use data that has already been collected by other companies or organizations, then you are conducting secondary market research.
Secondary research involves using sources for example articles, whitepapers, reports, industry statistics, and internal data that has already been collected. The main advantage is that it provides a broad view of your market, encompassing other key players and a larger data set than your primary sources.
Primary Research vs. Secondary Research
Secondary research can provide you with information on how other businesses are performing and help you understand how your research findings compare to larger sample sizes, whereas primary sources offer a more specific and detailed view of your business.
Using both primary and secondary research is recommended as they are different but not opposite to each other.
Market Research Classification
Qualitative market research – This type of market research strategy involves interviews, open-ended questions, and describing results using words instead of numbers and graphs. Qualitative research is used to gain insight into people's underlying reasons, opinions, and motivations.
Quantitative market research – This type of research involves surveys, polls, and closed-ended questions that generate numerical results and statistics. The purpose of quantitative research is to test or verify assumptions and hypotheses by measuring specific variables like opinions or behaviors and then applying the results to larger data sets.
Types of Market Research Methods
1) Interviews
Interviews enable you to have natural conversations with interviewees, whether in person or virtually, and observe their body language.
You can ask your interviewees questions about themselves to create buyer personas. These personas will describe the characteristics of your ideal customer such as age, family size, job title, budget, challenges they face at work, and more.
2) Focus Groups
Focus groups are small groups of people who are carefully chosen to try out your product, watch a demonstration, give feedback, or answer specific questions.
You can use this market research method to come up with ideas for making your product stand out from others in the marketplace. To do this, you can ask your focus group questions about your services and show them examples. By using their feedback, you can improve your services.
3) Product/Service Use Research
Researching product or service usage provides valuable information on how and why your target audience uses your product or service, including its specific features. This form of market research also helps assess the usability of your product or service for your intended customers.
4) Observation-Based Research
Observation-based research involves observing how your target audience uses your product or service. This can help identify what aspects of the user experience are effective, where users encounter difficulties, and areas for improvement in usability.
5) Buyer Persona Research
Buyer persona research helps you understand your target audience better by providing information about their challenges, reasons for wanting your product or service, expectations from your brand, and other relevant details. This can give you a more realistic view of your audience.
6) Market Segmentation Research
By conducting market segmentation research, you can classify your intended audience into distinct groups or segments based on particular traits. This enables you to identify effective methods to cater to their requirements, comprehend their challenges, expectations, and objectives, and gain other valuable insights.
7) Pricing Research
Conducting pricing research provides valuable insights about the market and helps determine a suitable price for your product or service. It includes analyzing the pricing of similar products or services, understanding your target audience's expectations and preferences, and assessing a fair price to list your offering. This information can guide you in devising an effective pricing strategy.
8) Competitive Analysis
Competitive analyses provide a valuable understanding of your market and industry competition. You can gain insights into successful trends in your industry, your target audience's product preferences, which competitors to surpass, and how to differentiate yourself.
9) Customer Satisfaction and Loyalty Research
By conducting customer satisfaction and loyalty research, you can gain insights into how to encourage existing customers to come back for repeat business, as well as what incentives might motivate them to do so. Examples include offering loyalty programs, rewards, and exceptional customer service.
10) Brand Awareness Research
Brand awareness research provides insights into how familiar your target audience is with your brand, and what they associate with your business. It can help you understand what your audience thinks your brand represents.
11) Campaign Research
To conduct campaign research, review your previous campaigns and evaluate how well they performed with your intended audience and current customers. Experiment with different approaches and examine what was effective in capturing your audience's attention and keeping them engaged. This will allow you to identify key elements that resonate with your audience and focus on them in future campaigns, improving your overall success rate.
Sources of Primary Market Research
Customer surveys – Surveys can be conducted through various methods such as phone, in-person, or online using tools like SurveyMonkey. They provide valuable insights into customers' feelings about your product or service, brand, and overall experience. You can customize the survey to be as general or as specific as you prefer.
In-depth interviews – In-depth interviews can be conducted either by phone or in person, and they allow you to ask more detailed questions. Additionally, you can ask follow-up questions to get more complete answers from the interviewee.
Focus groups – A focus group is a planned gathering of 6-8 individuals who share similar traits like age, location, or buying habits. The group will engage in a discussion led by a moderator on a predetermined topic.
Observation – This method involves observing or recording videos of how consumers naturally interact with a product or service. While it may take more time, it provides unbiased research as consumers are not under any pressure and will behave naturally.
Sources of Secondary Market Research
Secondary market research, also known as 'desk research', is useful for obtaining general information about market trends. It can help businesses analyze and predict competition.
The most popular secondary research sources are –
Government reports
Industry-specific publications
News media
Academic papers and educational materials
Literature reviews
Online articles
Case studies, etc
How Market Research Gathers Information
Some of the ways to collect information for an effective market research are-
1) Primary Information
The company collects primary information through direct data collection or by hiring a person or business for research. This information can be categorized into exploratory or specific research.
Exploratory research involves asking open-ended questions, which leads to identifying questions or issues that the company should address. On the other hand, specific research is directed toward finding solutions to previously identified issues that were uncovered through exploratory research.
2) Secondary Information
Secondary information refers to data that has already been collected by an external entity. Examples include population data from the government census, market research reports from trade associations, or studies conducted by other businesses within the same industry.
7 Steps to Do Market Research
1) Define your buyer persona
Before you dive into the world of market research, it's important to know who your target audience-segment is. Think about the age range, gender, location, job titles, income, major challenges, and other factors of your ideal customer. This will assist you craft the right products or services for them.
2) Identify a persona group to engage
Once you have a clear understanding of your buyer persona, it's time to find out where they hang out online. Are they on social media? Do they go to specific forums or blogs? This will help you determine who you need to engage with.
3) Reach out
Now it's time to start engaging with the people who fit your buyer persona. You can reach out through social media, forums, emails, or methods. Ask people about their experiences with a particular product or service, or ask them what they think could be improved upon.
4) Prepare research questions for your market research participants
Before you start engaging with people, create a list of questions that will help you better understand your target customer. Your questions should focus on the challenges they face and how your brand can address them.
5) Create a survey
Surveys are one of the best ways to get direct feedback from your target audience. Keep it short and simple, but make sure to ask the right questions. You can use survey-building tools like Survey Monkey to quickly create a survey.
6) List your primary competitors
It's important to know who your competitors are and what they are offering. Research their products, services, advertising campaigns, customer reviews, website content, and other factors to get a better understanding of their brand.
7) Summarize your findings
Once you have finished your market research, it's time to summarize the key findings. Write a report that highlights the most valuable data points and how they can be used to improve your products or services. This will help you make better decisions for your business.
Benefits of Market Research
Market research is essential for businesses of all sizes, from large corporations to startups or small local shops. Not only does it provide valuable insight into customer behaviors and needs, but it can also help you save money by enabling you to make informed decisions about how to allocate resources.
Market research helps you uncover trends and customer needs, and make more informed decisions about products, pricing, etc. This reduces the risk associated with launching a new product or entering a new market. By understanding customer preferences and their changing needs, you can make informed decisions about the products and services to offer.
It also helps you identify potential opportunities. By using market research data, you can spot emerging markets or trends that could be beneficial for your business. This helps you stay ahead of the competition so that you are well-positioned to take advantage of new opportunities.
Market Research Report Templates
1) SWOT Analysis Template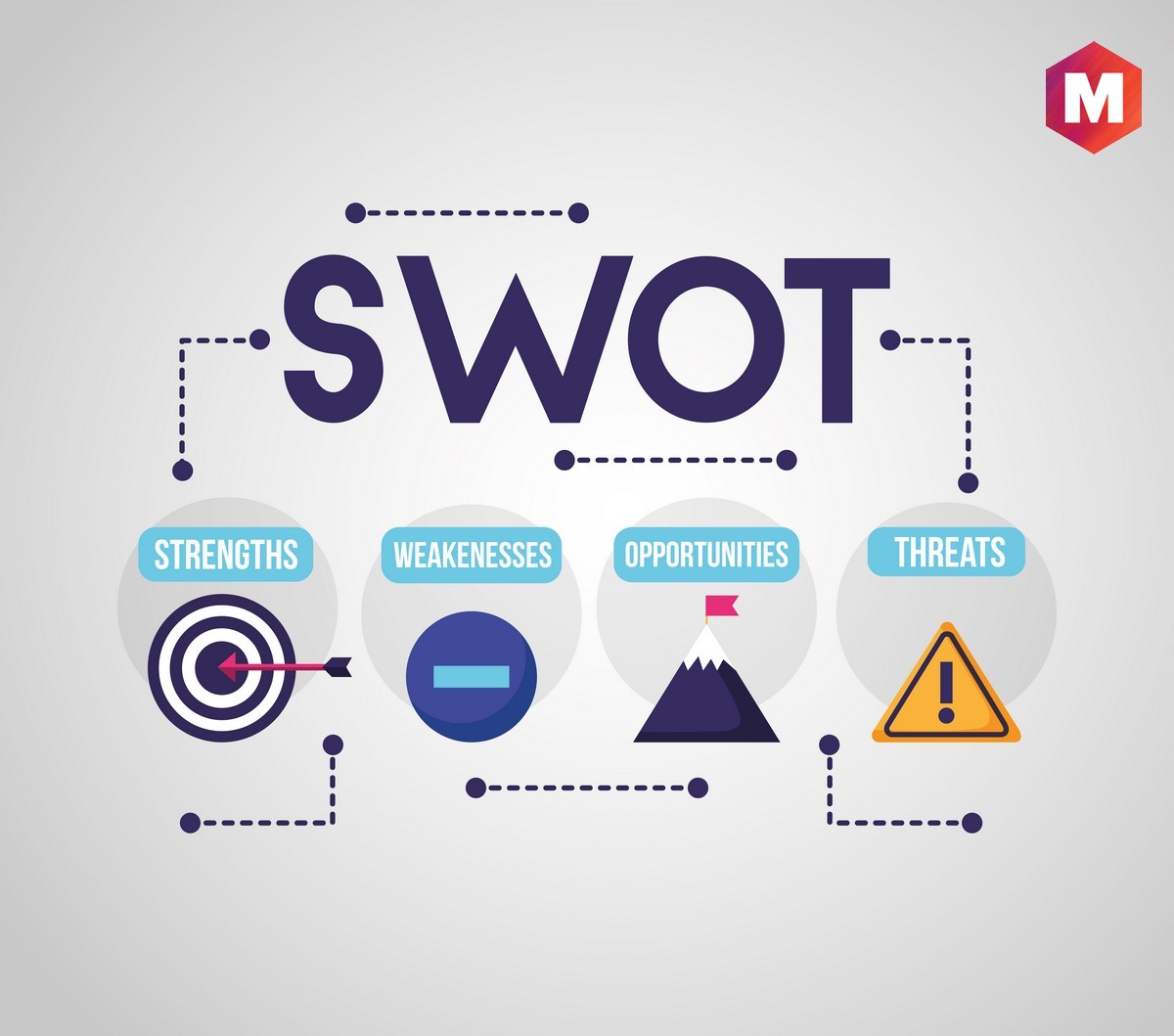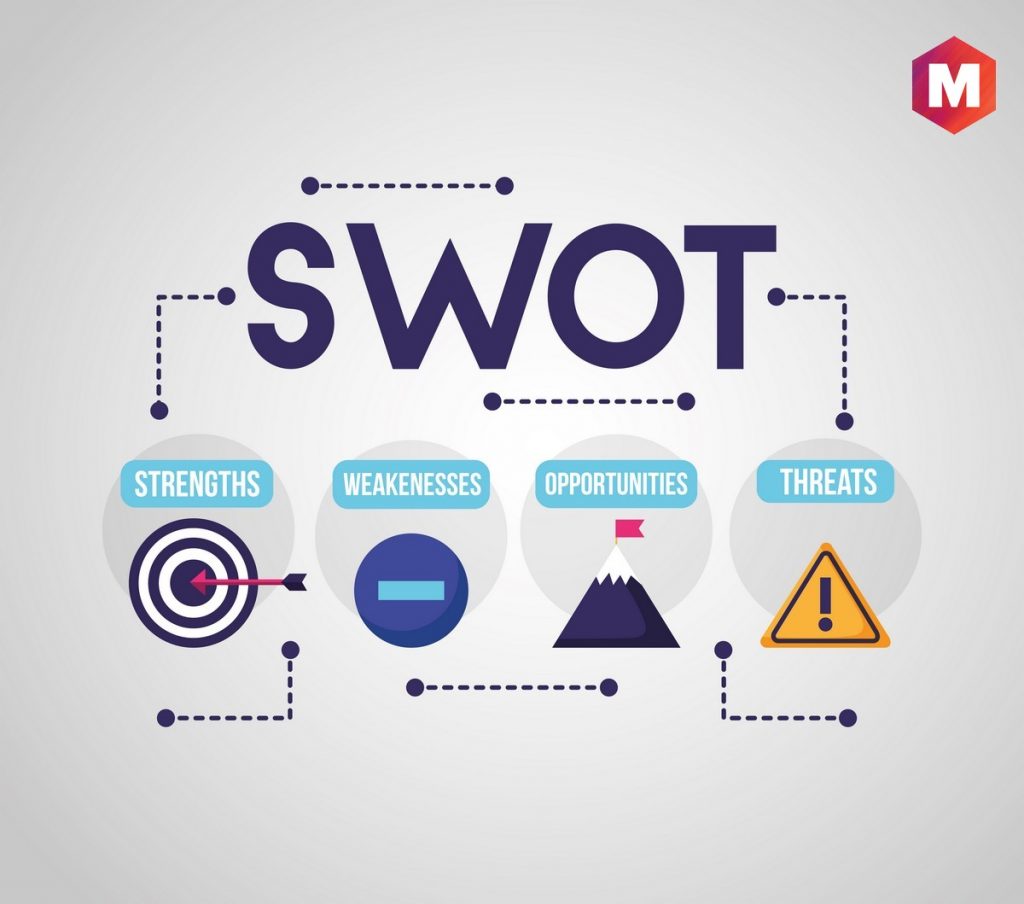 A SWOT analysis examines the strengths and weaknesses within your organization, as well as the opportunities and threats presented by the market. You can find the SWOT Analysis template here.
2) Five Forces Analysis Template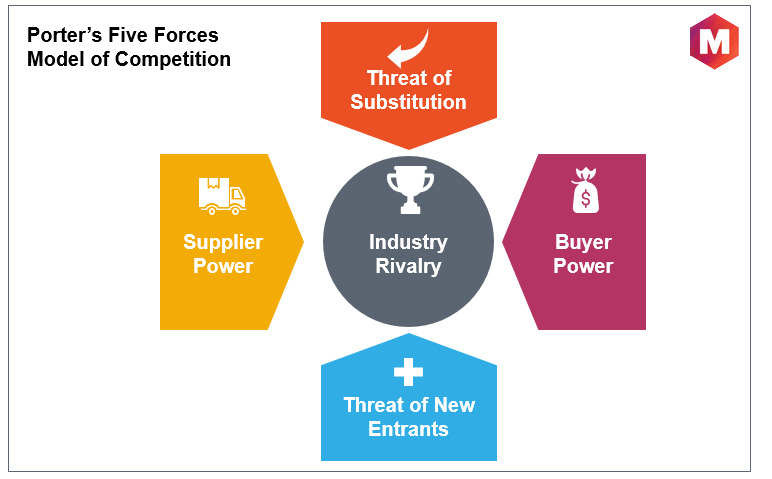 Porter's Five Forces Model is a tool to analyze an industry based on five criteria: competitive rivalry, the threat of new entrants, the threat of substitution, buyer power, and supplier power.
By assessing how high the power, threat, or rivalry is in each area, we can gain a better understanding of the industry. You can find the Five Forces Analysis template here.
Conclusion!
On a concluding note, we hope you would have understood what is market research and how it works as an invaluable tool for any business that likes to make result-oriented decisions about its products or services.
By understanding customer wants, trends, and preferences, businesses can make decisions that are based on insights. Market research also helps to identify potential areas of growth for a business and helps to pinpoint areas that need improvement.
Here is a video by Marketing91 on Market research.
FAQs
What is the definition of market research process?
Market research is the process used to gather and analyze data about a business' target market. It comprises the process of understanding customer attitudes, behaviors, needs, and preferences. The objective is to have an optimized understanding of the market and identify trends that will assist in marketing strategy.
What are the key purposes of market research?
Some of the key purposes that market research serves are-
Identifying and understanding the target market segment
Ensuring product or service development and innovation
Implementing entry and expansion strategies
Optimizing brand presence and reputation management
Does Market Research Work?
Yes! Market research helps businesses make informed decisions as by leveraging data and insights, companies can develop strategies that are based on hard facts and evidence, rather than assumptions. This leads to more effective marketing and better ROI.
What are the key market research tools?
Some of the common tools to get market research data are –
Surveys
Focus groups
Observation
In-depth interviews, etc.
Liked this post? Check out the complete series on Market research