The marketing mix is a very important concept of marketing which involves the 4 main elements i.e people, promotion, place and price.  However, the second most important factor in the marketing mix after product is the type of pricing being used. This is because the type of pricing can alter the distribution and the promotion mix as well.
When establishing a new company or even after years of existence on the market, it is a big challenge to set up the right price for your products and services. The dilemma is, if you set the price too high you risk losing customers or not attracting customers at all, and if you set it too low, you will probably have no return on your investment and very low margins.  
There are several factors which need be taken into consideration before setting up prices, and these factors are influenced by current market supply and demand, competition levels as well as other political and economic influences. During the price planning process, your main focus should lie in finding the right price point where you can maximize your sales and profits. This usually depends on your individual marketing goals and objectives.
In this article we are going to describe the 11 main types of pricing and when it would be most appropriate to use them.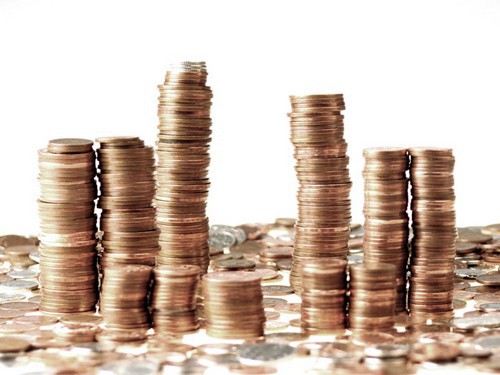 11 different types of pricing
1) Premium pricing
It is a type of pricing which involves establishing a price higher than your competitors to achieve a premium positioning. You can use this kind of pricing when your product or service presents some unique features or core advantages, or when the company has a unique competitive advantage compared to its rivals. For example, Audi and Mercedes are premium brands of cars because they are far above the rest in their product design as well as in their marketing communications.
2) Penetration pricing
It is a commonly used pricing method amongst the various types of pricing is designed to capture market share by entering the market with a low price as compared to the competition. The penetration pricing strategy is used in order to attract more customers and to make the customer switch from current brands existing in the market. The main target group is price sensitive customers. Once a market share is captured, the prices are increased by the company.
However, this is a sensitive strategy to apply as the market might be penetrated by yet another new entrant. Or the margins are so low that the company does not survive. And finally, this strategy never creates long term brand loyalty in the mind of customers. This strategy is used mainly to increase brand awareness and start with a small market share.
3) Economy pricing
This type of pricing takes a very low cost approach. Just the bare minimum to keep prices low and attract a specific segment of the market that is highly price sensitive. Examples of companies focusing on this type of pricing include Walmart, Lidl and Aldi.
4) Skimming price
Skimming is a type of pricing used by companies that have a significant competitive advantage and which can gain maximum revenue advantage before other competitors begin offering similar products or substitutes. It can be the case for innovative electronics entering the marketing before the products are copied by close competitors or Chinese manufacturers.
After being copied, the product loses its premium value and hence the price has to be dropped immediately. Thus, to get maximum margins from their products, innovative companies keep launching new variants so that customers are always in the discovery phase and paying the required premium.
5) Psychological pricing
It is a type of pricing which can be translated into a small incentive that can make a huge impact psychologically on customers. Customers are more willing to buy the necessary products at $4,99 than products costing $5. The difference in price is actually completely irrelevant. However, it makes a great difference in the mind of the customers. This strategy can frequently be seen in the supermarkets and small shops.
6) Neutral strategy
This type of pricing focuses on keeping the price at the same level for all four periods of the product lifecycl. However, with this type of strategy, there is no opportunity to make higher profits and at the same time, it doesn't allow for increasing the market share. Also, when the product declines in turnover, keeping the same price effects the margins thereby causing an early demise. This pricing is used very rarely.
7) Captive product pricing
It is a type of pricing which focuses on captive products accompanying the core products. For example, the ink for a printer is a captive product where the core product is the printer. When employing this strategy companies usually put a higher price on the captive products resulting in increased revenue margins, than on the core product.
8) Optional product pricing
It can be frequently observed in the case of airline companies. For example, the basic product of KLM Airlines is offering or providing seats in the airplane for different flights. However, once the customers start purchasing these seats, they are offered optional features along with the seats. Examples may be extra seat space, more drinks etc. Because of this optional product, there is more revenue generated from the main product. Customers are willing to spend for the optional product as well.
9) Bundling price
Ever hear of the offer of 1 + 1 free? In the supermarket, when two different products are combined together such as a razor and the lotion for shaving, and they are offered as a deal, then we get to experience the bundling type of pricing first hand. This strategy is mainly used to get rid of excess stocks.
10) Promotional pricing strategy
It is just like Bundling price. But here, the products are bundled so as to make the customer use the bundled product for the first time. This type of pricing focuses on buying one, and getting a new type of product for free. Promotional pricing can also serve as a way to move old stock as well as to increase brand awareness.
11) Geographical pricing
It involves variations of prices depending on the location where the product and service is being sold and is mostly influenced by the changes in the currencies as well as inflation. An example of geographic pricing can also be the sales of heavy machinery, which are sold after considering the transportation cost of different locations. Click here to read more on geographical pricing strategy.
Here is a video by Marketing91 on Types of pricing.
Depending on the goals and objectives of your company, and the strategies decided by your company, you can use any of the 11 types of pricing mentioned above. One can identify what strategy should be applied by analyzing the market and also the product/service lifecycle they are present in.
Liked this post? Check out these detailed articles on
Topic of Pricing
Alternatively, check out the Marketing91 Academy, which provides you access to 10+ marketing courses and 100s of Case studies.