There are various forms of Pricing policies used by manufacturers and retailers to attract customers. However, even though the policies are in place, there are conflicts which arise between manufacturers and retailers due to price cut or price wars happening in the market. This affects the customer experience. This is why MAP pricing or minimum advertised pricing is used.
What is Map pricing or Minimum advertised pricing?
Minimum Advertised Pricing (popularly known as MAP Pricing) is a price that is shown in the advertisement of a product. Though the actual selling price in his store may differ, the retailer is bound to show MAP pricing in advertisements for the products seeks to sell in his store.
Example of Minimum Advertised pricing
Let us give you an example of this! Say, you are visiting an electronics store and looking for an iPhone. On the glass entrance, there is a big banner advertising the latest iPhone 8 Plus at $799. This $799 is the Minimum Advertised Price that the retailer has to display in all his advertisements – print or online. Once you enter the store, he may choose to sell that iPhone 8 plus to you at some discount or offer price under any scheme or season or festival that's relevant at that time. But in his advertisements, you'll see the only MAP.
There are many questions you may have regarding Minimum advertised pricing.
• Why this MAP and why this compulsion on the retailer?
• Who compels the retailer to follow Minimum advertised pricing?
• Is Map Pricing legal?
• What will happen if the retailer flouts the terms of the agreement?
• And how this MAP is beneficial to the manufacturer as well as the retailer?
Let us answer all of your questions step by step
Steps of Minimum Advertised Pricing
1) The MAP (Minimum Advertised Price) is decided by the manufacturer
2) While signing a deal with the retailer(who is going to stock this manufacturer's product) the manufacturer asks the retailer to accept these pricing policies.
3) Hereinafter, all the advertisements for that particular product or product line will display MAP only. So the Retailer cannot advertise any other pricing except the MAP pricing. A company can use a retailer if he advertises prices below the MAP pricing.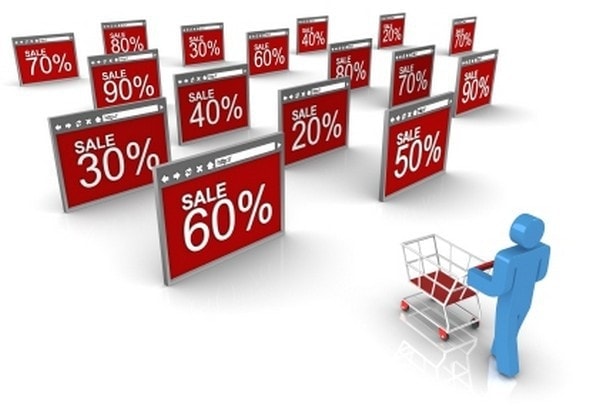 Why is Minimum advertised pricing used?
The manufacturer, who wants to put such kind of 'controls' on the advertisements of his products, does so to protect the identity and value of his brand. His products are generally state of the art, having a highly sophisticated design and technology or some unique feature that makes it really classy for the consumers.
Customers feel very special when they are buying these products and the experience; satisfaction delivered by them is also top-notch. Hence, the brand image of these products and the resulting brand value is very high, generating significant business volume.
Discount offers and other aggressive marketing deals advertised by the retailers to attract customers may result in perception about that brand being 'cheap' in the consumers' mind. They may start feeling insecure about the brand and start doubt its quality when frequent price cuts start being advertised.
This harms the brand identity and brand value. To prevent this, the manufacturer wants to control the price at which his product is going to be advertised. Hence, they use this concept.
Continuing our example of Apple; we will see how this entire methodology works. You go to Walmart or any other electronics store, the iPhone 8 Plus will be advertised at $799 only. This is done by Apple Inc. primarily to protect its brand value and to prevent the giants like Walmart from giving really deep discounts on such precious products.
Another reason for doing so is to avoid an undue practice of price cutting by the resellers and retailers. MAP prices encourage them to align with the pricing policies and objectives of the manufacturer.
But, what is in for the retailers? The retailers will gain a handsome wholesale discount as well as cash incentives for following the Minimum Advertised Pricing policies. They can also prove their loyalty and trustworthiness towards the manufacturer and become entitled to further attractive schemes announced by him.
Now, you would ask whether this is legal. Does this not lead to unfair business practices?
The answer is no, it is not illegal to enter into MAP Agreements with the retailers. This is because it applies to the price that is going to be 'advertised' by the seller and not his actual selling price for that product. Hence, it rules out any potential allegations of price fixing.
This practice has become popular across the globe and has been gaining momentum ever since its inception. In fact, Apple is a quintessential example of how Minimum Advertised Pricing policy can be used as an effective strategy to retain the brand value.
In case of breach of this Minimum advertised pricing agreement, the reseller definitely faces some penal actions by the manufacturer. Generally, a reseller-manufacturer relationship takes time to build and rests firmly on mutual trust. The reseller has accepted the MAP policy only after understanding its implications clearly. Hence, the incidents of infraction are minimal.
However, in case if any such incident occurs where the reseller has violated the terms of MAP Agreement, then the manufacturer may stop selling to that reseller. That reseller may also have to face legal consequences. In the long run, following MAP policy proves beneficial for the retailer also as it secures him from an ugly price war and he can compete against his rivals creatively in areas like personalized service, enhanced shopping experience etc.
Difference between MAP and MSRP
MAP is the minimum advertised price ("MAP") which is set by the manufacturer, and it talks about the lowest price at which retailers are supposed to sell the product. It can also be understood as the base price upon which businesses let their resellers to advertise or sell any of their products.
On the other hand, MSRP is the manufacturer's suggested retail price that talks about the actual price suggested by the manufacturer to the retailers for selling their products. It is also understood as the price at which retailers make a purchase of a product from the sellers.
Both of these are two different pricing policies, and the main difference between MAP and MSRP relies on the implications of these policies.
If you are a retailer, MAP tells you about the base price at which you should sell the product, while MSRP will suggest you the price your manufacturer recommends for selling the product.
Making a proper balance between MSRP and MAP is important for profit-driven selling policies. So, after purchasing a product from a manufacturer at MSRP, retailers are supposed to decide a base price i.e. MAP at which they ought to sell the product.
Advantages of Minimum Advertising Price or Pricing
Protects the Brand identity and Brand experience
Keeps customer perception about the brand consistent and in line with brand values
Keeps retailer in control and keeps power in the hands of the manufacturer
Helps in avoiding channel conflicts arising due to pricing
Helps in-store push for the product because in-store price can be different then MAP pricing
Customers don't feel cheated because market prices are always in line with MAP pricing. This is very important in the age of E-commerce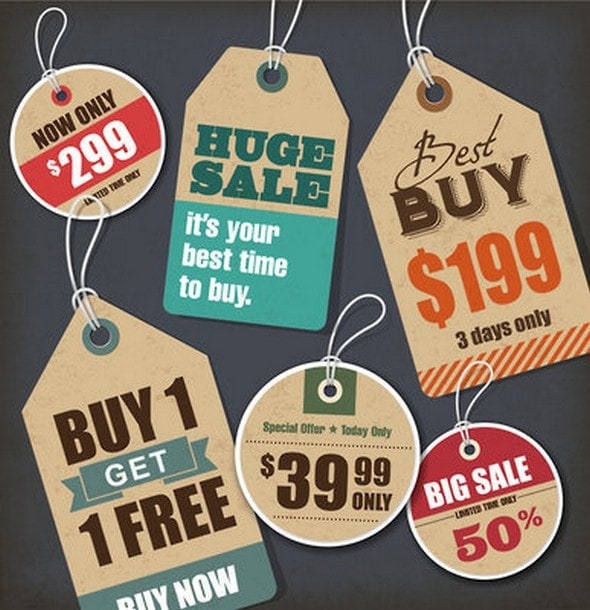 In nutshell, we can say that Minimum Advertised Pricing (MAP) policy is a vital, mutually beneficial safety net for any business, be it small or large, to fend off any unwarranted price war that can erode the brand value as well as lead to a serious negative dip in the profit margins. Many businesses around the world are using it as an essential tool to build the confidence of consumers, to create and maintain their premium brands and profitability.
Liked this post? Check out the complete series on Pricing