Earned media is any media material related to you or your brand or business that you haven't paid for or made yourself. Generally, this sort of media is distributed by an outsider or third party but there are ways advertisers, marketers, or brands can position themselves for earned media branding.
In simple words, it is the coverage or advancement of a business through natural means or organic methods. It's an exceptionally result-driven type of content marketing and is additionally the hardest media type to optimize a brand presence in front of the target audience. In this post, we will discuss why earned media is important, and how you can go about earning it for your business!
What is Earned Media?
Earned media is defined as "free media" or " free publicity" that is associated with any unpaid exposure that a company or brand receives through the news media, traditional media, word-of-mouth, technically earned media, or other channels. Earned media is one of the most effective and least expensive forms of marketing, and can be extremely valuable for brands.
It is a free media channel but for this to be effective, brands or businesses should draw in interests of media brands, influencers, or their fans, as they hold the way to getting to their audiences, discussing your brand, doing brand mentions, and distributing your substance. In this digital world, effective organic media coverage is done through a content marketing strategy, digital marketing strategy, social media marketing, etc as the positive earned media coverage.
Understanding Earned Media
There are three types of media: paid, owned, and earned media.
When it comes to paid and owned media, paid media is anything you paid for, like a sponsored post in a magazine, a social media advertisement, ads on display ad networks, or a paid influencer post. Print advertising, TV advertising media types, etc are common examples of paid media content.
While owned media is content that you've created or the distribution channels that are in your control. For instance, owned media channels can be a blog post on your site, a social media post from your social media accounts, or an email newsletter pamphlet.
Now the third one is earned media which stands out from these two since it's media that you don't and have no control over. Some of the instances of earned media incorporate Social Media mentions when somebody visits your shop, an unsolicited Yelp review or even a reshare of your article.
Hence, this is how the earned, owned, and paid media outlets are different from each other. Certain individuals also add social media or shared media as the fourth type of media to isolate the social media channels.
Why earned media is important for brands?
Earned media is important for brands because it is a way to build trust and credibility with potential customers.
When consumers see that a company has been featured in the news or on social media, they are more likely to believe that it is a reputable brand. Earned media can also be extremely effective in driving sales and leads, as it exposes potential customers to your product or service.
Earned media is one of the most cost-effective forms of marketing available – and it can be extremely powerful. A study by Nielson found that earned media has up to nine times more impact than paid advertising.
Furthermore, 68% of consumers say they trust earned media, such as online reviews and recommendations from friends, more than any other type of marketing.
How effective is Earned Media?
Earned media is often more effective than paid or owned media, as it comes across as more credible to potential customers.
Paid media, such as advertising, can be perceived as biased, while earned media is seen as more trustworthy. Additionally, earned media typically reaches a larger audience than paid or owned media, making it more cost-effective.
Earned media can be extremely effective for brands, as it is one of the most credible forms of marketing. When a company or product is featured in the news, on social media, or other channels, it lends it an air of credibility and trustworthiness.
In a world where consumers are bombarded with advertising messages, earned media can help your brand stand out from the rest.
Earned Media Examples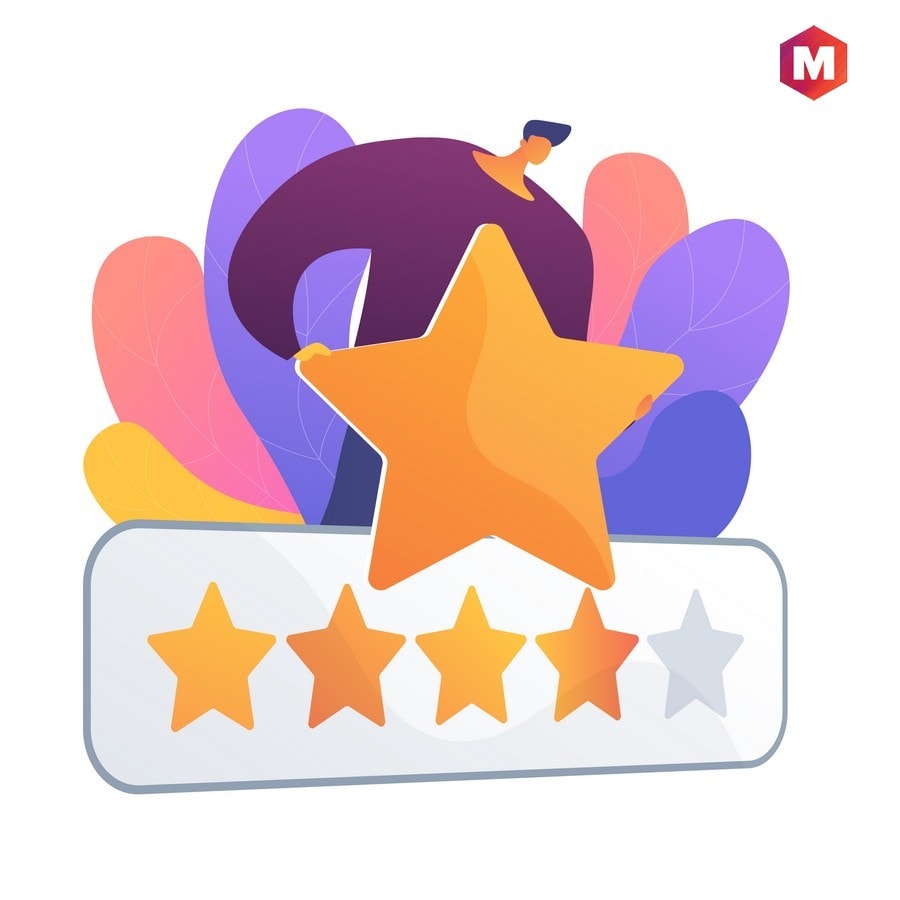 Earned media can come in many forms, including review sites, media coverage, social media shoutouts, search engine results, TV news segments, newspaper articles, tweets, and more. Below are a few examples of earned media:
1. Review sites
If you have a product or service that is being reviewed on a website or blog, this is considered earned media. This type of exposure can be extremely valuable for brands, as it provides potential customers with an unbiased opinion of your product or service.
c. Getting earned media review sites covers the input you get from places like Yelp, Google My Business, TripAdvisor, etc Fair and positive reviews help in organically promoting a brand.
2. Media coverage
If you are featured in the news or a magazine article, this is also considered earned media. This type of exposure can be very beneficial for brands.
It can help to promote a brand organically through traditional media as well as digital media channels.
3. Social media shoutouts
When influencers or customers mention your brand on social media channels. There are a couple of ways that it can help a brand. Your user might have had such an astounding experience with you that they would love to share about it on their social media platforms. Or then again your item or service filled the needs of a purchaser who wants to prescribe it to other people. Or then again you posted something so amazing and relevant on social media and it just must be reshared to other people.
Brands cannot control what individuals post on their social media platforms however they can impact them. How your brand acts, how great your item is and the way in which fascinating your substance is are everything that you have some control over that might late let you enjoy a shoutout in the social media posts of your users.
4. Search engines results
It occurs when your brand appears in the top results for relevant keywords. Each time you make content for your site, web crawlers observe your content. Assuming a search query coordinates with your content, you could appear top on SERPs.
SEO earned media strategies let you optimize your brand presence organically to get a better position on the web. It revolves around keyword research, and many other on-site and off-site tactics to optimize the online presence of your brand, product, or service in an organic fashion
5. TV News Segment
It is one of the traditional media outlets that are used as earned media. In the event that your business has done something big in its industry, it can in any case hope to see earned media as a 90-second news spot in a local TV news segment. This is probably the most traditional earned media type that actually takes place today as well.
Another instance of this can be a business that moves its office to another city and gives interviews to local news channels about some of the new job opportunities in the company.
6. Newspaper Article
Print, as well as online newspapers, share the news that effect individuals at both local and national levels.
Thus, very much like a story on a TV news segment, brands can let local newspaper articles tell about key news, developments, and job opportunities.
Here is a video by Marketing91 Earned Media
Tips for a successful Earned Media Strategy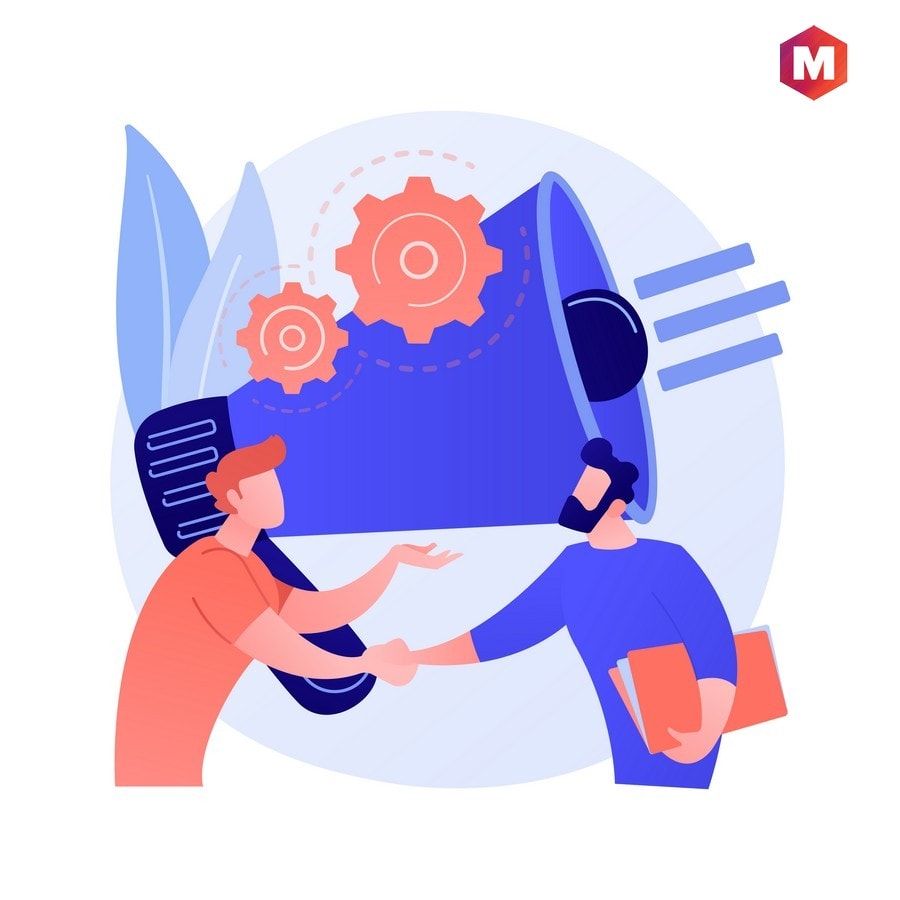 There are a few key things to keep in mind if you want to create a successful earned media strategy:
1. Create & maintain media relationships
Create a list of target publications or influencers that you would like to get coverage from.
Reach out to these publications or influencers and offer them an exclusive story, discount, or other incentives to write about your brand.
2. Create interesting & engaging content
First, focus on creating great content that is worth sharing. This could include blog posts, infographics, videos, or anything else that is interesting and informative.
Make sure your product or service is high quality and newsworthy – this will make it more likely that people will want to write about or mention it.
3. Utilize all your distribution channels
Make sure you are active on social media and other online channels. This will help you reach a wider audience and get more people talking about your brand.
Monitor your online presence and track any mentions of your brand using Google Alerts or another monitoring tool.
4. Establish & demonstrate expertise
Your brand presence, product, service, and communications should show and establish your expertise and USP.
Track & measure your results so you can see what is working and what isn't. Use Google Analytics or another analytics platform to track metrics such as website traffic,
5. Be amazing to your customers
Respond quickly and positively to any negative reviews or press coverage – this will help to improve your brand's reputation.
Earned media can be an extremely valuable asset for brands – but it takes time and effort to earn it. By following the tips above, you can create a successful earned media strategy for your business.
Here is a video by Marketing91 on Earned Media.
How to track & measure earned media
It's important to track and measure your earned media activity in order to gauge its effectiveness. There are a few different ways to do this:
Use Google Analytics or another analytics tool to track website traffic from sources such as press mentions or review sites.
Use a social media monitoring tool like Hootsuite Insights or Sprout Social to track how often your brand is mentioned on social media, and what the sentiment is around these mentions.
Set up Google Alerts for your brand name – this will notify you whenever your brand is mentioned online, so you can keep track of all the coverage.
Earned media is a valuable form of marketing – but it's important to track and measure it in order to make sure it's effective. By using the tools and tips above, you can easily do this.
How do you "earn" earned media?
There's no one-size-fits-all answer to this question – every brand is different and will need to find its own unique way to earn earned media. However, there are a few general things that all brands can do to increase their chances of getting covered:
Engaging your fans and brand advocates to strengthen your relationship with the people who are talking about your brand
Participating in industry trade shows can be quite useful, as more than 80% use live events in their content marketing strategy
Cultivating influencer marketing strategy by building relationships with industry leaders who have connections with your target audiences
Benefits of Earned Media
It is free
It raises awareness
It is more credible
It creates a loyal customer base
Conclusion!
In the end, it is clear that earned media is one of those kinds of media that all advertisers and marketers crave however don't necessarily in all cases receive. That is on the grounds that it demands effective brand presence, plus the techniques that you use don't ensure a positive outcome, but just increment your possibilities of getting favorable outcomes.
However, it is essential to effort for this in light of the fact that earned media is the absolute compelling and conversion-driven media around. When it comes to choosing between paired, earned, and owned media, every single brand needs to have more earned media for a sustainably optimized presence.
By following the tips above, you can start to earn earned media for your brand. Earned media is a valuable form of marketing that can help you stand out from the rest – so it's worth putting in the effort to earn it!
Now, on the concluding note, how effective do you consider earned media channels for optimizing the presence, leads, and sales of a brand? Share your opinion with us in the comments below.
Liked this post? Check out the complete series on Marketing