When you market your product/service by comparing it with another brand's, then this is comparative advertising. Undoubtedly, in certain circumstances, it can be a great way to fetch attention, but there are many risks associated with it.
Mac v/s PC, Pepsi v/s Coke – we have been hearing about these for years. These are examples of comparative advertising.
Under this Advertising strategy, you compare your product with your competitors to show why you are a better option over them. When used in the right sense, comparative advertising can be extremely advantageous for both participants. It brings a positive spark of competition, which increases their efficiency.
You can do directly as well as indirect comparison under comparative advertising though it shouldn't be negative.
FTC (Federal Trade Commission) directs issues identified with comparative advertising. It calls this comparative strategy "advantageous" to businesses, advertisers, consumers, and broadcasters. According to FTC,
"Comparative advertising, when truthful and non-deceptive, is a source of important information to consumers and assists them in making rational purchase decisions. Comparative advertising encourages product improvement and innovation and can lead to lower prices in the marketplace."
In this post, we will dive deep into the world of comparative advertising and understand its key features, pros, cons, tips, and examples. So, without any more ado, let us start unraveling its world-
What is Comparative Advertising?
Comparative Advertising is an advertising procedure that promotes your gods or services by comparing it with your competitor's goods or services. The objective of this form of advertising is to show why you will be a better option compared to your rival.
The comparative advertising practices came were supported by the Federal Trade Commission (FTC) in the year 1972. Their objective was to increment educational and informative advertising practices so that consumers can make more informed decisions.
FTC thought this would start positive competition in the market for optimizing lead generations and sales. This way of comparing products and services can relate or separate you or your brand from the competition. As opposed to prevailing sentiment, the message you send via comparative advertising doesn't need to be negative either. For instance, the Bing it On Challenge painted Bing and Google as two of the top-notch search engines. The objective of Bing was to show why they could be a better decision. As indicated by their study, it worked.
Let us understand this with another example of "I'm a Mac, and I'm a PC" ads.
At the time when Apple was encountering low sales, they started their "Get a Mac" ad campaigns. Just in the time-span of 30days, Apple saw an expansion of 200,000 Macs sold, and by July of 2006, Apple reported it had sold 1.3 million Macs. By the end of September 2006, Apple reported an expansion of 39% in sales from the earlier year.
Comparative advertising empowers a brand to stick in your prospects' minds and stay longer there. Now, the question that might be striking you here is whether it is legal, let's understand that –
Is Comparative Advertising legal?
Yes, it is legal; otherwise, highly popular brands weren't doing this. But many brands have been sued due to comparative advertising. So you will have to be cautious while promoting your product by comparing it with your competitors'.
To carry out comparative legal advertising, make sure you have enough sources to prove what you claim. It shouldn't be negative – misleading or deceptive. Though every region has its trade laws, hence you should go through that before you want to do this.
In short, if you are doing the right thing through your comparative advertising, you are safe. You must not make a false claim rather have enough proof to back what you say.
So, now you know it's legal. Let us emphasize more on its importance –
Why do Comparative Advertising?
Comparative advertising can prove a boon to numerous businesses, whereas it can be disastrous for many. It depends upon how you pursue it.
Through comparative advertising, you can drive massive traffic to your business. If your product is excellent and can beat your competitor on all grounds, then comparative advertising can lead your brand to sky-heights.
To understand the efficiency of comparative advertising considers a situation. You want to buy a laptop but highly confused between two brands. Now, if you get across a comparative advertising campaign, you will choose the brand that has won that comparison. You got an easy way to pick the best from your picks.
Customers don't want to get perplexed and comparative advertising, which is backed by enough proof, helps them pick the best. When comparative advertising is supported with proper SEO techniques, it can do wonders for brands.
There are specific positives as well as negatives associated with comparative advertising, let's look at them –
Pros and Cons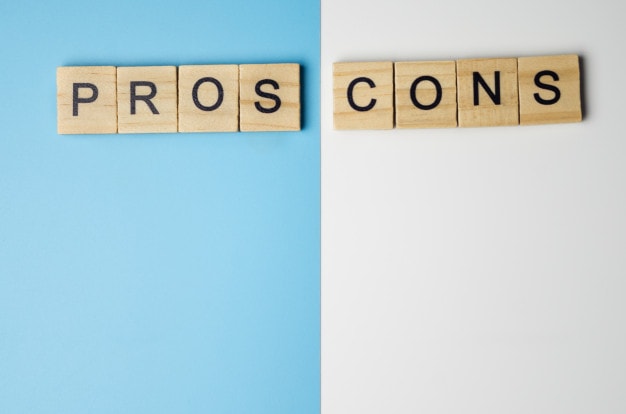 Here are a few pros of comparative advertising

1. Better brand image

Through comparative advertising, you can stand out from other brands very easily. You can establish your brand's image in the market through this in an effective manner. You can use the flaws of your competitor's product to your benefit. Make sure you can convey the message well.
2. Attention through awareness

Comparative advertising is something that attracts a lot of attention as everyone wants to make a better decision. If you are new to the industry and comparing yourself with a bigger brand, it can fetch a lot of attention towards you. Make sure you have enough information to back what you claim.
3. More customers

The end goal of any marketing campaign is to generate sales. Conversion is what every marketer aims at. Through proper comparative advertising, you can increase your customer base. Best of all – you can fetch your competitor's customers towards you, especially those who are already frustrated.
Here are some cons of comparative advertising

1. It can degrade the image

Yes, it can do the exact opposite of what we saw as its advantage. In case if the ad is not received by the audience correctly, it can hamper your brand's image. If you are doing bad comparative advertising, it can lead to negative impacts on your sales and make you look desperate for attention.
2. Legal issues

This is among the most significant risks associated with comparative advertising. If you end up making false claims in greed, you might get yourself into legal troubles.
3. Lose customer base

You may lose your customers through comparative advertising. If you are doing things in a negative/wrong manner, it can pursue your customers to look for better alternatives.
So, these were the pros and cons associated with comparative advertising. Let us understand how you can do it the right way to get maximum benefits –
Tips for Comparative Advertising

Follow these tips to do comparative advertising the right way and get the most out of it –
Do it the right way. First and the most useful tip –never make a false claim in greed. Compare your products on those grounds which you can prove.
Pick the product that matters to your customer. Customers don't want to see a comparison of everything; instead, they are concerned about a few, compare them.
If the market has a negative conception about your brand, then doing comparative advertising can be extremely helpful for you. Clear all those negative impressions and get positives from it.
Never make it too serious – customers will be more influenced if it will be done in a fun way. A majority of people don't like a bully; you better avoid that. But you should be objective with what you are doing. Humor is good, but losing the base is never a good idea.
Don't overdo with it. You will look like a desperate brand seeking attention, and that's never helpful.
Examples of Successful Comparative Advertising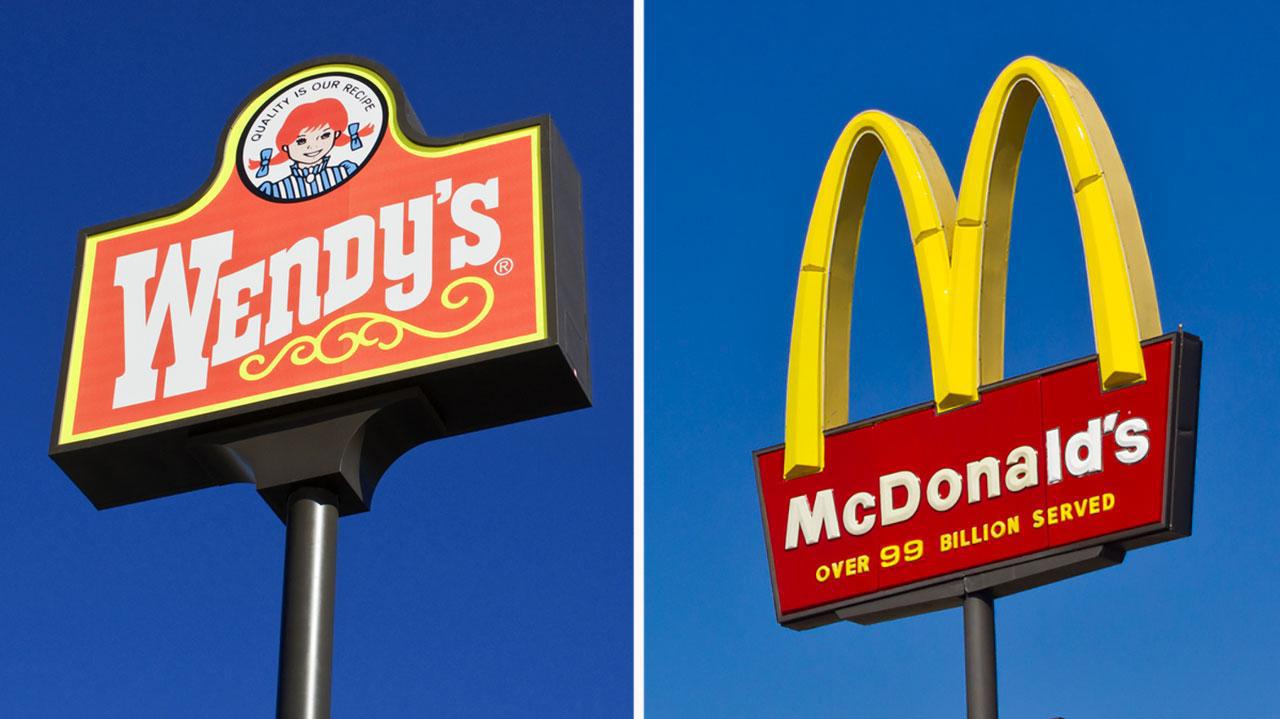 1. Mac Vs. PC
This is one of the most common examples of comparative advertising. Apple once advertised its Mac PCs by running different comparative TV advertisements that embodied the Mac and the PC in amusingly various manners—the Mac being laid-back and fashionable and the PC being unfashionable and conventional.
In one of their ads, the PC was having a virus while Macs were safe. While dealing with the virus, PC sniffles clean out his nose, and in the long run, drops while Mac, which was depicted by Justin Long, stays calm, quiet, and composed.
Along with telling audiences that Macs are impenetrable to viruses, the advertisement shrewdly proposes that utilizing a Mac is the simplest way to be cooler and smarter.
2. Miller Lite v/s Bud light
In the second place, we have a TV advertisement channelized by Miller Lite because of a questionable Bud Light advertisement. After the few weeks of its controversial ad, Bud Light stood out as truly newsworthy with the case that their beer is more beneficial than others (e.g., Miller) because of the absence of corn syrup.
Bud Light's opponents didn't warmly embrace this as they took it as defamation, and then Miller came out to such an extreme as to spoof their Bud Light's scandalous ad.
The 30-second video ad of Miller Lite was made on the set of a Bud Light ad, where when the director called "Cut!" actors took a break from their ad character, and opted to take their beers. Instead of choosing Bud Light, they chose Miller, and the message was visible.
3. Wendy's versus McDonald's
At the third spot comes a social media ad campaign that adeptly used comparative advertising to do its branding. In the wake of Marvel Studios' Avengers: Infinity War, Twitter was overwhelmed by different memes identified with the film's ending.
Known for their cheerful and flighty online branding, the social team of Wendy's came up with an interesting tweet.
Their bound to-become a web sensation tweet shows the McDonald's Big Mac transforming into dust. Even though that picture would've been entertaining all by itself, the caption- "[That feeling when] your beef's still frozen."
was more potent in enabling it to reach over the top. Wendy's has fabricated its brand around the utilization of fresh and never frozen beef. With this tweet, they decided to convey their branding message by comparing it with McDonald's.
4. BMW versus Mercedes
Here comes another example of a comparative ad on Twitter. At one of the Halloween times, BMW got a massive number of re-tweets and likes when they made jokes about their competitor Mercedes-Benz. Their tweet included a picture of a Mercedes-Benz sports car wearing a BMW costume.
The tagline here was is that the BMW is a hero to the Mercedes. It was depicting that each of the Mercedes would prefer to be a BMW similarly that each child in New York City would like to be a Spider-Man.
BMW social team made it light-hearted and fun-full while still advocating that BMW is better. As per stats, around 55% of buyers like remembering funny ads, and such tweets for sure appreciate the long-lasting impacts.
5. Samsung versus Apple
Samsung came up with an ad filled with hilarious digs at crazy iPhone lovers for its Samsung Galaxy II smartphones.
By targeting people who waited in a ridiculously long queue for the introduction of the new iPhone, the ad showed that the Apple clients are overwhelmed to meet individuals on the road who are utilizing an alternate phone: a Samsung.
They all wondered about the size of the Galaxy II screen and fantasized about the accommodation of 4G speed. The Apple followers started to understand that alternative gadgets have bounty to offer also.
The 60-second related advertising video closes with an underlying however fantastic message: "The next big thing is already here."
Final Thoughts about Comparative Advertising!
So, these were a few examples of great comparative advertising which were carried out legally and in a positive manner. You can also take advantage of this excellent marketing technique, but make sure your intentions are clear, and you do things the right way.
If comparative advertising campaigns are adeptly used by the right combination of humor and skill, it will, for sure, be able to create a long-lasting impression on your target audiences, which will ultimately optimize your reach, lead generations, conversions, and sales.
What are your thoughts about the use of comparative advertising practices in contemporary scenarios? Feel free to share your views with us in the comment section below.
Liked this post? Check out the complete series on Advertising