Coca-Cola being an American corporation, manufacturer, marketer, and retailer of non-alcoholic beverage concentrates and syrups, offers more than 350 brands in over 200 countries, along with the flagship Coca-Cola beverage. In this post, we will dive deep into the world of Coca-Cola Advertising through some of its popular advertisements and taglines to understand how they have optimized their reach, exposure, and sales around the world.
Introduction to Coca-Cola Advertising
Coca-Cola rules the world of non-alcoholic beverages. It is one of the brands (if not solely the one) known for non-alcoholic drinks, that have managed to stay since its inception in the late 1880s.
A wide range of products, including Coke, Diet Coke, Sprite, Fanta, Powerade, and Dasani, are produced and supplied solely by Coca-Cola. Are you still wondering what the secret behind it is? Well, you must be aware of brands like Apple.
It is the same way Coca-Cola has managed to rule. The secret is effective marketing strategies and advertisements. In this article, the company's advertisements and marketing strategies will be highlighted.
Types of Media used in Advertising of Coca-Cola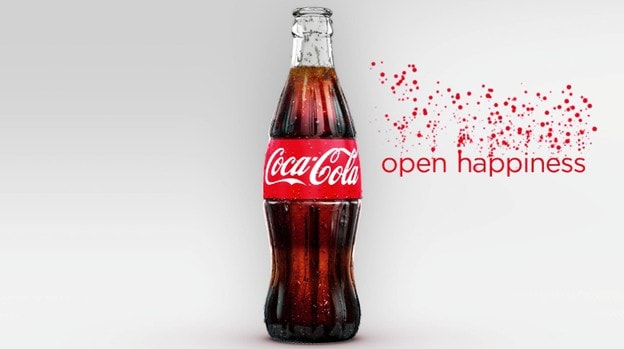 Two different types of media are used in Coca-Cola Advertising, and they are- published media and visual/aural media. Let us go through both of them one by one to know different media types that empowered Coca-Cola brand to reach where it is-
Advertising media types-
Newspapers
Magazines
Internet
Visual and aural media types
Television
Cinema
Radio
Posters
Billboards
11 Most Popular Coca Cola Advertisements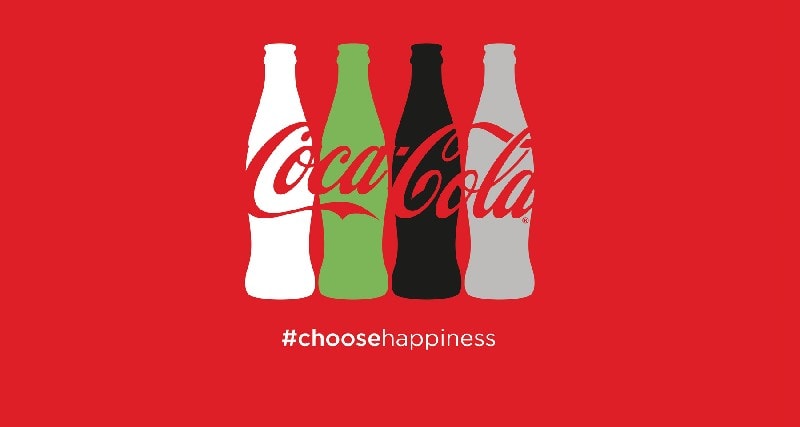 1. Its baby step towards creating a buzz
When in 1888, Asa Candler took over Coca-Cola; it was a soda fountain drink and would hardly cost five cents. The average sale was limited to nine glasses per day. Candler did that he gave away free coupons to the more or less regular consumers and free barrels filled with Coke to stores which were reluctant to stock this drink.
Now when customers with free coupons crowded the stores, the store owners returned to the hub as paying customers. What a brilliant strategy for increasing the sell? It is considered as its baby step towards setting a bar.
2. With "Hilltop", it made the whole world sing!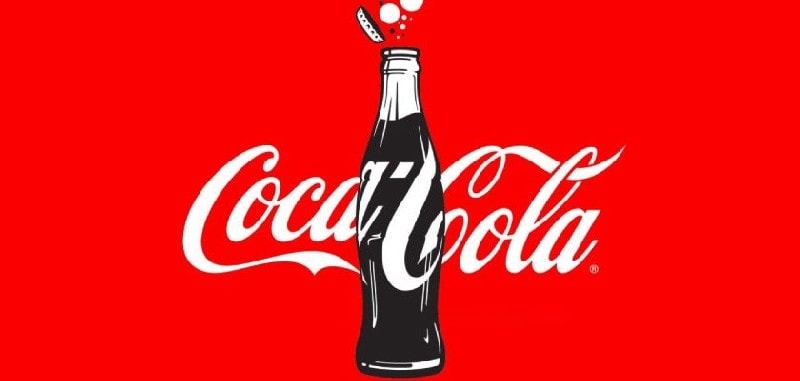 Also known as the most iconic ad, this 1971 ad featured a diverse group of people, from different ethnicities, gathering on a hilltop and singing together "I would like to buy the world a coke." This particular ad symbolized tolerance and unity and brought the people of the world together.
The Pepsi ad featuring Kendal Jenner is supposedly inspired from Hilltop. Some people often refer to it as the introduction to pop culture in the consumer world. In 2015, it was featured in the Mad Men Finale in its closing moments.
This particular ad embraced and promoted progressive social values, and honestly, a good song is very contagious. You could not help but join your neighbours while they hum the lyrics of this song. Hence, the success of this ad campaign marked the onset of Coca-Cola's advertising tradition.
3. The "Hilltop" Reimagined brought back the lost spark.
Google collaborated with Coca-Cola to reimagine Hilltop for the generation of smartphone users in 2012. The "buy the world a Coke" was transformed into situational reality as people could buy a Coke for anyone living in any part of the world through a mobile app. Specially built vending machines were available which had interactive advertising screens on them.
Users were required to record a message and send it with Coke's can to the recipients at the vending machines. These recipients could also thank the users by further replying with a text message or a video.
It was a massive success since original Hilltops created a buzz among people of that particular era. The millennials, on the other hand, had very little knowledge of it and they got to live the nostalgia that their parents always spoke and sang of.
Again, it preached progressive social values to people of the global village.
4. Association with the festivities
"Holidays are coming" was an ad campaign that was run in 1995. Since then, it has been officially heralded as the Christmas song by many consumers. It featured sleigh bells, snow-covered woods, atmospheric music, excited children, and a brightly lit truck. Coca-Cola had always celebrated the festivities since the 1930s, but this particular ad marked its direct connection with Christmas.
This specific ad runs till today, and in 2018, it mainly focused on Coke Zero to approach its target consumers (the young population) and also to promote laws around sugar content.
5. The Coke Universe for kids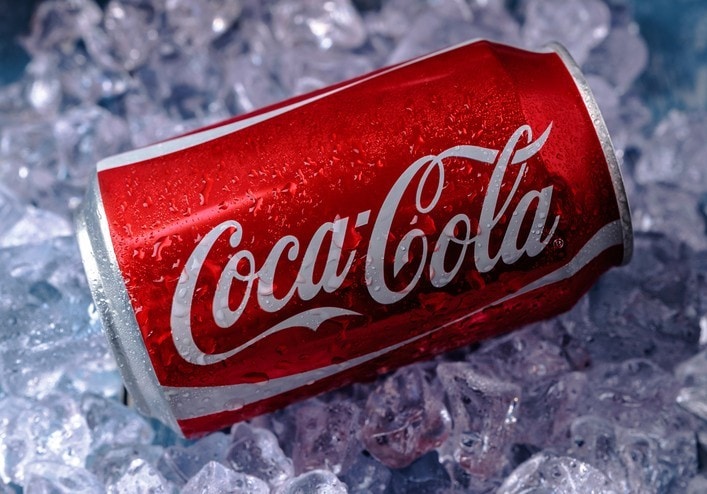 In 2016, Coca-Cola decided to wave off its traditional advertising style when it came up with "Coke Factory". It was produced by an Amsterdam Creative Networking Agency, Weiden+Kennedy.
This particular ad featured an animated movie, imagining the inner workings of a vending machine right after a coin is inserted. It featured whimsical creatures whose combined efforts contributed to making a perfect bottle of Coke.
At this point, Coca-Cola had kids and young teenagers as its consumers and, hence, the target audience.
6. 'History of Celebration' (of sports)
In 2010, Coca-Cola celebrated the iconic 1990 World Cup goal of the retired Cameroonian Footballing legend Roger Milla. Milla's dance to that particular track went on to inspire other footballers around the world.
That year's World Cup track 'Waving Flag' had footage of footballers across the globe and their excitement after scoring a goal for their national team. It conveyed a message of unity and brotherhood. This ad's closing line was "Coca-Cola: Open Happiness".
7. Vending Machine was transformed into a Happiness Machine.
Coca-Cola's "Happiness Machines" were spread across the globe. It required the consumers to interact with the machines in a not-so-formal way to get a free Coke. In Singapore, people were expected to hug the vending machines. In Korea, people had to dance to K-Pop. In London, people had to complete a series of James Bond-inspired challenges.
In Stockholm (Sweden), people had to sing Christmas carols to get a free Coke. The reactions of the excited and happy consumers were recorded and released as a series across various platforms.
This initiative won the Top Honours at the 2010 CLIO Awards, and the videos earned millions of views. Coca-Cola came to be known as the brand that spreads joy as it provided relief from boredom.
8. Coca-Cola knows your name!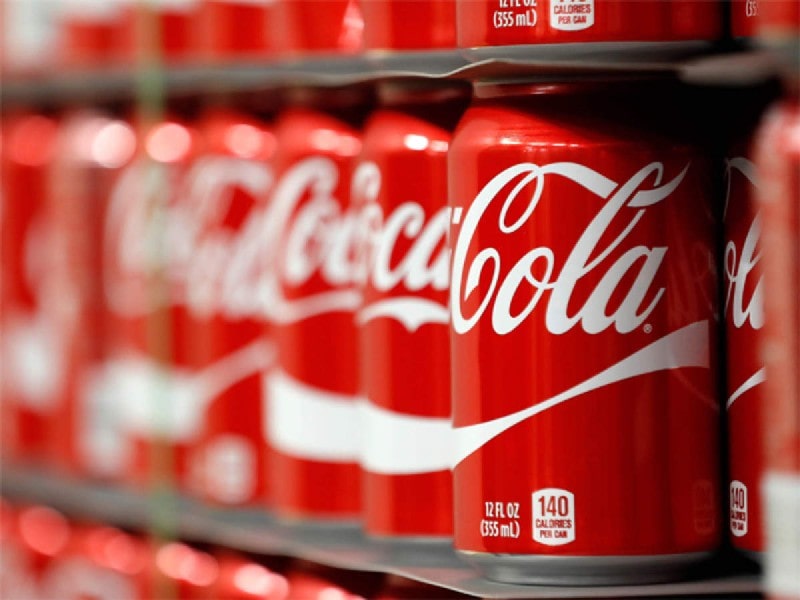 In 2011, the "Share a Coke" campaign focused on bottles of Coke with common names (Bobby, John) printed on their labels. The consumers were required to share the bottle of Coke with a friend of that name.
Numerous consumers snapped pictures with bottles that had their names. It promoted and capitalized self-expression and sharing. It had initially started Australia and later spread to 70 other countries. It was a massive hit.
The company experienced its first sales growth in over a decade.
9. It made music from the aggression and independence of a generation.
In 2012, Grammy-winning producer Mark Ronson and singer Katy B produced "Anywhere In The World", the anthem for Coca-Cola's "Move To The Beat" Campaign. Sounds of 5 young athletes' training were sampled into every beat and chord. It featured teenage athletes and their love for sports. A "making-of" video series was also released.
It earned more than 25 million views—this campaign resonated with the millennials who chose their pathway.
The content came as a rallying cry of three millennials who wanted to live a different life.
10. The Polar Bowl
In 2012, this ad campaign featured two polar bears watching football and participating in their version of the game. Its reach was not limited to television screens and was extended to online platforms.
The audience could visit www.CokePolarBowl.com to watch the polar bears react and interact with the game in real-time. These bears even responded to audience tweets. Weiden+Kennedy Portland produced it.
More than 9 million consumers were engaged with the polar bears that night, and Coca-Cola's Twitter followers grew 38% within 4 hours. People loved being a part of this mainstream event.
11. Strangers became friends!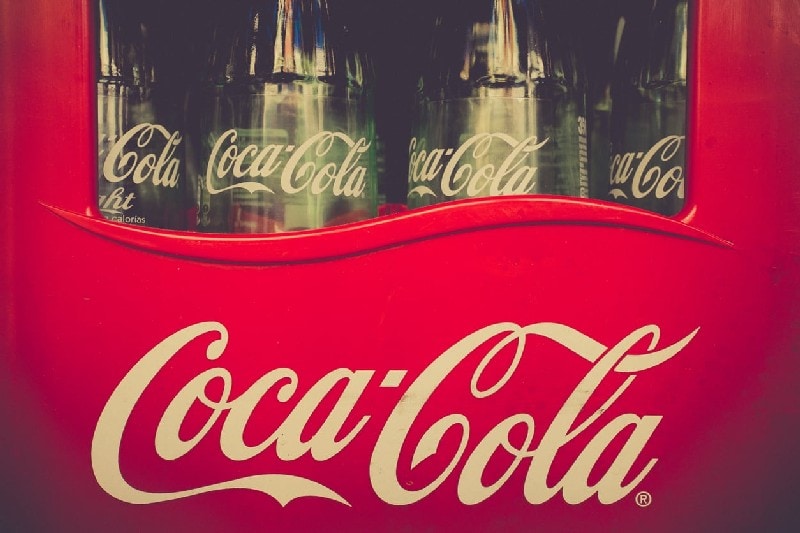 Chinese photographer Kurt Tang, with the help of Coca-Cola, addressed the issues of isolation and loneliness. The 2013 "Friendship Experiment" was a series of photographs and videos featuring best friends celebrating their friendships, each with a Coke bottle.
These very people were strangers a few minutes before they bonded over a bottle of Coke. It received a positive response since it addressed isolation and loneliness, which were prevalent among the target audience.
12. The Diet Coke!
In 2010, Coca-Cola collaborated with the French designer, Jean-Paul Gaultier, to promote Diet Coke. This creative campaign featured British Model Daisy Lowe with a Diet Coke.
13. Video Game as a marketing strategy
In 2017, Coca-Cola introduced Alex Hunter, the virtual star of Fifa 2018. It featured a disappointed Hunter being cheered up by a young fan over a can of Coke Zero. The introduction of a fictional character in place of a real-life influencer has been one of Coca-Cola's most significant achievements in demonstrating Video Game as a marketing space.
After going through different advertisements, let us now go through some of the taglines that have been used by Coca-Cola since 1886-
Coca-Cola Advertising Year & Tagline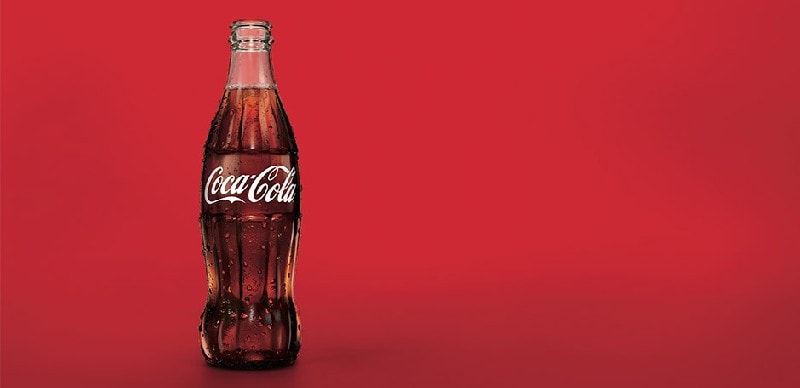 1886  – Delicious and Refreshing
1904 – Drink Coca-Cola
1905 – Coca-Cola Revives and Sustains
1906 – The Great National Temperance Beverage
1922 – Thirst Knows No Season
1923 – Enjoy Thirst
1924 – Refresh Yourself
1926 – It Had to Be Good to Get Where It Is
1927 – Around the Corner from Everywhere
1929 – The Pause that Refreshes
1932 – Ice Cold Sunshine
1938 – The Best Friend Thirst Ever Had
1939 – Thirst Asks Nothing More
1939 – Whoever You Are, Whatever You Do, Wherever You May Be, When You Think of Refreshment Think of Ice Cold Coca-Cola
1942 – The Only Thing Like Coca-Cola is Coca-Cola Itself
1948 – Where There's Coke There's Hospitality
1949 – Along the Highway to Anywhere
1952 – What You Want is a Coke
1956 – Coca-Cola… Makes Good Things Taste Better
1957 – Sign of Good Taste
1958 – The Cold, Crisp Taste of Coke
1959 – Be Really Refreshed
1963 – Things Go Better with Coke
1969 – It's the Real Thing
1971 – I'd Like to Buy the World a Coke (part of the "It's the Real Thing" campaign)
1976 – Coke Adds Life
1979 – Have a Coke and a Smile
1982 – Coke Is It!
1985 – We've Got a Taste for You (for both Coca-Cola & Coca-Cola classic)
1986 – Red, White & You (for Coca-Cola classic)
1986 – Catch the Wave (for Coca-Cola)
1988 – You Can't Beat the Feeling
1989 – Official Soft Drink of Summer
1990 – You Can't Beat the Real Thing
1993 – Always Coca-Cola
2000 – Coca-Cola. Enjoy
2001 – Life Tastes Good
2003 – Coca-Cola… Real
2005 – Make It Real
2006 – The Coke Side of Life
2009 – Open Happiness
2016 – Taste the feeling
Final Thoughts about Coca-Coal Advertising!
Coca-Cola spends an average of $4 million each year on its advertisements. No doubt it has been way ahead of its competing brands. Its advertisements have always addressed social issues and promoted progressive values.
The key relies on affecting the emotions of the target audience, and everyone should learn from Coca-Cola!
In our analysis, we found that with their advertisements and taglines, Coca-Cola tries to share different messages such as Coca-Cola is best in satisfying the thirst, or drinking Coca-Cola is stylish or even drinking Coca-Cola is part of a lifestyle.
What do you think about these Coca-Cola Advertising Campaigns and taglines?
Liked this post? Check out the complete series on Advertising