Types of advertising have been revolutionized with the advent of digital media, ranging from websites and emails to social media marketing. Traditional methods such as print ads, billboards, and radio commercials also remain an integral part of advertising campaigns.
Choosing the right type is critical for attaining your business goals, as each presents its own distinct advantages and drawbacks.
For example, while print ads can be effective for building brand recognition, they may not always represent the most cost-efficient option. Conversely, digital advertising have a wide reach but typically require more effort and optimization to track results accurately.
Depending on their target market and goals, companies must adjust their tone of voice to better suit each type of advertisement.
For example, a conversational tone may be well-suited for social media ads directed at millennials but would likely not resonate as strongly when used in a radio ad targeting baby boomers.
It's paramount that your advertising message is clear and easily understood by your target audience. In this post, we'll look at the various types of advertising so you can select the most fitting for your business. Let's understand what advertising is –
What is Advertising?
Advertising is a powerful paid tool of promotion and persuasion, used to influence people and drive them to take favorable action. For businesses, advertising is an integral element of their marketing plan. Through different media channels, companies can inform customers about the advantages of their services or products.
As technology progresses, the advertising world has evolved alongside it. Print advertising and broadcast advertising were once ubiquitous; however, online advertising and video ads are now dominating the field. With these new advancements in tech, companies can create targeted campaigns while precisely evaluating their promotional efforts' success rates.
14 Types of Advertising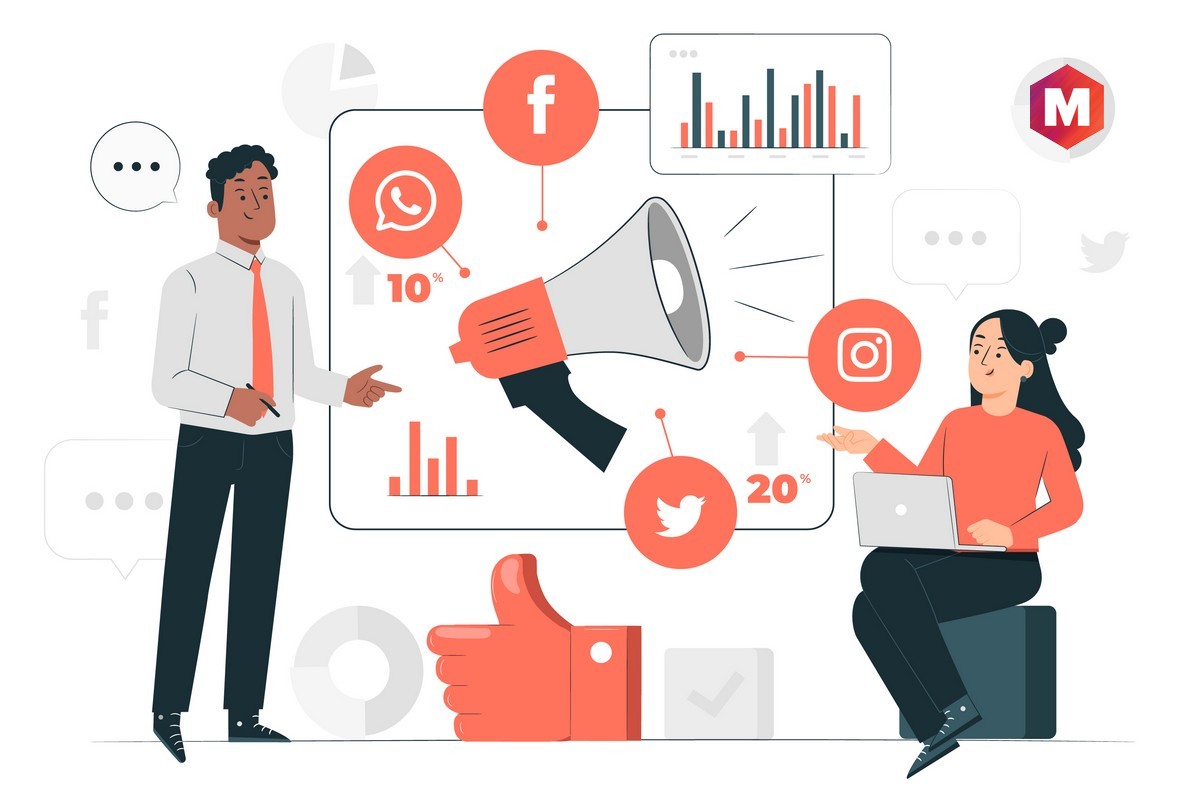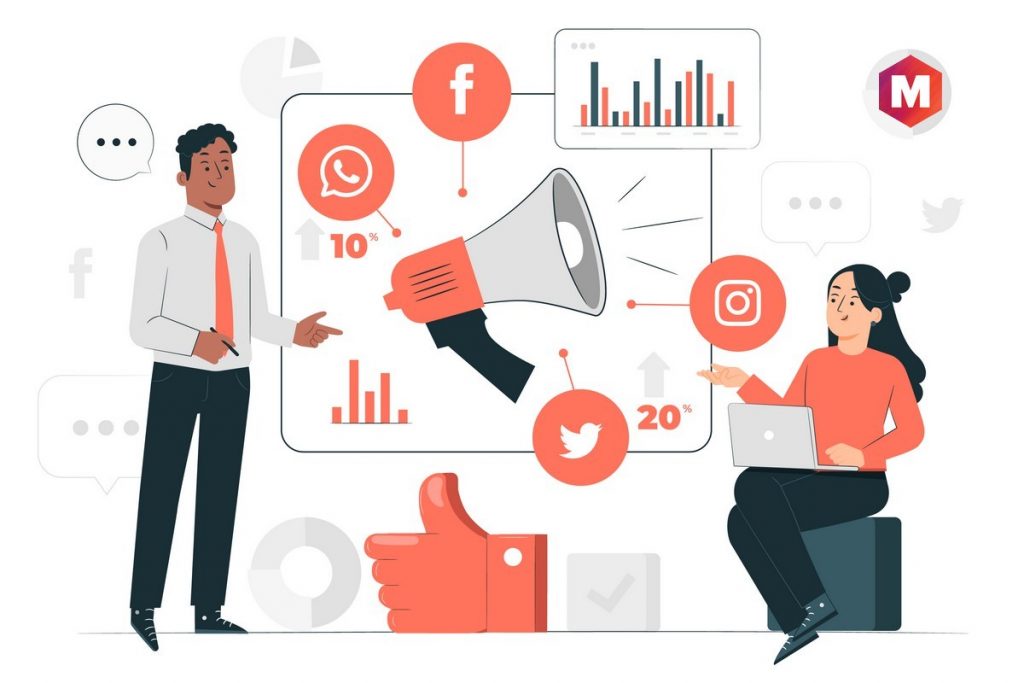 With 14 different types of advertising, companies have a plethora of options to reach their target audience or spread awareness –
1) Television advertising
Television advertising is an effective broadcast method where businesses can display and promote their products or services. Companies have the option of utilizing 20-, 30- or 60-second commercials, though it may be pricey at first. However, being able to repeat advertisements regularly will allow your brand to stay top-of-mind with customers!
For example, companies can capitalize on the opportunity to highlight their products and services during a commercial break in popular shows, as viewers are sure to be more attentive at this time.
2) Print Advertising
When it comes to print advertising, most people think of printed advertisements in newspapers and magazines. However, this type of marketing strategy also involves promotional materials like brochures, directories, and flyers.
Companies can reach more customers in their local area by strategically placing ads within newspapers or the classifieds section of a specific region. This will lead to increased visibility and engagement with potential clients that are nearby.
Companies who wish to reach a more specialized demographic should consider investing in magazine advertising. For example, when companies advertise in a publication related to their product or service, they can reach readers who are likely interested and more willing to purchase. This method of advertising offers the advantage of connecting with potential customers that share an interest in what is being advertised.
3) Native advertising
Pay-per-click ads make it easier than ever to reach a target audience, as they seamlessly blend in with the page content. By using this type of digital advertising campaign, an advertised product or service can be delivered straight into users' feeds without any disruption – making it a perfect form of native advertising.
Companies appreciate native ads format as it doesn't interfere with user experience like display advertising does, making for a more enjoyable journey.
For instance, a car dealership website may subtly feature sponsored articles regarding the most recent cars or exclusive offers without users even realizing it is an advertisement.
By utilizing native advertising, brands can provide consumers with content that is relevant and appears natural to them, leading to increased levels of engagement.
4) Direct mail advertising
Direct mail advertising is an effective way to reach your customers, with a range of print materials like brochures, catalogs, newsletters, and flyers sent directly through the post.
Through this strategic marketing method, companies can effectively reach an incredibly specific market through direct mailers and other printed materials.
Unlike many traditional print advertising formats, targeted ads are circulated only to those that meet the company's desired demographic criteria. For instance, an individual who owns a restaurant can distribute flyers to promote their grand opening.
5) Outdoor advertising
Outdoor advertising, also known as out-of-home advertising, is a special type of marketing that consumers can observe beyond the walls of their homes.
From billboards to ads on buses and inside subways, examples of outdoor advertising are everywhere. Outdoor advertising is an effective tool to grab the attention of a large audience and help companies boost their brand recognition in this area.
Given the space constraints and time limitations of outdoor advertisements, they are often designed to be attention-grabbing with dynamic images and succinct words. That way, readers can quickly comprehend the message without having to spend too much effort on it.
6) Radio advertising
Radio advertising is an effective form of broadcast that plays commercials during programming pauses. Individuals get to hear these radio ads while driving or completing other tasks like doing household chores, all the while having the chance to understand your message and services.
Radio is an effective way to reach potential customers, as its advertisements can be heard multiple times over a few days. This helps companies become more recognizable to their target audience.
For example, you can easily access information to understand which radio stations your target clients love and at what times of the day they are most tuned in. This way, you can ensure that you're utilizing strategically-timed marketing campaigns to maximize visibility among your desired demographic.
7) Podcast advertising
Podcast advertising is an excellent way for companies to promote their products and services. Companies can sponsor the podcast itself or have ads inserted at various points throughout the episode, such as the beginning, middle, and end of each segment. This provides a powerful platform for businesses to reach new customers engagingly.
Just like radio commercials, businesses can explore the best podcasts that their target audience listens to. Podcasting is an engaging method for consumers to receive ads, especially when hosts read from either a script given by the producers or one they wrote themselves.
For example, a diet business owner utilizes podcasts to discuss the advantages and workings of one of their products. This allows potential customers to gain in-depth knowledge about the product, giving them more reason to invest in it.
8) Mobile advertising
Consumers can be reached through any mobile device with internet access, like a smartphone or tablet. These ads may appear in apps, on web pages, or across social media platforms to reach targeted audiences.
Consider this example, when a mobile gamer plays, they are likely to be exposed to ads for similar games between rounds. This is advantageous because it allows companies to reach potential customers no matter where they are located. Furthermore, if individuals enable their location settings on the device, firms can even target them depending on the geographic area – an especially powerful tool in digital marketing!
Companies can also leverage the power of mobile advertising by incorporating QR codes into their print advertisements. By simply scanning a QR code featured in magazines, consumers can access the brand's
website or benefit from special coupons. With just one easy scan on their mobile devices, they have immediate access to exclusive offers and product information!
9) Paid search advertising
Harnessing the power of paid search (or pay-per-click) marketing is an effective way to make your online presence known and attract potential customers. Digital ad platforms for PPC ad campaigns are quite effective in offering favorable results.
Pay-Per-Click (PPC) advertising strategy offers companies a budget-friendly and highly targeted approach to reaching potential customers, as they are only charged when their advertisement has been clicked on. Companies place their advertisements on search engines by bidding for relevant keywords about the business. The placement of these ads is then determined based on those bids.
For instance, a company that offers hiking equipment may opt to target the keyword 'hiking', and their advertisement will be seen by potential customers who search for this term.
10) Social media advertising
Companies leverage the power of social media advertising to target and engage a specific demographic with their products or services. From Twitter, Instagram, YouTube, and Facebook – no matter where you are likely looking online today there is an opportunity for your business to tap into this powerful digital marketing tool.
With its ability to precisely target potential customers based on key interests, it's never been easier for companies large and small alike to make a splash in the crowded marketplace!
Companies can strategically target potential customers based on their geographical area, age demographic, or purchasing behavior – either by paying for a platform to promote the ads or taking advantage of more organic tactics.
Social media ads are an excellent way for salons to gain traction and get in front of potential customers. For example, by placing compelling advertisements on platforms such as Facebook or Instagram, businesses can build a deeper connection with their audience while also directing them toward the salon's website.
11) Display advertising
If you're looking for a powerful digital advertising solution, Display Advertising is the way to go. This type of ad includes banner ads placed on websites or pop-up ads that can be easily identified by your target audience!
Utilizing display advertising will help you reach an even wider range of potential customers and increase conversions significantly.
An additional illustration would be the video ads that show up before or during streaming videos. Show advertising motivates users to click on them to visit the company's website and quite possibly make a purchase.
Ads have become a recognizable fixture of the online world, but that doesn't mean they go unnoticed. Despite their abundance, consumers still take notice and often interact with them accordingly.
12) Guerrilla advertising
Guerrilla advertising encompasses unconventional, cost-effective tactics that leverage ingenuity to grab attention.
Ambient advertising has become the norm in this domain, as it entails displaying advertisements unconventionally within public spaces.
For example, a marketing team may decide to advertise their product or service by sticking stickers in public areas, creating posters and graffiti art, or even dressing up as characters and distributing flyers.
13) Product placement advertising
Through this type of marketing, companies can pay to have their product prominently featured in television programs or films.
Content that does not explicitly name the product can be seen by spectators, allowing companies to make contact with targeted groups more subtly.
As an example, a soft drink company may be willing to pay for their product to make a subtle appearance in the background of an important scene – such as when two characters sit down and converse. With this approach, the company can connect with its target audience without resorting to traditional advertising methods.
14) Public service advertising
Public service announcements (PSAs) are ads that promote a social cause rather than any product. These advertisements focus on raising awareness about an important topic or initiative and typically have an educational, informative, or persuasive message.
Businesses can spread awareness about powerful issues with public service advertising (PSA) using television, radio, or even online video. By meeting specific criteria, providers will grant airtime for these ads – a great opportunity to educate and benefit the public in meaningful ways.
For example, government agencies and charitable organizations often employ this type of advertising to educate the public on topics related to health and safety.
Conclusion!
In the end, we can conclude the role of different types of advertising in the following points-
Leveraging the most suitable types of advertising can be a powerful tool for reaching new customers and boosting brand recognition.
Cost-effectiveness and the ability to target specific audiences are just two of the many benefits of using ad campaigns.
When you feature positive reviews, awards, and brand partnerships in your chosen types of advertising campaigns, they build trust and credibility with consumers.
Advertising can be used to gain a competitive edge against other businesses in the same market, as well as drive website traffic, and sales and build brand awareness.
Here is a video on Different types of advertising mediums
Thank you for reading our article about advertising
Liked this post? Check out the complete series on Advertising