Targeted advertising is one of the most result-driven advertising practices utilized by advertisers, marketers, and business owners. It is used to display online ads to the most relevant audiences that have a higher probability of converting for those ads.
Targeted advertising is also understood as
Behavioural targeting
Interest-based targeting
Consumer interest in targeting
Retargeting is additionally a type of targeted advertising that advertisers utilize to convert again the site visitors who had visited the site earlier but did not make the favourable choices.
Such forms of advertising is primarily practised on the web, and it is coordinated towards the audiences with specific characteristics, inclinations, and a behavioural preference, in light of the item or individual for which the ad is being run.
Different attributes upon which targeted advertising is based can either be audience segment which is centred on- gender, race, monetary status, age, education, salary level, social status, online purchases, etc.
They can also be psychographic centred ads which are based around the shopper's qualities, character, perspectives, lifestyles, and interests. Many other behavioural variables, for example, browser history, recent online activity, online purchases, etc. are also considered in targeted advertising.
In this post, we will delve into all aspects of targeted advertising and understand their implementation with some of the most common examples. So, without any further ado, let us get started right away-
What is Targeted Advertising?
Targeted ads are the ads that are shown to a targeted group of people.
The basis of targeting depends upon factors like age, location, online activities, etc. It is a way to appeal to people who have the best chance of getting interested in the product. Nowadays, people do not give much attention to the ads on TV.
It is a reality that people press the Skip Ad button as soon as it appears at the start of a YouTube video. Then how does an entrepreneur introduce his/her product to the digital world? That is when targeted advertising comes into the picture. Entrepreneurs use this to show people what they might be interested in based on a particular assumption.
Implementation of Targeted Advertising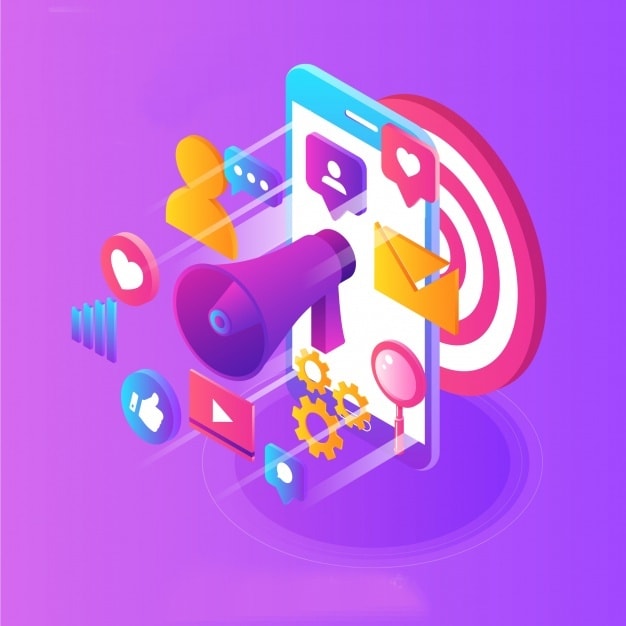 The entire globe with billions of people has shrunk into the bits and bytes of a computer. People find pleasure in using their fingers for scrolling than taking a walk in the park.
Even as everyone feels more connected to different corners of the world, people have disconnected from the ones under the same roof. This might look like a pathetic situation, but business is about tapping opportunities.
Swiping and scrolling through social media pages, online shopping sites, and search results have opened a whole new branch of marketing called Digital Marketing.
Take a moment to pause your thoughts and go back to the time when you were scrolling for shoes on your laptop.
You look into many shoes, but you could not find 'the one'.
You get bored and open Facebook to see what the rest of the world is up to.
That's when you see tiny ads on the right side of the page from Amazon showing you the same shoes that you had just viewed. Have you ever thought about what goes behind this? – This is because Amazon advertisers would have used targeted advertising, and that ad is being shown to you because of your inclinations.
Read ahead to find different types of targeted advertising, and you will see what the scene looks behind the curtains.
Types of Targeted Advertising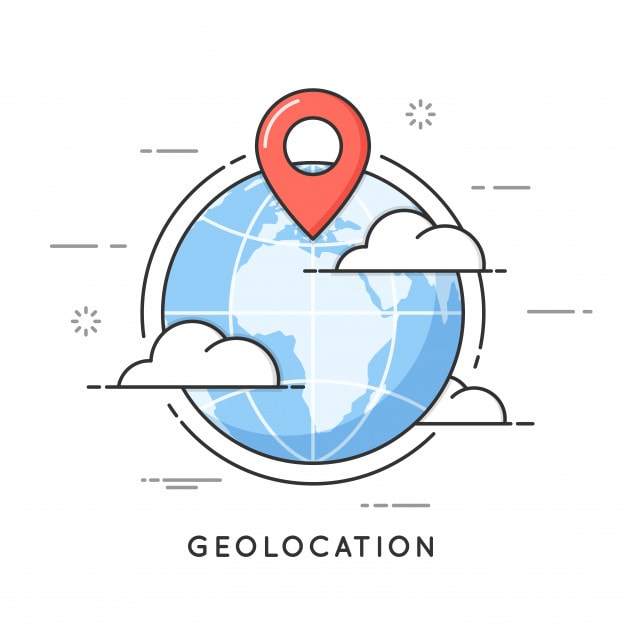 You can find many types of targeted advertising. Some work for one business while the same thing may go down for another company. However, the following types of targeted advertising are the most effective one:
1. Contextual Advertising
This type of targeted advertising uses the search history of the user to showcase ads that have a link with the search history.
It is based on the assumption that the search history shows the interest of the user and displaying ads relating to the search history would interest the user. Every website you visit and every post you like in social media forms the basis for contextual advertising.
2. Geotargeting
This advertising is based on the location of the user. There might be certain stereotypes for specific places, which entrepreneurs use in their favour.
They assume that most of the users have the same thinking in the location and target the area with a specific type of ads. E.g. there are online platforms that sell fish, and Kolkata is a place that loves fishes. These platforms may choose to show ads in Kolkata specifically directed towards fishes.
3. Retargeting
Retargeting is the type of targeted advertising where a person is targeted again and again by a site after he/she leaves the site.
The website uses what the person searches in it and displays it as ads on other websites that the person visits. The example of Amazon at the start is a classic example of Retargeting.
Examples of Targeted Advertising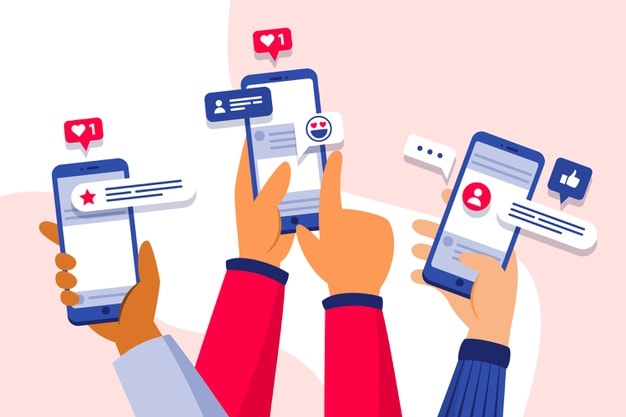 You might still be confused about targeted ads, and if the various branches of this do not ring a bell with you, then you might want to look at some of the examples of targeted ads. You might relate to these examples for no person gets spared from the clutches of targeted advertisements.
1. Social Media Ads
These ads come across your social media platforms like Facebook. These ads may be from other platforms like Amazon, based on your activity in Amazon.
However, the advertisements may relate to the posts you like and the pages you follow in these platforms. There is an option where you can like the ad. If you do so, the announcements appear in the profiles of your friends. Even your relationship status on Facebook can be used as a basis for targeted ads.
2. Search Engine Ads
What you search on the internet can lead to the type of targeted ads you receive. When you search for something on the internet, you may find ads relating to it on the right side of search results.
E.g., if you search for refrigerators on Google, you will see ads relating to refrigerators on the right side of search results. People are very likely to get interested in these ads as it caters to their needs.
3. Behavioural Ads
It is a type of targeted advertising taps on your behaviour in the digital world. Your behaviour on the internet says a lot about you as a person. It gives entrepreneurs an idea of what you like and what you don't.
If you search about things relating to invertors or buy a pair of shoes online, you will notice that the ads you get while visiting a digital platform will be linked to invertors or shoes.
Are Targeted Ads a Threat to Consumers?
Targeted Ads seem like a stroke of brilliance from entrepreneurs.
Showing people what they like and cutting their job seems like a lot of help to the consumers. However, is there anything to worry about? Most certainly, yes. The digital space today stores billions of information about millions of people.
Some of these are harmless while there may be some very secretive or explicit information hidden in some corner of this online world. Indeed, what enters the internet can never exit it.
Targeted Ads give a horrifying revelation. It is very frightening to know that whatever you do on the internet is being closely watched by others. The privacy of the users has taken a serious hit due to the selfish motives of making money by social media platforms and other websites.
Every purchase you make and every post you like is a revelation of who you are as a person. People have an addiction to these platforms and can't stop scrolling through these apps and sites. A question stares right in front of the faces of people, and still, they tend to ignore it and pretend like everything is ok.
What if the details we give out in social media platforms and the clicks and taps we make are being given to third parties, who misuse it for their benefit?
People have started realizing that the walls of privacy on the internet are transparent and breakable. It has made them more paranoid about using it.
The Story of Facebook Targeted Advertising and Data Theft
Facebook has been a revolutionary platform that has transformed the way we socialize with people. It exploded among the users and now has millions of users that use it regularly.
Facebook earns revenue through ads.
The millions of users provide their personal information to the members.
In 2018, it was exposed that Facebook leaked the data of users to a third-party company called Cambridge Analytica.
There are speculations that the company used the information for the US elections, which Donald Trump won. The hashtag #DeleteFacebook became trending at that time, and Facebook lost the trust of many of its users.
It was an eye-opener as the biggest social media platform in the world was at the top of this scandal.
Because of such issues, using targeted advertising, more constructively and credibly has become inevitable. Let us now understand how this form of advertising is currently being used constructively-
Positives of Targeted Advertising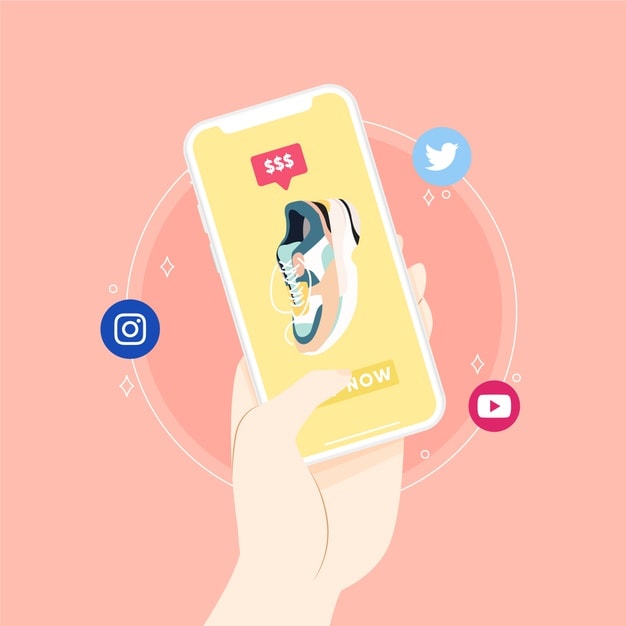 Consumers can be at peace if they are assured that their data is not getting into the wrong hands in any way. So how does one use targeted ads in such a way that people enjoy it instead of feeling paranoid? There may be a few things to keep in mind about that.
1. Showing Transparency
People are starting to believe that many things are going behind the curtain, which if exposed, may lead to some serious repercussions. Targeted Ads will fail to have an impact if people have this feeling.
The Ad choices we see has now got an option called 'Why am I seeing this Ad'. By disclosing the reason behind the ad, people feel more safe and secure, and the ads may work for the business.
2. Developing Trust
Users have lost their trust with such ads, and this will not benefit the business. The buyer and seller won't have any relationship if there is no trust. The apps that collect data should disclose the purpose behind taking information from users.
By keeping them updated about the use of personal information, businesses can build a bridge of trust with the consumers.
3. Right Usage of Data
When a business uses the data of its users, it should ensure that it is used in the right sense. Information relating to sex and medical conditions should be excluded from such targeted ads.
Don't use data in such a way that people feel like the business is intruding into their privacy.
Final Thoughts about Targeted Advertising!
Targeted Advertising has been an excellent method of marketing. However, it walks between the thin line of business opportunity and consumer privacy.
One needs to be careful when they use it for their business, or it may backfire. The digital world is becoming more and more mysterious, and the thin line seems to be getting thinner. Use this brilliance in the field of marketing honestly with an honest purpose, and you will be able to walk this line very easily.
Targeted advertising is centred on specific inclinations, traits and the users/buyers/customers that are probably going to have a solid inclination will get the message rather than the individuals who have no interest.
This increases the conversion ratio of targeted ads.
What are your thoughts about targeted advertising and its role in increasing sales?
Liked this post? Check out the complete series on Advertising