Media plays a crucial role in the success of an organization. Companies make the use of various media platforms to reach their potential customers. The purpose of media is so vital that companies spend millions of dollars on promoting their products with the help of the media.
Different types of media can be used to promote the products of a company. Companies select different media platforms to reach their audience, depending on various factors. Therefore, media planning is used by companies to choose different media platforms where paid advertisements of the company are placed.
Definition
Media planning can be defined as a process of selecting the right media to advertise a product of an organization and also to determine when, where, and how many times the ad should be shown to get optimum results.
Media planning includes multiple elements that you learn later in this article. In this article, you will learn media planning, the definition of media planning, factors affecting the media planning process, the importance of media planning, and the process of media planning is.
What is Media Planning?
Media planning consists of various activities such as identifying the media outlets, selection of media outlets, and investment in each media outlet. There are different media outlets such as television, radio, newspapers, magazines, internet websites, social media, and other outdoor platforms.
It is costly to advertise on these media platforms. For example, you are required to pay a considerable sum of money to get a 10 seconds slot for your advertisement on a national television channel. Therefore, it becomes crucial for a company to plan its outreach through different media platforms so that it can reach a maximum number of potential customers by optimized expenditure on chosen media platforms.
A person who is responsible for evaluating different media platforms is called a media planner. Advertising organizations usually hire a media planner. Companies reach advertising organizations to run their advertising campaigns for their products or services rendered by them.
The media planner first evaluates the nature of the product offered by the company, the audience that they need to reach, and the budget of the advertising campaign. Based on this information, he selects the different media platforms to get maximum output.
An effective media planning requires a coordinated plan to reach different segments of the audience through different media platforms within the budget limit of the company. A media planner is needed to take care of various factors.
For example, the selection of media platforms, the number of audiences to be reached through different media platforms, frequency of ads on each platform, and last but not least is the budget of the advertising campaign. It is easy for large organizations with huge budgets to advertise on different media platforms. But small organizations with a limited budget requires strategic media planning to maximize their media outreach.
Factors in Media Planning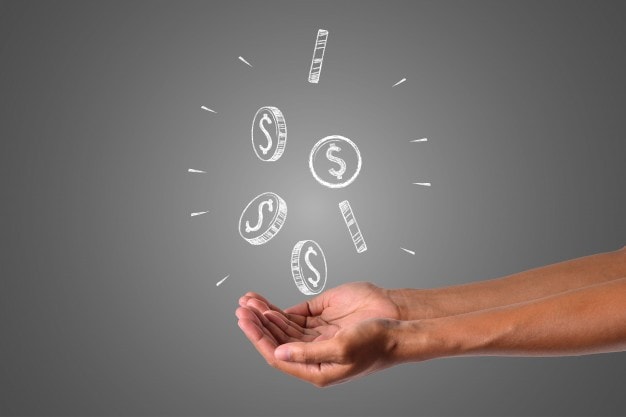 Each media platform has its pros and cons. For example, some advertising media is cost-effective, and some have a vast reach. The followings are the factors that a media planner should consider before selecting a media platform for advertising and promotion.
1. Reach
The reach of an ad is the most crucial factor that influences the decision of a media planner. The reach of media can be defined as the number of individuals who see an advertisement or post through different media platforms. Traditional media platforms like television and newspaper have greater reachability as compared to media platforms like radio.
However, in the era of the internet, the social media platform has maximum reachability. If a company is planning to target youngsters, then the social media platform is the best platform to reach them. Therefore, it is essential to consider the reachability of the media platform before you invest your money in it.
2. Cost per thousand
In advertising, the cost of advertising is divided per thousand people. How much the company needs to pay to a newspaper to reach one thousand people? The total cost of advertising is calculated by multiplying the cost per thousand with the total number of people.
For example, if a newspaper has 100,000 subscribers and it takes $100 for an advertisement to reach 1000 subscribers, then the advertising company is required to pay $10,000 to the newspaper to get its ad printed in the newspaper.
As a media planner, you would like to choose a media platform with lower cost and high reachability.
3. Frequency of advertisement
The frequency of advertising can be defined as the total number of times an ad would be shown to an individual. It is considered that an ad is required to show at least three or four times to make an individual familiar with the brand.
Therefore, the higher the frequency of advertisement better will be the outcome. However, the cost is also an essential factor that affects the frequency of advertisement. You are required to pay more if you want your ad to be shown frequently.
4. Impact
The impact of the media platform means how likely the chosen media can persuade your audience to take action. Different media have different effects on the audience. For example, an advertisement for perfume in a fashion magazine is more impactful than in a local newspaper.
Similarly, the ad of millennial products should be advertised on internet websites and social media platforms. An advertisement for food items will be more impactful on television. Therefore, a media platform should be selected based on the kind of product that you want to advertise.
If you choose the wrong media platform to promote your product, then the outcome will not be as good as you would expect it to be.
5. Selectivity
This factor focuses on the number of logical audiences in the advertisement of your product. The high reachability of your media platform will be ineffective if the percentage of the valid audience who can afford to purchase your product is low.
For example, a full front-page advertisement of Porsche car in a local newspaper will not get you enough return on investment because the percentage of the audience who could afford your car will be meager.
Therefore, the role of media planner becomes essential as an expert who can calculate the return on advertising investment and can choose the right platform to advertise your products.
 Importance of media planning process
The success of your advertising campaign depends mainly on the media planning process. An effective media planning can result in a significant return on investment, whereas ineffective media planning might result in a poor return on investment and lowered brand image.
Have you ever realized that a particular tone or song can remind you of a brand without even mentioning its name? For example, you will be told of thumbs up beverages just by hearing the tune of the song "AjKuchtoofaniKartehai". Similarly, the tagline "I'm loving it" will remind you of the McDonalds.
This is all possible because of the effective media planning of the brands. They were able to succeed in targeting the right audience, at the right time through the right media. The choice of right media is significant for the success of an advertising media campaign.
An effective media planning is essential if you want to get into the minds of people. The choice of right media will attract the right customers towards your brand. Companies with small advertising budgets get successful in making their brand's name in the market because of the correct media planning.
In the next section, you will learn about the steps involved in the process of media planning.
Process of media planning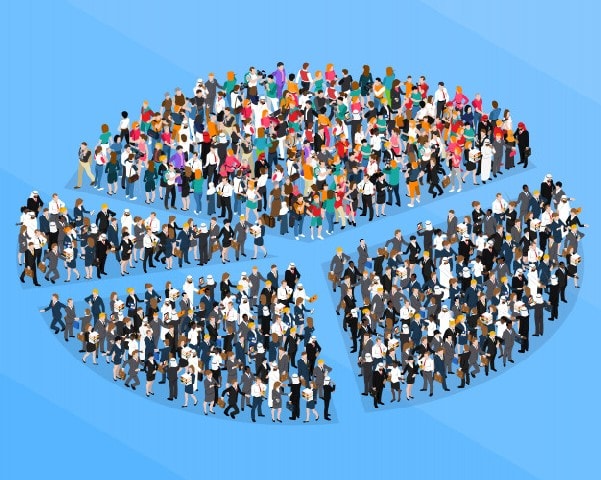 Step 1. Define your audience
The first step of media planning is defining your target audience. Your target audience is the people to whom you want to sell your product. Your advertising campaign will be ineffective if you don't have a bright idea of the audience that you want to reach.
Therefore, it is crucial to define the age, gender, income, and preference of the media platform of your audience. Depending on age and habits, you can determine the media preference of your target audience.
Having a clear understanding of your target audience will get you maximum return on investment. For example, if you are targeting youngsters or teenagers, then the right choice of media platform is social media like Facebook, Instagram, and YouTube.
Because youngsters spend a considerable amount of their time on social media and they are more likely to see an advertisement on these platforms rather than other platforms like television and Newspaper.
Step 2. Define your budget
Once you know your audience that you want to target, the next thing that you must decide is your advertising budget. It is necessary to have a fixed budget; otherwise, you might end up spending more than you can afford.
Having a fixed budget will be helpful for you in eliminating media platforms with the least reachability to your target audience, and your whole budget will be targeted to the right audience through the right choice of media. For example, a 10 seconds ad on television is much more expensive than the 10 seconds ad on social media.
Therefore, if you are targeting youth, then you would not consider spending your money on advertising on television. Moreover, you can always extend your budget a little bit if you are confident about your media campaign.
Step 3. Define your goals
It is imperative to define your goal before you invest in your media plan. Setting your goal means what are you expecting from your media campaign. Whether you want to create brand awareness or you are assuming a 5% conversion rate from the media exposure to actual sales.
A well-defined goal might help the media planner to create your media mix as per your plan. Moreover, you can compare the performance of your media campaign with your pre-decided goal and thus can determine whether your campaign was successful or not.
Step 4. Do the required research
Don't invest in advertising on any media platform without doing proper research. Sometimes, it is effortless to select a platform where you can find your target audience. For example, if you sell women fashion clothes, then the right choice for advertising is social media platforms like Instagram and Facebook.
Because in these platforms, you can target women aged between 16-40. Because of this reason, many e-commerce fashion businesses advertise on such platforms rather than advertising on traditional media platforms.
Thorough research of the market will help you in defining your target audience correctly and also selecting the right media platform for the promotion of your business.
Step 5. Use smart tools for media planning or take experts' help
When you have defined your audience and budget of advertising, the next step is to select the method to create your media plan. For example, whether you want to hire an advertising agency or you want to create your advertising campaign on your own with the help of some media planning tools. You can find various media planning tools online, such as the Media tool, to create your campaign.
Otherwise, if your budget allows the best option would be to go to experts such as taking the services of an advertising company. The experts working in these companies have worked with different companies and have designed advertising campaigns for several companies like your company.
They will surely help you in creating an effective media plan that will get you the desired return on investment.
Step 6. Create the right media mix
The next step is to create the right media mix. The media mix is the collection of different media platforms. Various online and offline media platforms can be used to advertise your product.
The examples of online media platforms are Internet websites, Facebook, Instagram, YouTube, promotion through internet influencers, email newsletters, etc.
The examples of offline media platforms are television, newspapers, magazines, billboards, pamphlets, hoardings, etc.
An expert or media planning tool will help you in creating the right media mix. That will get you an optimum return on investment.
Step 7. Execute your plan
Execute your plan once everything is decided. With the help of media experts and tools, you can know the exact time when you want to run your ad or to send a message to your target audience.
Step 8. Evaluate your plan
The last step is to evaluate your planning. You can learn whether your plan was successful or not and can learn lessons for future media campaigns only by assessing the performance of your current media campaigns.