Definition: Sales Call is the face-to-face meeting between the Salesperson or seller and the prospect or the customer to generate business by the mode of discussion. Usually, it may or may not be a prearranged meeting, but if it is, then it is carried out at the convenient time of both the buyer and seller.
What is Sales Call?
The term Sales calls can be explained in many ways. Firstly, the sales call is a meeting – face to face – with the customer. But in terms of Tele-Sales, it is also considered as a discussion between buyer and seller at a mutually convenient time. Sales calls are a way by which the transaction of sale can be carried out.
Usually, sales calls are necessary for technical and high-value equipment wherein the salesperson has to convey the message and justify the price of the product to the buyer. There is a discussion on the technicalities of the product and its advantages over competitor products. This discussion can go for multiple sessions, and if needed, technical evidence needs to be produced to justify the fact of the product to the buyer.
Then comes a part of the negotiation in which the buyer may negotiate the price of the product from the seller. The negotiation sessions may also turn out to be occurring multiple times, depending on the expectation of the buyer and the seller.
Once the deal is struck, then it can be termed as the sales transaction is completed. Multiple sales calls may be required during this time by the salesperson.
6 Essential components of Sales Call
1. Communication
One of the crucial things in a sales call is having excellent mastery over communication. You can have the world's best product, but if you don't communicate properly at the right time and with the use of the correct phrases, then you won't be able to send it to the customer.
Communication does not only include the spoken words but also consists of the body language and the gestures and even the tone that is being used to communicate. Every salesperson should have excellent communication in order to convey the message to the customer. The use of polite language whenever necessary and balanced use of assertiveness in the language will help to close the sale.
Asking questions at the right time and of the right type is essential. For example, asking open-ended questions would open up the customers, while closed-ended questions will Generate a single word response. Both are crucial in a sales call, but one should know which to use when.
One can have less product knowledge, but having excellent communication skills is a must for a successful Sales call. This is one of the crucial components which can convert the customer and generate the business.
2. Presentation
The next important component of a sales call is the presentation. The Salesperson is expected to have excellent presentation skills so that the message to be conveyed is properly reached to the customer and there is no misunderstanding.
Presentation skills include projecting your product or service in the right way after understanding the needs of the customer so that the product can be placed in the minds of the customer uniquely. Demonstration skills are also classified under presentation because the salesperson is expected to give demonstrations of his product or service properly to close the sales deal.
Use of technical language proper examples and making the customer understand the benefits of the product and also Communicating it clearly is very important to close the sales deal and for a successful sales call.
3. Follow up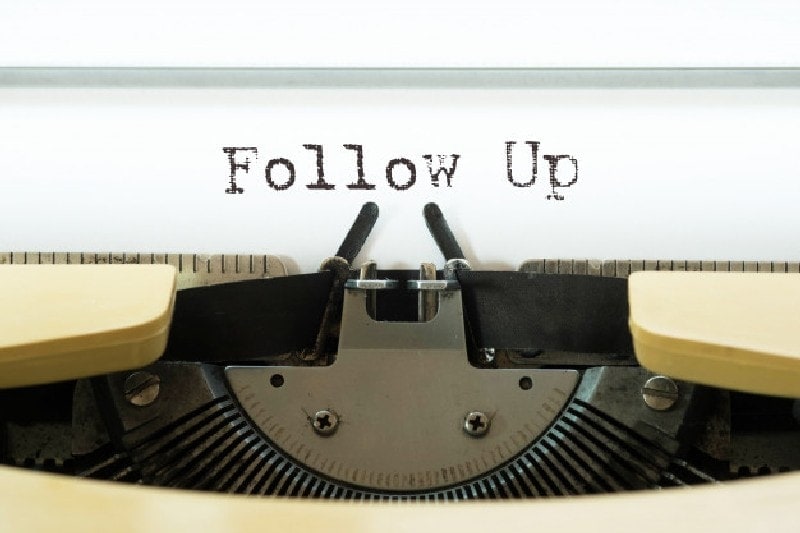 Another component of the Sales call is follow up. Regular follow-ups are required with the customer in a sales call in order to convince and convert the customer. Most of the sales deals of high-value equipment or corporate sales do not happen in a single sales call.
Weeks or even months of follow-up is required to close the sales deal. Every sales call must be considered as a follow up of earlier sales calls. The previous sales call can be considered as an excellent call opener.
For example, starting with "As we were discussing in the last visit about the features of this product, I would like to know your feedback about the same." This statement will set the tone of the call, and it will make it more productive and focused. This also states that you mean business and projects your professionalism.
4. Knowledge
For a successful sales call, it is essential that the salesperson has to have an excellent understanding of his product or service so that he can discuss it confidently with the customer. The product knowledge will also help the salesperson to counter any arguments about the competition that he may combat while talking with the customer.
Having product knowledge is one part of knowledge, but the other part is equally important, which is having sales knowledge which comes from experience. The sales knowledge can help to convince and convert the customer from Competition easily.
5. Consistency
The success of Sales call depends on the consistency of the salesperson as well as on the consistency of the sales call. The customer may be busy many times, and it so usually happens that the salesperson forgets or does not pursue the customer.
One of the basic rules of Sales never takes no for an answer. So even if the customer says no in a sales call, the salesperson should not remove the focus on the customer entirely but postpone the buying status.
For this, the salesperson should consistently follow up with the customer enquiring about other things as well. Steadily, the customer starts trusting the salesperson and eventually materializes into a sale. This happens only if the salesperson has consistent Sales Call
6. Positive attitude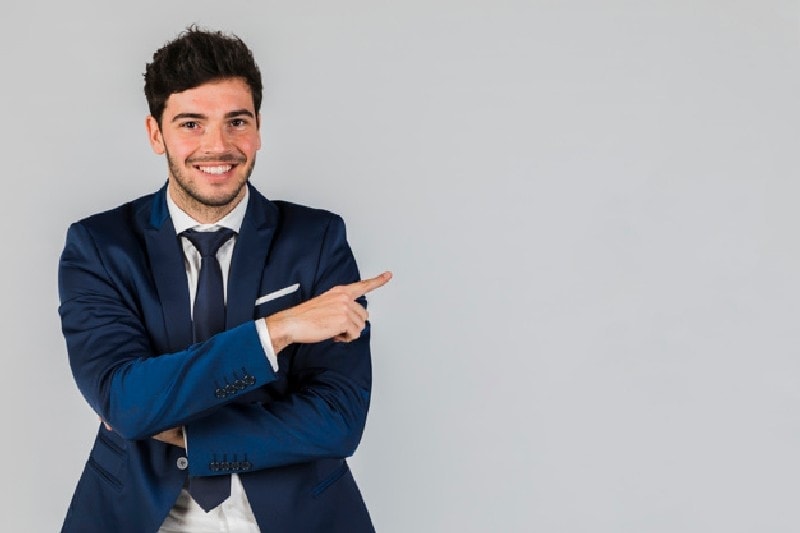 The final but essential component of a Sales call is having and maintaining a positive attitude. Sales calls can be demotivating sometimes owing to cold shoulders or responses from customers, and it may take a long time to convert the customer and close the deal. What is essential is not to lose hope and have a positive attitude.
This will help the salesperson to achieve consistency and have proper follow-ups without losing hope. A positive attitude is also essential during the sales call. It so happens that we come to know that the call is lost during the discussion.
It is necessary to maintain a calm mind along with a positive attitude and find a way to make the losing sales call, winning again.
Importance of Sales Call
1. Sales or Business:
The ultimate expected outcome of any sales call is to generate business by making a sale. Only when the transaction is confirmed, a sales call is termed to be successful, and if there is no sale, then the productivity of the sales call is difficult to measure.
There can be several other parameters to measure, but they won't be as substantial as measurable as a sale. The more the deal, the better is the sales call and vice versa.
2. Customer Relationships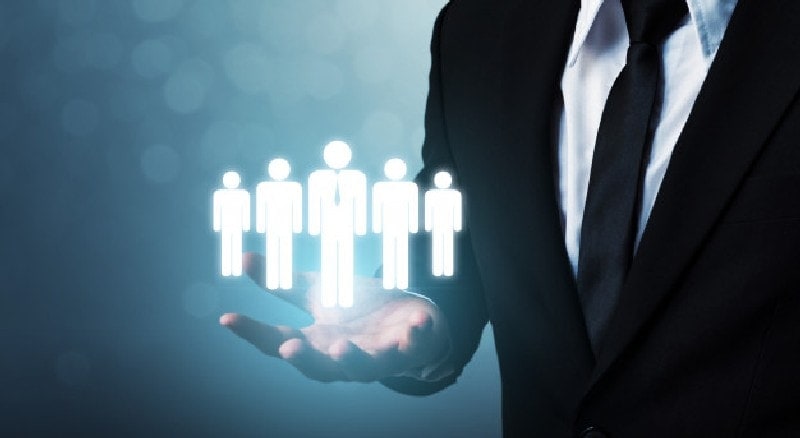 One of the critical reasons for the Sales Call is to develop customer relations. Customer trust cannot be established in one sales call, but multiple sales call over a period of time are required in order to build trust and maintain it.
In some cases, the salesperson has to establish his importance first, and then the customer slowly starts to build trust; in other cases, it takes excellent customer service or after-sales service to build a long term trust. The sales call is a tool by which customer relationships can be improved for a long term success in business.
3. Competitor activities:
Another purpose of a Sales call is to understand the market and competitor activities. Sales call invites discussions from customers, and discussion leads to market knowledge. Talking to a competitor customer can also help to understand competitor strategy, and this knowledge can be helpful to the company in order to strategize about their products.
A competitor update is also essential for the marketing department in order to form a marketing strategy. Market information like growth rate, number of competitors, customer needs, and market trends can also be understood with a compelling Sales Call.
4. Customer Needs:
Sales call helps to uncover the needs of the customer. If done correctly, with excellent probing skills, the salesperson will discover the needs of the customer during the sales call and address it successfully using his offerings.
For example, if a customer is a photography enthusiast and is having a One Plus phone, the salesperson can probe and understand that since the customer is more into wildlife photography, it requires him to go in the night more often and requires a feature called optical image stabilization.
So instead of a phone with 12GB RAM, the customer requires an excellent photography phone for night time, and thus he would offer Google Pixel 4 and iPhone 11 Pro Max. This would come up during Sales call only after a detailed discussion with the customer over his needs.
5. Personality development:
Believe it or not, a sale is a profession that develops the personality of an individual. A salesperson has to work on communication, professionalism, excellent behavior, and politeness, and all of these contribute to an exceptional character. Part of the job of a salesperson is to meet several people a day and travel to multiple places.
This improves the people-understanding ability of the person and soon develops the habit of making relations with people in no time. Dealing with challenges is also a part of the sales job, and this also contributes significantly to personality development.
Advantages of Sales Call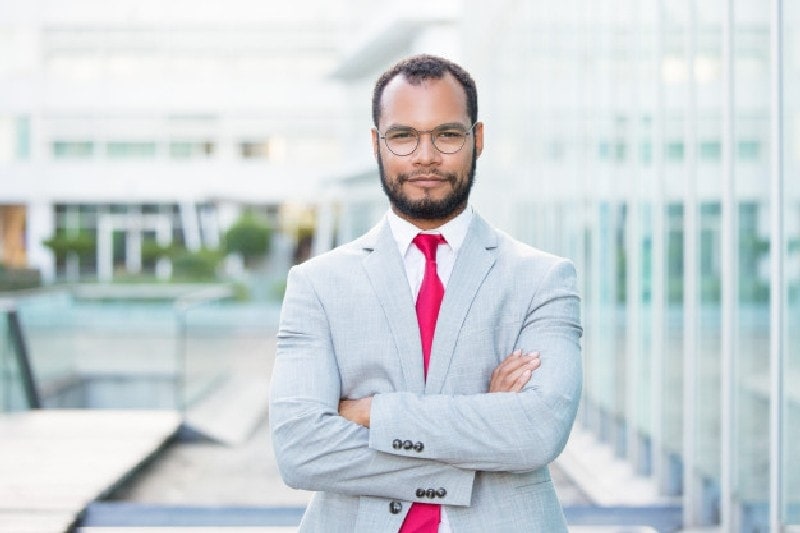 1. Confidence
For the salesperson, after doing multiple sales calls, it improves and imparts a sense of confidence in him. Talking to numerous people about the same product improves his knowledge and command over the product.
The salesperson becomes more confident in representing himself in front of different people. The salesperson also becomes optimistic about solving any hurdles or difficulties related to his products. Striking confidence during the sales call does more than half of the work.
2. Business
The Sales call aims to generate business for the organization. If the sales call is done regularly and consistently, then a regular stream of business is created. Business is a significant part of sales, but the other part of it, which is equally important, is making sure that your product reaches the right audience.
The salesperson has to promote the product of his company and make the customer aware of all the offerings. The customer who shows interest is the one who should be worked upon by the salesperson.
Regular follow-ups, consistency, and other techniques are used in order to convert the customer and make the transaction happen.
3. Relations
Apart from business, the other part of the sales call is to form ties with the customer. Relationships are useful in business as well as beyond the industry. If the salesperson is genuine, then there will be a win-win situation for both customers as well as the seller. In terms of business, a satisfied customer can act as word of mouth for other customers and convince them to buy the product by explaining the benefits that he has specifically experienced.
In terms of nonbusiness situations, there can be multiple occasions where the customer may come in help to the salesperson. All of this will be possible only with a regular sales call.
4. Other
The other advantages of sales call is that there is personality development of the salesperson, the company gets to know about competitor activities, the customer gets to know about available offerings of the company in the market and there is a win-win situation for both the customer and salesperson if the sale is closed as the need of the customer and transaction of salesperson, both are satisfied with a sales call.
Disadvantages of Sales Call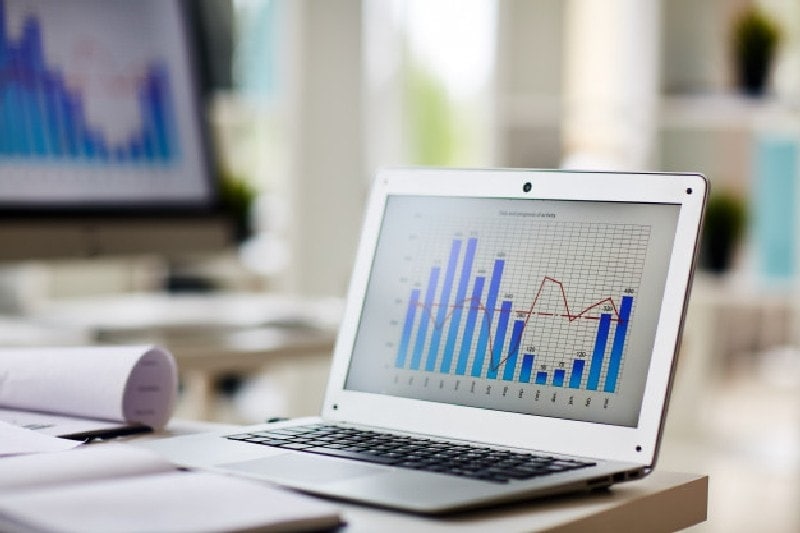 Sales calls can be very frustrating at times when all the customers turn a cold shoulder towards the seller. It happens when the salesperson may be new and inexperienced or when the competitor has worked very well. In such cases, the salesperson, without generating any business, suffers negativity towards the work. It is essential to have a positive mind when such situations arise.
Although there is a lot of money, Sales calls are laborious, which is not an easy job and may not be suitable for everyone. There is extensive traveling or multiple hours of standing on feet in case of store sales, or in case of telephonic sales, there are numerous rejections that can be annoying and discouraging for a salesperson.
Too many sales pitches can be annoying for the customer also. Customers may end up rejecting genuine offers if there is excessive sales pitching by multiple salespeople.
There are times when the market is down, and in those instances, the deals may not happen. Such incidences are frequent every few years due to multiple factors like economic slowdown and governmental interferences. At those times, the salesperson may be unproductive for no fault of his own. In such cases, the company cannot remove the salesperson and he turns out to be a cost for the company without productivity.
How to plan for Sales Call?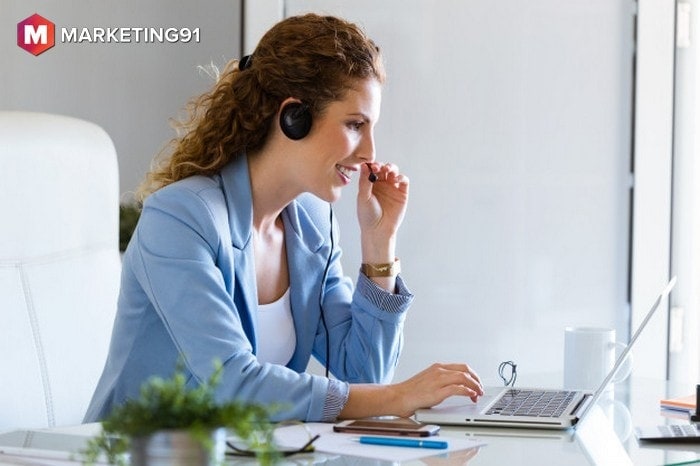 #1 Establish a connection before you make an actual sales call:
Even though many industries still use the method of cold calling to make sales. By the way, a cold call means calling people from the list contact number without having any prior information about them.
But the success rate of cold calls is very low, and you might lose a potential customer because of the lack of preparation.
Therefore, it is important that you should start warming up your customer at least 10-15 days before you make sales call to them. For example, you can send email to them containing information about your company and the products that you have to offer.
Make sure you send a simple email which is similar to the email that you would send to your best friend. Your email should not be fancy and full of graphic design.
It should contain positive information about your product and company such as positive reviews by your customers, award list of your products and company, and all the achievements of your company. In this way, you can make a positive impression on your customers before they hear about it from you.
#2 Be ready for the rejection, too:
There could be several reasons for your customers to respond to your call negatively. But rather than getting devastated and losing your enthusiasm for getting a few rejections when you make sales calls, you should make your mind ready for the rejections and keep yourself making more sales calls.
To do this, you should be both physically and mentally ready to before you start making a sales call. For example, eat healthily and fill yourself as people tend to happy and take more when their stomach is full, get yourself a comfortable seat to sit on and a distraction-free place, and keep a note and pen ready so that you can make a note down the important points mentioned by customers.
#3 Take your motivation dose before you start making sales call: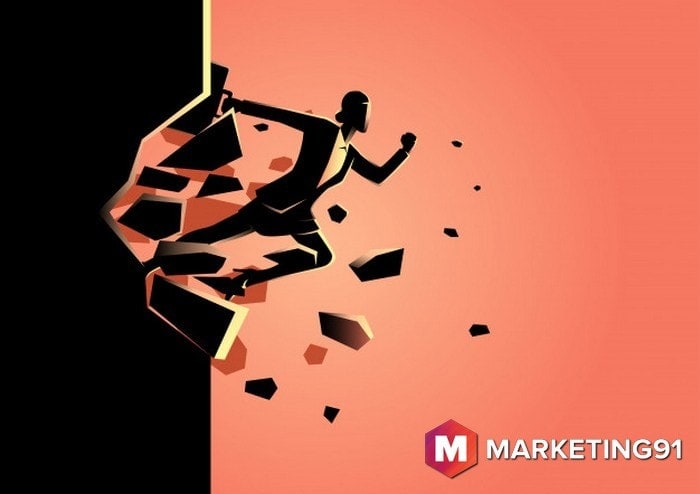 It has been said that motivation is like food for the human brain. As you need to consume food every day to make your body function properly similarly, you are required to consume your daily dose of motivation to make your brain work properly.
It is normal for a person to get demotivated and feel bad after getting so many rejections.
In other professions, the frequency of getting rejections might be low, but in the sales industry, the rate of getting rejections is quite high. That doesn't mean you will stop making efforts and start doubting yourself or the products you are selling. That means you are required to put more efforts and to work on your strategy to approach your customers via phone calls or personal meetings.
#4 Learn everything about the product you are selling:
Some salesperson learns about the products or services that they are selling just by listening from their mentors or by reading the sales documents briefly and they focus more on reciting the same sales speech that they have tried on so many customers and not on keep the factual information ready about the product that they want to sell.
Getting to know your product doesn't mean that you should only learn about the qualities of your product. That means you should be aware of the flaws in your product so that when the time comes, you can defend them properly.
You should have enough information so that you can convince your customer that hoe your products are better than the products of your competitors. You will feel more confident if you know what you are selling is good, and it will automatically improve your selling technique.
#5 Learn about your prospects: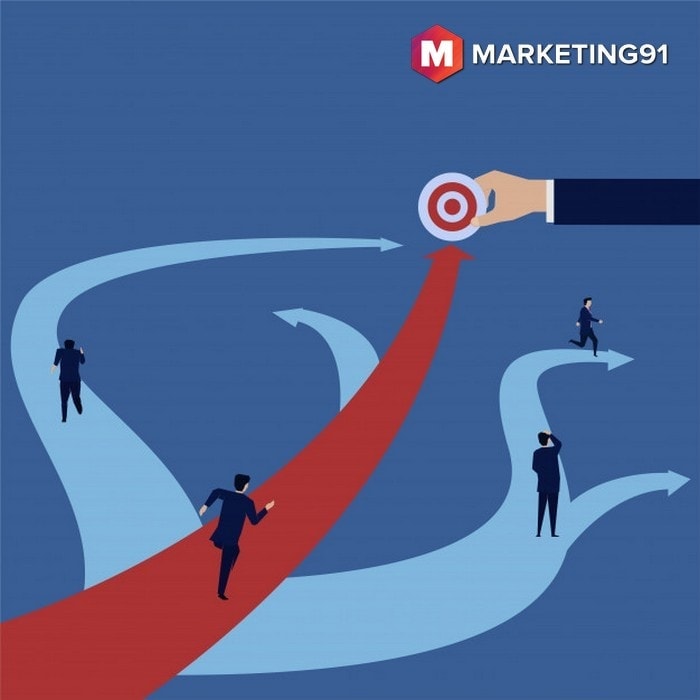 However, the concept of cold is quite popular in the sales industry, but calling your customers knowing their wants and needs, you will increase your chances to convert them. Therefore, prepare a list of your customers that you are planning to call.
Research about them and read about the previous transaction that they have with your organization. Learn what worked for the last time. In addition to this, you should know what time will be perfect to call them to get their proper attention so that your chances of convincing them increases.
You can learn about them from their social media accounts or LinkedIn profiles and the information that you have obtained to get them to talk with you and once your customer gets a little chatty offer the proposal you have, and they are less likely to decline your offer then.
#6 The practice is the key:
Making a sales call is a very monotonous and tiring job. But if you think it is an easy job then let me tell you that you are wrong. Convincing a person that you don't know personally over the phone to buy the products that they might not need is a task that can make people sweat.
So, what should you do to become better and to increase your success chances? You should practice and more practice not only when your conversion rate is low but also at the times when you are converting every third person you are calling.
Write your sales pitch speech and say it again and again and again in front of the mirror, in front of colleagues, your sister, and you can also get printed the photo of your prospect and can practice in front of his photograph.
By this, you will not only memorize what you want to say during your sales call, but you can also improve it by working on the flaws.
Different types of Sales calls: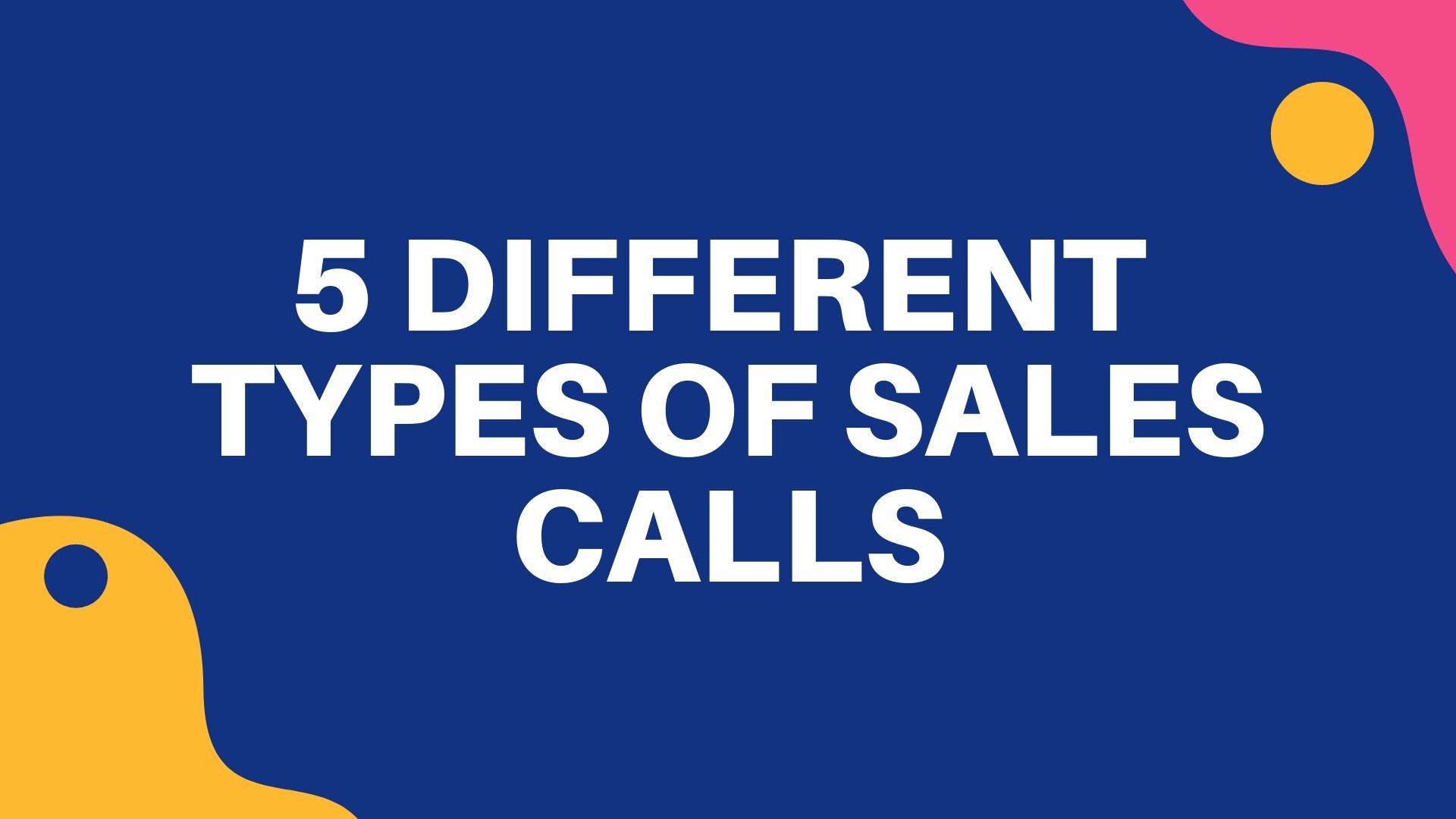 Sales calls can be of different types. Let us learn about them one by one:
#1 Cold Call
The first and most popular type of sales call is a cold call. A cold is the first step taken by a salesperson to approach the client. A cold call takes place when the salesperson and client don't know each other. This type of sales call is used in most industries to acquire new customers and boost sales.
When you make a cold call, you have no idea whether your customer wants or need the product you are selling. You try your luck to make sales.
#2 Warm Calls
On the other hand, warm sales call are the calls when the customer you are calling have shown little bit interest in the product, and you come to know about it from a web inquiry or through the interaction with another customer or salesperson.
Warm sales calls are different from a cold sales call. Here, you have more confidence what to talk about even you can also prepare your sales pitch. The success rate of conversion is more in warm sales call then cold sales calls.
#3 Traditional Sales call
Traditional sales calls are made between the salesperson and existing customers. Customers know you, and they might know the purpose for your calling them. This type of sales calls is easy to make, as you are familiar with the customer.
A traditional sales call is made to sell a new product or service to an existing customer, or it might be a call to learn about the problems of a customer and to provide a solution for those problems.
#4 Sales appointment
A sales appointment call is made when you have convinced the person to buy the product that you are selling, and now you both need to meet to discuss to the business and to finalize the sale.
This is an important call in business. You might lose a customer who is interested in buying your product by making a small mistake. It is important to not to take these calls lightly and be well-prepared before making an appointment call.
#5 Follow-up call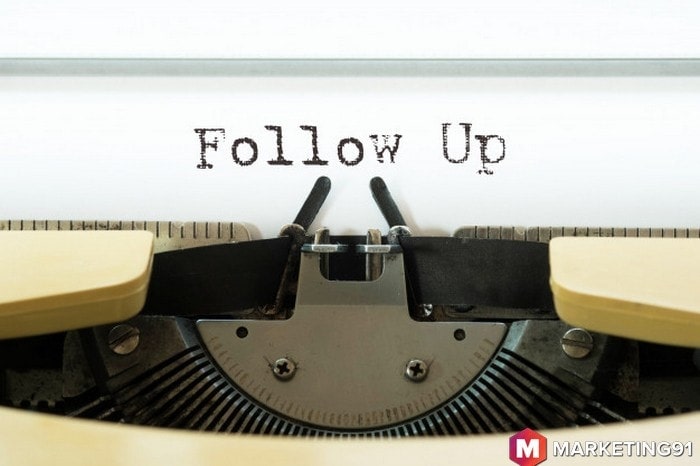 This is not exactly a sales call. But it is an important call of the entire transaction. You make a follow-up call once you have sold the product to a customer.
The purpose of making this call is to take the feedback from the person and to provide a solution if they are facing any difficulty with the product.
These calls play an important role in winning the trust of your customers and to retain them for a long time. Follow up call can provide you the opportunity to sell more to the same customer and you can also get references from them for the potential customers who might want to buy your product
Liked this post? Check out the complete series on Sales