The sales department is the only department which helps in generating revenue, and it is important to keep the salespersons motivated and maintain a stimulating environment so that maximum sales can be achieved.
Sales managers are constantly required to come up with innovative ideas to motivate their team members.
They opt for different strategies such as motivational speech, target setting, incentives, etc. to motivate their salespersons to bring more sales. Sales contest is also one of these strategies that a sales manager use to encourage salespersons to bring more sales.
People are competitive in nature, and they tend to perform better in a competitive environment. Sales contest is also a short term competition organized between salespersons of an organization to order to achieve short-term sales objectives.
Sales contest are used to organizations to boost the sales of a newly launched product or to make their salesperson put more efforts to acquire more customers or to complete the annual target of sales.
The incentives given as a reward for the sales contest are not part of regular incentives given to salesperson when they achieve their target. These are added incentives which stimulate instant sales.
Salespersons like these type of contests as they get the chance to earn extra within a short period and this type of sales contests keep them on toes to work hard so that they can enjoy the reward.
They are beneficial for both salespersons as well as the organization as salesperson get to earn extra in addition to their monthly income and organization get sales in return of small investment as a sales contest reward.
Advantages of Sales contests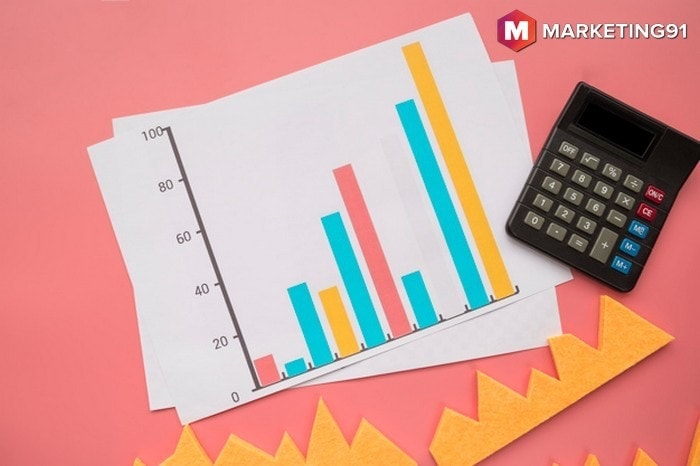 There are several advantages of sales contests in addition to bringing more sales. Let us learn about these advantages one by one.
#1 Motivates team members by healthy competition:
Sales contest bring a spark of competition among the members of the sales team. Rather than sitting together and sipping on their cup of tea and wasting companies time and money. They spend their time planning strategies and brush their skills to make maximum sales so that they can win the contest.
#2 More Sales:
The main advantage is increased sales. A motivational speech can work for one or two hours of a day, and a sales manager can't go behind every salesperson to give a motivational speech every time they lose morale.
The idea of the price of sales contest whether it is additional money, holiday trip or a new car will keep them motivated all the time, and they will think about the strategies to bring more and more sales.
#3 New Customers:
Usually, salesperson put efforts to achieve their target from the customers that they have established a business relationship with. They don't try to approach potential customers and try to convert them as long as their target is being achieved.
But when there is a sales contest, they do everything possible that they can do to win the contest. They even approach customers who have shown the slightest interest in the product and try to persuade them to buy your product.
#4 Deserving candidates get paid:
A sales team is made of all type of salespersons. Some salespersons are active and make maximum efforts to bring sales and bring new customers, and other salespersons never get out of their comfort zone and take the benefit of other's efforts and never try to convert potential customers into regular customers.
But both employees get paid equally. By organizing a sales contest, you can give the reward to the employee who deserves it.
Disadvantages of a Sales contest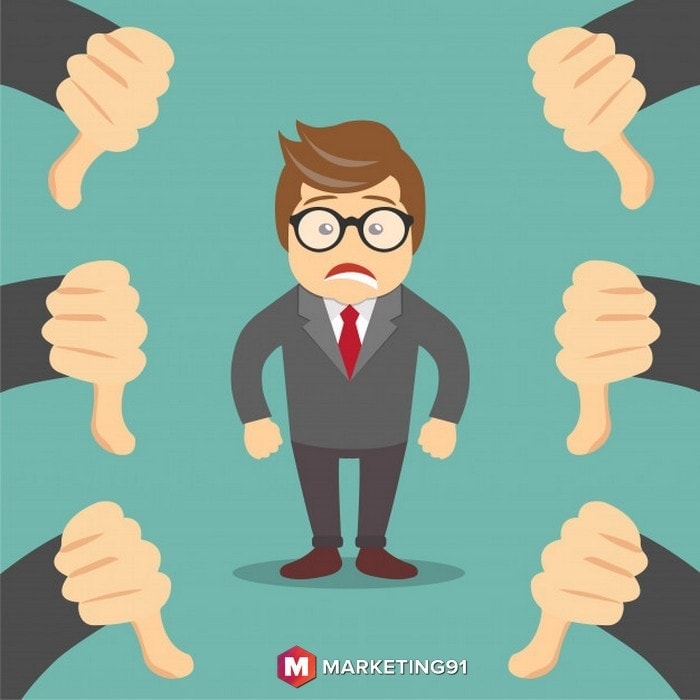 As everything has advantages and disadvantages. Sales contests are also not free of disadvantages. In this section, you will learn about the disadvantages of sales contests.
#1 Additional expense:
The price of sales contest is an additional expense on the organization. Usually, salespersons are given monthly salaries or sales commission for the sales they make. But the price, whether it is bonus money or a family holiday trip is an additional expense that the organization has to pay from their accounts.
#2 Discourage soft salespersons:
Not all salespersons are the same. Some salespersons perform better under competition or stress. However, there is another type of salesperson who performs better under distressed conditions. Sales contest can scare off employees who don't work well under pressure.
If there are recurring sales contests in your organization, then you might lose salespersons who don't want to work for incentives. They might not be good at handling the pressure.
They can have other skills such as maintaining a good relationship with customers, providing satisfying services, and having good skills to sell products, etc.
If you lose salesperson frequently, then it will impact the image of your organization as well as you will have to spend more on recruitment and training process (which can be quite expensive).
#3 The negative impact of customers:
When there is competition, the salesperson can tend to go little aggressive with their selling approach to customers. They might force customers to buy products they don't want.
In this way, you might bring sales once, but you will leave a negative impression on the minds of your customers, and there are chances that you might lose them for forever. Therefore, you must provide guidelines to your salesperson before they enter into sales contest.
#4 More Cancellations:
A salesperson might fulfill the conditions of making sales by forcing people to buy products. The salesperson paid less attention to customers or made false promising to complete the sale. In such a scenario, customers feel betrayed, and they might cancel on the orders that they made in a rush.
How to create a sales contest?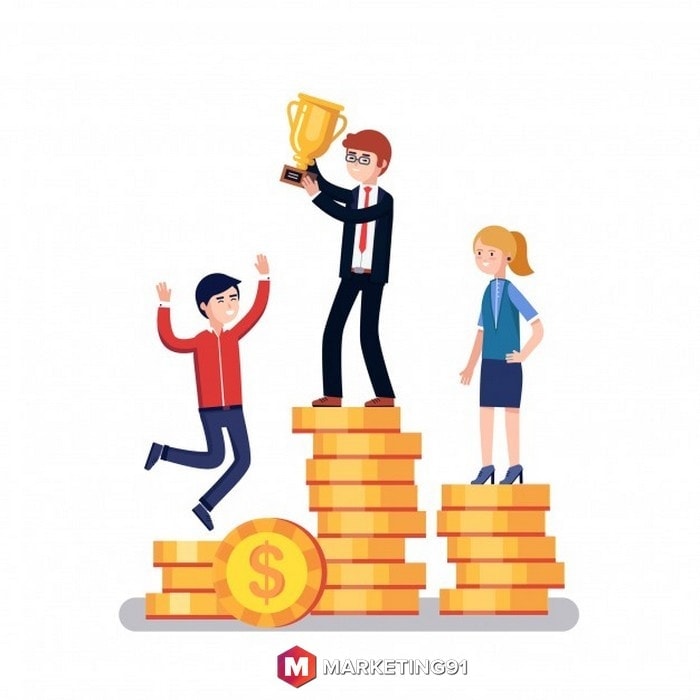 Creating a sales contest is not an easy task. It requires a lot of planning and preparations to create an effective sales contest. In this section, you will learn about the step by step procedure to create a sales contest.
Step 1. Define the motive of the sales contest:
Companies organized them for various reasons such as to boost sales, to boost profit, to increase the sales of a particular product, or to stimulate sales team. Your motive should be clearly defined and explained to employees and prepare the strategy for the sales contest accordingly.
Step 2. Define The incentives of Sales contest:
Your sales employees are most interested in the incentives that you to offer as a winning price of a sales contest. You should not randomly pick a sales incentive and announce it as the price for the contest winner.
Create a survey and learn about the wishes of your employees what they truly want or you can decide the price of sales contest based on the season.
For example, most employees like to take vacations with their family during the festive break, or they need extra money to be able to celebrate the festive season with their family.
Get the opinion of your employees through a survey and decide the price for the contest accordingly.
Step 3. Set the rules for the sales contest:
Set rules for the sales contest beforehand to avoid confusion at a later stage. For example, define the timeline of the contest clearly, define the goal of the contest, etc. also mention do's and don'ts for employees so that they know what they can do and what they can't to achieve their goal.
Step 4. Discuss your sales contest plan with relevant management:
Don't just create a sales contest idea overnight and introduce it the next morning. Plan it, plan it well, and get it in written form and discuss it with relevant management, ask their opinion, make modifications, and get their approval before sharing it with your sales staff.
Step 5. Make the early announcement:
Plan sales contest a few months before you decide to introduce it. Make your staff aware of it. Conduct meeting introduces the rules, dos, and does n'ts.
Answers the doubts and queries of your sales staff and don't leave any room for confusion. in addition to this, remind them about the contest more than once.
Send emails and put a notice about the contest in the staff room. In this way, your employees will be aware of the contest, and there will not be any room left for the confusion at a later stage.
Step 6. Review it for the last time:
At last, review your contest plan again and work on the loopholes if you find any before you launch the contest. Make sure that your sales contest is m=for the benefit of your organization as well as your employees.
Topic of Sales
Alternatively, check out the Marketing91 Academy, which provides you access to 10+ marketing courses and 100s of Case studies.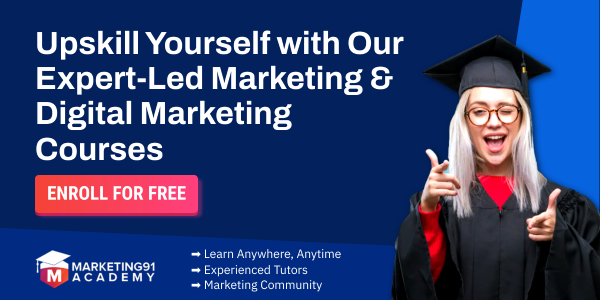 Liked this post? Check out these detailed articles on