Sales is a continuous process and the timelines are such, that you are needed to prospect and close customers again and again. The sales process is never ending. So how do you keep the process under your control? It is by having a sales pipeline. Basic tools like Pen and Paper or an excel sheet is enough for you to become a master salesman. The only thing you need to do is to prioritize your prospects. That is the basic of a sales pipeline. You need to know your most prospective customers as well as your cold prospects. So lets start with making a strong sales pipeline.
Step 1) Build a strong database 
If you want a strong sales pipeline, a strong database is a must. And a strong database comes from a mix of clients. In an ideal database, out of 10 clients, 1-2 clients will be large key accounts, 3-4 clients will be mediocre whereas 3-4 clients will be the regular and repeat ones. The reason for such a division is that large key accounts take a lot of time to close. You need to pitch them many times to actually close the account. But the mediocre and small accounts close faster. The key point here is that this is the most important step of the sales pipeline. Good customers = Healthy prospects. And therefore better rate of conversion in your pipeline.
2) Categorize your customers 
Once you have the database, you need to categorize your customers. For example – If your territory is large, then you need to target your customer territory wise. So that, when you are in the particular area, you can visit all the customers within that area. This will help you in save more time and meet more customers, thereby converting them to prospects. Similarly, you can categorize customer based on their demography, type of industry, or any other way you think your database will be more productive for you.
3) Plan your calls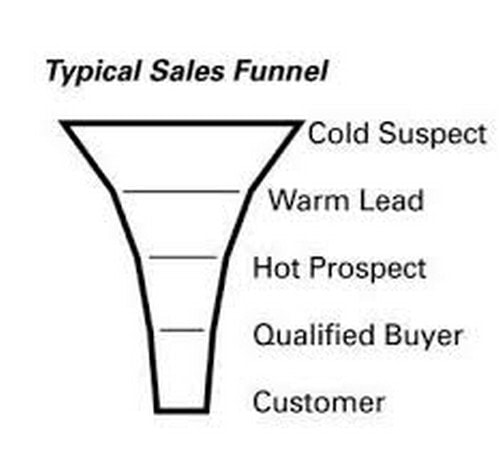 You have categorized your data and you have a strong database now. But what is the best and most productive way to call these customers? Ideally, you should have a planner in hand and you should know which customers you are going to target in which week of the month. Remember, more calls, means more conversion, and more revenue for your company. So planning is very important. Many a times, sales executive prefer calling and fixing appointments with their prospects, while they are on the run to meet another prospect. Off course, the call plans vary from person to person and industry to industry. This will help you pace your sales pipeline.
4) Polish your pitch 
A smart sales person will do 2 things to strengthen his sales pipeline. First is that he will have a strong pitch ready. One which he can change as per the situation. He will know the product in and out and accordingly, he will shift the pitch as per the customers requirement. The second is that he will read the signs. A sales person needs to be empathetic, he needs to be strong at reading people and their positive as well as negative signs. This is what will help the sales person define his prospects in the sales pipeline.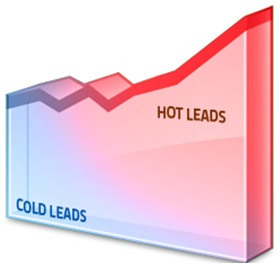 5) Hot, cold or warm prospect 
This is a critical and probably the final phase of preparing a strong sales pipeline. Categorising customers as hot, warm or cold will help you organize your efforts. So if you have 4 hot customers, 7 warm customers and 10 cold customers, you need to go to step 1 and start searching for more prospects and keep the pipeline going. Because the hot customers will be closed soon, warm customers might get hot, but the cold customers are dead meat and they are no use to you. Thus there is now a vacumm which needs to be filled. So immediately move out of your comfort zone and start searching for new customers again. This categorization will help you keep the sales pipeline going.
6) Revisit old customers 
Another idea for keeping the sales pipeline strong is to revisit old customers. Supposing you have products which have a finite life, then revisiting old customers will always keep your conversion upto date. This is because, old customers will need the product again after certain time and they will also close the fastest because they have already used your products. Thus, sprinkle your sales pipeline with old customers and you are sure to get a high conversion.
Thus, the above steps will help you create a strong sales pipeline. However, there are 2 main requisites for creating a strong sales pipeline.
a) CRM – As mentioned above, creating a CRM is necessary to have a strong sales pipeline. You may not need a paid CRM system (though it may help if your database is huge). But tools like an excel sheet, a planner or organizer are necessary to plan your sales.
b) Discipline – The 2nd prerequisite to create a strong sales pipeline is off course discipline. The more disciplined you are in regularly adding prospects to the top of the sales funnel, the more customers you will get after filteration. Many sales people learn with experience that Discipline is the best option against rejection. No matter how many prospects reject you, if you keep approaching new prospects, your sales pipeline will always give high conversion rates.
Liked this post? Check out these detailed articles on
Topic of Sales
Alternatively, check out the Marketing91 Academy, which provides you access to 10+ marketing courses and 100s of Case studies.