Sales are of paramount importance to any business. Small shops to global multi-nationals run their businesses in the hope of achieving their targeted sales goals. Since the customer is the king for all businesses, every single business entity tries its best to woo their prospective customers through different strategies.
In this mad rush for higher and higher sales, businesses need to constantly be in touch with the demands of their customers so that they do not lag behind their competition. In such a situation, having a Sales coverage strategy that hits the bull's eye every single time becomes extremely important for every business. For those wondering what a sales coverage strategy is, let us start with the basics first.
Definition of Sales Coverage Strategy
Sales coverage, in simple terms, "is the ratio of total prospects in an area to the number of prospects who can be effectively targeted or approached". To explain it further, a sales coverage strategy deploys its sales force optimally and uses sales channel after taking in account the target customer segmentation.
The heart of a sales coverage model lies in understanding how to group existing and prospective customers with similar purchasing preference so that appropriate sales resources can be deployed towards them.
In essence, sales coverage strategy combines size and structure of sales force and the distribution channel used for that particular scenario so as to effectively reach the targeted customers. The image below represents the relationship between Sales coverage, size and structure of sales team and the distribution channel used.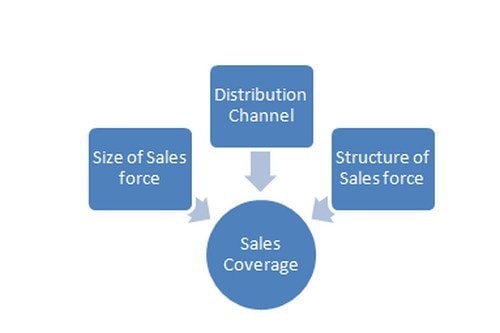 The number of sales force used as well as having the right structure of sales force is important since it helps businesses gauge the number of prospective customers that have to be reached and thus help in drafting a perfect sales coverage model. Same is the case with distribution channel, which plays an important role in telling businesses how extensive or limited their coverage is and thus craft a winning sales coverage strategy.
Why is Sales Coverage important for businesses?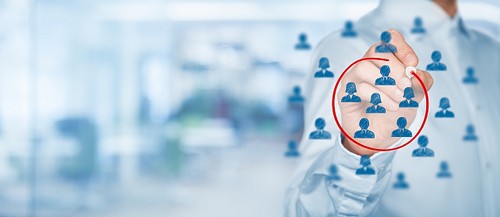 Now that we know what sales coverage is, the next obvious question that arises is – why is sales coverage so important? Well, an effective sales coverage model helps businesses get higher revenues not just from existing customers but also new customers, by just effectively deploying their marketing and sales resources. It allows businesses to set sales goals and then reach them by effective allocation of the sales team at strategic places and high-value accounts.
In today's era of cut-throat competition, every business tries to incorporate the adage "Do more with less" and thus tries to cut costs at every juncture – from operations to sales and marketing amongst others. Hence, it becomes imperative for the sales team, just like any other department, to cut costs and make the most of available resources.
This is where the Sales Coverage Strategy comes to their rescue. By knowing how much and what kind of resource they need to utilize to target customers and how to make the most of their distribution channel, they are essentially not only utilizing the resources effectively but are also increasing their chances of sales.
How to draft that winning Sales coverage strategy?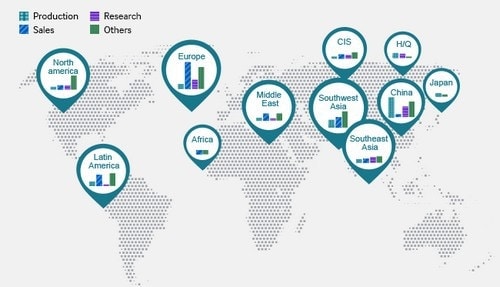 Do not get deceived by the seemingly simple explanation of sales coverage model. Many businesses have made this mistake and then have been unable to reach their targeted revenue. Given below are a few steps which will surely help draft a winning sales coverage model:
7 Steps of Sales Coverage Strategy
When crafting a sales coverage strategy, it is always advisable to start at the end. Business, thus, should decide on the final revenue they are looking at and then start backward.
The next step should be to understand the various sales numbers – such as the number of cold calls needed to make a conversion, number of conversions for a final lead, number of lead to opportunities and finally the number of opportunities needed for eventual sales. These numbers and ratios would go a long way in guiding the sales team.
The next step should be factoring in all related corporate goals. Goals like a new product launch in the near future, restructuring of the sales team or even selling a fixed number of units should all be listed down.
The fourth step is to understand the behavior of your existing and target customers. It would be prudent to dwell deep into the buying behavior of your customers while also understanding how your competitors are tackling that behavior. It would also be beneficial to understand which segment the sales team is having the most success with. All of the above can be done by making use of every available data so that the complete information is at the disposal of the businesses.
Another important step would be to segment their customers so that appropriate resources can be allocated towards them. Understanding the strength, weakness, opportunity, and threat of your sales team would be important at this stage. The next step would be to set specific targets and then assign resources to meet these targets. A rule of the thumb here would be to allocate resources according to their expertise and skills so that they would have more chances of converting the leads into sales.
Do not keep your sales team in the dark about the sales coverage model. Rather, make them aware of the model and set an expectation standard so that they are also able to set their individual goals.
Since the customer preference keeps on changing over time, it is wise to keep a track of the success of sales coverage strategy and keep upgrading it at regular intervals to meet the needs of the customers.
Though Sales coverage is no rocket science, it is no child's play either and needs careful consideration and planning. Combining the best of customer segmentation, in-house alignment and optimum use of sales resources are sure to craft a winning sales coverage strategy.
Liked this post? Check out the complete series on Sales