As a manufacturer of the goods, a business person needs to decide the method of selling their products to final consumers. There are mainly two types of sales methods, such as direct sales and channel sales that are used to sell products to their final consumers.
The meaning of direct sales is to sell products to consumers without including any middlemen. On the other hand, channel sales mean the sale of products to consumers through third-party sellers. That means the company which produces a product will rely on third party people to sell its products.
Choosing the right selling method is crucial for a business. A proper selling method can help you to reach your target consumers and enhance your profits.
In this article, you will learn about both direct & channel sales and what are the pros & cons associated with each sales method. After reading this article, you will have a clear understanding of which selling method is suitable for your business.
What are direct sales?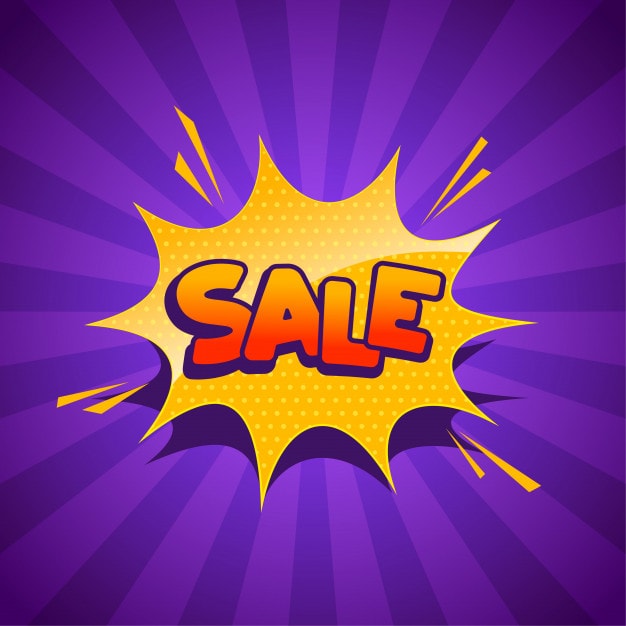 Direct sales is a method of direct selling to consumers with including any third party and away from commercial settings. There can be different methods of direct sales such as closing deals via personal meetings, by providing in-person demos, selling products through online means, or by setting up your store to sell the products.
Several small and large businesses use the direct sales method to sell their products. For example, Apple adopts a direct sales method to sell its products. Apple's products can either be bought from their physical stores or directly from their websites.
When you opt for a direct sales method, then you are required to build and manage your own sales team. If you sell your product in different parts of the world, then you are required to set up a local sales team to sell your products in different areas.
The direct sales method has both pros and cons. Let us learn about both the pros and cons of direct sales one by one.
Pros of direct sales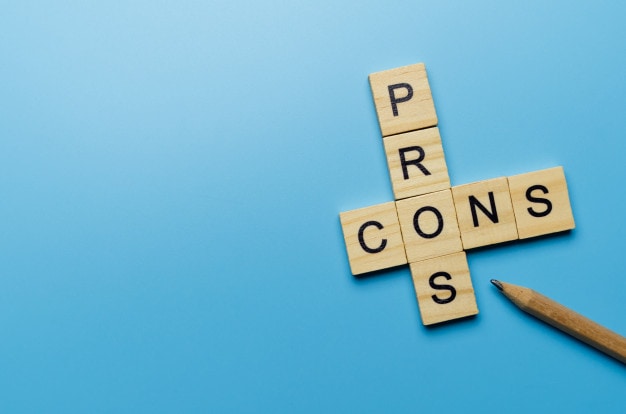 There are numerous advantages to adopting direct sales for businesses. In direct sales, the entire life-cycle of the product from manufacturing to final sales is handled by one organization. That means there is constant communication between the manufacturing team and the sales team of the company.
Moreover, you can get direct feedback from your final consumers. That means the people who manufacture the products can continuously communicate with people who finally use the products. Direct sales not only provide valuable information to the company that they can use to improve their products but also businesses to learn about the issues and complaints from customers directly.
The main advantage of direct sales over channel sales is that you get to keep all profit. You will not be sharing your profit with any middlemen.
Furthermore, it is easy to change the sales process when a company uses a direct sales model. Since all the operations from manufacturing to sales take place within the organization; as a result, it becomes easier for the businesses to share information regarding the developments and updates with the sales team.
Despite so many advantages, the direct sales method is not free from the disadvantages. If you are considering using a direct sales method for the sales of your products, then you need to learn about the problems of using this sales model.
Cons
However, you might be considering direct sales, because it provides you with complete control over the life-cycle of the product along with a 100% profit on the sales. But one main disadvantage of the direct sales model is the cost associated with the implementation of this sales model. A direct sales model can be an expensive sales model because a company is required to cover everything related to the sale of products on its own.
The company is required to hire and train sales staff and pay them salaries and other expenses that they need so that they can sell products. In addition to this, the company is required to set up a physical store and maintain an online place where people can view and buy their products. Additionally, they are required to take care of all the costs associated with the shipping and distribution of the products in the market, which is not there when companies opt for channel sales.
Furthermore, the company is required to perform all of these actions when they plan to expand their business either by introducing a  new product or by establishing their business in different cities.
Lastly, the direct sales model is not useful for businesses that sell their products worldwide. Take the example of coca-cola. Coca-cola is a beverage that you will find in a large mall as well as in a remotely located small shop. It would have been costly for Coca Cola if they had decided to opt for direct sales.
Direct sales model by business type:
The direct sales model is suitable for businesses of smaller size as in, direct sales you get to interact directly with your customers.
The businesses that have just entered the market should opt for direct sales as it provides you with an opportunity to get the responses to essential questions directly from final consumers and you can make the use of the feedback provided by them to enhance your business. You can identify potential problems and can provide solutions to them in time so that you don't lose unsatisfied customers.
Direct sales provide you with an opportunity to reach your customers and provide customer service to them to keep them associated with you. You can control the marketing message you want to deliver in the market, and you can build a positive image of your brand.
Lastly, a direct sale is a good option for businesses that produce perishable products. That means, there will be less time between the manufacturer and the final consumer of the product.
What are channel sales?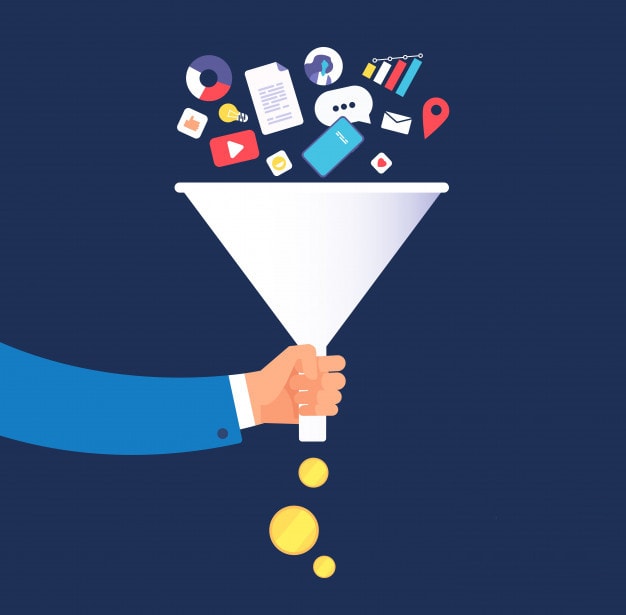 Channel sales involve various intermediaries who sell and distribute products in the market for the manufacturer. The channel sales can also be referred to as indirect sales as the seller is not directly selling products to its final consumers. For example, a company can opt for the sales of its products by including retailers, wholesalers, distributors, and dealers.
Channel sales mean including any third party to sell your products to your final consumers. Selling your products through third-party sellers is a great way of expanding your business. Selling through third parties reduces a lot of your efforts that you are required to put to sell your products directly to your consumers. Channel sales provide broad reach to your products and services and can help you take your products to a wide range of prospective buyers.
Many sellers use the channel sales method as it is a cost-effective method of selling your products in the market.
Coca Cola is an example of a company that uses channel sales to sell its products in the market. You will never find a physical store that sells Coca-cola, or you can't buy a bottle of Coca Cola from their website. You can only purchase a product of Coca Cola only through third-party sellers like a grocery store, vending machine, a restaurant, or any other sales platform.
The channel sales model has its pros and cons. Let us learn about each of them one by one.
Pros of using channel sales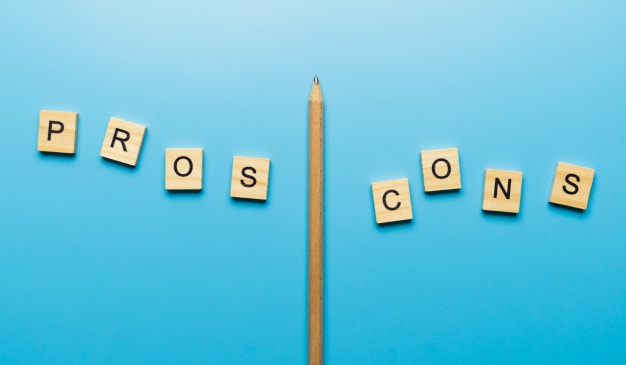 A channel sales model is a good selling model for a businessman who wants to focus on other parts of the business. You will not be required to spend a penny on building your sales team and on designing your distribution channel. You can find an efficient distributor to sell your products on the market.
When you allocate your distribution and sales work to others, you can focus your efforts on other parts of the business such as the development of new products, expansion of business, and enhancing the capacity of your operation.
By opting for channel sales, you take off the burden of selling off the shoulders of your workers and free them to invest their efforts into other important work.
In addition to this, by opting for channel sales, your company can quickly expand their business in different cities and different countries. Because in the channel sales you are not required to build your sales team and provide training to your employees to accommodate new customers.
Furthermore, you can focus your efforts on building new products and growing revenue, and you can efficiently distribute your new products in the market as you already have distributors who can spread your products in the market.
Cons
Channel sales might seem a lucrative option for the sales of your products. But remember that it is also not free from disadvantages. The first disadvantage that restrains companies from opting for channel sales is that they lose control of their business. They have to give control of their sales and distribution of products to other companies.
You will not have any say in the way third parties perform the sales and distribution work. However, this problem can be resolved by designating a channel manager. However, again the company is required to make extra expenses in the form of salary and incentives paid to the channel manager.
In addition to this, as a business, you are required to make constant actions to control the pricing strategies opted by the third parties. If a third party chooses to opt for any arbitrary pricing policy, then it might impact the pricing strategy of your business.
Moreover, if you adopt a channel sales model, then you can't enjoy a 100% profit made by the sale of your products. You will be required to share a considerable portion of the profit margin with your distributors. Sometimes the percentage of profit that you need to share with your distributor might vary from as low as to 10% to as high as 50%.
The channel sales model for different business types:
The channel sales model will be the ideal option for large companies with offices in different cities. It will be costly for such companies to opt for direct sales as they will be required to set up a sales team in different cities. Because of this reason, big companies like Coca Cola and ITC opt for channel sales as compared to direct sales.
Moreover, channel sales are a good selling model for companies that sell complex products and require high expertise for troubleshooting. The channel sales partner will not only sell your products but will also provide services to your customers whenever they need it.
This will help you to serve your customers better and keep them happy and satisfied. Your efforts will decrease, and you can spend your time building new products and exploring new market segments.
Difference between Channel sales vs direct sales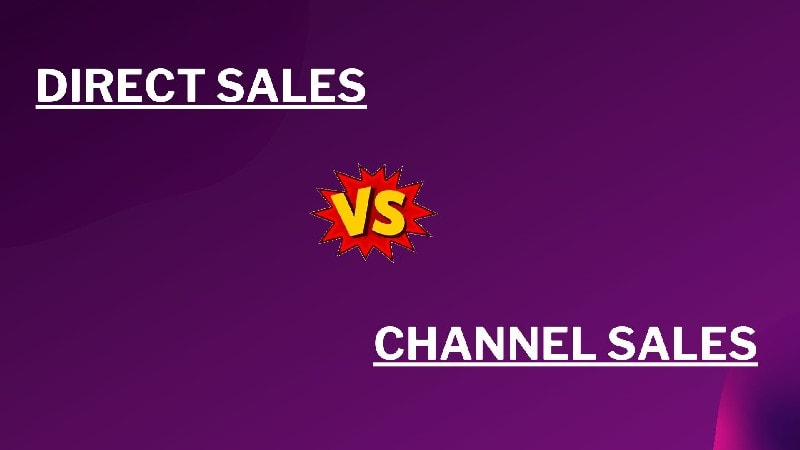 | Direct Sales | Channel sales |
| --- | --- |
| The manufacturer of the product sells products directly to the final consumers. | A third party such as distributors, retailers, or wholesalers, etc. sell a company's products to its ultimate consumers. |
| In direct sales, there is direct interaction between the seller and the final consumers of the product. | In channel sales, companies don't get an opportunity to interact with their final consumers. |
| The manufacturer gets to keep the 100% profit made from the sale of the product. | The manufacturer is required to share a certain percentage of profit with the third party seller. |
| Companies find it challenging to grow their business by opting for direct sales. | Companies find it challenging to grow their business by opting for direct sales. |
| Direct sales is a good selling option for smaller businesses. | Channel sales is a good selling option for larger businesses. |