Keeping the sales team motivated is one of the main tasks of a sales manager. He will take any measures to keep his team motivated. It is essential to keep sales reps motivated because every day, they face different situations that affect their motivation level. For example, they might be getting repetitive rejections, or they face abusive customers or the times are tough to sell the products.
Such situations can demotivate any sales reps no matter how good they are at selling. Therefore, it becomes essential for a sales manager to excite his sales team from time to time.
Following are a few methods that can be used for sales motivation
How to Motivate your Sales Team?
1. Set a goal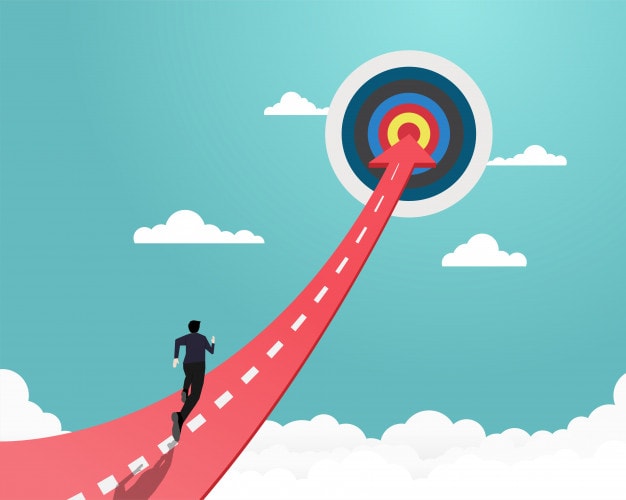 Sales goal is one of the best ways to motivate your sales employees. However, you might think it is evident for every organization to have sales goals for a specified period. But most of the time, the sales goal is decided by the upper management and is imposed on the sales reps. This way of setting goals will put pressure on your sales reps rather than motivating them.
Sales goals should be decided in the presence of sales reps because sales reps are the ones who are going to achieve the goal. They understand the market better than anyone else. Moreover, when sales reps take part in setting the goal, then they feel responsible and try to put extra effort to achieve their goals.
Make sure that the goal is neither too big or nor too small. It should both scare as well as excite the sales employees.
2. Appreciation
Appreciate sales reps in front of others when they achieve something. This will not only encourage the person to put more effort but will also motivate your other sales reps.
There is high power in appreciation. By merely saying a few words, you can boost the morale of your sales reps which can help you to achieve your sales target.
3. Minimize the difference between boss and employees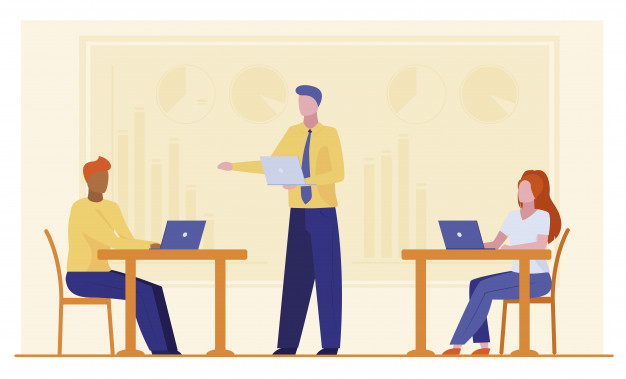 As a manager, you will find it a little challenging to implement this, but believe me, minimizing the difference between bosses and employees can make many positive changes. Reducing the difference means giving a sense of ownership to your employees. Knowing ownership gives happiness to your employees. Consider the opinion of each team member, especially when starting a new project.
For example, when you start a new project, make a team member leader of the team and give him the responsibility to plan a strategy. Give each team member a chance to manage the team. In this way, they will feel more involved in the work, and you can get unexpected results.
4. Build trust
Trust is the foundation of motivation. If your team members don't trust you then no matter how hard you try, you will never be able to motivate them. Your team members should trust you and believe that you care for their interests and think for their best. If your team members trust you, they will follow your instructions without a doubt and will put additional efforts to complete their sales targets.
A leader can lead his team effectively if his team trusts him. Therefore, a sales manager needs to earn the trust of his team members. You can gain the confidence of your employees by being straightforward with them. Share every small information with them and talk with them directly and don't beat around the bush. Discuss everything with them and share all the issues with them.
When working with your sales employees, make sure that you create a positive environment for them. Keep a helping mindset. Try to provide a solution to the problems of employees rather than scolding and punishing them all the time. Your efforts should be in a way that your employees can grow their skills and career under your guidance.
5. Emphasis on sales activities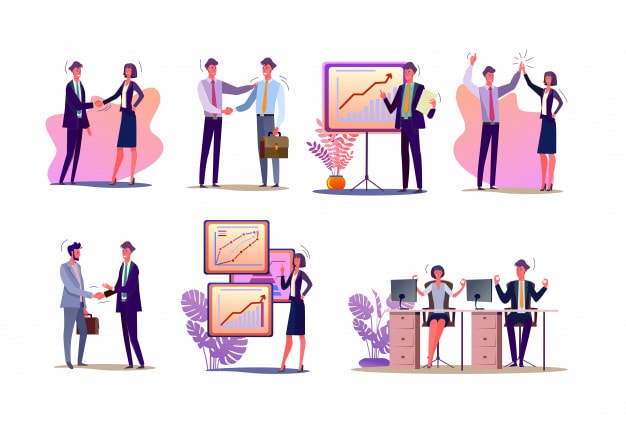 One of the common mistakes that all sales managers make is that they focus only on the sales target and not focus on the sales activities involved to make the sales. Focusing only on sales targets can create a stressful environment and will impact the performance of your sales reps.
On the other hand, if you focus on sales activities, then you can help your employees achieve sales targets faster by improving the sales activities involved in producing the results. This is because as a sales manager, you can control the sales activities and have no control over the sales results.
For example, you can manage the number of prospects your sales reps visit every day, but you can't control the response of those prospects. The chances of achieving sales targets increases when your sales reps visit more possibilities every day. Therefore, when you motivate your sales reps indirectly by helping them in improving their sales activities.
6. Monetary rewards
Money is undoubtedly the best motivator. Primarily, people working in sales get motivated by money or the things that money can buy. Because of this reason, many organizations give hefty rewards to their sales reps who achieve their targets. There are various ways to provide monetary incentives to your sales reps such as
You can give them a commission on every sale made by them.
Give them a sales target and mention a reward if they achieve that target.
Discuss future goals with your sales reps and reinforce them.
7. Provide opportunity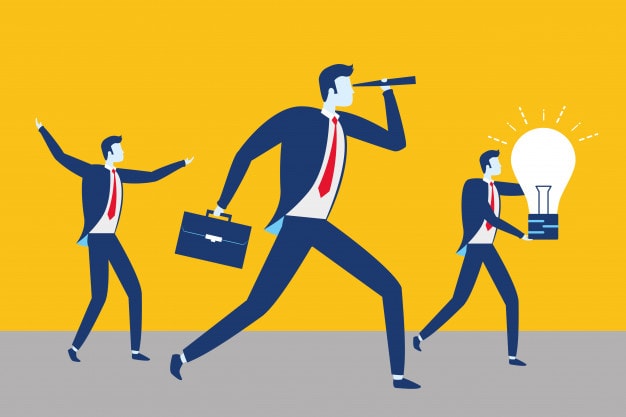 Many people in sales get motivated by the opportunity. Different people get excited by various opportunities. Sometimes a sales rep gets motivated to work with the challenging prospects, and sometimes a sales rep gets motivated by the size of the order that he might receive by working on an opportunity.
Therefore, it becomes essential for a sales manager to learn about his individual sales representatives and learn what will work for an individual. Using this information, he should provide opportunities to sales reps that not only motivate them but also excite them to put extra effort.
8. Give them independence
Some sales reps get motivated by working in a dream, and some perform better when they work independently. Giving independence to work to sales reps might look scary to some sales managers, but if done with proper care and planning, then it can get you extraordinary results.
Giving independence to sales reps means giving them empowerment, freedom, control and power on their work. Many times, sales managers ignore this motivation and focus on other methods as they fear this might result in the arrogance behavior of sales reps or poor performance at work. But if done with caution, this factor can help your sales reps to achieve their sales target fast.
You can do the following to give independence to your sales representatives:
Let your sales reps conduct the sales meeting or one segment of the sales meeting.
Assign special projects or assignments to your employees.
Provide authority and additional responsibilities to deserving employees.
9. Excellence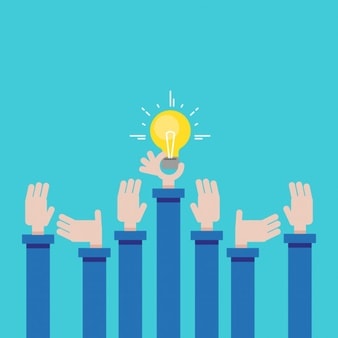 Where some people get motivated by independence, on the other hand, some people get motivation from excellence. These people want to perform well even if they are not doing well at present. The excellence-motivated sales reps do not get motivated by the challenges or opportunities, but they get motivated by achieving their personal goals and surpassing their expectations. This lot of sales reps easily get demotivated if they are burdened with high goals. They perform well when they have the freedom to choose their sales goal independently.
The excellence motivation behavior of people is defined by the behavior theory called the Pygmalion effect. According to this theory, your expectations and confidence in a person is communicated to a person through your body language, tone of speaking, actions, and other verbal interactions.
If a sales manager has confidence in his sales reps, and he believes that they are capable of achieving their goals. He conveys his views to his sales reps. This motivates and excites sales reps, and they become more likely to achieve their goals and even surpass their goals. In contrast to this, if you have low confidence in your sales team and you think that they can't achieve their target, then this will demotivate them and will lower their confidence. Their decreased confidence and demotivation will affect their performance, and they might underperform.
The following are the things that you can do as a sales manager which will help your sales reps stay motivated and improve their performance.
Discuss the personal and professional goals of your employees. Prepare an action plan with them. This will motivate them and make them focused on achieving their target.
Ignore the small mistakes of your sales reps and make sure that you discuss their mistakes in-person and not in front of others.
Encourage them to build their strengths.
Appreciate them on their achievements and when they make progress towards their goals.
Different people get motivated by various factors. You can't apply the same theory or the same method to everyone. As a sales manager, it is your responsibility to learn what will work and what will not work for sales reps. Make sure that you work individually with each employee and help them unveil their maximum potential.
Liked this post? Check out these detailed articles on
Topic of Sales
Alternatively, check out the Marketing91 Academy, which provides you access to 10+ marketing courses and 100s of Case studies.