Outside sales or inside sales? It is a huge question for a person in the business to choose one of the sales strategies to sell his products. In earlier times, people choose one out of the two approaches, but in modern times, businesses make the use of both sales strategies to sell its products and earn more profit. Because of this reason, both sales strategies have become an integral part of the sales organization structure.
Inside sales mean contacting the sales prospects from remote locations through telephone or using online means like SKype call, email, online chat or any cyber-communication methodology. On the other hand, outside sales take place in-person. The salesperson visits each sales prospect and tries to sell products using different sales strategies such as providing demonstrations of the product, providing sales material, etc.
So the question arises which sales method is better than the other?
Which sales method one should adopt to make high profits?
Read this article, to learn what is inside sales and outside sales, what kind of tasks do the inside sales representatives and outside representatives perform, and what are the key differences between both the sales methods.
Inside sales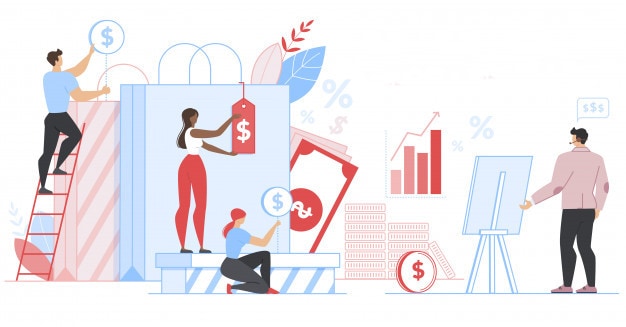 What are inside sales?
Inside sales as its names suggested take place indoors. That means the sales representatives approach their prospects through traditional means like telephonic calls or using Internet means like skype call, video calls, online chat, or emails.
Inside sales is also referred to as remote sales or virtual sales. Because in inside sales the sales representative contacts and interacts with the sales prospects from a remote location. For example, a person sitting in India tries to sell a credit card to a person living in New York.
A company requires an office, sales representatives with excellent verbal and written communication skills, telephone and Internet connection.
What do Inside sales representatives do?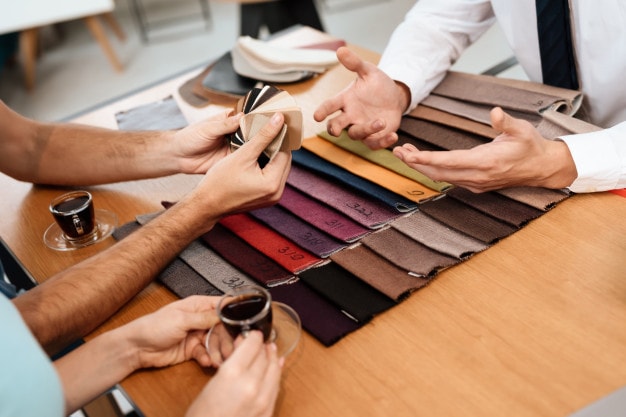 The inside sales representatives don't meet their sales prospects face-to-face. They make the use of tools like email, phone, video calling, or virtual conference meetings to connect with their potential customers.
The inside sales representatives should have excellent communication skills and soft skills, and it is their primary tool to impress their potential customers and to persuade them to buy the products and services that they have to offer.
The schedule of inside sales representatives is more predictable because the number of tasks (such as number of calls, number of sales made, proposal sent, and meetings arranged) that they are required to perform in a day.
An inside sales representative must have a deep understanding of the product that they sell because an inside sales representative is required to explain the functionality and features of the products through phone call or video call.
In addition to this, the inside sales representatives also work to arrange meetings for outside call representatives. In this way, both sales executives work together to seal a deal.
You must know the following things if you are considering the career as an inside sales representative.
1. Learn to handle rejections
The inside sales representatives are required to call many customers that they don't know personally. There will be times that you will be hung up on your face back to back. Therefore, one thing that is most important for an inside sales representative is patience.
2. Excellent verbal and written communication skills
As an inside sales representative, you will be required to communicate with your customers over the phone and through email or internet chat. You should have the skills to describe information about a product in a well-articulated manner.
3. You work from one place every day
Remember that as an inside sales representative, you will be required to work in one office and from one desk. You will not get to travel to meet your clients. All of your interactions with your clients will take place from your desk.
Sometimes, you will communicate with your customers over the phone, and sometimes you will be needed to provide a demonstration of your product over a skype call.
What do outside sales representatives do?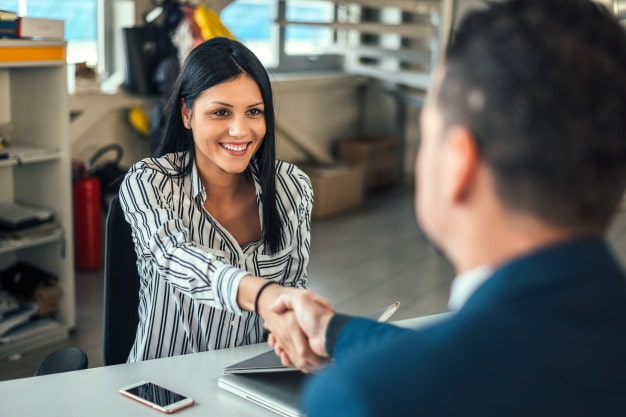 An outside sales representative sells a product to their potential customers by meeting them in-person. The outside representative spends most of their time selling products face-to-face and the rest of the time preparing for meetings and making other arrangements.
The outside sales representatives also sell their products in industrial events like business conferences and other business meetings. These methods of sales positioning are suitable for people who prefer to work independently and on their schedule.
In the present times, there is little difference between inside sales and outside sales as both sales representatives make the use of similar tools like phone, email, or social media to approach their potential customers.
If you are a person who is considering the job as an outside sales representative, then the following are the things that you should consider:
1. You are the manager of your schedule
The first thing that one should know is that an outside sales job is not for someone who needs others to supervise them or to push them to do work. You will be responsible for making your calls and arranging meetings. You will be liable to remind your potential customers about the meeting because one cancelled or delayed meeting might offset your whole day.
2. You will be travelling a lot
As an outside sales executive, you will be required to meet people at their desired locations. Some clients might want to meet you at the comfort of their home while others want to have a formal meeting in a restaurant or their office. You might need to travel back and forth in different cities or countries depending on the area a lot to you.
3. You will have a diverse workplace every day
An outside sales representative works from different locations every day. They need to travel to different places regardless of the weather. They need to stay motivated continuously to fulfil their commitment. In addition to this, you should be able to adapt to the new environment and new people quickly.
4. You will be your supervisor
It is challenging to stay motivated in an outside sales representative as compared to an inside sales representative as there will be no-one keeping an eye on you. It would be best if you were highly motivated to do your work without the supervision of others.
You will need to plan your week to meet your weekly plans.
5. Your appearance matters
In an office job, you might take it lightly and dress a little bit lousy on the days you don't feel great. But as an outside sales representative, you are regularly required to look good and be in a good mood. It will be expected of you that you will meet everyone with a broad smile no matter how they treat you.
The following are a few primary differences between Inside sales and outside sales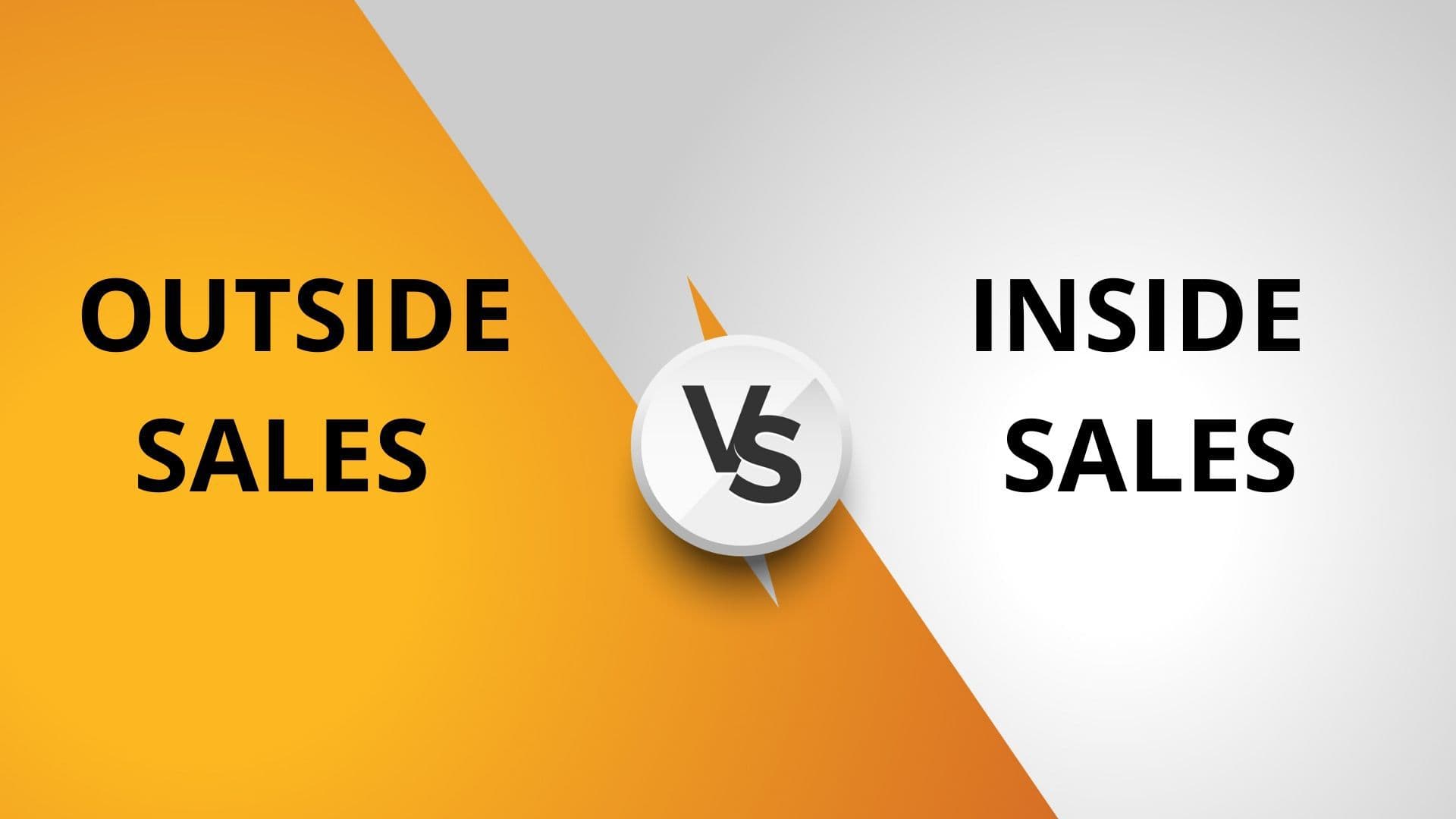 | Inside Sales | Outside Sales |
| --- | --- |
| Inside sales means selling through the means like telephone and Internet. | Outside sales means selling by interacting face-to-face with potential customers. |
| Inside sales take place indoors behind the desk. | Outside sales do not take place in one office. Outside sales representatives are required to visit potential customers at different locations. |
| Product knowledge is shared via virtual means. | Product knowledge is shared in-person and demonstration are provided to the customers before they can buy the product. |
| An inside door representative can approach a huge number of potential customers as they don't waste any time in travelling to visit customers. After calling one customer, they can start pitching sales to another customer within a few seconds. | An outdoor sales representative can pitch a sale with 2 or 3 customers a day as most of the time is spent in commuting from one place to another. |
| Inside sales method is more suitable for the sales of less complicated products. | Outside sales method is suitable for the sale of complex quality products that are sold at steeper prices. |
| Sales cycle inside sales is smaller as it begins as soon as the sales representative makes a call and ends when the deal is closed. | Sales cycle in outside sales is quality lengthy as it begins a long time ago before the sales representative meets the potential customer as the sales representative is required to prepare for the meeting beforehand. |
| Inside sales representatives are required to be good with words. | Outside sales representatives should have pleasant personalities and should be comfortable to work independently. |
| Inside sales representatives work on moderately low salaries. | The outside sales representative works on higher base salaries. Most of the time, they take a massive amount of commission on the products that they sell. |
Conclusion
Both inside sales and outside sales have their importance. However, in the present times, the difference between both the sales strategies is diminishing. For example, an outside sales representative performs both roles of an inside sales representative and outside sales representative.
From the above distinction, you can decide whether you want to use both methods or if not, then which sales method will work best for you.
Liked this post? Check out the complete series on Sales