The objectives of a marketing plan are to achieve a set of results for business promotion. Some of the key examples of marketing objectives include increasing revenues, improving customer loyalty, and driving customer acquisition. To do this, the plan outlines strategies and tactics that will be used to reach the desired outcomes.
For instance, when you think of going on a tour, you plan the trip using a map. Similarly, while beginning any marketing initiative, marketing teams need to create objectives. This is the virtual roadmap for the effective functioning of any marketing strategy. The objectives can also define how a business should market its products or services. This includes the use of advertising, public relations, direct marketing, and other tactics that can be used to reach potential customers.
What is Marketing Plan?
Marketing plans are documents that are created to outline the strategies and tactics that will be used to reach marketing goals. The plan usually includes a mission statement, a summary of key objectives and tactics, target audience information, budgets, and any other relevant information to guide the marketing strategy.
The plan can also include detailed information about the target audience, including demographic and psychographic information. This can help to ensure that the plan is tailored to a specific group of people or businesses. Additionally, the plan should outline the goals and objectives of the marketing team as well as any research that has been done to ensure that the tactics are effective.
Why is the Marketing Plan necessary?
Whether you are just a startup business or a large multinational enterprise, a marketing plan is quite essential for running it effectively and efficiently. A clearly outlined marketing plan can help you achieve better results by providing you with a means of leveraging the resources and reaching out to a large chunk of your targetted customer base at a minimal cost.
A marketing plan can help you work through your marketing goals and lets you understand how you can reach your goals. The appearance and makeup of a marketing plan can vary to a considerable extent and can be available in different options. It can either be in a generalized form or maybe in a detailed format.
In essence, a marketing plan is expected to let you know who your clients are and how to reach them. While creating a marketing plan can take a considerably easy route and does not need much time and effort, it can offer you a huge payoff when it comes to profits and getting a lot of customers.
What is SMART Marketing Objective?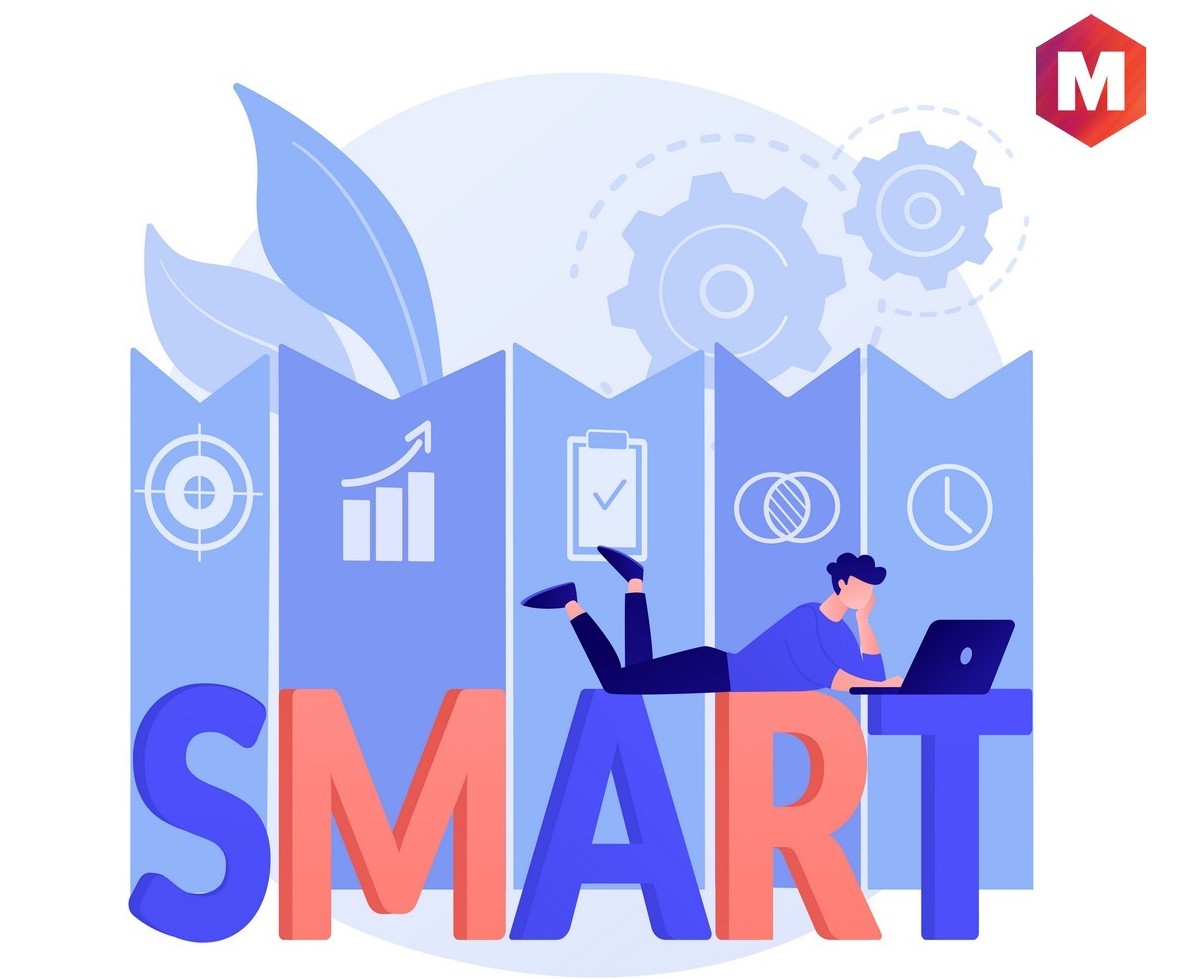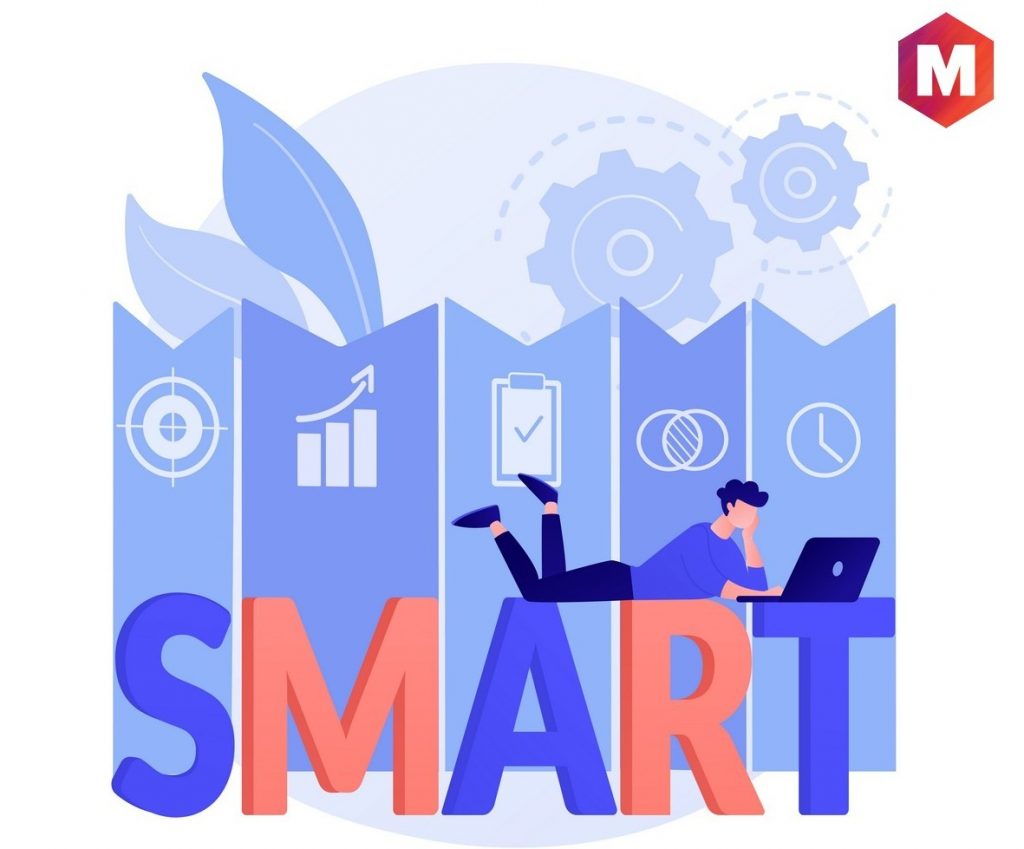 A marketing plan helps businesses to identify their target market, determine the ideal marketing strategies and tactics for reaching out to them, and set performance goals. SMART stands for Specific, Measurable, Achievable, Relevant, and Timely.
SMART marketing goals are important for any marketing plan to ensure that it is clear about the expected outcomes of the strategies and campaigns. It also helps to measure progress against these goals in order to assess the effectiveness of the plan.
When setting objectives, a marketing department should ensure that their objectives are –
Specific: The objectives should be clear and detailed.
Measurable: It should be possible to measure the success of the objectives.
Achievable: The goals should be attainable with the resources available.
Relevant: The objectives should relate to the overall business strategy or marketing plan.
Timely: Deadlines should be set in order to track progress.
They all form marketing objectives that aim to increase sales and revenue, by using market research and focusing on the target customers. With a well-defined plan in place, businesses will be able to maximize the effectiveness of their marketing efforts and achieve higher levels of success. By having a strong understanding of your objectives and making sure to have objectives that are SMART in nature, you can ensure that your marketing efforts are successful and benefit the business.?????
15 Examples of Marketing Objectives
Before you can even move to create a marketing plan, you need to have a business plan in place. This is what would set the foundation for your business. Once you have a business plan in place and it is working effectively, you will be able to develop A marketing plan with the assistance of this marketing plan.
The major objectives of marketing a plan can be outlined through the following detailed analysis.
1) Forecasting future uncertainties and minimizing them
The main aim of the marketing plan is to close the gap between the current status of the business and the anticipated position. A marketing plan should be one of the best options to forecast the possible uncertainties and issues that you may come across in the future.
A perfect marketing plan should provide you access to take the right decisions even before any eventuality strikes you so that you can minimize the losses to a greater extent. Thus, one of the major objectives of a marketing plan is to minimize the losses and effects of future uncertainties.
2) Launching a new product or service
The other major objective of a marketing plan is to launch a new product or service.
A perfect marketing plan should provide you access to all the details that are essential for launching any new product or service in the market, which includes everything from customer feedback, analytics, budgeting, and so on.
Moreover, such a plan would also help you understand the target audience better as well as guide you in the right direction.
3) Ensuring Better Coordination within teams or departments
A successful business is possible only with effective coordination between multiple departments. A well-placed marketing plan can help you achieve the best possible coordination between the departments and divisions of the enterprise.
The coordinated efforts of all the departments would help improve the efficiency of your business and marketing strategy as a whole. A marketing plan also ensures that the quality of work also stands improved.
4) Increasing Brand Presence, Awareness, and Reputation
A brand needs to increase its presence and awareness in order to become successful.
A marketing plan should provide you access to the best resources that can help your brand reach out to more people and increase its visibility.
To increase brand awareness, a marketing plan should also focus on creating brand reputation and trust.
5) Streamlining processes and control operations
A marketing plan ensures that all the activities of the multiple departments are streamlined and controlled. A marketing plan will focus on setting up the objectives for achieving the standard goals in terms of marketing, and the actual performance is measured against the planned standards.
Periodical measurement of the achieved marketing standards against the pre-determined standards will help you analyze the results and apply any corrective actions if needed. These periodic checkpoints will help the teams and departments stay focused on the tasks and goals.
6) Optimizing Brand Positioning
Brand positioning is an important aspect of marketing. A well-defined and optimized brand positioning will enable your brand to stand out from the competition.
A good marketing plan will help you effectively position your brand in the market. It should focus on developing a unique identity for the brand and creating a lasting impression amongst its customers.
7) Diversifying Lead Sources and Acquiring More Prospects
Having multiple lead sources helps in diversifying the customer base and makes it easier for businesses to reach out to a wider audience.
A marketing plan should focus on finding new markets and leveraging existing ones by acquiring more prospects from them. It should also focus on expanding into new markets as well, in order to increase the number of potential customers that can be reached.
By diversifying lead sources, businesses can maximize their marketing efforts and acquire more leads from existing markets.
8) Maintaining healthy competition within the organization
A well-laid-out marketing plan will help you configure the tasks for each of your employees. The marketing plan will also be helpful in establishing a relationship between the employees and departments. This will set out responsibilities and duties for each of the employees in specific and certain terms.
This will help have a cordial and healthy relationship between the employees and departments. Since the employees are suitably rewarded for the efforts that they have put in, this can bring about a considerable level of healthy competition between the employees.
9) Breaking Into New Markets and Retaining Existing Customers
A marketing plan helps you to identify new potential markets and customers, while at the same time focusing on retaining existing customers.
A well-devised marketing strategy will help you understand the needs of your existing customers, and develop ways to meet those needs.
You can break into new markets by targeting potential customers with specific offers that cater to their requirements. Thus a comprehensive marketing plan can help you achieve both short-term and long-term objectives of your different marketing campaigns.
10) Minimizing Wastage
A marketing plan is designed to determine the major objectives of the organization and thus prepares the plans and procedures for the activities handled. As we already made it clear in the above discussion, it both specifies the responsibilities and outlines the control mechanism for the activities efficiently.
The efforts are streamlined towards ensuring the maximum results. This will ensure that wastages are minimized to the least possible level. In addition to helping you streamline your efforts towards a focused business strategy, it also helps you check all the wastages in the enterprise.
11) Increasing Revenue and Profit Margin
The marketing plan helps to increase revenue and profit margin. It is designed to identify customer needs, preferences, current trends, and expected profits for each activity or product.
By targeting potential customers with specific offers that cater to their needs, you can attract more customers and increase your revenue. Furthermore, a detailed analysis of the cost associated with each activity can help in increasing the profit margin.
12) Keeping customers happy & satisfied
One of the objectives of a marketing plan is focused on formulating the strategies from the customer's point of sale. The ultimate customer satisfaction and maximization of profits to the maximum possible extent are what would make a marketing plan more efficient.
The marketing plan should ideally focus on making an all-out effort to ensure that the regular supply of the products and services is maintained in the market. Reasonable pricing that ensures a reasonable profit is key to a good marketing plan. It will also help provide efficient after-sales services as well.
13) Increasing employee efficiency
One of the major objectives that a marketing plan needs to focus on will involve increasing the efficiency of the employees of an enterprise. A well-designed marketing plan will assist you in setting the responsibilities for all the employees as we have already outlined in the above discussion.
The employee responsibilities are set, measured at regular intervals, and compared with the guidelines stipulated to arrive at the achievement by each of the employees. This activity should enhance the degree of efficiency of your employees as they will feel responsible for the tasks assigned to them.
Thus A marketing plan helps your employees achieve the best possible efficiency levels. Having understood what objectives the marketing plan tries to achieve, it should be understood that it is more than just a document containing bits of information.
14) Increasing customer loyalty
It is also essential to focus on increasing customer loyalty with a well-crafted marketing plan. Loyal customers are what drive any business.
A lot of strategies can be devised with the help of a good marketing plan such as offering discounts, special offers, or loyalty programs for your existing customers.
This will ensure that they keep coming back and will spread the word about your business as well.
15) Increasing website traffic
Finally, it is important to understand that a well-crafted digital marketing plan should also focus on increasing website traffic.
A lot of strategies can be employed for this purpose such as using search engine optimization (SEO), content marketing, and social media campaigns.
All these strategies will help drive more visitors to your website which in turn will lead to increased brand awareness and sales.
KPIs to measure Accomplishments of Marketing Objectives
When assessing progress on meeting the objectives of a marketing campaign, utilize these key performance indicators:
Organic traffic: The number of visitors coming to your website from non-paid sources, such as Google or Bing.
Conversion rates: The percentage of your website visitors that complete a desired action.
Cost per lead: The amount it costs to acquire each new lead for your business.
Sales revenue: How much money you are making from sales or services.
Social media engagement: How many people are engaging with your social media marketing content and how often they do so can be measured through this.
Customer Retention Rate: The percentage of customers that stay loyal to your brand over time.
Cost per Acquisition (CPA): The amount it costs to acquire new customers through marketing efforts.
Customer Acquisition Cost: Cost of acquiring a paying customer.
These KPIs will help measure the success of your overall marketing strategy and associated objectives, allowing you to adjust tactics as needed to ensure you're meeting them in an effective manner.
With these metrics, you can better understand what's working and what isn't so that you can make changes to get your desired results.
By measuring these KPIs, it is possible to monitor, understand, and adjust the effectiveness of your marketing plan in order to reach your objectives.
How to Create Your Marketing Objective?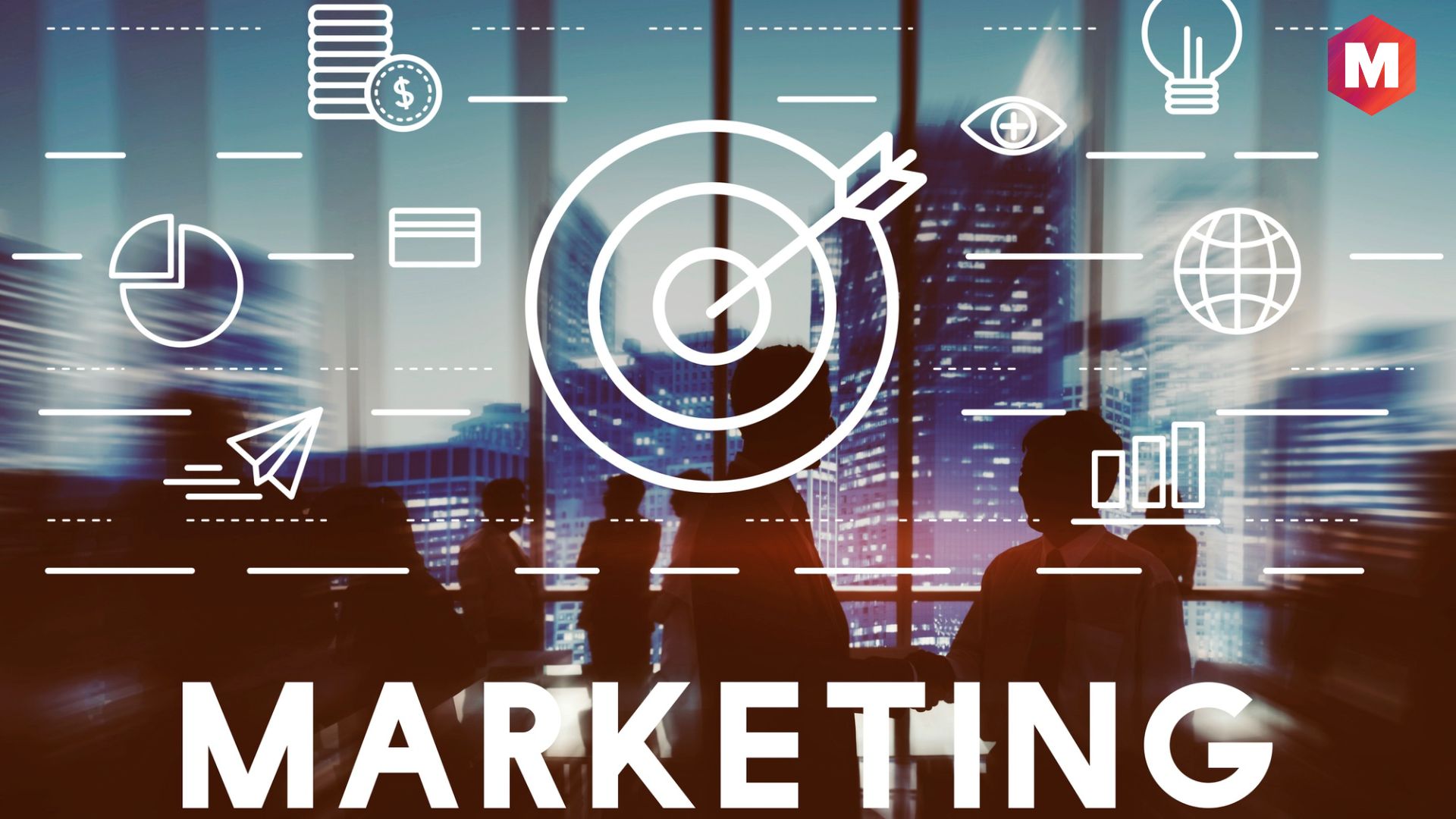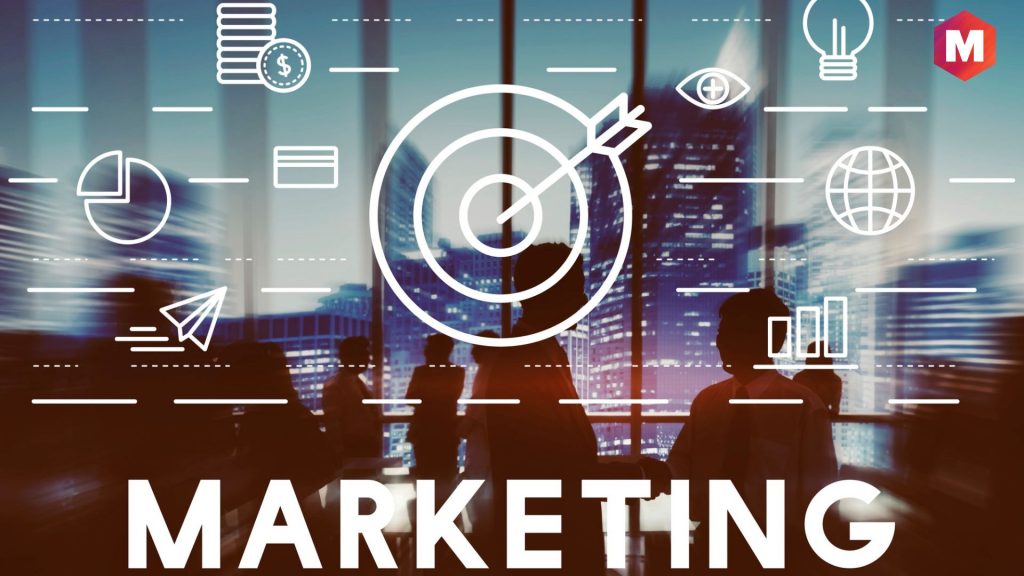 Creating a marketing plan objective involves identifying what you would like to achieve with your marketing efforts, and making sure that the objectives are achievable. Some of the steps you need to follow are-
Know your company's objective and align it with your marketing objectives: Make sure your marketing objectives match the aim of your business.
Conduct market research: It is important to have a deep understanding of the marketplace and your target audience so that you can design the right strategies to reach them.
Set 'SMART' objectives: Specific, measurable, achievable, relevant, and time-bound objectives can help you track progress and set realistic expectations.
Track your KPIs: Regularly tracking your KPIs can give you an indication of whether you are meeting your objectives.
Conclusion!
Creating a marketing plan with objectives and KPIs will help you measure the success of your strategies and adjust them as necessary for maximum results. By understanding the marketplace and your target audience, you can create effective strategies to reach them.
Regularly tracking KPIs will help you measure progress and make adjustments in order to reach your objectives. This will ensure that your marketing efforts are successful in achieving company objectives and driving growth.
Liked this post? Check out the complete series on Marketing