It is important for all business organizations to have written goals that form part of their business plan. The importance of goals is because they mostly help in deliberating the specifics that the organization needs to accomplish in regards to growth, market share, and profitability.
In some occasions, goals can as well be set for purposes of internal measurement such as staff expansion and boosting employee morale for efficiency and high productivity. As a matter of importance, it is always vital for an organization to have goals that are coherent with the SMART model.
Several benefits can be attributed to setting goals in an organization, and some of them include the following;
Here are 4 reasons for the Importance of Goals.
1) Goals Provide focus
The importance of goals lies in the fact that they provide focus and clear vision to an organization. An organization that sets goals for its employees has a clear indication of the priorities and this helps employees in turn to prioritize their work. Goals allow employees to understand and focus on the next element in the plan, once they have finished the current work.
When an organization wants to build a niche of its own, it has to table down all the varied aspects that enable it to achieve the same. Setting a vision on how to achieve success in that particular niche is what requires helping it in aiming and guiding the efforts of both the employees and the organization.
The moment you have spelled out your vision, it becomes relatively easy to transform it into goals that make it possible for you to build your vision in becoming a reality. In other words, the goals helps in providing focus and direction to the organization and helps both – the management and employees, who are ostensibly key drivers of the business. It becomes easy to work toachieve the desired results and success if you have set goals that guide your path. But more important is to ensure that the goals set are realistic and reasonable.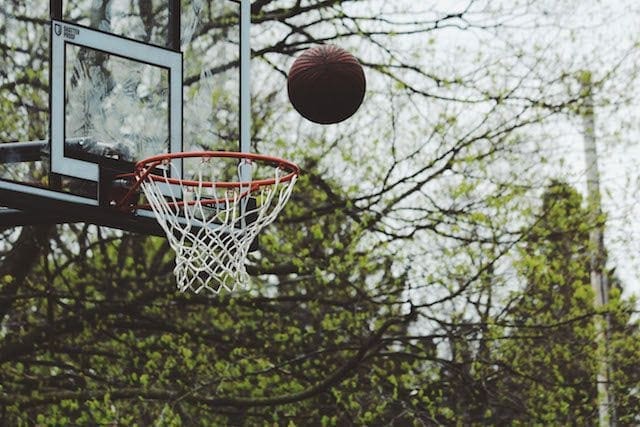 2) Goals offer measurability
When you set your goals using the SMART principle; Specific, Measurable, Attainable, Realistic & Time-bound, you allow everyone involved including the employees to measure their progress. The SMART method is an excellent way to decide the goals for your organization and it emphasizes the importance of goals and planning.
Also, when your goals have a set deadline for accomplishment, your goals become milestones that help you to transform your vision into reality. This means that you can use your goals to measure how far you have gone and how far you are still supposed to travel towards realizing your goals.
Goals also enable your employees to estimate their progress and understanding the impact that their efforts have in bringing significant positive development to the organization. Furthermore, the goals give you and the employees' reason to work harder in ensuring that the remaining part of the bargain is also achieved within the stipulated period to help in timely accomplishment and realization of the goals.
3) Goals increase motivation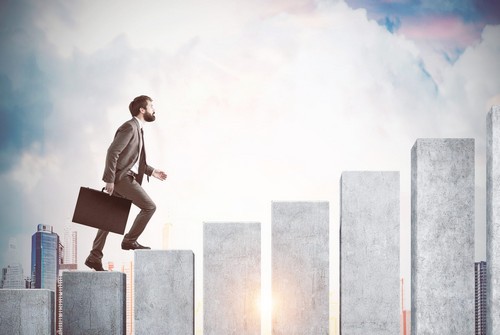 People can work and toil all through, but without something tangible that provides them with the necessary motivation, all the efforts that they put in place become of no use. The importance of goals lies in the fact that an organization can give vision and purpose to the employees as they undertake their daily tasks.
For instance, you can choose to make the employees strive in improving profitability margin by let's say 10% in that particular year rather than merely aiming for general profitability. If you have given them a target of 10%, your employees know that they have to achieve that profitability inch by inch. So they might plan and achive 10% profit every quarter to reach that target of annual 10% rise.
Apparently, the primary goal of all organizations is always to become successful, ultimately, but laying down a particular standard that constitutes the success is an important aspect of motivating the employees to strive towards achieving excellence.
In other words, goals are important tools in giving employees a challenge to reach their potential beyond their ordinary level of performance. It is more important to ensure that you design goals that stretch the workers to accomplish.
Typically, employees always feel less challenged when they have goals that seem to be too easy to achieve. Therefore, organizational goals help in challenging the employees to achieve more hence work harder which eventually works better for both the individual and the organization.
4) Goals make overall vision attainable
It is possible to realize your vision in one big step when you decide to devote adequate resources to tasks. However, it is always ideal and also realistic to make in-roads using different directions to achieve your vision. You need to realize that there is a need to ensure that you institute smaller goals and combine them to make it possible for accomplishing your vision. It is a better approach than using one big step because, in the process, you tend to learn various things that revolve around the project thus making you wiser and better in handling all the challenges that may come your way sooner or later.
In this sense, dividing your goals into smaller bits makes it easy for you to attain your overall vision given that you tend to incorporate some things in every step that you make. When you set goals, it means that you will be able to enhance cohesion among your employees, which is a major factor inimproving teamwork and eventually getting the best from the organization.
If you closely link all the small elements that are required to realize a vision of an organization, you will realize that attaining overall vision becomes easy since you understand the essential needs that are vital in propelling an organization to move forward and yield desirable results. 
To finalize,
During goal setting, it is of great importance to ensure that the set organizational goals relate directly to its vision. You should also note that the role of managers in organizations is to come up with compelling visions and then jointly work with the employees to set and attain the goals that would be significant in realizing the respective visions.
As experts usually say, predicting the future can be challenging but planning for it should be a certainty. Primarily, this means that it is fundamental to ensure that you figure out how to achieve organizational and individual success even if you cannot predict how much success can be attained at the end of it all.
Liked this post? Check out these detailed articles on
Topic of Marketing
Alternatively, check out the Marketing91 Academy, which provides you access to 10+ marketing courses and 100s of Case studies.