The success of any business is dependent upon the achievement of its customer service goals. Not only do they help businesses remain focused, track accomplishments, and reach their goals, but also improve customer satisfaction levels, provide a highly satisfactory experience for customers and empower employees.
As you create customer service goals, never forget your customers' requirements. Your customer service team should brainstorm ways to make their experience easier and more enjoyable – what they can do to take their satisfaction with your business up a notch.
What are Customer Service Goals?
A company's Customer Service Goals are the targets and ambitions they strive to achieve with its customer support team. Every business has unique goals to fulfill, which typically involve gauging customer satisfaction, response time, and engagement.
Nevertheless, the goals may differ depending on each business's requirements. Customer service teams can strive towards aims such as multiplying customer loyalty and dedication, deepening their knowledge base, and refining their overall client experience.
A few common customer service goals examples may include:
Improving satisfaction levels
Increasing the number of repeat customers
Enhancing the customer experience
Implementing customer feedback into improvements
Reducing customer service response time, etc
Why do you need customer service goals?
Maintain a Positive Brand Image Consistently – The customer service team is the face of an organization. No matter the quality of the product, if the team performs badly, the company is sure to lose its brand value and business.
Make New Consumers and Retain Existing ones Simultaneously – Efficient, professional, and round-the-clock customer service not only satisfies existing customers but also ropes in newer ones. As present-day consumers are attention seekers, they prefer places where they receive more importance and get more valued and noticed.
Improve Connectivity between Consumers and Brands – When customers talk with the service employees, they feel as if the brand is talking with them directly. This bridges the brand-consumer gap; people increase their connection with their brands and have quicker brand recognition.
Ensure Repetitive Customer Visits and More Business – Brand positioning is a continuous time-consuming process. What ads, product usage, and direct marketing do over a period of time, customer service, if properly executed; can position a brand in just a few seconds; thus overriding the effect of all the branding tools.
Rapid Spread of Word-of-mouth – Naturally, when customers get more attention and start liking the product, they immediately recommend it to others, who in turn recommend it to twenty more. In this way, the brand achieves rapid word-of-mouth and soon expands its consumer base and becomes a well-recognized name in the market.
Happy Customers!! Happier Brands!! – As the saying goes, if customers are happy, their brands are happier as it brings more goodwill, value, and a positive image to the brand name. What more does a brand want??
How to Set and Measure Customer Service Goals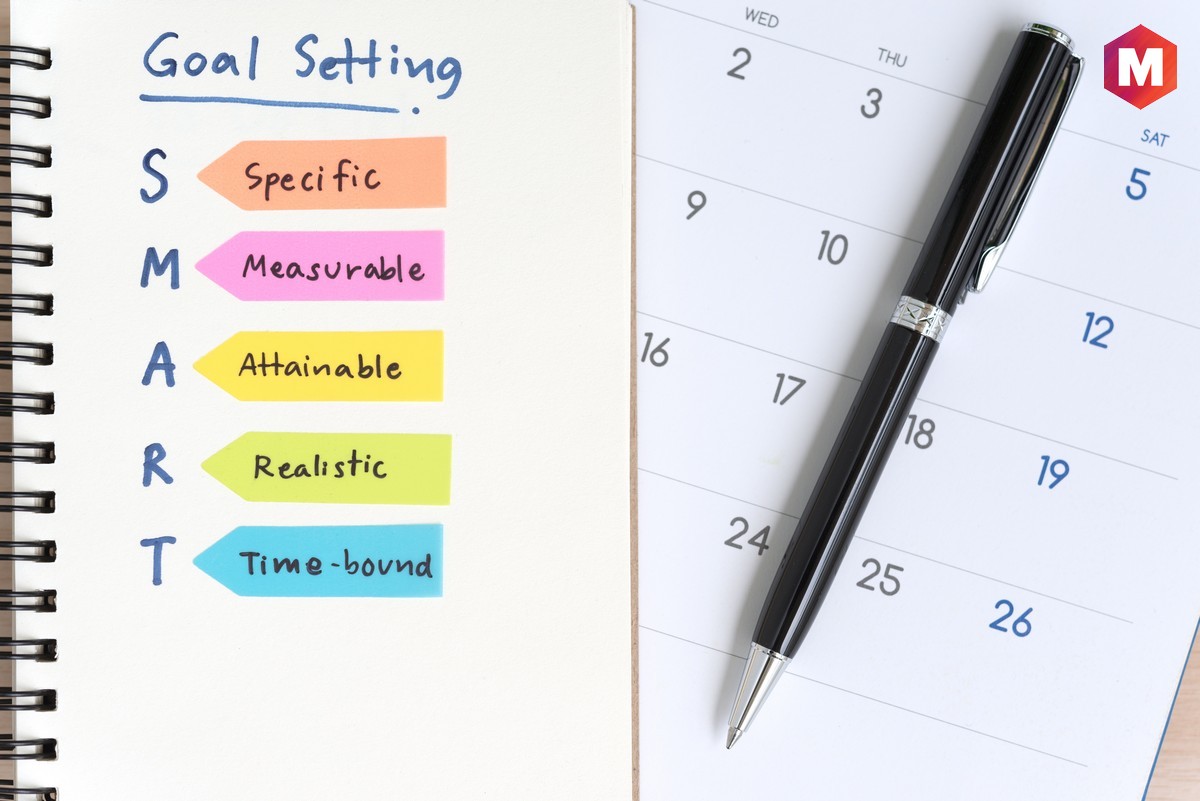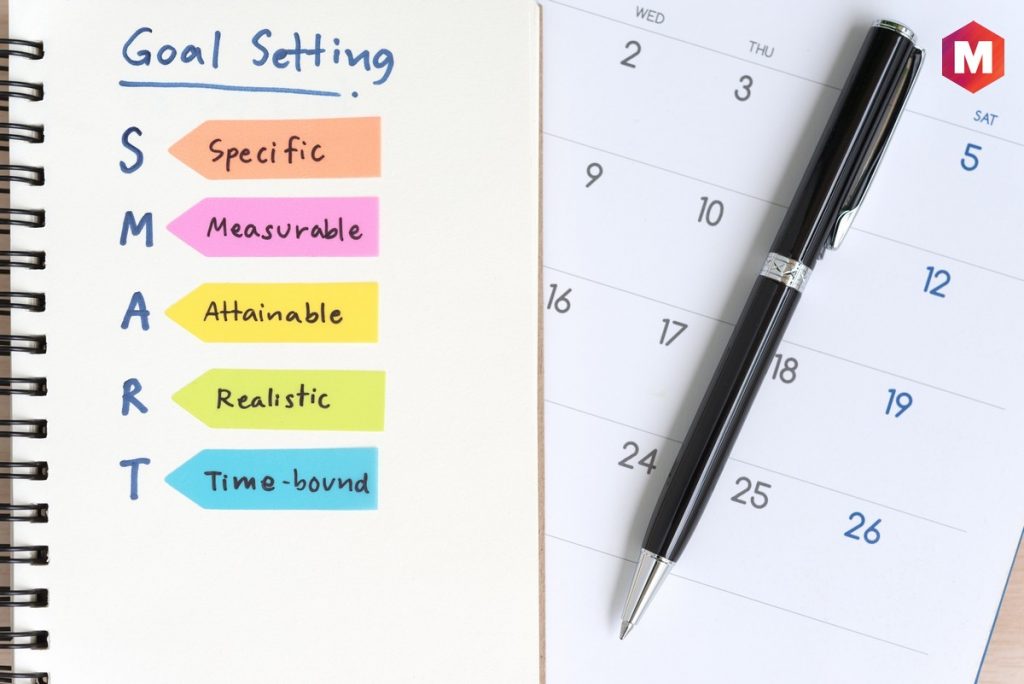 It's natural to come up with several core objectives for your customer service strategy, however, these ideas require some order to matter. That is where SMART goals can be beneficial.
SMART stands for Specific, Measurable, Achievable, Realistic, and Timely – a powerful tool to ensure that your goals have what it takes to be successful. With this acronym, you can create a customer service goal that is specific enough to give direction while also being attainable within an achievable timeframe with measurable results.
Your goals should be:
Specific – Rather than merely stating "improve customer service," be specific on what results you wish to attain.
Measurable – Strive to exceed expectations by tracking a measurable target, such as improving satisfaction with an elevated percentage.
Attainable – Establish achievable objectives that can be accomplished with the resources you currently possess.
Relevant – Ensuring your goals are pertinent to both your business and customers' needs is pivotal.
Timely – To remain committed and accountable, set deadlines for attaining each goal.
Measuring progress toward customer service goals can be accomplished through the use of consumer surveys, analytics, and other relevant measures.
Key Customer Service Goals & their KPIs
1) Improving turnaround times
KPI: Average Handle Time (AHT)
Responding quickly to customers' inquiries is integral to providing excellent customer service. People expect prompt responses to their questions and don't want to wait for an answer – even if it's a simple query.
Not responding in a timely manner can lead to an unsatisfactory customer experience and will likely result in negative feedback or even lost business.
2) Improving employee skills
KPI: AHT, Employee Feedback, & Staff Turnover
Achieving this customer service goal of improving turnaround times requires a multifaceted approach that includes adopting new contact channels, increasing employee training and troubleshooting skills, and enhancing overall job satisfaction.
By taking these steps, it is possible to make real progress in reducing average handle time (AHT) while providing better customer service experiences and improved efficiency.
3) Increasing customer advocacy ?
KPI: Net Promoter Score (NPS) & positive survey feedback
What makes improving customer satisfaction different from other customer service goals is the use of powerful metrics and indicators that can accurately measure your success. These measurements allow you to track your progress, analyze trends, and adjust your strategies in order to achieve greater customer satisfaction and ultimately increase your bottom line.
NPS scores can help you to identify your customers who are likely to advocate your business in the near future. This will ensure that you get more referrals and boost your brand recognition. Having a high Net Promoter Score (NPS) reflects the quality of customer service you offer. It is a sign that your customers are satisfied with your services and happy to recommend them to others.
4) Increasing customer loyalty
KPI: Customer Retention Rate (CRR) & Customer Churn
Knowing whether your customer service efforts need improvement or not can be determined by measuring your Customer Retention Rate (CRR) and the number of customers that are leaving for competitors. If you observe a low CRR and a high churn rate, it is recommended to prioritize this customer service goal above all else in order to improve customer satisfaction.
If you want to foster trust and loyalty among your customer base, having a customer-centric philosophy is one of the best ways to accomplish this. By focusing on their needs, wants, and expectations, you can give them an optimal experience and make them feel valued. This creates a strong bond between the company and customers that can last for many years.
5) Promoting self-service and increasing efficiency
KPI: Interaction Queues & Abandonment Rates
Self-service is an efficient way of reducing costs and boosting productivity. Companies of all sizes can benefit from the right solutions and tactics to maximize their gains.
Self-service tools like chatbots, knowledge bases, and FAQ pages give customers the power to solve their own problems quickly and easily. Selecting the right tool for customers can be challenging.
10 Examples of Customer Service Goals
1) Delighting your customers by improving customer satisfaction
Enhancing customer satisfaction should be the primary driving force behind providing excellent customer service.
Quality customer service is paramount, and monitoring your team's performance with Customer Satisfaction (CSAT) surveys is imperative. If you notice that your clients aren't content with the level of service they're receiving, then it's time to re-strategize to optimize their experience!
2) Elevating your net promoter score with lasting effects
Although customer satisfaction (CSAT) measures customers' reactions to the service your team provides, net promoter score (NPS) gauges their overall sentiment towards your brand.
Although customer service may seem insignificant on the surface, its impact on a business's branding should never be overlooked. When you decide to boost your NPS, it shifts the focus of everyone on your team and is a great way to drive progress.
3) Minimizing customer wait time for a more enjoyable experience
As you strive to provide exceptional customer service, speed is paramount. Studies have consistently highlighted rapid responses as the most integral component of a customer's experience.
The entire team needs to prioritize promptness. Agents must remain focused, be quick in their conversations with customers, and have access to appropriate resources that are adequately staffed. First Response Time (FRT) and Average Response Time (ART) are some of the KPIs your customer service team goals should be dedicated to reducing wait time.
4) Cutting your costs per contact and maximizing ROI
For a business to succeed, it must be meticulously planned and its budget managed prudently. Additionally, customer service costs should always be tracked as they are crucial for achieving the desired return on investment.
To maximize efficiency and profitability, it is essential to track the cost of client engagement. Decreasing these costs can be achieved by optimizing processes and investing in training staff.
5) Using Metrics specific to each channel
Even though it might not check all the boxes of a SMART goal, creating an assigned channel should still be considered when setting objectives.
Plus, to monitor performance levels for each team member, metrics that are specific to their particular channel should be established.
6) Enhancing the quality of customer service replies
Maintaining consistency is critical for great customer service and satisfaction, as customers recognize it immediately.
To ensure that your team's responses are both high-quality and consistent every time, consider integrating quality assurance or conversation reviews into the process. Through ongoing feedback from reviews, you can ensure that entire customer service team representatives provide the highest-quality customer service each and every time!
7) Enhancing agent satisfaction by providing a greater sense of fulfillment with their work
Investing in satisfied employees will result in content customers. After all, it's hard for displeased personnel to give the compassionate and well-thought-out service that your buyers deserve.
As a customer service manager, optimizing the experience of your team should be at the forefront of your priorities.
8) Sharpening your teams' troubleshooting abilities to become more efficient in problem-solving
Being proficient in troubleshooting is a prime skill that all customer support agents should have. Just like any other expertise, this ability may be enhanced over time with practice and dedication.
In case you feel your diagnostic skills need some work, focusing on sharpening your troubleshooting techniques could prove to be immensely beneficial for both you and the customers you serve.
9) Cultivating and developing your leadership skills
Leadership skills are essential for agent growth, providing agents with motivation and new opportunities. It is key to achieving success in either a manager or contributor role.
Good leaders are not just measured by metrics, but also through tasks that foster the development of new skills. Providing feedback on such tasks will help solidify these capabilities.
10) Making your customer service mobile-friendly
Mobile devices now account for almost half of all web page views in the world, so it is important that you make sure that your customer support channels are all mobile-friendly. Email, chat, and phone are just some of the types of customer support you can offer, but they need to also be optimized for mobile use.
To ensure customers have a smooth and convenient experience, make sure your self-service sections are mobile-friendly and accessible. Additionally, facilitate the option of SMS messaging for customer support. Moreover, provide software and tools that can be accessed on mobile by your service team.
What are the key elements of good customer service?
In order to ensure customer loyalty and satisfaction, effective customer service must be provided to meet customer expectations. This includes understanding the needs of customers well, attending to them quickly, and providing the most suitable solutions accordingly. Some of the key elements that your customer service should incorporate are-
1) A point of contact for customers
Specifying points of contact for customers can improve their experience, as the point of contact varies depending on their progress in the pipeline. Customers looking to buy should connect with a salesperson, while those seeking help should talk to a customer service representative. Identifying contacts speeds up communication, and problem-solving, and builds trust in the brand.?
2) Problem-solving in real-time
Real-time customer support provides fast solutions to customer's problems, even before a sale has occurred. Implementing AI tools can reduce cart abandonment by promptly responding to customer questions during the purchase process.
3) Customer feedback analysis
Analyzing customer feedback is essential to understand their needs; however, this can be difficult when dealing with written or verbal responses. Discover themes organically instead of imposing preconceived ideas onto the comments.
How can an organization reach its Customer Service Goals?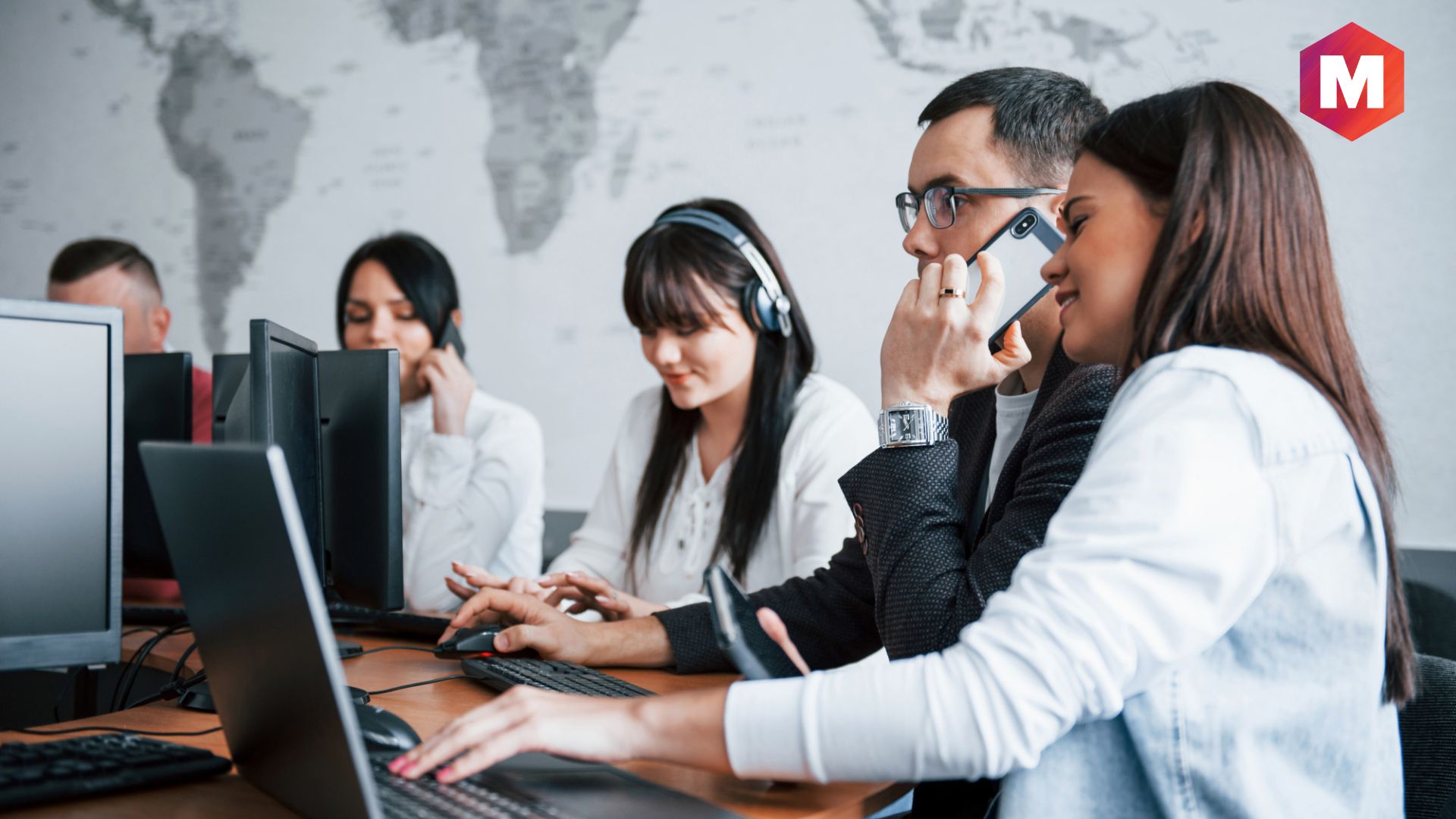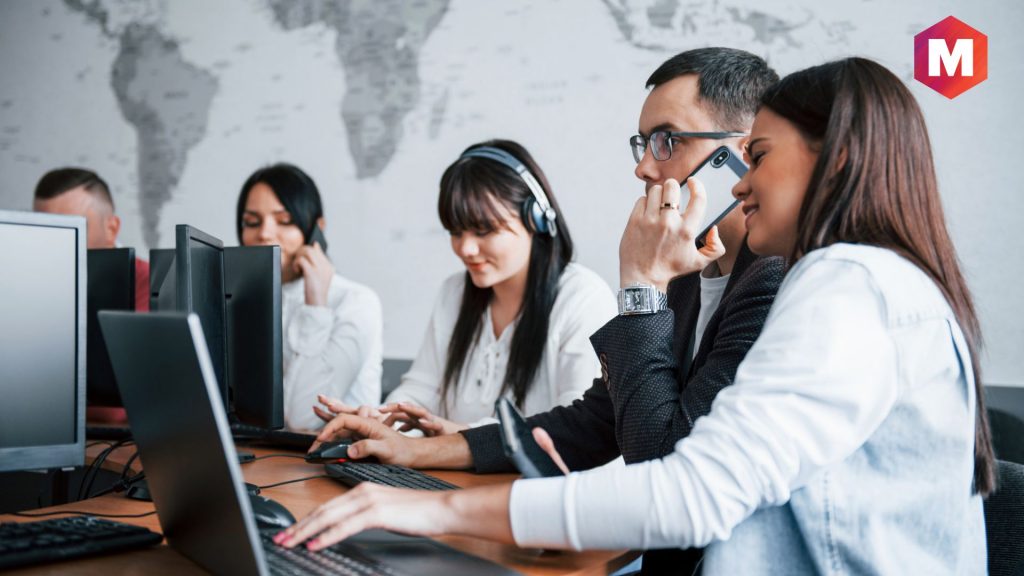 To reach customer service objectives, first of all, you need to set customer service goals, and then going through below given five steps, you can accomplish all those critical customer service goals –
1) Designate a Professional Customer Service Team
A 9 to 5 service team, equipped with the required skill set, dedication, and professionalism is the stepping stone to achieving the goals of servicing customers. Besides employing dedicated staff, it is always recommended to have a chat box on websites where customers can post their queries, feedback, and complaints 24*7.
For a better quality of service, the employees can handle customers without being physically present at work. There are many apps that enable companies and their staff to stay in touch with their customers and answer their requirements on the go.
2) Train, Motivate, and Monitor Customer Service Employees
Undoubtedly, the job is very monotonous and does not bring any diversity. So, to cheer up customer service employees and extract their maximum potential, companies must engage in periodical training, motivation sessions, incentives beyond work hours, and monitoring and supervising their performances. Just like customers, the service employees need to be felt important, something which is ignored by most companies.
As an example, organizations can conduct weekly meetings for these employees where they shall be encouraged to come up with new ideas and concepts on customer treatment. In this way, they can promote innovation and add quality to customer service.
3) Take Specific Feedback from Customers on Service Quality
Most brands ask for product-centric feedback from consumers. Hardly any brand pays heed to generating an opinion about customer service. In fact, it's a common perception that the work of this department is limited to talking with customers and handling their complaints and requests.
Belying all such perceptions, customer service has good potential, sometimes greater than campaigns and commercials. Hence, the need of the hour is to give more emphasis on customer service and ask people about how they feel about it and their views on improving the service quality.
To stand out in the market, the best that a brand can do is to generate views and opinions from both employees and customers; compare and devise a good customer servicing strategy for best results.
4) Integrate the Customer Service Team with Marketing and Branding Departments
Feedback is not enough. The service team must always be connected with other product-specific departments so that they are aware of the product and the problems it is likely to develop.
Constant communication with other branding sections will widen their understanding of the product, which in turn will shape their customer interaction and will definitely be a bang for the best customer service.
5) Forecast queries from customers and make the answers ready
Already in practice among the best brands around the world, predicting queries makes the service staff 50% prepared. They know what they have to face and will, therefore, sound more confident during customer interactions.
Above all, the team shall be more efficient in solving problems and present a good image of the organization in front of the public.
Conclusion!
Customer service is a crucial component in any business, and laying out attainable customer service objectives can maximize the level of satisfaction and experience your customers get. Establishing these goals will help to guarantee that your company is giving quality customer support.
While setting customer service goals, it is essential to keep the specific requirements of your individual business in mind. Meeting customer needs and exceeding customer expectations should be a priority to ensure customers have a positive experience. Creating a memorable interaction that will make customers want to come back is key to fostering customer loyalty and sustained business success.
Liked this post? Check out the complete series on Customer Management