Customer Servicing is the art of meeting customer expectations by delivering their requirements and if possible giving more than what is expected.
As an integral part of brand building, customer service possesses the power to improve the brand image in the minds of consumers as well as ruin it; all in one go. Regardless of whether people are new consumers of a product or a brand loyal person, attending customers in a desirable way makes a big difference in the world of branding and communications.
What are Customer Service Goals?
Having Customer service goals is a result oriented approach to customer service. There may be different tasks given to customer service team. In some cases, customer service team is asked to get most positive feedbacks. In other cases, customer service team might be given the task to solve customer queries in X amount of time. In some cases like Consumer durable and automobiles, it is the task of customer service team to sell service parts as well.
Thus, customer service goals of a company differ from company to company. Depending on the type of your company, you can decide your own customer service goals.
What is it that you want your customer service team to do?
What is the best way to measure post sale happiness of customers in your organization?
If you were a customer and looking at your own organization, how would you want your organization to appear to the customer.
Some of the above questions can be answered by having specific customer service goals in place.
Objectives of having Customer Service Goals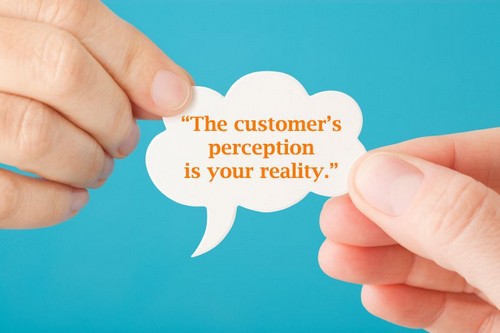 1) Maintain Positive Brand Image Consistently
The customer service team is the face of an organization. No matter the quality of the product, if the team performs badly, the company is sure to lose its brand value and business.
Hence, to keep up the good brand values in the consumer mind and reserve a space in the heart, the work of attending customers online or offline assumes greater significance in the world of brand building.
2) Make New Consumers and Retain Existing ones Simultaneously
Efficient, professional and round-the-clock customer service not only satisfies existing customers but also ropes in newer ones. As present-day consumers are attention seekers, they prefer places where they receive more importance, get more valued and noticed.
Customer service, by virtue of its novel features and human appeal, is an important tool to make people feel special. Moreover, it addresses their psychological needs and develops an emotional connect with existing and potential consumers.
3) Improve Connectivity between Consumers and Brands
When customers talk with the service employees, they feel as if the brand is talking with them directly. This bridges the brand-consumer gap; people increase their connection with their brands and have quicker brand recognition.
It further extends to a situation when the consumer thinks 'either this brand or nothing' while purchasing any product offered by the specific brand.
4) Ensure Repetitive Customer Visits and More Business
Brand positioning is a continuous time-consuming process. What ads, product usage, and direct marketing do over a period of time, customer service, if properly executed; can position a brand in just a few seconds; thus overriding the effect of all the branding tools.
Therefore, when customers are impressed by the quality of service, there's a default tendency to stick to the brand and only purchase its products; thus making repetitive visits to the brand store or online forums where the brand is available.
With time, it may so happen that even though the brand might not come up with commercials, the customer service team can keep the business running by doing all that it requires.
5) Rapid Spread of Word-of-mouth
Naturally, when customers get more attention and start liking the product, they immediately recommend it than others, who in turn recommend to twenty more. In this way, brand achieves rapid word-of-mouth and soon expands its consumer base and becomes a well-recognized name in the market.
6) Happy Customers!! Happier Brands!!
As the saying goes, if customers are happy, their brands are happier as it brings more goodwill, values and positive image to the brand name. What more does a brand want??
How can an organization reach its Customer Service Goals?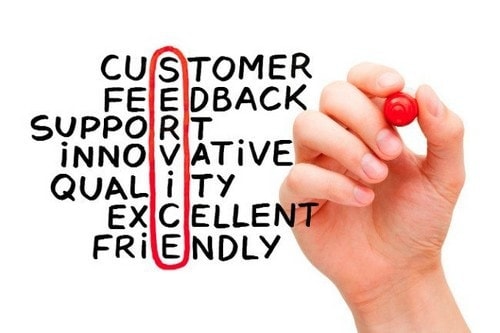 1) Designate Professional Customer Service Team
A 9 to 5 customer service team, equipped with the required skill set, dedication and professionalism is the stepping stone to achieve the goals of servicing customers. Besides employing dedicated staff, it is always recommended to have the chat box on websites where customers can post their queries, feedback, and complaints 24*7.
For a better quality of service, the employees can handle customers without being physically present at work. There are many apps which enable companies and their staff to stay in touch with their customers and answer their requirements on-the-go.
2) Train, Motivate and Monitor Customer Service Employees
Undoubtedly, the job is very monotonous and does not bring any diversity. So, to cheer up customer service employees and extract their maximum potential, companies must engage in periodical training, motivation sessions, incentives beyond work hours and monitoring and supervising their performances. Just like customers, the service employees need to be felt important, something which is ignored by most companies.
As an example, organizations can conduct weekly meetings for these employees where they shall be encouraged to come up with new ideas and concepts on customer treatment. In this way, they can promote innovation and add quality to customer service.
3) Take Specific Feedback from Customers on Service Quality
Most brands ask for product-centric feedback from consumers. Hardly any brand pays heed to generate an opinion about customer service. In fact, it's a common perception that the work of this department is limited to talk with customers and handle their complaints and requests.
Belying all such perceptions, customer service has good potential, sometimes greater than campaigns and commercials. Hence, the need of the hour is to give more emphasis on customer service and ask people about how they feel about it and their views on improving the service quality.
To stand out in the market, the best that a brand can do is to generate views and opinions from both employees and customers; compare it and devise a good customer servicing strategy for best results.
4) Integrate the Customer Service Team with Marketing and Branding Departments
Feedback is not enough. The customer service team must always be connected with other product-specific departments so that they are aware of the product and the problems it is likely to develop.
Constant communication with other branding sections will widen their understanding of the product, which in turn will shape their customer interaction and will definitely be a bang on for best customer service.
5) Forecast queries from customers and makes the answers ready
Already in practice among the best brands around the world, predicting queries make the service staff 50% prepared. They know what they have to face and will, therefore, sound more confident during customer interactions.
Above all, the team shall be more efficient in solving problems and present a good image of the organization in front of the public.