Providing quality customer service is a must for any business, as it leaves customers with a positive impression. Unfortunately, in the past, this important element was often overlooked or put on the back burner while other things took priority.
Times have certainly changed as the concept of customer service is gaining more and more prominence in recent years.
As per some recent studies in the field of why customer service is important –
Research indicates that a negative customer service experience can cause nearly 69% of customers to discontinue their relationship with a company. – ArenaCX

According to a survey conducted in the US, around 47% of online adults said that they would abandon their purchase if they don't get a prompt response to their query. – Forrester Opportunity Snapshot

Poor customer service can lead to a high rate of customer turnover, as 96% of customers are likely to be displeased with the brand following a difficult issue resolution; additionally, 81% are likely to spread negative feedback about the brand. – Gartner
The business entities have realized that the key to the success and growth of a business is in retaining their existing customers and extracting more value from them. This has resulted in a viewpoint that is quite dissimilar to the earlier one.
The new mantra of business organizations is to provide the best possible customer service to cultivate a customer base that will encourage friends, family members, and acquaintances of the customer to visit the outlets. The importance of customer service is that once you establish a loyal base, the customers become more understanding and cooperative with sensitive issues, especially the price hike of products and services.
Moreover, they serve as brand ambassadors and help in acquiring new or prospective customers through their word-of-mouth publicity, and that too without incurring any additional cost.
What is Customer Service?
Customer service involves all the actions taken to ensure customer satisfaction before, during & after their purchase of a product or service. A great customer service team is an integral part of any business as it builds trust with customers and increases customer loyalty.
Organizations strive to build strong relationships with customers through quality customer service to remain competitive in the industry. Good customer service plays a very important role in boosting customer loyalty and engagement.
Customer service is a set of policies implemented by organizations that govern the way their customer service team interacts and treats customers. It includes greeting them cordially with warmth, serving them when required, handling complaints if any, and offering desired information about any product or service.
The importance of customer service is that when you treat your customers fairly and with respect, they return it by appreciating your gesture and becoming loyal to your brand. Customer service is a vital element of business operations that has a direct impact on the bottom line of your financial statement.
10 Reasons Why Customer Service Is important
Some of the reasons why is customer service important are-
1) Customer service helps in customer retention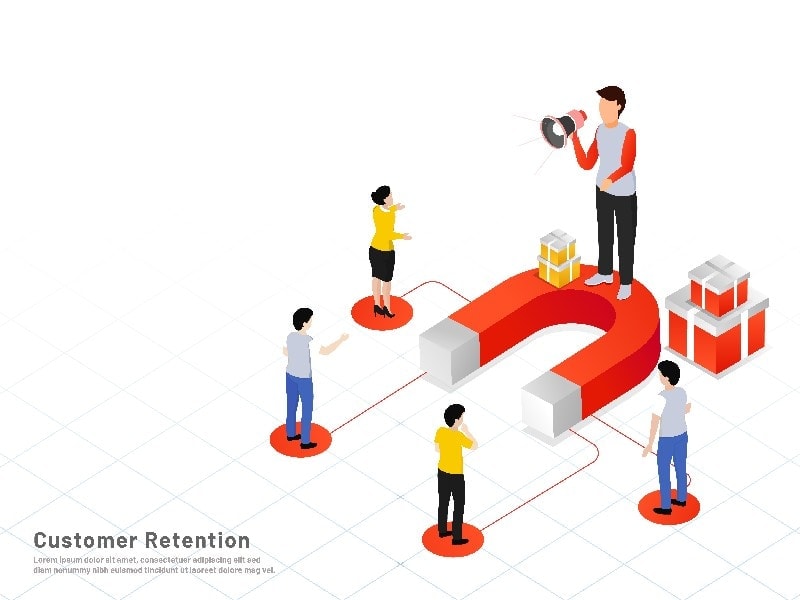 Customer service should become an integral part of an organization if it wants to be successful. The importance of customer service is that it leads to customer satisfaction that encourages them to visit your store frequently. It is a hard fact that the retention of customers is as important as acquisition.
The important question at this point is how well the customer service representative is performing his duty because the customer will patronize your establishment repeatedly if he is given preferential treatment and he is happy with it.
Customer service programs should be created, developed, and encouraged to build strong relationships with existing as well as new customers. Remember the new customers will one day add to your loyal customer base hence start giving them their due from the onset but maintain your primary focus on customer retention.
Organizations are now aware that it is less expensive to retain old customers than to get new ones. The existing customers are aware of your products and services and are more likely to appreciate and make a purchase than the new ones who are not so sure about the brand.
2) Customer service helps in building a positive brand image and reputation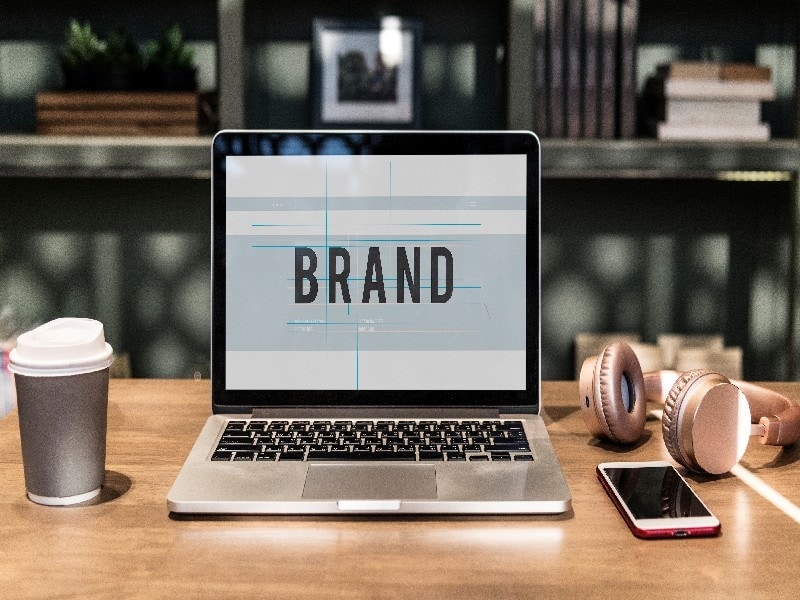 There should be a separate customer service department where the reps are offered special training. The importance of customer satisfaction is that this step will help in building a positive brand image and reputation in the consumer market. Customers are the binding force of a company, and if they offer their loyalty to you, it means that they will also act as brand ambassadors and enhance your reputation through mouth publicity.
A business cannot flourish without publicity in these competitive times, and it is the customer service offered by company reps that will differentiate the products and services of your brand from those of your rival companies. The service rep is in direct contact with the customer and is in the best position to make a viable connection with them.
Excellent customer service helps in obtaining positive brand endorsements that strengthen the bond between the brand and customers. Most organizations have a department that ensures customers are offered the best possible services promptly. Suppose one of the customers is unhappy about a product or service and arrives at the customer service desk with his complaint.
Then the rep must try to solve the issue with immediate haste and apologize for any inconvenience. This will help in cooling down of temper so that both parties can arrive at a viable solution.
When the customer is satisfied, he is undoubtedly going to repeat his experience to people who are known to him. His positive recommendation will help the company in enhancing its brand image and add new customers to its existing customer base.
3) Customer service helps in minimizing overall problems and issues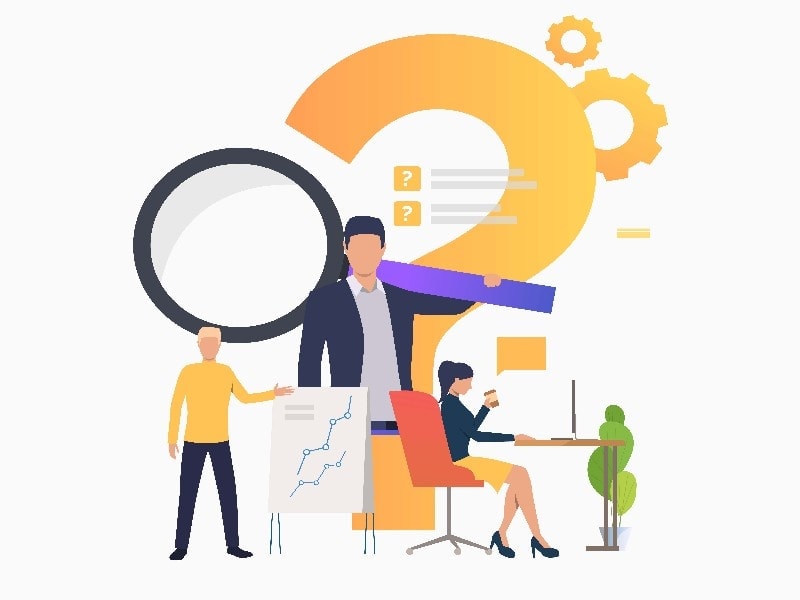 Issues and problems are part of daily activities in the running of an organization. Entities have started investing their best human resources in the customer service department because they have direct contact with the customers and are placed in the best position to help them by solving relevant issues.
The importance of customer service is that it helps in easing tension with their warm and friendly attitude, and this goes a long way in minimizing overall problems and issues. For instance, when customer service representatives offer their support to the customer, it reduces the chances of returning products, order cancellations, and in some cases, even instances of litigation.
Engaging with the audience helps the company in making the customers aware of the history, value, and work ethics of that company. Customers appreciate organizations that show the necessary zeal to solve issues.
4) Customer service opens the door for new opportunities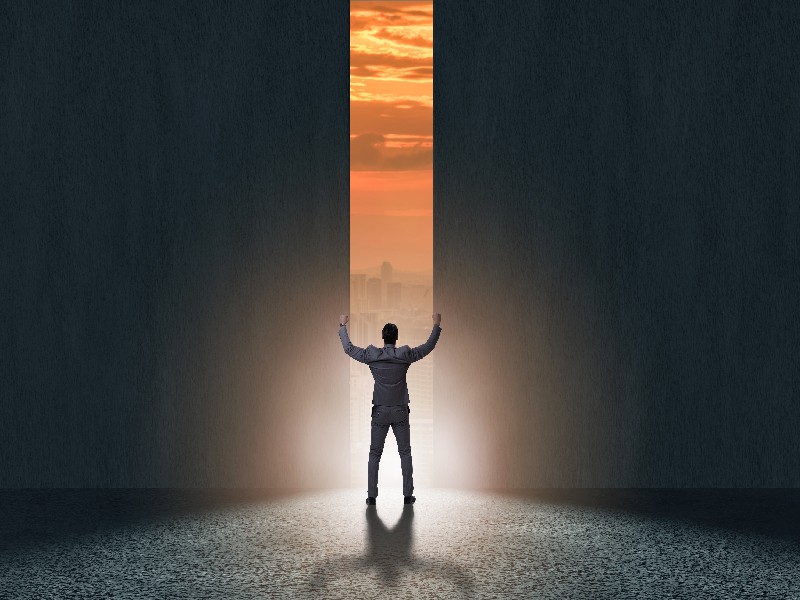 Good customer service helps business entities in building trustworthy relations with their customers and clients. The strong relationship enhances brand image and reputation in the consumer market, and this encourages investors to become associated with them.
The importance of customer service is that it opens the door for new business opportunities and partnerships. People want to be associated with someone they can identify with and have faith in their mission, vision, and values. It indicates that the company is not focussing only on profits but is also aware of its responsibility towards others.
Without trust, no one is going to propose a monetary alliance with some company. When potential partners or investors see how well the business is treating its customers and taking care of all the relevant issues, it encourages a trust factor that paves the way for new opportunities in the form of collaborations and partnerships.
5) Helps in boosting sales figures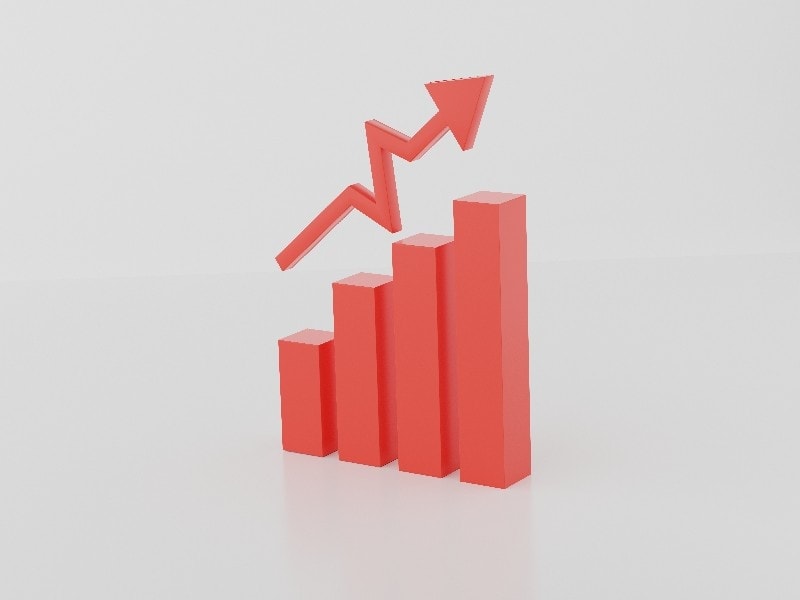 Customer service is one of the most crucial aspects of an organization and is more often considered its backbone without which the company will not able to survive long in these competitive times. Happy customers literally mean happy business. One of the best ways to increase your revenues is by decreasing your cost, but sometimes it is not possible to do much about it as you cannot compromise on the quality of your products and services.
The alternative is to increase your sales figures because higher sales are usually associated with greater revenues and profit margins. Here is where happy customers prove a blessing in disguise as they come to your help by becoming repeated and loyal customers that automatically increase your sales figures through their purchasing abilities.
The element of trust in your company is because of your excellent customer service and of course, qualitative products and services. How the customer service representatives handle complaints and inquiries about the product and services has a great impact on its sales figures because only the customers who are satisfied with the company will retain brand loyalty and become its repeat customers.
The importance of customer service is that a good unit will always boost the sales figures and help in generating greater revenues for the business entity.
6) Boosts employee turnover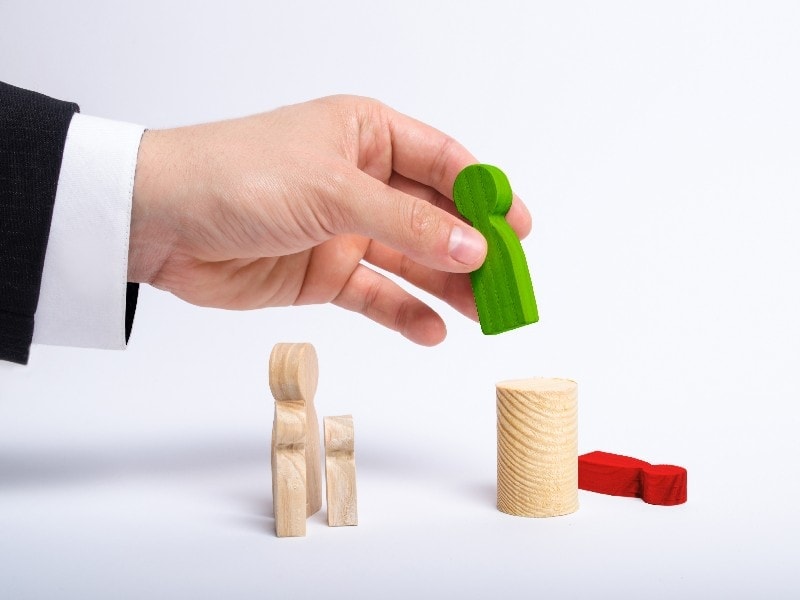 Employees are as important to a business entity as its customers. Both are two important pillars without which the organization will crumble. Employees pay special attention to how the company is treating its customers because it creates a sense of belonging and trust that makes the employee want to become part of a team that can make a difference in the organization.
It boosts their willingness to become associated with a company that will stick to its values and vision even during adverse circumstances. When the employees are happy and satisfied in their work environment, it will encourage them to remain with the existing firm.
7) Increases customer lifetime value
Enhancing customer lifetime value (LTV) is fundamental to the success of any business. This is done by enhancing customers' satisfaction and loyalty which can in turn result in increased retention rates and ultimately increase profitability.
Offering extraordinary customer service doesn't just give you insight into what customers want and need – it also has the potential to make a positive impact on your business. By understanding clients better and having happier customers, your company can continue to grow & develop.
Proactive customer service solutions can make marketing much easier by automating processes like segmentation, personalization, and targeting. This way, you can be sure that the message reaches its intended recipient without fail and optimizes your competitive advantage.
8) Decreases Customer Acquisition Costs
Building a good relationship with customers is vital to reducing the cost of acquiring new ones as it helps create a pleasant experience and increases their trust in your business.
When a business delivers superior customer service, it enhances the experience of existing customers and plays an important role in retaining existing customers.
Providing excellent customer service is an essential tool for any business seeking to establish trust and loyalty from customers. One way to do this is by providing great customer service. Customers will begin trusting the brand more, which can lead to increased customer loyalty.
9) Helps in getting referrals
Offering excellent customer service can positively influence the chances of current customers referring your business further by word-of-mouth, which is one of the most impactful and cost-effective forms of marketing.
Referrals can be a great asset for you if you ensure a positive customer service experience, as it encourages more customers to come through your doors. While on the other hand, a negative customer experience or bad customer service from your sales team can spread negative words about your brand.
10) Offers competitive advantage
By offering a better customer service experience than other players in the market, you will for sure have a chance of enjoying a competitive advantage. Ensuring a seamless customer service experience is the backbone of satisfied customers.
Therefore, you should prioritize customer service to meet contemporary customer expectations. A successful business trains its customer service teams in offering top-notch customer service. This way it creates a company culture of prioritizing customer experience and resolving customer issues.
Such a way of managing customer service teams will enhance repeat business, customer retention, and the company's revenue.
Tips for Providing Good Customer Service
Some of the ways to offer exceptional customer service experience are –
1) Being proactive
Proactive customer service requires anticipating and addressing customer problems before they become an issue. Companies are optimizing the customer experience by creating customer support centers, and FAQ pages, and refining the customer journey.
2) Getting feedback
Feedback is essential for growth – it reveals areas of improvement and facilitates self-improvement. Provide customers and employees with chances to rate customer service experiences to get feedback. Feedback can be gathered through surveys or focus groups, and should be kept anonymous for the best results.
3) Offering training
Employers should provide ongoing training to employees, keeping them up to date with new product knowledge. It can help create a better customer service experience by transferring knowledge to customers and boosting employee confidence.
Common examples of Excellent Customer Service
Some examples of exceptional customer service are –
Greeting customers with a friendly attitude
Being attentive to customer needs
Listening carefully and responding promptly
Addressing customer complaints quickly and efficiently
Going the extra mile to ensure customer satisfaction
Following up after a purchase
Providing personalized service by using customer service insights
Being knowledgeable about the products and services offered
Offering helpful advice and tips
Being available and accessible by using relevant customer service tools
Conclusion!
Customer service is essential for any business; it can make or break customer loyalty and repeat purchase rates. Providing excellent customer service is key.
Good customer service leads to increased customer satisfaction and loyalty, resulting in increased referrals for a business. Quality service also helps strengthen a company's brand and reputation.
Liked this post? Check out the complete series on Customer Management