Upbeat services are the need of the hour as it is all about meeting the expectations of every customer in an exceptional way. A customer service representative is a person who offers impeccable services so that it proves effective.
Providing the service means making the extra effort so that the customers leave with a happy and satisfied smile on their face. The rep must show excellent skills involving problem resolution and that too in a timely manner. He must have a pleasant demeanor to soothe ruffled feathers and offer viable solutions.
Customer service representative as the name suggests is the spokesperson of the said department who interacts with the customers. He is the one who offers information about the products and related services on behalf of his company and takes orders for deliveries.
He is also responsible for looking after complaints of customers and responding to them appropriately. A customer representative must have outstanding qualities along with the ability to understand his customer's difficulties as well as expectations.
It is imperative that he treats everyone as a separate individual and makes them feel special.
You will find customer service representatives in organizations that deal directly with customers like customer contact centers, call centers, banks, retail outlets and insurance agencies.  They interact directly or with the help of a telephone or even online via computers.
Expectations may vary but the principle of serving with impeachable standards is the same.  Remember it is a challenge to deal with difficult customers and resolving their issues satisfactorily.
Offer proper training to the employees working as representatives so that they can prove informative to their customers.
Role of the customer service representative
Customer service representative must have traits and skills that can foster healthy and positive experiences for the customers. Yes, reading, understanding and acting positively while dealing with customers is considered soft skills but it ranks at the top and is in high demand in every sector.
1) Resolves issues
If you are looking for an appropriate role of a customer service representative then resolving issues occupy the top-most position. During the course of the day, there will be several people who will come to you and air your grievances. It is the primary duty of the rep to handle the problem to everyone's satisfaction.
What he does is open the customer file that exists in his system and goes through it to know about the actual facts. Then he will listen calmly to the issue that the customer is having.
After contemplating the matter thoroughly he will either offer a viable solution or if the problem is sensitive will discuss with his team and then offer the necessary solution. It is not necessary that every customer will come and meet the representatives personally. He can also resolve issues admirably via social media platform for instance company website, mail, email or phone call.
2) Updating existing accounts
It is the role of a customer service representative to update the changes in customer accounts like canceling an order, updating his contact number or replacing the previous address with the current one.
He can make direct contact via telephone or an indirect one via email and messaging to reach out to the customer and verify the information uploaded in his system.
3) Answer to all queries admirably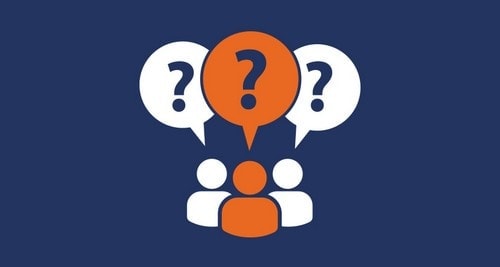 If you are looking for the role of a customer service representative then having all the relevant answer to their queries is one of them. They must have full information so that they can offer basic solutions themselves. Several companies have a guideline of common questions and their answers that the reps may go through to understand their own culture.
In situations pertaining to complaints and requests, they can then ascertain the appropriate answer admirably. In case the customer service representative is unable to solve a problem he can refer the customer to an experienced or high-ranking official so that the customer leaves the premises in a satisfying mode.
4) Communicating with the customers
A customer service representative must have fluent communication skills. The customers can call via a telephone device, face-to-face, messaging, email or through chatting. A rep must be prepared for every eventuality and act accordingly.
It is not about you but about the customer hence let him decide which method is suitable for him. Talk to him in a distinct and precise voice so that he understands your words clearly.
5) Listen to customer's concerns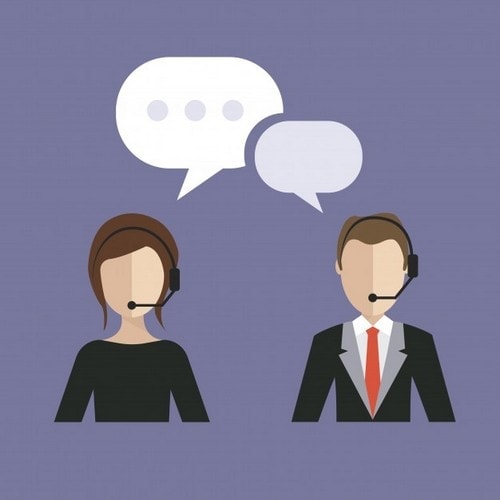 It is important that a customer service representative has strong listening skills. Be patient while handling the customers and listen attentively. Do not fidget or look as if you would love to be in some other place. Let the customer speak so that you can get to the bottom of the problem.
When the customers see that the reps are listening to them it eases their mind and they immediately relax a bit. This encourages a healthy atmosphere and opens channels to find a perfect conflict resolution.
6) Professional and friendly approach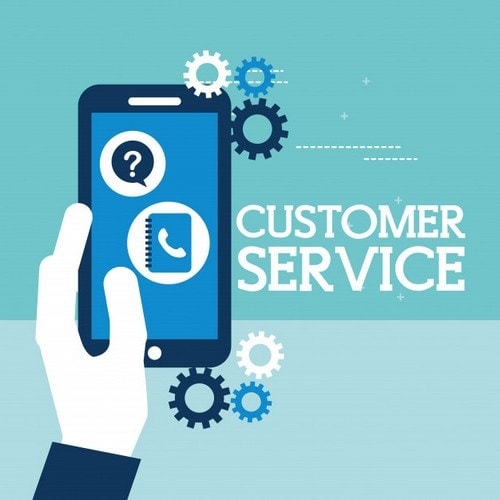 You just cannot be professional and deal with customers in a robotic manner. They need a human touch that involves warmth and understanding. Hence the role of a customer service representative involves dealing effectively by integrating friendliness and professionalism together.
It is important to maintain the decorum of your position and be patient and polite during the interactions. Yes, you will meet different types of individuals. Some will be polite, others arrogant, some will ask respectfully for something others will demand things, some will say thank you and others will ignore your help as if it is their due.
It is the job of a customer service representative to maintain his calm demeanor in a good and bad situation with aplomb.
7) Providing information
An important role of customer service representative is to offer information about the products and services to the customers. He must have full knowledge about his company and what it is dealing in.
If a customer asks him some related question it is his first priority to answer in a precise manner so that the customer becomes satisfied with the answer.
8) Diversified duties
The role of customer service representative is diverse. He has to take orders and fulfil them to the satisfaction of the customers. Overseeing the payment or billing counter is also his priority. He reviews the accounts of the customers locked in his data bank and makes relevant changes at periodic intervals.
His job profile includes handling complaints and returns of goods, researching answers to probable queries, finding relevant solutions to pertaining issues and making sure that the customers do not leave the outlet in an unhappy state.
Remember customers are the best mouth publicist of a company and unhappy ones have the power to shred your reputation in tatters quite easily. Make sure that your customer service representatives are equipped in handling diversified duties in order to please the customers.
9) Timely intervention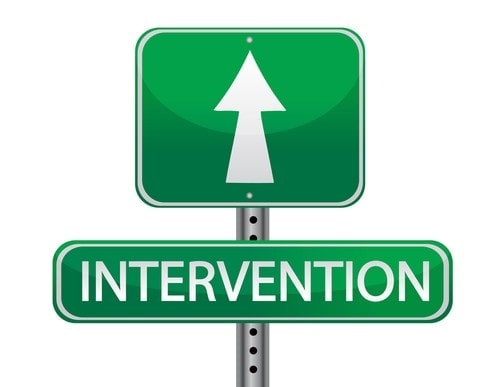 Timely intervention is a necessary action when dealing with customer related issues. If your company response is delivery in five days it becomes imperative that the item reaches its destination within the stipulated time period.
If your guidelines state that calls must be answered in thirty seconds then you are duty bound to do so in that thirty-second period. Maintaining the set timelines is an important role of a customer service representative.
10) Accuracy
Will you be satisfied with a haphazard answer that has no particular timeline or accuracy. Customers are very particular in this matter. If the product they have ordered is shown as a 100% cotton item and you send some other piece they are not going to accept it at any cost.
Most of the order is right except one or two of the items should never be your standard reply. The goods will be returned post-haste and you will lose a valuable customer. Be vigilant in your efforts and make sure you are delivering the order accurately and in precise terms.
It is important to deliver whatever specifically the customer has asked from you.
11) Committed behavior
If you are looking for the role of a customer service representative then being committed in your behavior is an important trait. He must be dedicated in his approach so that he can deliver as per the promises made to the customers.
12) Be warm and cordial
You must be aware that a smile can work wonders on anyone. Greet the customers with a genuine smile that is full of warmth. Even if you are on phone make sure that the customer hears the smile and warmth in your voice.
Showing respect, saying thank you, being polite, lending a helping hand and trying to resolve issues is a part and parcel of the job profile of a customer service representative. It shows that you are responsive and attending to his demands in a concerned manner.
Remember to respond in a timely manner because the customer will get irritated if he has to wait for a long time.
13) Patience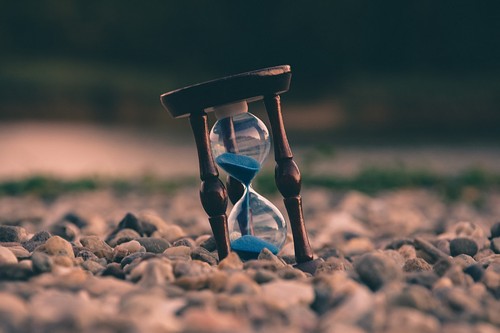 The role of a customer service representative demands the highest levels of patience. You will have to face all kinds of people. Most of them might be rude or unapologetic in their behavior. You might meet some who repeat instructions again and again. Be patient in your dealings.
You cannot lose your cool because whatever the circumstances the customer is any day more important than your feelings. Have the patience to bring back the customer on track, remain friendly and professional and make the experience count.
It is your ability to handle the customers efficiently that will work in your favor and make your role an inspiring one. Customer service means showing the customers that they are important to the company.
It involves dealing with them in an optimistic way that will reflect your own positivity towards the situation. The idea is to assist them in a helpful and timely manner so that they leave the place as satisfied customers.
Make sure to follow-up if you think it necessary as it will show your dedication towards the conflict resolution. It is the moral obligation of a customer service representative to exceed expectations by offering the best possible services to its customers.
Liked this post? Check out the complete series on Customer Management