Customer-oriented companies are always in tune with the wants and needs of their customers, providing comprehensive policies tailored to ensure satisfaction. Customer orientation emphasizes offering solutions to meet customer goals, placing their satisfaction at the forefront.
For example, Amazon has distinguished itself as a market leader by providing superior customer service and offering solutions that are tailored to their customers' needs. Prime membership, Alexa, and various other consumer-oriented services have enabled the company to rapidly become one of the largest retailers in existence. By placing its clients first, Amazon has undeniably cultivated an empire rooted in exceptional customer experience.
What is Customer Orientation?
Customer orientation is a business strategy that puts customers' needs and satisfaction at the forefront of all operations. By placing customer feedback and opinions at the forefront of decision-making, prioritizing customer service, and cultivating relationships with customers over time, you can ensure that your business runs smoothly.
For customer-centric companies, it is essential to ensure that the business continually elevates its focus on customers. This approach links your corporate objectives with those of your consumers for maximum success.
Back in 2013, Bezos was quoted telling Charlie Rose that customers should always come first before any business innovation –
"I would define Amazon by our big ideas, which are customer centricity, putting the customer at the center of everything we do."
From the beginning, Bezos declared that Amazon would not only sell items but also "help customers make purchase decisions."
Embracing this mindset, the company developed an innovative feature where customers could post reviews for books and other products on their website. This became the key differentiator that set them apart from competitors and was eventually adopted by many websites around the world. Customers can provide feedback on the product's page and easily sort through the info to find what is most relevant for them.
Key Takeaways!
Including customer orientation in your business strategy can bolster customer satisfaction and increase brand loyalty.
Incorporating customer feedback into your decision-making processes can not only improve your products and services but also foster a stronger connection with your consumer base.
Innovations, such as user-generated reviews, can offer a competitive edge to a customer-focused company, essentially when they enhance the customers' purchasing experience.
Why is it important to have a Customer-Oriented Business Strategy?
Some of the reasons why a company should incorporate a customer-oriented culture and ask its customer service team to prioritize customer satisfaction and constructive customer relationships are-
1) Retaining current customers is much more cost-effective than acquiring new ones.
The cost of obtaining brand-new customers is typically six to seven times higher than keeping existing ones, as most individuals are unlikely to come back even after expensive marketing efforts.
By simply raising your customer loyalty rate by a mere 5%, you could enhance your business' profits from 25% to an astounding 95%.
2) Exceptional Customer Service generates Brand Loyalty
Customers who have had a delightful experience with your customer service will likely become more loyal and dedicated to your brand, increasing their likelihood of returning.
The Zendesk Customer Experience Trends Report found that a remarkable 57% of customers are most likely to stay loyal to brands based on the level of customer service they receive.
Recent polling revealed that customers value the ability to quickly solve an issue, above all else, when it comes to a positive customer service experience.
Components of a Customer-Oriented Strategy
1) Getting customer feedback often:
Customer feedback is essential for understanding customer needs and preferences. Having customer input helps you build better products, services, and customer experience.
Stay ahead of the competition by actively seeking feedback from your customers to find out how you can better serve them. To do this, send out Customer Satisfaction (CSAT) surveys and use the results to refine your customer service processes.
For companies looking to assess their progress, utilizing Customer Effort Score (CES) is an excellent option.
This query provides customers the opportunity to rate their experience from "extremely simple" to "exceptionally difficult."
2) Using that feedback to set goals
Examining feedback can be a humbling experience, as it may reveal areas where you and your business have the opportunity to improve.
After you have done that, it is essential to create new objectives that target those areas.
For instance, if one of your customer support agents is not meeting the desired CSAT ratings, you should consider keeping an eye on their work and providing them with additional mentoring to help raise the bar.
3) Monitor social media feedback
Surveys may provide insight into how customers perceive your brand, however, don't overlook the significance of monitoring social media. It can offer priceless information on what other conversations are occurring about you and your business with prospective buyers.
When searching for areas of improvement, be sure to look out for – frequent customer complaints, regularly asked questions and any additional support issues that should be addressed.
Always make sure to provide a timely response when customers express their grievances or ask questions on social media.
An effective reply should: define the issue, link them with extra info, and thank the customer while apologizing for any discomfort caused.
4) Encourage compassion
Though it may be alluring to solely concentrate on optimizing call times and survey ratings, don't let the human element get lost in the shuffle. It's an essential part of your services that cannot be overlooked!
Customer-focused service means that everybody benefits when the customer wins. Make sure you don't make customers feel like a bother, or even worse – never charge them for having to communicate with an actual person!
Encourage your customer service representatives to have empathy when dealing with customers.
Let them know that their frustrations should be met with patience, understanding, and a kind attitude.
5) Get sales and customer service to collaborate
When customer support and sales teams collaborate, customers benefit from improved service levels on both fronts.
Successful communication is paramount; a staggering 70 percent of customers demand that companies collaborate and work in tandem with them.
For maximum engagement, sales and customer service teams should rely on a shared management platform to stay in touch.
By doing this, support personnel can effortlessly inform their sales colleagues when customers are interested in learning about new products; likewise, sales reps can rapidly route tricky technical inquiries to support agents better equipped for the task.
Customer-Oriented Skills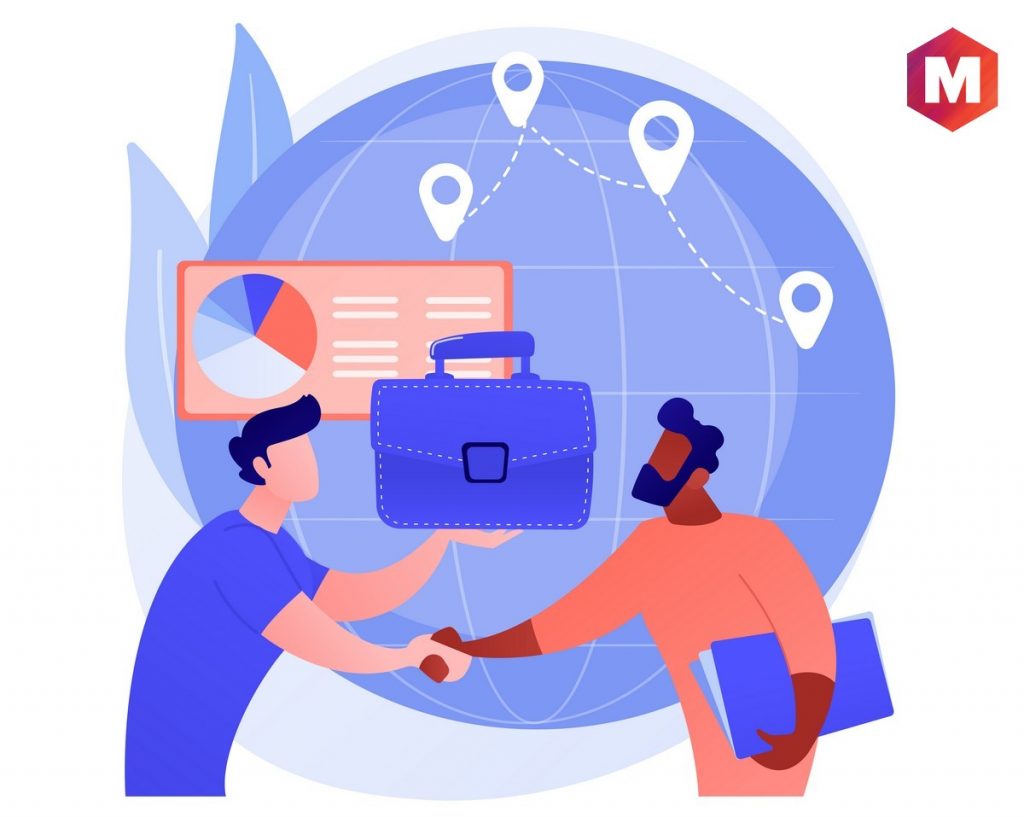 To be truly customer-oriented, support teams must possess and hone essential customer service skills as well. Some of the customer service-oriented skills you need to pay heed to while making customer orientation a priority for your business are-
Empathy – Empathy is an essential element of any successful team or service agent looking to provide great service and incorporate a customer orientation culture. It's necessary they can put themselves in their customers' shoes and understand what it is that they need or desire.
Agility – Organizations that prioritize satisfaction recognize the importance of being agile and adapting swiftly to customers' evolving needs.
Listening – A customer-oriented customer service team needs to be able to listen effectively and accurately interpret customer communications to provide the most appropriate solutions.
Patience – Customers can be unpredictable and customer service agents need to remain patient, demonstrate good customer skills, and work through customer queries efficiently.
Problem-Solving – Customer-focused customer support staff need to be able to think on their feet and come up with creative solutions for customer challenges.
Leadership – Customer-oriented customer service staff need to be able to take charge of customer queries and direct customer conversations in a positive direction.
Effective communication – Customer service teams need to be able to communicate effectively to build customer relationships and trust.
How To Implement Customer Orientation
Do you want to implement customer orientation in your organization? Then you have to pay heed to these steps below –
1. You should recruit the right people
When forming your customer service team, prioritize enthusiasm and cordiality in potential hires. While skills can be taught over time, it is a person's attitude that will make the biggest difference for your customers. Thus, seek out people who are responsive to customer needs with an aptitude for troubleshooting and problem-solving as well; these attributes ultimately determine the success or failure of your customer support staff.
2. You have to value your employees
Customer service is often a thankless job, yet it should not be that way. It's essential to treat your employees with respect and kindness. When they're content coming in for work each day, their attention will shift naturally toward the customers' needs and desires. Don't forget how important this factor is!
3. You should train customer service agents about customer orientation strategy
Your team must be educated on the customer-oriented approach. As far as client support goes, training should concentrate on product knowledge, troubleshooting, and providing superior customer service.
4. You should lead by example
For a customer-focused strategy to be successful, the entire leadership and management team need to promote an atmosphere of acceptance for this approach. If they do not exhibit full backing, your staff won't have confidence in putting it into action. As one example, employees must never suffer reprimand when making decisions that prioritize customers' needs over other considerations.
5. You have to understand the customer
To serve your customers to the best of your ability, you must comprehend their wants and needs. When faced with an angry customer, show them empathy and be sure to listen attentively. Your customer support team should have a solid understanding of how they can meet each individual's requirements—this will pave the way for satisfaction and loyalty from all clients.
6. You should iterate your customer-oriented process
It's essential to remember that customers' needs are forever shifting and evolving. Your business must adapt to them, using a customer-oriented approach that puts the focus on how you can adjust your offerings to these ever-changing demands—even before they arise.
7. You have to empower your staff to offer excellent customer service
Your customer support team should be given the capacity to address most consumer grievances, as well as have the freedom to pitch ideas that could improve customers' experiences in the future.
8. You should always receive feedback
As customer requirements evolve ever so quickly, it is essential to stay in touch with your customers and gain insight into how you can best serve their needs. Your customer support team should keep a sharp eye out for what causes dissatisfaction among customers so that you can adapt swiftly. This way, not only will you be up-to-date with market trends but also maintain good relationships with them by providing exceptional service.
How to become a more Customer Oriented Company
Embrace extraordinary customer service as your ultimate goal and strive to unite everyone in the organization with a common focus on meeting the needs of customers.
Promote customer stories and data throughout the company. Give each individual an opportunity to comprehend your business from a consumer perspective.
Take the time to make sure your employees personally understand their customers' experiences. A great way to do this is by having everyone spend a few weeks or so working in customer service, helping out first-hand.
Above all, foster collaboration between customer service and other divisions for maximum success.
Organizations should make decisions based on feedback, including those in customer-facing teams, marketing departments, and product development.
Customer Orientation Examples of Big Brands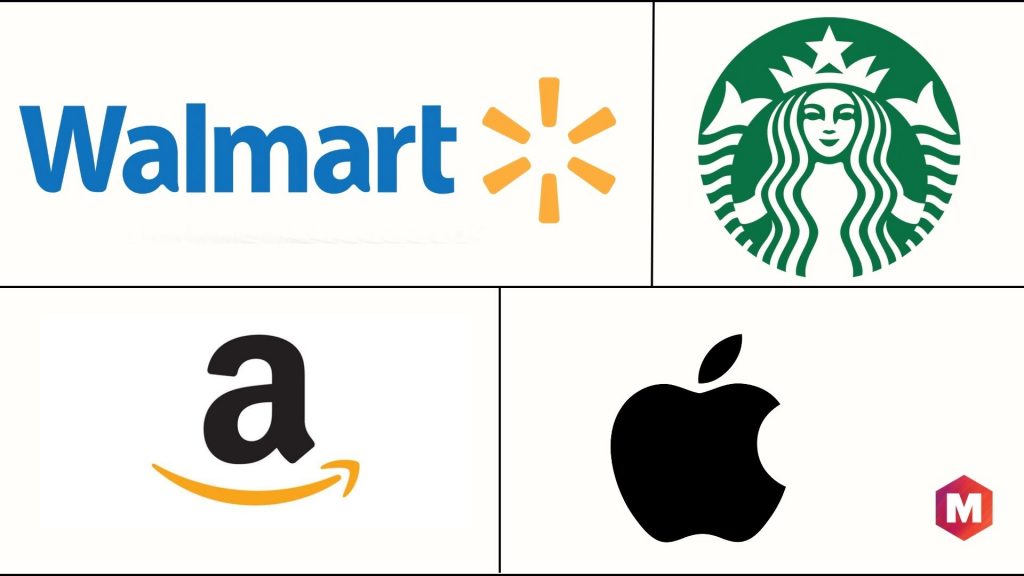 The customer orientation approaches of these brands are based upon enhancing customer value proposition. Their business success is based upon retaining existing customers. Their customer-oriented employees and sales team are dedicated to collecting customer feedback and optimizing the company's customer orientation culture consistently.
1) Starbucks
Starbucks has a customer-centric attitude when it comes to its services, products, and loyalty programs. To make customers feel at home, they provide reward cards, feedback surveys, and satisfaction guarantees; not forgetting the exclusive loyalty program for cherished patrons.
2) Walmart
Walmart is devoted to providing exemplary customer service through its helpful policies such as price matching and free shipping, user surveys for feedback, and reward programs. Customers are at the heart of every decision made by this company.
3) Amazon
Amazon's customer-focused approach is evident in every aspect of the company. From its exceptional customer service to free 2-day shipping, no-questions-asked returns, and reviews from actual customers – it's clear that at Amazon, the client always comes first.
4) Apple
Apple boasts an exceptional customer experience, thanks to its focus on anticipating customers' needs and providing appropriate innovations. Services such as Apple Care, store appointments with the Genius Bar support team, and a straightforward feedback system demonstrate their commitment to meeting their consumers' requirements.
How to Structure a Customer Service Department?
Your business philosophy should be structured around customer-oriented strategies and objectives. Here are a few tips on how to do that –
Invest in technology that puts your customers first.
Equip customer service staff with client-centered strategies to ensure extraordinary experiences.
Develop customer segmentation strategies
Use customer experience metrics and KPIs
Cultivate a cycle for gathering feedback to refine your designs.
Create customer success stories
Analyze customer data
Automate customer service processes
Optimize customer support tools and channels
Celebrate customer wins, etc
All in all, customer orientation meaning fully affects customer satisfaction. Prioritizing your customers' needs and providing them with the best personalized customer service will help you build trust, foster lasting relationships, and ultimately lead the entire company to increased business growth.
By taking time to understand each customer's demands, you can establish a reputation for friendly and attentive service that will have people coming back again and again.
FAQs
What is the definition of customer orientation?
Customer orientation is an approach to business that puts the needs of customers first and prioritizes providing superior service. It involves understanding customer complaints, anticipating their needs, and designing a product or service experience that meets or exceeds expectations.
What are the three elements of a customer service orientation?
Customer service orientation revolves around three key qualities: professionalism, patience, and a people-first attitude. By embodying these principles, you can provide exceptional service tailored to each customer's needs. Stay focused on these guidelines, and you'll be on the right path to success.
What are the examples of customer orientation?
Customer-oriented businesses prioritize customer satisfaction above all. Examples include actively seeking and responding to customer complaints, and ensuring their concerns are addressed promptly and effectively. Other examples include implementing frequent customer feedback loops into their processes and tailoring products or services to better suit the customer's needs. Furthermore, such businesses often have a robust customer service orientation, with staff trained to emphasize empathy, patience, and problem-solving abilities.
Here is a video by Marketing91 on Customer Orientation.
Liked this post? Check out the complete series on Customer Management