Customer management is a process that further incorporates other systems, tools, and processes to develop and manage customer relationships and ensure customer success. A system used for customer relationship management is also known as a CRM system.
Varieties of CRM solutions are used to research, capture, analyze, nurture, and optimize information associated with customer behavior, demographics, inclinations, buying preferences, etc to improve customer interactions, lead generations, conversions, and sales of products and services.
What is Customer Management?
Definition: Customer management is defined as the inclusion of different processes and systems to manage relationships amongst a small business or big organization, its employees, and target customers to optimize and automate the sales-marketing procedures.
Businesses use CRM or customer management to manage their relationships with their current and potential customers. CRM helps managers to strategize ways to build and improve customer relationships. This management strategy helps a company increase its revenue and, as a result, its profit.
Benefits of using Customer Management Tools
The customer management process divides customers into various groups based on several factors. This includes factors like demographic, psychographic, geographic factors. These divisions are then allocated to various customer managers or account managers. This exercise allows businesses to focus on every customer. Furthermore, a business can improve its approach towards various customers.
Here are the various benefits of customer management systems
Customer management tools ease down the entire sales process and keep track of every interaction with a customer base
The CRM strategy is very cost-effective that makes it more attractive to businesses and it focuses on reducing paperwork and manual work and cuts on unnecessary resources.
Customer management minimizes the data entry efforts taken by the sales team to target new leads and channelize their nurturing
CRM improves the accuracy of forecasting and helps you identify your most profitable customers
Effective customer management helps create brand loyalty and increases customer retention.
Customer management tools make personalized communication about products and services easier
CRM tools are effective in helping a firm streamline internal communication
Elements of Customer Management
Different elements that are integral to an effective and result-driven customer management system for companies or businesses are-
1. Customer Satisfaction
The saying "Customer is King" coined by Harry Gordon Selfridge has aged well. This business mantra only accentuates the significance of customers in any business. As a result, customer satisfaction is an essential goal for the business, making it an essential element of customer management.
2. Customer Engagement
Capturing the attention of customers is a challenging yet necessary task for any business. One way to do so is to engage with your customers and potential customers continuously. This can be done by delivering great content and service to your customers. Customer engagement solidifies the bond between an organization and its customers.
3. Lead Management
Lead management plays an essential role in the implementation of CRM. Lead management includes everything from effective campaign management to customized communications. It focuses on analyzing customers' behavior which helps in conversion. A good CRM software in its function works towards lead management too.
4. Human Resource Management
Human resource management is an essential element of CRM. It focuses on effectively managing the capabilities of people under your business's employment. Focusing on HR management helps any business to maximize the performance of its employees. The close relationship between customer management and HR management makes CRM the best software for HR management.
5. Sales Automation
Sales Automation is a critical element of CRM implementation. This is because it streamlines marketing and sales efforts. As a result, marketing leads can directly be converted to sales. CRM software automates mundane sales procedures which improve your sales performance.
6. Workflow Automation
CRM workflow automation has given small and enterprise-level businesses the ability to operate at scale. This eliminates human errors, especially in repetitive tasks, as well as work satisfaction. Apart from scalability, workflow automation can reduce costs and save time. Workflow automation can be as simple as sending welcome emails to customers, but it is highly effective.
7. Pipeline Management
In CRM implementation, pipeline management supervises and manages future sales in its various stages. This includes predicting future revenues, identifying wasteful expenditure and avoidable costs. Finally, it even includes forecasting sales velocity. Whether a manager needs to prepare for sales growth or a sales slump is discernible via sales pipeline management.
8. Marketing Automation
Customer relationship management marketing refers to all the strategies and technology used by marketers to manage customer relationships. CRM marketing aims to optimize customer relationships via creating brand loyalty. CRM marketing includes everything from email marketing to web marketing. CRM provides a platform for businesses to understand customers' buying behavior.
9. Analytics
CRM analytics encompasses all such programs that analyze and evaluate customer data. Converting data into useful information is necessary for any company. Otherwise, the data collection process becomes futile. Organizations apply CRM analytics through various ways such as:
Segmenting customers into various groups. A factor of division could be which customers are most to least likely to repurchase a product.
Analyzing which customers are contributing to the profits earned and hence valuing customers.
Obtaining a holistic view of a customer to personalize information addressed to them.
Customer Management Process
The customer relationship management process is how businesses carry out their customer-related activities. The company's growth trajectory is highly dependent on how its customers grow. The more happy customers a company has, the faster and better the company grows and develops.
A company at times cannot afford customer churn and hence makes customer satisfaction a significant goal. This is why brand creation is essential as it helps businesses to create brand loyalty, increase customer retention, and gain brand advocates.
These customers act as marketers for the business and help get new clients, which helps the business grow. The following is the breakdown of the customer management process:
1. Identifying and selecting customers
The first step in the customer management process is generating brand awareness. This implies that the business must first identify its target audience. After this, the segmentation process begins. This step includes creating audience personas and compiling them into various groups.
Finally, the business needs to create marketing campaigns that cater to these target audiences. This first step in itself comprises several steps. Market research, A/B testing are among a few activities carried out by companies at this stage.
2. Acquiring leads
This is one of the main objectives of any business and, as a result, a vital element of the CRM process. Companies dedicate a lot of resources towards lead generation. Any person who shows interest in a brand's product or services is a lead. It does not qualify everyone as a lead.
Lead generation is the process of attracting such prospects and converting them into buyers. Here's a list of various strategies to acquiring leads:
Email Marketing
Website Landing Pages
Blogging
Networking
Coupons
Live events and seminars
Social media marketing
These strategies help businesses to attract and convert potential clients into existing and retaining clients.
3. Lead Conversion
Once a business has made contact with a lead, it devotes all its efforts to convert its leads into clients. To do this, it is essential to have skillful sales reps. These people are experts at identifying how interested the leads are.
A good sales rep can identify whether customers are interested in making a purchase or not. Beyond identifying a potential buyer's interest, a sales rep must nurture and establish a relationship with these clients.
4. Providing Proper Customer Service
Once you have successfully converted a lead into a client, your focus should be on how to retain this customer? To ensure repeat customers, a solid customer support team is necessary. Customer service is said to be one of the deciding factors of brand loyalty. Conversely, improper after-sale services and customer support can lead to customer churn.
CRM software helps a business by providing them access to all historical information on the customer. This, in turn, improves customer service. An open and accessible channel of communication is a must to nurture customer relationships. Superior customer experience is the end goal of any customer support team.
Top Customer Relationship Management CRM Softwares in 2021
A CRM platform is an essential tool in the entire exercise of customer relationship management. With the help of able software, a business can efficiently interact with customers, manage leads, and make critical data accessible.
This is why choosing the right software can be an end-all-be-all decision for any business. Here's a list of the top 10 customer relationship management software:
1. Real Simple Systems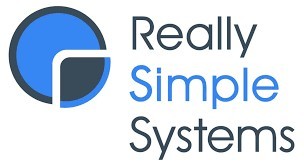 Simple Systems CRM software has everything a company needs to integrate its sales and marketing efforts. This CRM software is designed to keep small and medium-sized businesses in mind. A business engaged in B2B marketing will benefit significantly from such software. It is a user-friendly software that does not compromise quality.
2. Pipedrive

This is a focused sales management tool without an optional module for marketing. As per its makers, this CRM software is suitable for small teams that have a lengthy sales procedure. It includes a mobile app and offers sales reporting as well.
3. Zoho

Zoho CRM is a part of the Zoho suite of business management tools amongst the most prominent CRM tools. Zoho has an app that scans business cards and imports all viable data from social media platforms. It even includes an A1 assistant named Zia. A drawback of Zoho is that it only includes 1 GB of storage, and this is in Zoho Premium.
4. Insightly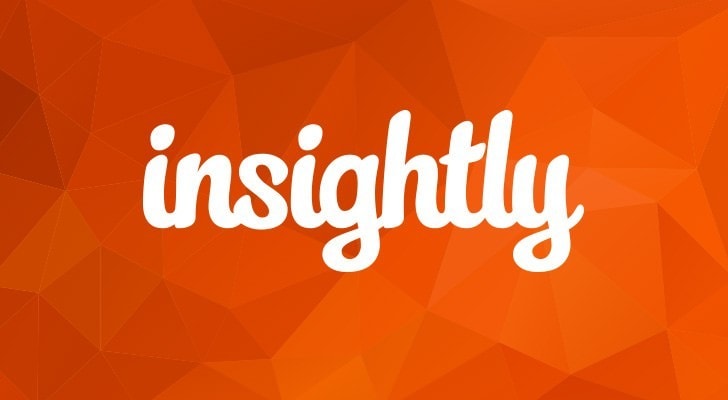 Insightly offers an app available on both android and iOS. However, it is more expensive than its competitors. It also has a section that displays where a project lies along the company pipeline. It will let your marketing, projects, and sales be on one cloud-based unified platform.
5. Nutshell

Nutshell is amongst the best CRM software that is suitable for small businesses. It has a telephone recording feature with customizable reports and several options for managing the sales pipeline.
6. HubSpot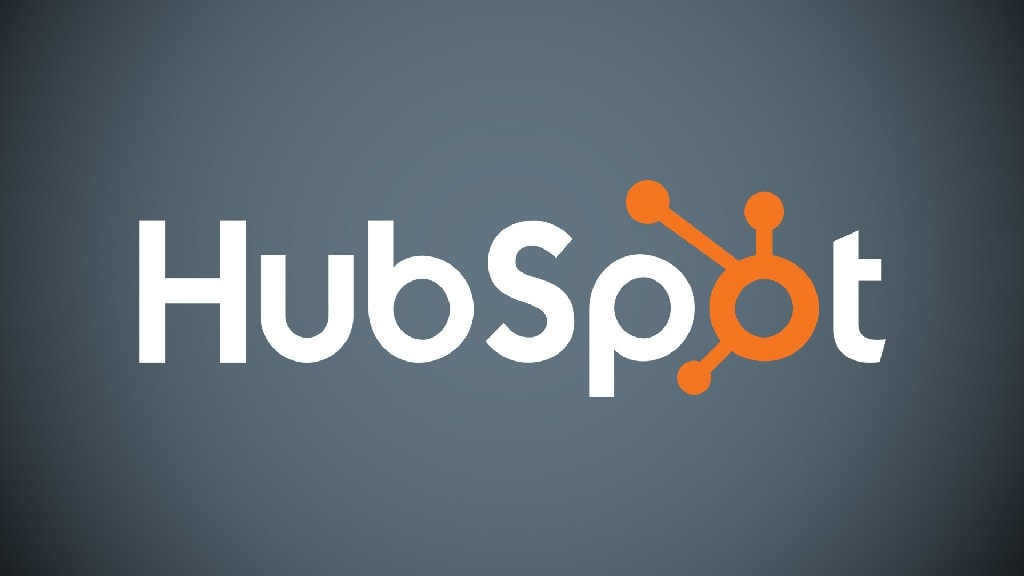 This software has a workable free version, but its pricing adds up once its premium features are added. As one of the best tools for customer management, it lets sales leaders get full visibility into their sales pipeline in real-time.
7. Zendesk Sell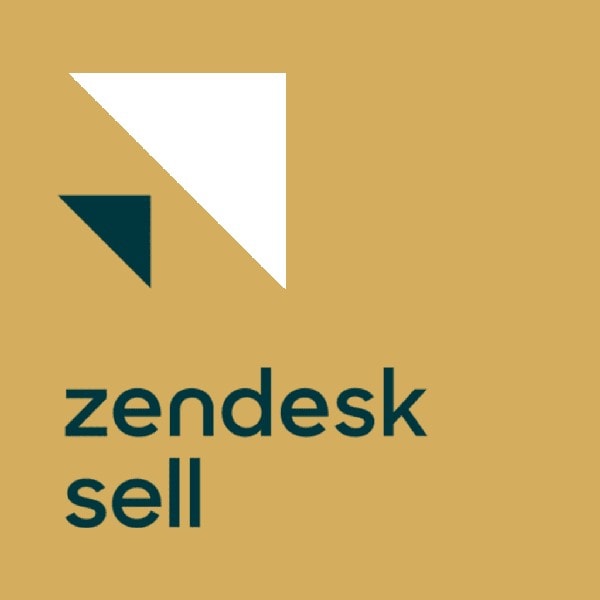 This software has great pricing options and powerful analytics. It is a sales customer management tool that enhances productivity, processes, and pipeline visibility for sales teams.
8. Freshsales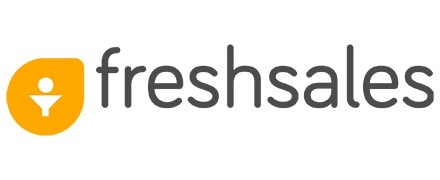 Freshsales aims at simplifying the CRM process for small businesses. It has extensive customization options and an AI assistant, but its free version does not have any reports.  It offers customer management solutions for Small businesses, SaaS businesses, Real Estate, Hospitality, and E-commerce.
9. Salesforce sales cloud

This software has a wide range of advanced features and customizable options. You can use it to sell faster and smarter with any of its fully customizable CRM editions to automate and alleviate cloud-based sales and marketing.
10. Sales Creatio

It is a highly customizable software that has various CRM functionalities. It helps businesses to streamline the lead management process from the beginning to closing. It is an end-to-end sales management platform for accelerating sales processes of any complexity.
Liked this post? Check out the complete series on Customer Management