Customer Loyalty is a measure of how faithful is the customer to the brand or the possibility of a customer to opt for repeat purchases with a business or brand over others for a specific need.  That is why businesses that aim at building a vast base of customers to get a higher return of investment should always focus upon giving special treatment to loyal customers.
Whether it is an e-commerce or an offline business, a loyalty scheme through memberships or other ways can satisfy loyal customers and bring you a higher Return on Investment. Customer loyalty plays a pivotal role in ensuring an ongoing positive relationship between a brand or business and a customer.
Optimizing repeat purchases and convincing existing customers to opt for you over other players in the market offering similar products or services is one of the essential features of customer loyalty that every business craves for.
Let us dig deeper through this guide to understand what Customer Loyalty is and how a business can achieve this-
Introduction
When a customer keeps coming back repeatedly to engage with your business and advocates for your products and services, it is a straight cut indication that he or she is a loyal customer.
The sustainable existence of any business depends upon its ability to find potential customers and converting them into loyal customers, so they keep on opting for the same business for those products and services despite the presence of other brands.
Customer Loyalty is a measure of the possibility and tendency that a customer will repeat business with a brand out of his or her satisfaction, good experiences, and value of the products of services provided by the company. It is an open-ended relationship between a business and its customers despite the existence of competitors.
Loyalty is a result of not just one instance but also several positive interactions between the customer and the business, leading to a foundation of trust.
However, companies should focus on measuring the value of customer loyalty to work out their actions in terms of finances.
It is also to be kept in mind that reliability differs in differing industries. Thus, businesses should fight to improve their customer loyalty to keep their customers purchasing and advocating for your business to other people.
What are the Characteristics of a Loyal Customer?
A business has to identify a loyal customer as the first step to take things to the next level, giving loyal customers special privileges. The characteristics of loyal customers are as follows-
They do not venture to look for other brands that offer the same products, that is, they don't look for different suppliers.
They are the advocates of your business to their friends and family.
They do not bother about any other businesses trying to pitch their idea and values.
They trust you when they face a problem and cooperate with you to solve it.
They readily give you feedback about products and services.
They believe in what you offer.
They believe your services and products are of great value.
They are willing to try new products and services you offer.
They are open to the idea of marketing and communication.
They understand and endure any price hikes or changes in services.
The identity of your product or service resonates with them on a personal level.
They have a need; thus, they keep purchasing from you.
Why is Customer Loyalty Important?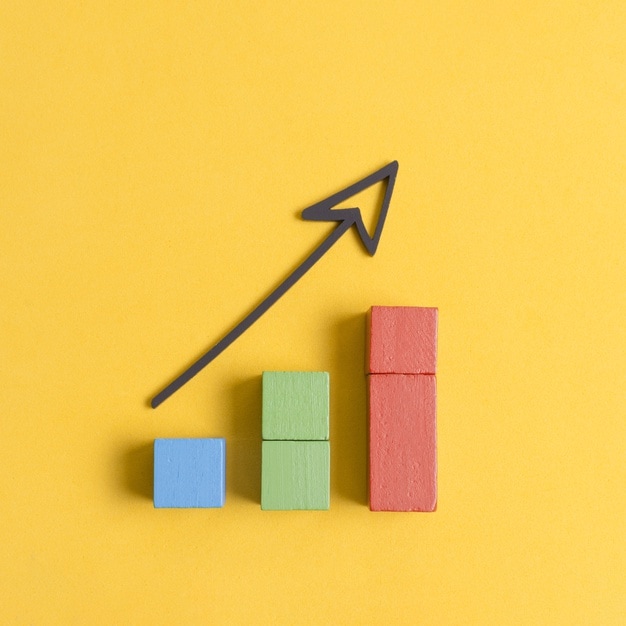 Guest customers are harder to convince as they do not know or have any idea about the goods and services that your business offers and need to be funneled out differently with more time and resources.
However, identified loyal customers or repeat customers are efficiently dealt with and spend 67% higher than guest customers. Here are the following reasons why Customer Loyalty is essential.
1. Higher Customer Loyalty Leads To Higher Growth of Your Business
Through experiences, businesses have concluded that acquiring and converting guest customers into loyal customers is expensive compared to retaining a relationship with loyal customers.
Thus, the more you focus on maintaining a loyal customer, the easier it is to grow your business.
2. Customer Loyalty Leads To Higher Profits
A business should generate more revenue than expenses. Repeat customers bring in more Return of Investment than a guest customer who needs to be first acquired with the chance that they can slip out of your hands any moment.
The energy and resources spent on loyal customers are less but provide you with a lot more feedback and pay more than double of what guest customers spend.
3. Loyal Customers Produce a Higher Conversion Rate
According to statistics, loyal customers can convert at a rate of 60 to 70% compared to the conversion rate of a guest customer, which is 5 to 20%.
4. Customer Loyalty Leads To Effective Planning
Marketing teams identify loyal customers to get in touch with for feedback whose decisions can be relied upon to predict decisions based on budget.
Key Elements of Customer Loyalty
Four fundamental elements should be considered when a business wants to earn Customer loyalty-
1. Expectations
Value the expectations of your loyal customers. The price and marketing of your products and services should positively impact and exceed their level of expectations, making them overwhelmed and feel special, leading to a loyalty-earning moment.
2. The Service You Provide
A skilled team of employees and a dedicated team for customer service can be the game-changer. They reflect the attitude of your business towards the customers. An excellent service leaves even an angry customer happy and satisfied.
Regular communication through newsletters, incentives, loyalty programs, etc., can engage and benefit your customers as they will know more about your business and can inquire whenever they want, helping you receive feedback.
4. The Values
Emotional engagement through your business's values is the most vital element that affects the customers who are emotionally driven and will prefer your business if your values resonate with theirs.
Customer loyalty programs also go through different stages that are as follows-
Different stages of Customer loyalty are as follows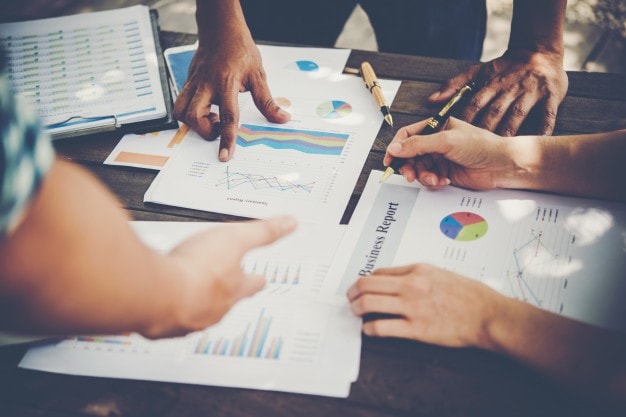 1. Awareness of a business by a customer
In this stage, customers get to know about a company and the services and products that it offers.
2. Research by a customer
At this stage, target customers would like to make a purchase, and accordingly, they start doing some researches via different sites and other resources.
3. Purchase by the customer
At this stage, a potential customer purchases a specific brand and gets converted from a potential customer to a customer
4. Use by customer
At the fourth stage, customers start using the product or service that they have purchased regularly
5. Repeat Purchase by a customer
The fourth stage of customer loyalty revolves around repeat purchases by the same customers who had earlier purchased from the same company again, as they are satisfied with the product or service.
6. Referred by Customer
A fully satisfied and loyal customer likes to refer to the product or services of a brand to other friends, family, and acquaintances.
By going through these six stages, a customer loyalty program proceeds further. Now, the time has come to look upon different ways through which a business can measure how loyal their customer base is-
How to measure Customer Loyalty?
There are a total of 5 metrics that can help you measure Customer Loyalty-
1. Net promoter Score
NPS metric is prevalent in e-commerce and SaaS. It provides you feedback about how well your products are being perceived by people and determine your business's growth compared to the competitors. It is done through a short survey to evaluate if your customer is a detractor, a neutral, or a promoter.
2. Lifetime Value
LTV refers to the total amount of money customers spend on a business from the first purchase to their recent purchase. Marketers calculate the lifetime value from several subscription payment methods. It is an excellent way to see how much your customer is loyal.
3. Churn rate
The lower the churn rate, the better the business runs. It is because the churn rate means the number of loyal customers lost. It will help you evaluate the lost revenue and picture the future of the strategies used not to lose out more customers.
4. Referrals
A business running on referrals program can accurately check the number of guest customers entering the market. This referral program helps your present loyal customer earn a profit while they refer your brand to others.
5. Customer Loyalty Index
It is metric is like NPS derived through several surveys to measure the strength of customer loyalty along with the number of repeat and multiple purchases made by them.
Let us now go through some of the best ways that can optimize a brand's customer loyalty quite effectively-
How to Build Customer Loyalty?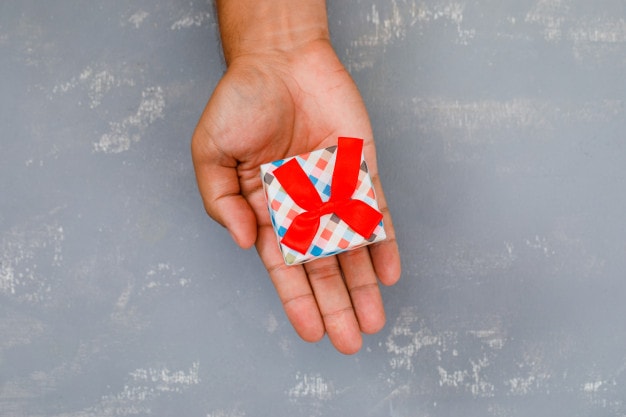 After learning everything about Customer loyalty, a business must know the tricks to Build Customer Loyalty for enormous growth in the market and the improvement of your brand's image in public.
1. Offer rewards to your loyal customers
Reward your Loyal Customers with a Loyalty Program to make them coming back for you in the engagement of business through purchases. Loyalty programs can be in the form of discounts, freebies, special treatment of a client, earn them a reward after they accumulate points through repeat purchases, early access to products, promotion discounts, etc.
The customers will feel special as they will compare your business to others and get back to you for the unique benefits and gifts you give them.
2. Pay attention upon the customized Customer Care
Customer Care should be top-notch and very useful to deal with the problems of your customers. Brands with an excellent customer care team divided for different segments of products will be able to help loyal customers.
It leaves a great impression on loyal customers, earning you points.
3. Incorporate VIP tiers for optimizing Customer Experience
VIP tiers to boost customer experience can help your customers feel special. They feel special when there are rewards attached to every small purchase.
It can be led to the last tier where, after making a certain amount of investment, they can acquire the VIP tier in the customer base. This group should be given special offers and early access to products as well as given discounts.
4. Do effective classification of customers for ensuring personalized services
Dividing your customers will help you divide their mailing list into sections according to gender, age, location, occupation, interest, preferences, engagement, etc.
This way, every client can be given emails that are crafted to be personalized messages for each of these sections, along with offers and discounts. It will make customers feel special.
5. Use right email marketing strategies to inform, engage and excite customers
Send emails based on events to make the customers feel excited. Events that trigger the customer to place an order can effectively help the customer help your business grow.
6. Pay attention upon the feedbacks of the customers
Encourage customers to give feedback after the purchase. It can help you get a clear opinion and insight of the customers about their experience in purchasing your product.
Final Thoughts!
Thus, with a visible loyalty program and a few other techniques, a business can smoothly function and keep up with its loyal customers' expectations.
It is essential to communicate and maintain regular feedback surveys with these customers to improve your business and future. The key is to make your loyal customers 'feel good', and the rest will happen automatically.
What, according to you, are the most critical factors that play a crucial role in ensuring customer loyalty?
Do you think loyal customers are the real asset of any successful brand?
Liked this post? Check out the complete series on Customer Management