Media buying is a process of acquiring advertising or media space and time by commercial enterprises, brands, businesses, governments, or other organizations to run ads on digital and/or offline platforms and monitor how the ad is doing.
Different media channels involved in media buying are newspapers, blogs, television stations, media house websites, or media's social media handles. It helps in ad placement to meet target audiences in the relevant ad formats, at the best-suited times, and in the right contexts to have a result-driven successful campaign.
What is Media Buying?
Definition: Media buying is defined as the process of purchasing media space and time for effective ad placements as per the brand's marketing or advertising goals. It empowers brands to run ad campaigns after doing market research to find the right audience as per marketing goals to optimize brand awareness and sales.
Running successful marketing, branding, or advertising campaign is all about keeping your brand in front of the right people at the right time. Media buying alleviates the whole process in a personalized and conversion-driven manner. Businesses may obtain maximum exposure using the media buying approach without spending a lot of money on it.
Your media buying strategy must be well prepared. The company must be clear about the marketing goals and determine where its target audiences are while finalizing the media buying process. However, the ad should not be confined to a single platform, and it should revolve around the relevant offline and digital media buying channels.
While talking about the right media buying process, Rex Gelb, director of advertising and analytics at HubSpot says-
One of the severe media buying mistakes brands make is not thinking through their marketing goals. Some ad placements might be good for one set of goals, but bad for another. Let's say you're an airline and your focus is impressions and awareness, rather than an immediate sale, you can buy a placement that is known to get cheap impressions.
He further adds-
Now, let's say you're a CEO who wants to promote a 'letter to our customers.' In this instance, what you'll care about is cheap clicks. Buying cheap impressions, which made sense in the previous example, no longer helps you accomplish your goal.
Importance of Media Buying
The benefits of media purchasing may be substantial if the tactics are well planned and executed. A few of the benefits are as follows:
1. Higher ROI
When it comes to media buying, it involves more than just exchanging money for advertising space. Firms' relationships with media houses improve when they maintain ties with them for outlets.
This makes it easier to reach out to media companies in the future and to receive the best prices for posting advertising. As a result, the ROI is projected to rise with time.
2. Ensure Best deals
Experts in media purchasing can assure excellent negotiating and the ultimate price of ad space. This undoubtedly leads to higher conversion rates for the company. These experts may promote their ad as a value-added procedure to media outlets.
At its finest, it may result in an impression tacked on a contract, which is a less fee agreement. This is portrayed as a win-win situation for both the company and the media outlet.
3. Best slots assured
Media buyers understand how to achieve the highest level of engagement. Several events, such as the Olympics, political affairs, are held throughout the world, and as a result, ad impressions might be influenced.
Media buying guarantees that the ad receives the exact engagement and conversion that the company desires. While these events are receiving the most incredible attention, the transaction can be impacted little. But media buying doesn't let the profit be influenced.
Ways of Buying Media
Two common ways of media buying are popular these days-
1. Direct media buy
In this way of media buying, buyers develop relationships with publishers for negotiating ad inventory for example communicating with a magazine owner to have an ad placed in the upcoming issue.
2. Programmatic media buy
The media buyers channelize media buying using automated technology. It is one of the integral steps of buying media in programmatic advertising.
Stages of Media Buying Process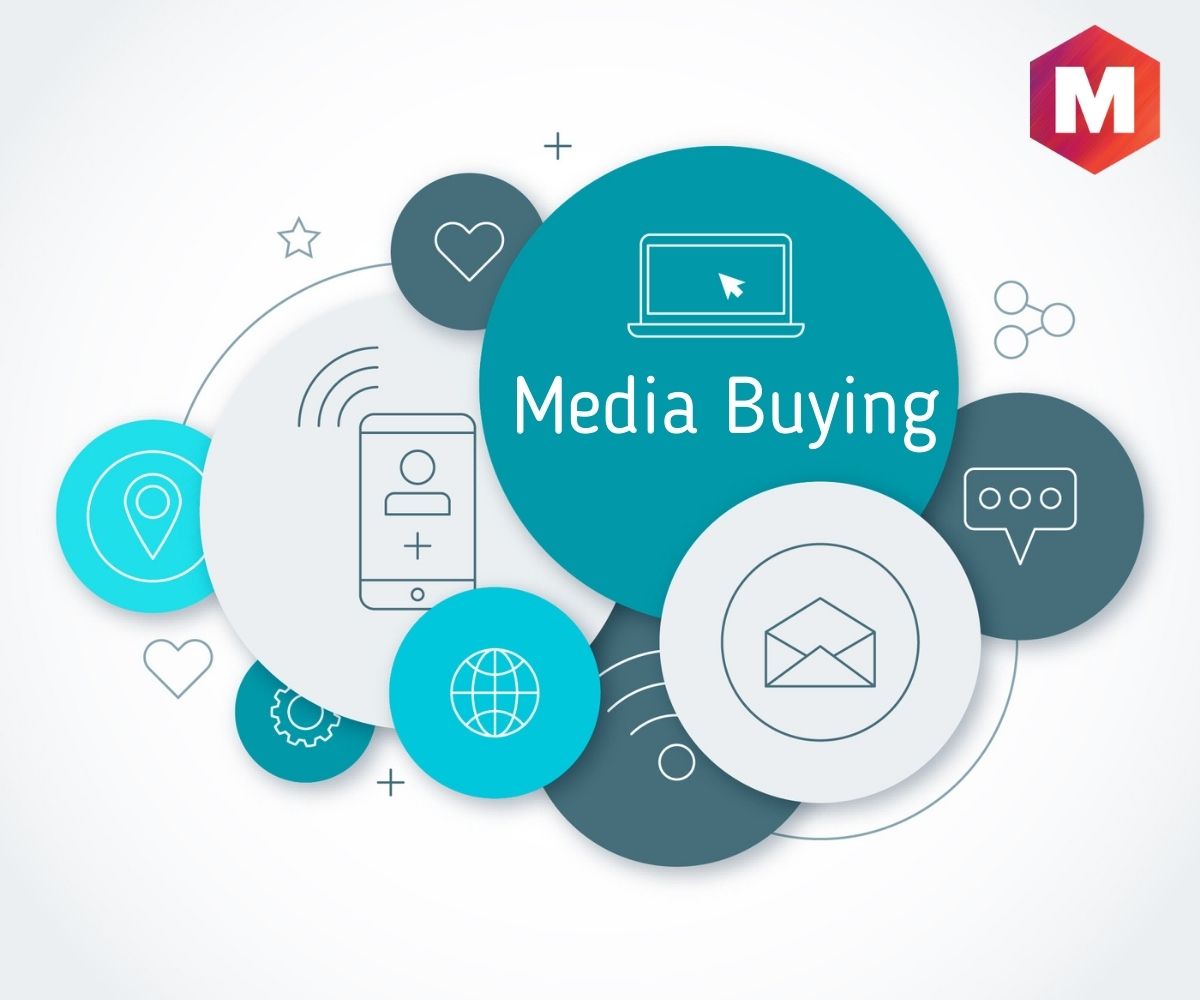 The stages of media buying are divided into three different settings that include all the crucial processes-
Stage 1 – Pre-Launch
This stage of media purchasing involves arranging the activities that must be done before the campaign's debut. In this stage, the business investigates every facet of the following advertising. This step is further subdivided into many tasks-
1. Get knowledge about the target market
The expected outcome of media buying is to reach out to more target audiences who can be consumers. However, if the ad is not effectively designed, it will be presented before the wrong leads, failing your campaign. Thus, first, identify your brand's target demographic and then research their lives and concerns.
Keep track of which websites they visit, whose social media pages they use, if they click on prior advertising displayed on that particular media source, and so on. This extensive investigation will guarantee such losses are avoided in the future.
2. Understand competitors strategy
When it comes to marketing, it is all about standing out from the crowd.
As a result, media buyers must conduct extensive research into what the various companies or rivals are doing in this sector or reach out to their target demographic.
Ask yourself several questions about the rival and attempt to obtain answers to every one of them.
3.  Make a media strategy
After the media buyers have completed their analysis of who the target audience is, their interests, and the competition, they develop a perfect plan for the media companies.
This step entails deciding whether to employ traditional or digital advertising tactics, which channels will be beneficial and so on.
4. Create obvious goals
The firms' aims must be explicit when selecting a media outlet to print the advertisement.
After launching this campaign, the company should be confident of what it wants to achieve. Thus, these achievements need to be made clear in the beginning.
5. Negotiating the prices
The media procurement procedure aims to achieve a higher ROI in the future. As a result, media purchasers must negotiate prices with media firms exceptionally successfully.
As previously said, proposing a strategy to the media houses that may benefit both organizations would significantly reduce the cost.
To prevent continuously entering into discussions, the contract must always be long-term. Having strong media connections may aid in intensely negotiating and pricing and guarantee a solid profit.
Stage 2 – Launching the campaign
This step entails the process of launching the campaign and subsequently tracking impressions. This stage is also divided into different phases of media buying-
1. Media Delivery
Following the delivery of the advertising, the media buyer must monitor the reactions of the target audience. This entails addressing a few questions, such as:
Are there any follow-up responses from the audience?
How do these audiences interact with the media?
What impressions does the advertisement create?
Is the audience not enjoying it?
2. Track and change
There may be times when the strategy does not follow the path that the business anticipated. As a result, the launched campaign must be tracked.
If the audience does not like it or wants modifications, the company must immediately alter the movement.
Stage 3 – Post-launch
This step ultimately comprises analyzing the campaign's performance. Before beginning each new campaign, ask if the previous campaign had any flaws.
What was the audience's reaction to the advertisement? And how much were the costs and subsequently ROI at the end of the campaign?
Difference between Media Buying and Media Planning
There is a possibility that, due to similar tasks, the responsibilities of the media buyer and media planner are getting misunderstood.
Media planning and buying processes are interrelated. Media planning occurs before the media buying processes. So, you may say that the work of the first stage, i.e., pre-launch steps, is included in media planning. Media planning helps in determining what media channels will be the best suited for your brand
Media planners conduct extensive research on the market and the audience that has to be targeted before determining the best budget for the campaigns. The media planners seek the proper interest of the target demographic and then work with the media buyers to create a fantastic campaign strategy.
Media buyers initiate contact with media websites or property owners to negotiate a deal. The media buyers negotiate the budget established by both organizations to be profitable.
Working of Digital Media Buying
Digital media buying is also understood as a programmatic buying process in which the buying impressions are automated.
The whole digital media buying process along with the negotiation is done technically but at a faster rate while traditional media buying revolves around manual relationship building and negotiations with publishers of magazines, TV, or newspapers.
3 components of digital media buying structure are-
1. Demand-side platforms (DSP)
These are the places where advertisers set up their digital media buying campaigns. Ad agencies and advertising go on these DSPs for bidding on ad inventory and running their ads.
2. Supply-side platforms (SSP)
At these places, publishers come into play by selling their ad inventory. So, it can be understood as the publisher version of the DSP.
3. Ad exchange
It can be understood as the marketplace where advertisers and publishers both get involved in buying or selling ad inventory via real-time bidding (RTB) or CPM or via programmatic direct.
Media Buying Tips
Some of the key tips useful in optimizing the performance of your media buying process are-
The strategizing goal of your campaign with your team
Decide your KPIs
Have a proper spending plan
Identify your target audiences and target them by device, behaviors, location, interests, browser, etc
Set up your campaign on your chosen platform
Keep on tracking the results and optimize your campaign
Never mix different traffic types
Have an eye on your competitors
Challenges for Media Buying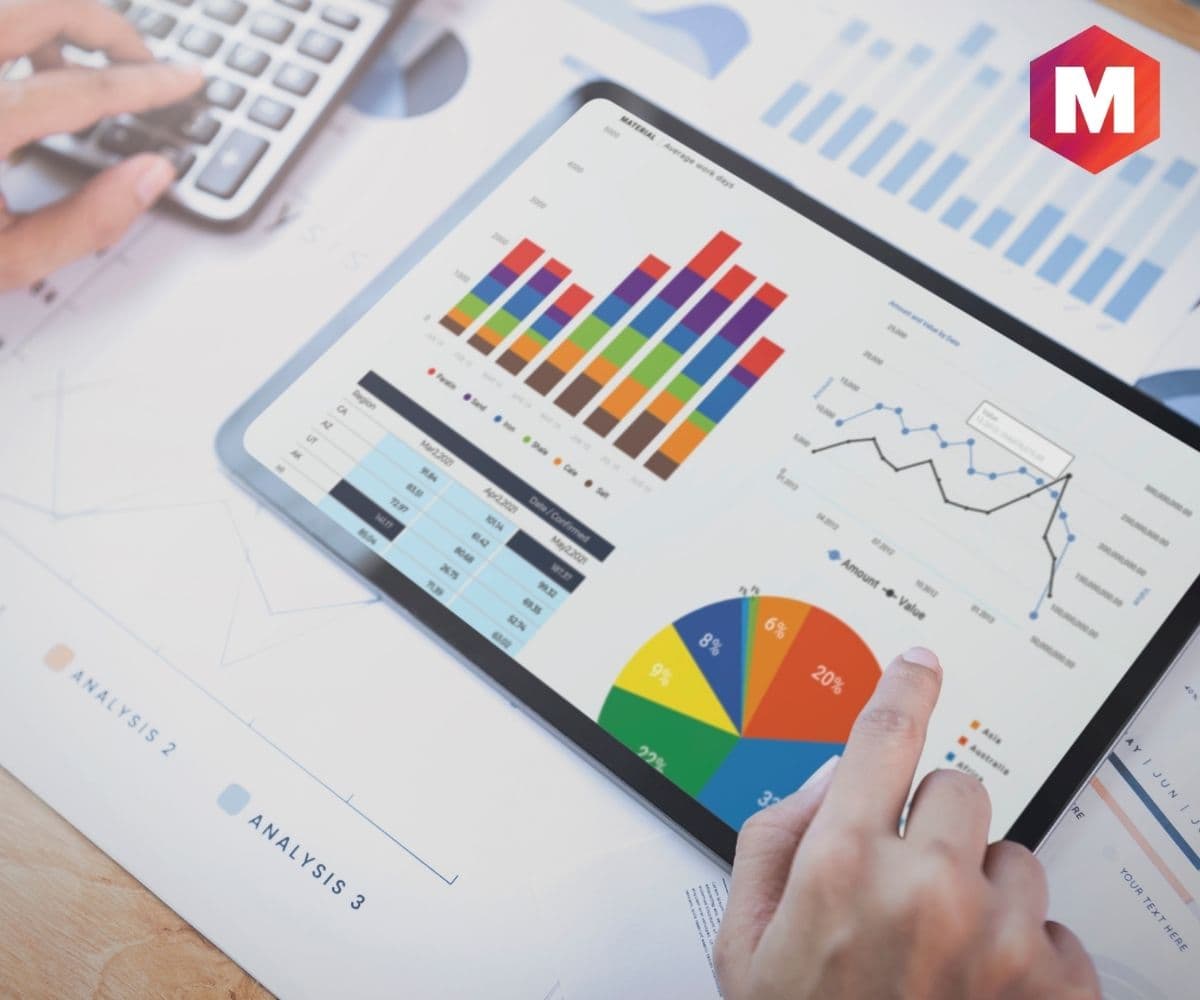 There might be several obstacles in media acquisition; a few of them are as follows:
1. Marketing analysis
There are several sorts of campaigns, and the media buyer may become perplexed when researching rivals. A few campaigns may work for one business but not the other in the same niche.
As a result, choosing which campaign to pursue becomes tough.
2. Close ad clicks
The company is online to gather impressions, not to reach the "close-ad button." The drive must be designed to be clickable and cannot be avoided by the general audience.
Maintaining the fine line between being too presentable for not being avoided and being too presentable for not being closed is extremely difficult.
3. Optimizing the ads
Another issue for media buyers is optimizing the ad that they are launching. The media buyer must carefully examine the website to which the advertisements may be uploaded to reach the intended audience.
This is made more difficult by the fact that the content of the media websites may differ. As a result, the reach will continue to fluctuate, as will the ad reach.
4. Understanding the contracts
The negotiations can be made clear, but they must also be clearly stated in the contract. There may be times when businesses neglect a few stages since they have previously discussed the conditions.
However, it merely results in a loss of money and the firm's inability to reach its target audience in the long run.
5. Keeping an eye on the trends
Media buyers recognize that advertising performs better on online media and, as a result, seek out media outlets with websites or social media handles.
The real issue here is keeping up with the latest digital marketing trends. Because trends change at such a rapid speed, media buyers must create contracts and tactics that ensure the ad's reach is not affected, even if trends change.
Best Digital Media Buying Platforms
1. Amazon DSP (Demand Side Platform)
It is one of the most popular DSPs that brands and ad agencies prefer. It can help you reach users on Amazon-owned websites like Audible, IMDb, and many other Amazon partners.
2. Adobe Advertising Cloud
It is a powerful DSP launched by Adobe by tieing with Adobe Audience Manager and Adobe Analytics. It integrates perfectly and makes collaboration convenient as well as cross-data analysis smoother.
3. Google Display & Video 360
It is Google's DoubleClick Bid Management platform that integrates smoothly with Google Analytics and other Google products. Therefore, for the teams that are already using those Google tools, this media buying tool would be the right option.
4. AdColony
It is useful in branding endeavors by letting you reach mobile app users on both IOS and Android. It is quite good for different video formats and placements such as full-screen, banner, interactive, interstitial, etc. Advertisers can also use it for testing different formats to choose the one that offers the best results.
Criteo
By opting for this highly effective media buying platform, you will have the access to a large network of premium retailers. It is considered as one of the best DSPs for those brands that are craving to meet relevant online shoppers for their online advertising and to optimize ad performance.
Conclusion!
Buying media as per your campaign goals takes a significant amount of time, but when you do it right, it offers great advantages. Media Buyers do not want to waste their total cash on something that does not provide results.
As a result, the effectiveness of the campaign is heavily dependent on the location and timing of the ad exposure. The firm must be clear about the aim they expect from the ad campaign and thus plan accordingly.
Almost every organization chooses the media buying process since they know that customers spend their time on such things. However, as time passes, it becomes more difficult to replace other firms on media sites. In this scenario, having a strong media connection will be quite beneficial.
What are your thoughts about the effectiveness of these media buying endeavors in targeting the right audiences at the right place and at right time?
Liked this post? Check out the complete series on Advertising