Every business owner out there has buyers who have a vast amount of information available to them.
A retail store owner has to fear that the buyer will open Amazon and check prices right in the store. A clothing store owner feels buyers will do window shopping and only come inside if they find the best clothes on the display window.
Each buyer is different, which is why companies have to take efforts to understand their journey.
What is the Buyer's Journey?
The Buyer's journey is also sometimes called the purchase journey and is the process that a customer has to go through to purchase a product or a service. If you were to create a buyer's journey may, it would involve mapping out all the interactions, decisions, and actions that the prospect takes from defining his problem to identifying the solution.
The key to the journey map is to observe how the prospect behaves in each step of the buying process. It is similar to how playtesting happens in gaming. Game developers observe how players are playing, find out their pain points, and develop the game accordingly.
Mapping out the buyer's journey helps the company determine the pain points of buyers. Then can then influence the buying process so that there are no gaps causing the buyers to drop out of the sales funnel.
Why is it important to study the Buyer's Journey?
Studying the Buyer's journey is important because it allows businesses to understand the customer's thought processes, behaviors as well as decision-making patterns. This further helps the company decide whether there is a need or a problem that the company is not fulfilling. Thus, this helps the company research the necessary solutions so that their buyers end up making a purchase.
Some of the reasons that the Buyer's journey is important is
Focus on Customers: Businesses can lose focus on their customers and match their needs in each stage of the purchase process. This, therefore, makes their marketing more efficient and effective.
Product Development: Studying the buyer's journey helps the business to determine features or elements missing in their current product line. This can lead to better product development. Example: Lego conducts mindstorms where initially they just observed kids playing with toys.
Sales Strategies: Companies can realign their sales strategies basis on the buyer's journey as well as customers' needs.
Customer Experience: Better customer experience during the buying journey helps improve the overall purchase experience, fosters repeat purchases, and leads to better word-of-mouth referrals.
Competitive Advantage: A company that is studying the journey of its customers will always be able to design superior products and service solutions that will give them a competitive advantage over the competitors.
Pull Strategies: Based on what the buyer is looking for, companies can design their pull strategies so that customers themselves approach the company. Example: Apple iPods were designed by observing the pain points of Walkman or CD players.
Retaining Customers: Finally, once the company is attuned to observing its customers, they fill all the gaps leaving the customer happy at the end of his buying journey. This results in customer loyalty, and retention and turns customers into brand advocates. Example: Ikea always keeps observing the movement of customers around the store and rearranging its display accordingly.
The Three Stages of the Buyer's Journey
The Buyer's journey has three stages which are the awareness stage, the consideration stage, and the decision stage. When studying the Buyer's journey, these three stages evaluate the prospect's decision-making process.
Each stage in the buyer's journey may have challenges. It is your job as a marketer to resolve the challenges and ensure a smooth process for the customer. If you are a business owner, it is your responsibility to remove as many obstacles from a buyer's journey as possible.
The Awareness Stage
The awareness stage in the buyer's journey is when the customer becomes aware that he has a problem or a pain point. They have just started to look out for a solution. For example, I realize that I have put on some weight and I would definitely need to exercise a bit. However, I do not know where to begin. I do know though that I have to start exercising.
At this stage, I am not clear on what I want to do. I will probably start learning and understanding the different options for exercising. I could go to youtube, buy a book from Amazon or subscribe to a health magazine. There are many solutions available to my problem.
In essence, Once a customer is in the awareness stage, they might several options in front of them. They are just aware of their problem and they have resolved that they want to solve this problem. That's the awareness stage. Once the customer is aware, he then moves on to the next step.
The Consideration stage
The consideration stage is when the prospects consider different solutions to their problems. They seek out more information on the problem they are facing and try to find solutions to it.
The information may be found by googling, asking people they know or social media or even forums. They may get information like quick fixes, suggested products, recommendations from someone personally as well as potential solutions.
Prospects generally weigh their pros and cons in the consideration stage before reaching their buying decision. This is the stage where most companies can persuade customers into buying their products and prospects can be influenced with correct information.
For example: Now that I am aware I need to get fit, I go to YouTube as well as Google, to search for information that I want. This leads me to a content influencer who recommends that I join a Gym or at least get an exercise bike at home. I could also join some sports or start trekking as a hobby. So I am considering a lot of different alternatives. In these, I am also weighing my pros and cons. Example: I like the exercise bike option the most because as I am a writer, any time I have a 15 min break, I could put it into exercising (P.S. This is hypothetical, I am really not that disciplined). So now I have considered all my alternatives. This helps me move to the decision stage.
The Decision Stage
The decision stage is the final stage of the Buyer's journey where he chooses a product or a service that will solve his pain points and appears to be the most correct choice for the customer.
This is a stage where the prospect is focused on gaining more information on the decided product and even at this stage, the salesperson has to be vigilant lest the customer may change his mind. Highlighting the strengths of the products and understanding the pain points of the customer is critical to reaching a sales conversion point. Even at this stage, the customer is probably looking for answers to his question regarding the decided product. These questions might be on warranty, maintenance, EMI, paperwork, customer service hierarchy, and any of the other questions a customer might have.
Continuing my own example. I have decided that I need an exercise bike. I go to Decathlon and look at all the options available. I am looking for something that is compact, can fit easily in the space I have decided, and is durable. Basis on this, I find the right exercise bike at Decathlon and checkout with it.
The best part is, in the internet age, a lot of the considerations are driven via the internet itself. This is why, businesses need to have a strong internet presence if they want to win in the buyer's journey.
How can the companies use the buyer's journey for their benefit?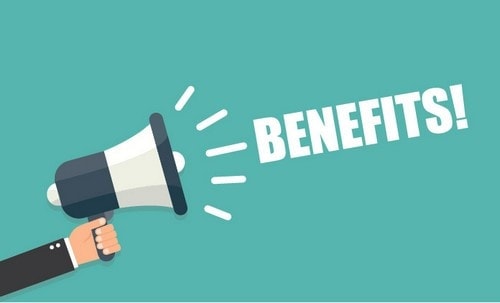 Now that we understand what the buyers' journey is made of, it becomes essential for the companies to use it in the best possible way to enhance the growth of their own companies. Now for the companies to tackle the buyers' journey and the best solution to make the best out of it, they should approach it in a stepwise manner.
1) The companies need to define their buying persona
The companies first need to understand the journey that their targeted customers, i.e. their buyers take.  And for this, they need to understand their customers, their needs, their demands, their income and how much are they willing to.
2) The companies need to understand the journey that their buyers take
Once the companies can figure out who their potential buyers are, their job becomes to figure out the different processes through which they will approach their customers.
3) Mapping the content to the buyer's journey
And once the customers are known and their journey is understood, the last and final step for the company is to map the journey in which they will be tracking down every single step of their customers and address the various solutions and challenges they may come across through this journey.
In this way, the buyers' journey plays an important role for the companies who are selling their products to the marketers. By analyzing the buyer's journey, one can come up with potential solutions that will help them in overcoming the challenges and increase their sales revenue.
Buyer's Journey vs. Customer Journey
Customers have a unique path they take when it comes to researching, purchasing, and using products or services. This is known as the buyer's journey.
But what businesses should also be aware of is that customer journeys encompass every step beyond the purchase too – from initial discovery all the way through ongoing support after the sale has been completed. By understanding and improving each touchpoint along this customer journey, companies can build strong client retention levels which will lead to long-term loyalty and success.
Monitoring both journeys is essential to guarantee that they cohesively integrate with each other. Any customer who makes a purchase from your business may observe any disparity between how you cater to potential customers and existing ones, so it is crucial to maintain consistency in the quality of service provided regardless of where a particular individual sits along their buying journey.
How to apply the buyer's journey to the sales cycle
Having learned the critical aspects of the customer journey, it's time to look into how you can incorporate them into your sales operations-
1) Evaluate your buyer personas
To completely understand our target audience and customers, we must analyze buyer personas – a thorough account of customer experience that includes Age, Gender, Location, and other pertinent details such as Likes and dislikes, Profession, Education level, Income Level, and Values.
2) Define your buyer's journey
The moment you pinpoint your target customer, it is time to construct a journey that suits your sales funnel and/or pipeline.
3) Align your content with your sales strategies
Having determined the type of content your buyers require at each stage, you must ensure that your own sales teams and reps are adequately prepared to maximize every opportunity.
4) Perfecting your buyer's journey
Crafting content that is tailored to the user's needs and organized for easy comprehension should always be a priority. Additionally, including a strong call-to-action at the end of your writing will encourage customers along their purchasing decision journey.
Buyer's Journey Example
Awareness stage – Suppose you have an older Smartphone model and are looking to upgrade. Your buyers' journey could begin with some investigation – examining various models, specifications, costs, etc.
Consideration stage – As buyers move further down the Buyers' Journey, they must decide between their top choices and compare different models. Once they have settled on a specific model, it is essential to ensure that reputable sellers with positive customer reviews are located to make an informed decision.
Decision stage – If a Smartphone user completes the Buyer's Journey, they should be sure to examine all of the details and take time to consider any warranties or services that may accompany their purchase. By doing this, they can make an informed decision that best fits their needs.
Conclusion!
Ultimately, the Buyer's Journey is a crucial element of sales. With this method, marketers can gain an understanding of their prospects' motivations and desires in order to create tailored experiences that will move them closer to making a buying decision. By leveraging the power of a Buyers Journey approach, companies have valuable insights into their target audiences and are able to craft personalized experiences to drive conversions.
Liked this post? Check out these detailed articles on
Topic of Marketing
Alternatively, check out the Marketing91 Academy, which provides you access to 10+ marketing courses and 100s of Case studies.