IKEA is a provider of well-designed, functional, and affordable, high-quality home furnishing, developed with care for people and the environment. There are many companies with different owners, working under the IKEA Brand, with the same vision, to create a better everyday life for the many people. Not only are their products different, but they also employ a broad range of innovative design techniques and a well-known self-assembly policy, which means that customers have to assemble the furniture themselves.
IKEA formed as a furniture company by Ingvar Kamprad in 1943. Since then, the brand grew steadily over the years to become the world's largest furniture retailer and a respected conglomerate with a wide investment portfolio.
It includes stakes in a broad range of areas such as the food and dining industry, AI-based interior design, real estate, and even smart home technology. As of February 2023, there were 460 IKEA stores in around 62 countries throughout the world. IKEA is headquartered in Delft, Netherlands.
Here are some IKEA statistics:
Established on – 1943
Headquarters – Netherlands
Industry – Retail
Revenue – EUR 44.6 billion as of December 31, 2022
Stores – 460 stores in 62 countries
Number of employees – 231,000 employees in 2022
Let's take a look at the SWOT analysis of IKEA, highlighting its strengths, weaknesses, opportunities and threats. It involves identifying the internal and external factors that can affect the brand's success or failure and analysing them to develop a strategic plan.
IKEA Strengths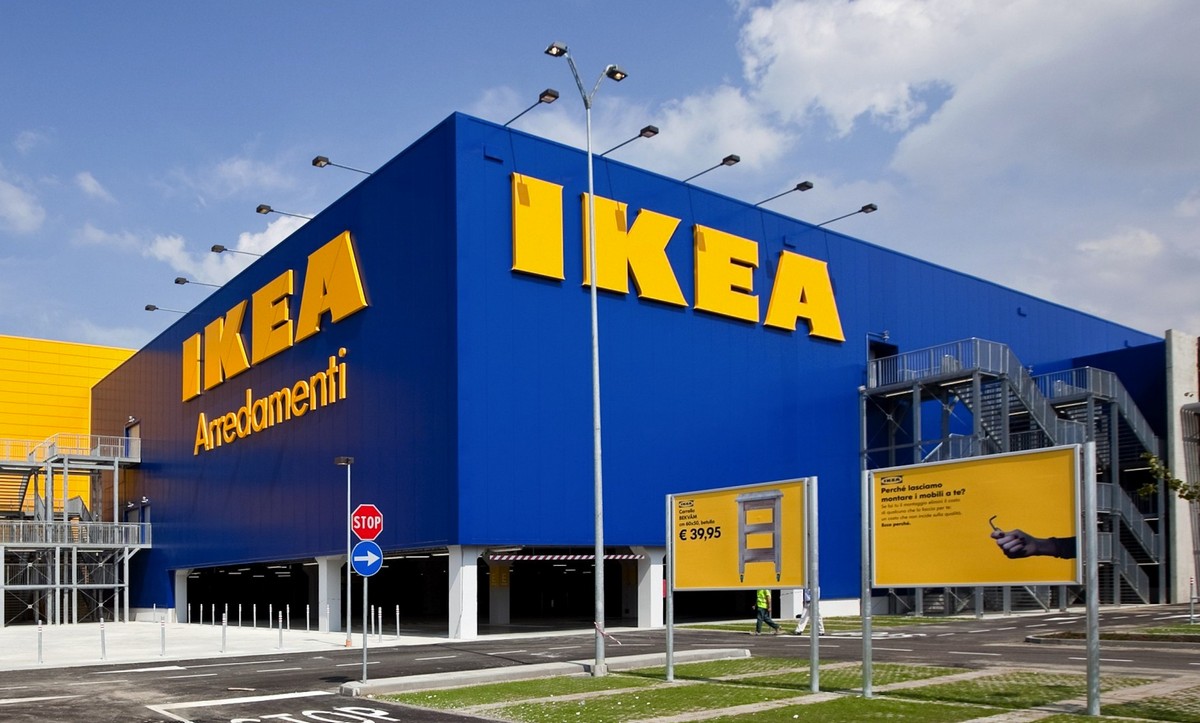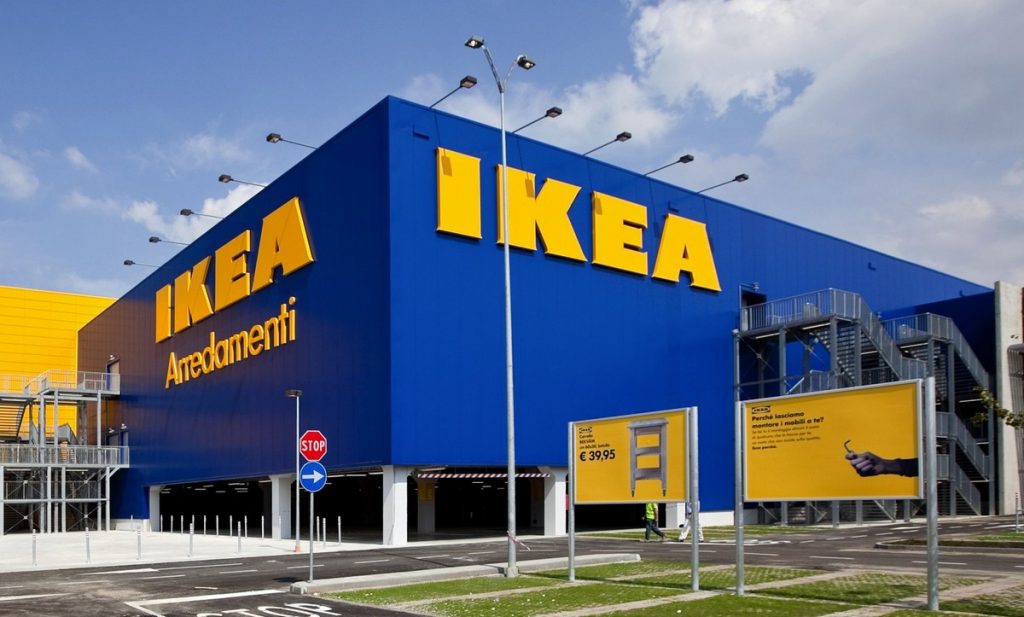 1. High Brand Value
IKEA is the world's largest and most successful furniture retailers. Its minimalistic Scandinavian design, affordable prices, and innovative furniture and home goods approach have made it a household name throughout the world. During 2022, the brand was valued at approximately $17.4 billion.
Currently, the brand is at 46th position in the world in brand value of Forbes list. This gives the company a competitive edge over other players in the market.
2. Strong Financial Performance
Due to its brand reputation, low-cost strategy, design and innovation capabilities, IKEA's sales has seen a growth during 2022. The company reported sales of EUR 44.6 billion in 2022, representing an increase of 6.4% over 2021.
Its strong financial performance helps enhance investors' confidence and improve the growth prospects.
3. Global Presence
Since its inception, IKEA has expanded its operation with more than 460 stores, operating in 62 countries across the world. In addition to its local stores, the brand also has a digital platform, enabling the customers to buy products online with their convenience and delivering them directly at their homes.
The global presence helps the brand to reduce exposure to economic and political risks in any one market.
4. Diversified Product Portfolio
IKEA provides a diverse range of products, such as furniture, storage solutions, lighting, textiles, kitchen appliances, and decorative items. Its products are very cost effective. The products purchased are transported to customer's home, which can effectively reduce customers' costs.
This broad portfolio enables it to cater to a wide range of customers and meet the needs of different customers.
IKEA Weaknesses
1. Difficulty for Assembling
IKEA allows the customers to assemble their furniture themselves, which though reduces shipping and storage costs, it has also led to some controversies with customers encountering difficulty during the assembly process.
This may be due to faulty design or a failure to follow the instructions during setup. This may lead to an unsatisfactory product with a shorter lifespan or even injury due to faulty furniture.
2. Poor Product Quality
Few customers may identify IKEA products as being lower quality than more expensive alternatives due to its focus on affordability. This perception could limit the brand's appeal to customers seeking higher-end or longer-lasting furniture.
IKEA's cost reductions lead to decreasing product quality, which was followed by higher number of products returned and damaged brand.
IKEA Opportunities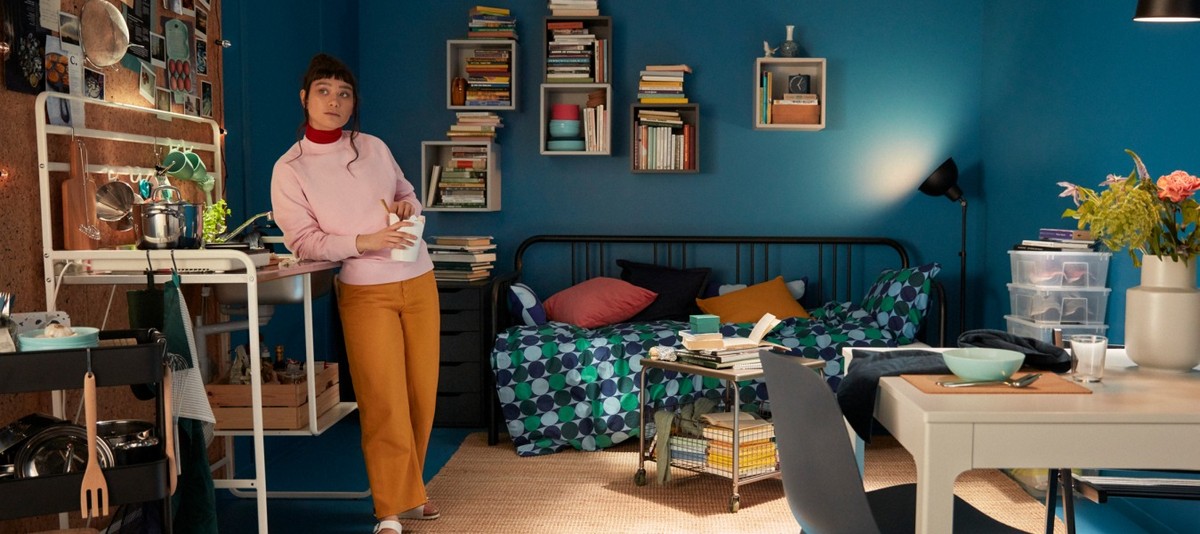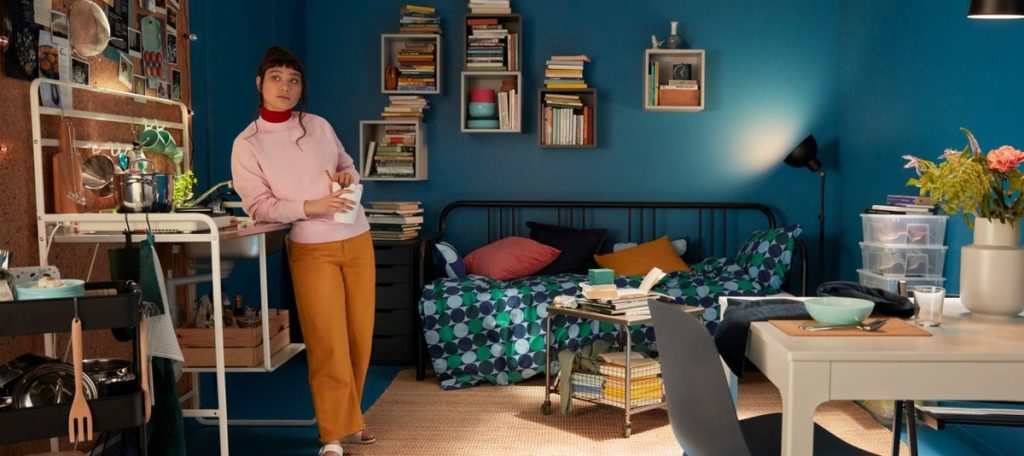 1. New Store Opening
During fiscal year 2022, IKEA opened retail operations in new markets, including the very first IKEA store and online channel in South America. It further plans to open its operations in Colombia and Peru in the near future.
The Philippines also became a new IKEA market, and the first IKEA stores in Estonia, Puerto Rico and Oman opened their doors. In total, 38 new IKEA sales locations opened around the globe in 2022. This will help the brand to reach new customers.
2. Range Development
In August 2022, IKEA launched ABACKEN water nozzle, which enable people to save water at home. This nozzle can fit any IKEA tap or most standard taps on the market, and can save up to 95% of water in mist mode. Innovations in water saving are becoming more important.
Globally, 1 in 3 people do not have access to safe drinking water, and by 2030, billions of people will lack access to safe water, sanitation, and hygiene. Around 10% of the world's freshwater supply is used in households. IKEA is committed to helping people to save water in their homes.
3. Product Customization
IKEA can provide its customers more options to customize and personalize their furniture. This will differentiate itself from competitors and cater to the increasing demand for personalized products.
4. Enhancing Online Presence
IKEA has seen significant growth in its e-commerce capabilities, with the proportion of online sales climbing steadily over the years. Digital sales is fast becoming the most popular way people purchase items.
By investing in its e-commerce platform and digital marketing efforts, IKEA can cater to the increasing number of customers who prefer shopping online. This will help IKEA broaden its customer base and remain relevant in the digital age.
IKEA Threats
1. Regulatory Changes
Changes in regulations related to emissions, safety standards, or trade policies could impact the brand's business. Non-compliance by the company with applicable laws and regulations or failure to maintain, renew or obtain necessary permits and licenses could hamper the results of its operations and financial performance.
2. Highly Competitive Market
The brand operates in a highly competitive retail market. Competitive pressures can lead to high operating costs and reduced profit margins. The competitors may have established brands, larger resources, and lower costs, which could make it more difficult for IKEA to maintain its market share.
3. Impact of the Pandemic
The coronavirus (COVID-19) is not only a global public health emergency but also a cause of a number of regional and global economic disruption. The COVID-19 pandemic has had an adverse impact on its business and operations.
4. Fluctuation in Raw Material Prices
IKEA depends largely on raw materials, such as wood, textiles, and metals, to produce its products. Any disruptions to the supply chain, such as shortages of raw materials or components, could impact the company's production and profitability. Also, fluctuations in the raw material prices can lead to increased production costs and potentially affect IKEA's profitability and competitive pricing.
5. Changing Consumer Preference
A shift in consumer preferences toward more sustainable products could impact the demand for its products. Consumer tastes, furniture, and home goods preferences can change rapidly. Failure to adapt to these changes and provide products that resonate with customers can decrease sales and market share.
IKEA's innovative design techniques, unique business model, and clear vision are some of its biggest strengths. However, the recent global pandemic, changing consumer preference and poor product quality may be a significant threat to its position as a market leader.
Liked this post? Check out the complete series on SWOT