Hermes International is a French high fashion luxury goods manufacturer and has been consistently on the list of most valuable luxury brand and enjoys iconic status in the world of luxury. The brand is a combination of exquisite craftsmanship, rich heritage, high levels of professionalism and quality. Its logo is a Duc carriage with a horse and has been the same since the 1950s and the logo is a symbol of class worldwide.
Hermes International is a family-owned brand for 5 generations and is today well known for its leather goods. Today, in every 20 seconds, Hermes sells one silk scarf. The Birkin bag which their exclusive bag has the longest waiting period and it is reported to be almost 6 years.
Strengths in the Swot Analysis of Hermes International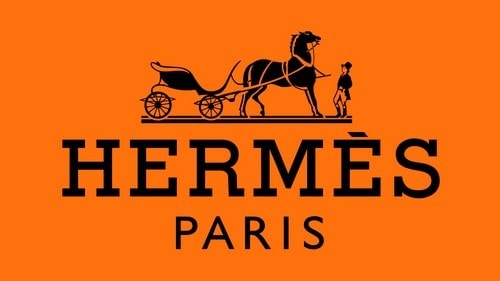 1) Strong brand image :
For women, the height of owning a luxury item is Hermes Birkin bag which is highly priced ranging from $12,000 to more than $200,000. According to the global brand valuation firm Interbrand, Hermes listed on the 32nd place in the Best Global Brands. The range of products under the brand's name include leather goods, lifestyle, ready-to-wear and perfumes.
The company has been successful in keeping its brand differentiated and value with a strong history, superior quality and exquisite craftsmanship. Hermes has a strong sense of allure and is considered the most innovative among all the luxury fashion houses.
2) Global presence :
Hermes is a global brand with 307 stores worldwide and has its flagship store in Madison Avenue. The stores are located in U.S, Russia, Asia, and Europe and have more than 13,000 employees. As of 2018, it has revenues over USD 7 billion and profits over 2.5 billion. The brand has a strong history of 181 years and it can be credited to its drive for creativity, strategic consistency across all the global markets and relentless efforts towards long-term benefits rather than short-term.
3) Wide product range :
The brand's products are available in the number of categories like men's and women's ready-to-wear, furniture, jewelry, leather goods and saddlery, wallpaper, tableware, watches, petit and fragrances. The strategy of the company to diversify across the various business has given a strong brand presence and the brand strategy is consistent across each of the product categories in which it has expanded into.
4) Brand strategy :
Hermes does not encourage celebrity endorsements for building its brand image and has stayed away from this form of marketing. Only A-listed celebrity and very rich people get access to their most exclusive and premium products. Hermes does not launch region-specific products or collection, all the products are standardized across the global giving it a consistent image. They also don't provide their products on sale and discounts.
Weaknesses in the Swot Analysis of Hermes International
1) Competition :
Louis Vuitton who is the main competitor of Hermes has been focusing on its heritage and as a travel brand, it has been able to retain any customers. LV charges a huge amount for its bag an also keeps tight control on who can sell them. Chanel is also increasing its market share with classic quilted cosmetics, bags, and fragrances. Other competitors include Christian Dior, Prada, Burberry, Hugo Boss etc. Fast fashion companies like ZARA, H&M has also been taking over its market share. Hermes needs to constantly evolve and differentiate its products to have a more superior position in the luxury segment
2) Imitation :
The internet has made it easier for design pirates to make fake products more accurate and quicker than ever as detailed shots of the products are posted within minutes of launching. In New York itself, the federal government seized half-billion worth of fake luxury goods. One way Hermes could deal with counterfeited products is through on-demand manufacturing. Designs are made by machines in the specific number of units using blockchain network.
Opportunities in the Swot Analysis of Hermes International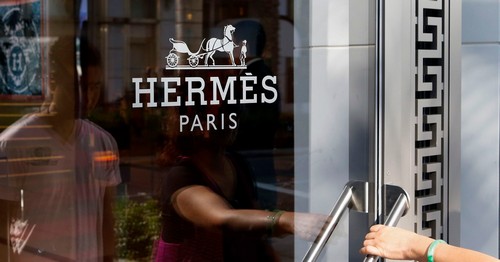 1) Global expansion :
Global expansion is an important strategy for Hermes to deal with the cyclic turndowns in certain categories, wider economic, fluctuating demand and shifting consumer preferences. Hermes products like jewelry and perfumes are growing in terms of sales and volumes and are contributing to the revenue of the company but they are still to reach the level of saddlery and leather division success. The exclusivity-marketing model of Hermes could be a challenge in the global expansion of the various product ranges.
2) Strengthen brand equity :
The brand is known for its craftsmanship in the domain of silk and ultra-luxury leather products. Even though Hermes has diversified its product ranges into various categories the brand equity of those products are not as same as that of leather and silk. The watches are going through a slow journey of growth and in 2016, the watches only contributed to 3 percent of the brand's 5.2 billion revenue. Hermes needs to work on the brand equity of its wide product ranges.
Threats in the Swot Analysis of Hermes International
1) Brand Takeover :
LVMH owns nearly 22.3% of Hermes and the company is doing whatever it takes to prevent that share percent from rising. LVMH bought the huge stake of Hermes in 2010 and since then the brand fears hostile takeover by LVMH. Hermes considers this to be more of a "cultural battle" than a financial one. To prevent the takeover Hermes has created a separate family holding company that controls 50% of shares that protects them from LVMH.
2) Economic instability :
The effects of protectionist measures by the world's largest economies have created dampening effects but the brand is comparatively doing well with global trade actually rising by 5 percent. With the trade was a lot will now depend on the ability of countries to withstand the uncertainty and global liquidity shocks originating for the United States. The chief economist of the brand, however, said that if this keeps continuing, the company could face payment risks across the globe.
Liked this post? Check out the complete series on SWOT