Marriott International Inc is a brand of premium hotels and hospitality chain based out of the USA which owns a number of five and seven star rated hotels across the world. The hotel chain was established in the year 1927 in Washington DC by J Williard Marriott and today has close to 6000 properties across 122 countries. The hotel chain currently has around 1.2 million rooms and plans to expand it by another 1,95,000.
The board is now headed by the son of the founder President  Executive Chairman Bill Marriott, and President and Chief Executive Officer Arne Sorenson. Marriott right from its very early days of inception has been on the Fortune 100 list and has been ranked at 33 for the past year this being for the 20th time in a row. Marriott Group acquired the Ritz Carlton in 1995 and today there are 81 hotels under that brand.
Strengths in the SWOT analysis of Marriott International Inc :
Strengths are defined as what each business does best in its gamut of operations which can give it an upper hand over its competitors. The following are the strengths of Marriott   :
Marriott way: The biggest strength of the hotel chain is their strict adherence to operational norms. Their code of conduct has been custom designed by the top management and every employee is expected to follow it to the final detail. It is said that many of these policies revolve around resourcefulness.
Presence across the world: Marriott International has a presence in 122 countries around the world and has 600 properties under its umbrella with 1.2 million rooms to its credit.
Focus on Innovation: Marriott's operational philosophy is centered on innovation and most of its procedures and systems try to integrate commitment and innovation to ensure total value for money.
Drive for competitive advantage: Research indicates that Marriott is one of the most competitive brands in the business and it tries to continuously reinvent itself to combat competition.
Power of positivity: Marriott's run to the top has been an uphill task and they were continuously daunted by failure. But Marriott was unfazed by failure and continued to maintain a positive outlook which is one of its core strengths.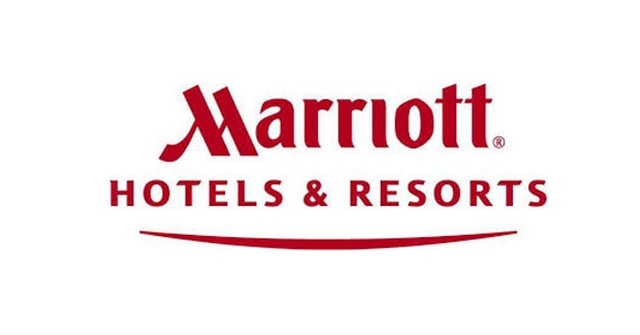 Weaknesses in the SWOT analysis of Marriott International Inc :
Weaknesses are used to refer to areas where the business or the brand needs improvement. Some of the key weaknesses of Marriott are:
Excessive focus on expansion: Marriott has been on an aggressive expansion drive and today their empire is so huge that it is impossible to maintain standards of service throughout with the result that the brand is diluted.
Overemphasis on service standardization: Marriott is a system driven business and every employee is given a set of procedures for whatever they do. The stringent adherence to norms has brought down the morale of the employees.
Marriotts Controversies: Marriott's image has been marred by continuous controversies. One of the latest is the blockage of personal wi-fi of customers stating privacy risks. Such negative marketing puts the brand in poor light.
Focus on the family: Marriott has and will always be a family business according to the founder. The business is said to be deeply rooted in family values and thus unwilling to change.
Opportunities in the SWOT analysis of Marriott International Inc :
Opportunities refer to those avenues in the environment that surrounds the business on which it can capitalize to increase its returns. Some of the opportunities include:
The shift of consumer behavior: People across the world are now more open to staying in luxury hotels when they travel even with family and this is a trend which has seen a sharp incline in developing economies – an opportunity that hotel chains cannot afford to miss.
Huge unexploited market: Marriott was in the news for its staunch support to the LGBTQ community and their special offers for same-sex couples. With such trends on the rise, this could be an exclusive opportunity for the hotel chain.
Increase in global travel: In comparison to the last decade, the number of people traveling both on work and pleasure has increased significantly. Through tie-ups, with airlines hotel chains can exploit this opportunity to their advantage.
Focus on personalization: Today the customer wants personalized attention and most of the times are also willing to pay for it. This means that hotels could charge a premium for every personalized service they render.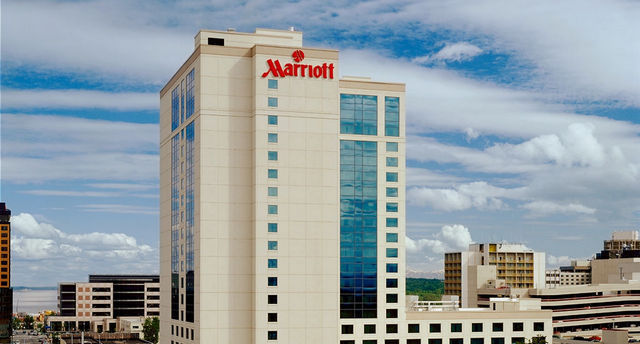 Threats in the SWOT analysis of Marriott International Inc :
Threats are those factors in the environment which can be detrimental to the growth of the business. Some of the threats include:
Competition: The Company faces a lot of competition from brands such as Hilton, Novotel etc who are in a constant pursuit to become market leaders.
Economic recession: The global recession has hit the hospitality business adversely and many properties are out on the market for sale because they are unable to generate revenues.
Vulnerability to terror attacks: Star –rated properties across the world are facing a huge risk from terrorist groups since thy form easy targets for attack. Such events often deter tourists from staying in such premium hotels.
Liked this post? Check out these detailed articles on
Topic of SWOT of Brands
Alternatively, check out the Marketing91 Academy, which provides you access to 10+ marketing courses and 100s of Case studies.