Marriott International Inc. is a century old hospitality giant. Founded in 1927 in the US, Marriott has its headquarters in Maryland, US and enjoys presence worldwide. Under an astute leadership of its President & CEO J.W. Marriott, Marriott International Inc. rose to the top ranks in the hospitality industry. Arne Sorenson took over the reigns as CEO from 2012 onward and has retained the leading position of Marriott International Inc. in the market.
After acquiring a majority stake in Ritz-Carlton in 1998, Marriott undertook restructuring efforts and spun off its presence in sectors such as senior living communities and distribution services to focus on its core business of hospitality. After finishing the restructuring exercise in 2003, Marriott International went on an acquisition spree to spread its wings wide in the hospitality industry. Some of its notable acquisitions are as follows:
In 2015, it announced intent to add around 600 properties to its portfolio especially to strengthen its market presence in emerging economies such as India, China, and South East Asia.
It acquired Starwood Hotels and Resorts for $13.6 billion in 2016 leading to one of the biggest M&A deals in the hotel industry.
This acquisition was a strategic one giving to Marriott's access to non-US markets.
After this acquisition, Marriott International has become the largest hospitality player in the world with 5700 properties, 1.1 million rooms and a rich portfolio of 30 brands.
Major brands in Marriott's bouquet are luxury hotels JW Marriott, Ritz Carlton, Bulgari Hotels and Resorts and Marriott Vacation Club. With net income of US$ 1.37 billion in 2017 and asset base of US$ 24 billion, Marriott is running far ahead of its competitors in the hotel business. Some of the novel, distinctive policies that have resulted in this phenomenal success include:
All the lodging facilities in US and Canada have been declared as 'Non-smoking' from Sept 2006 onwards.
It is the first hotel chain to serve 'Trans Fat-Free' food across all its hotels in the US.
The following are the market players that seek to compete with Marriott International with all their might:
1) IHG – InterContinental Hotels Group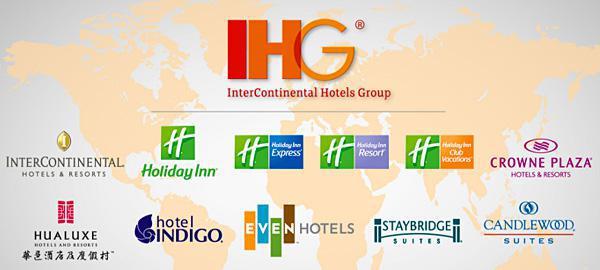 A British hospitality giant – IHG or InterContinental Hotels Group plc has the presence in over 100 countries all over the world with its headquarter is in Denham of UK. Though originally associated with classic Bass Brewery of olden times established in 1777, IHG has been formally incorporated as a corporation in 2003.
With net income of $417 million in 2016, IHG has around 760000 rooms in over 5,100 hotels across the world. Their hotels include some of the notable properties appreciated for their modern architecture like InterContinental Paris Le Grand Hotel and The InterContinental Davos. It operates brands like Holiday Inn Resorts and Clubs, InterContinental, Candlewood Suites, Crowne Plaza etc. IHG is without a doubt one of the topmost marriott competitors in the world.
2) Wyndham Worldwide Corporation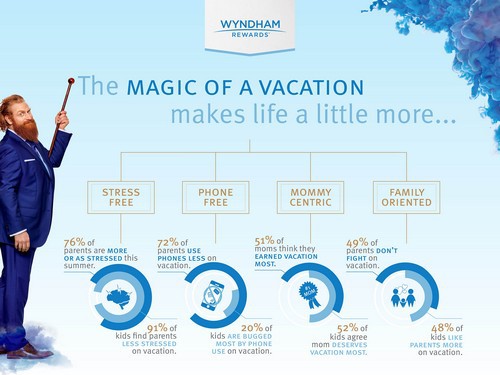 Wyndham Worldwide Corporation is US hospitality multinational operating in segments such as franchising, vacation exchanges, and vacation rentals. Incorporated as a separate commercial entity from Cendant Corporation in July 2006, Wyndham Corporation has earned net income of $650 million in 2017 from its portfolio of more than 8,400 hotels and approximately 728,200 rooms in 80 countries.
Some of its leading brands are AmericInn, Baymont Inn & Suites, Days Inn, Dazzler Hotels, and Dolce Hotels and Resorts. Its vacation home segment, Wyndham Vacation Ownership, is the largest vacation ownership in the world with around 200 properties and tie-up with 925,000 property owners. It has also strengthened its overseas presence with the acquisition of TRYP hotel brand from Sol Meliá Hotels & Resorts of Spain in 2010 and Latin America's leading Fën Hotels in 2016.
3) Choice Hotels International Inc.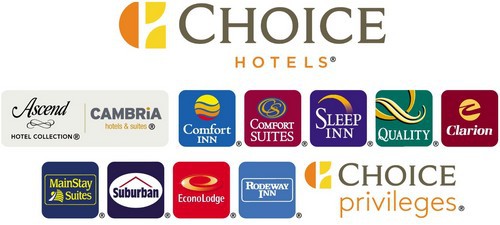 Owing its inception in 1939 to an association of seven motel owners, Choice Hotels International Inc. was known as Quality Courts then. It started its operations by accepting franchise hotels initially in the Southern US and then expanded its wings nationwide. The name Choice Hotels International was adopted in 1990.
The company today operates brands like Comfort Inn, Comfort Suites, Quality Inn, Sleep Inn, Clarion, Cambria Hotel & Suites, Mainstay Suites, Suburban Extended Stay, Econo Lodge, and Rodeway Inn in its economy and middle price range market segment. It has more than 6,000 properties worldwide with 505,278 rooms generating the net income of about $140 million in 2016.
4) Four Seasons Hotels Limited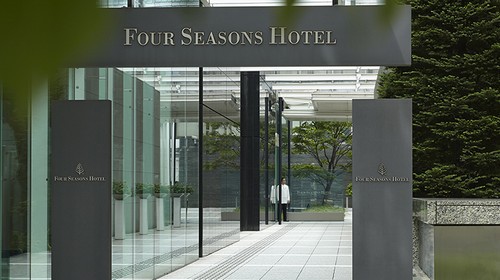 Four Seasons Hotels Limited is a hospitality corporation from Canada operating its hotels and resorts in the luxury segment. It has been incorporated in 1961 with its headquarter in Toronto and currently has 109 properties in around 43 countries of the world.
It experienced heavy losses in 1974 due to cost overruns and hence shifted to only 'property management' model of business and stopped buying and constructing properties. Due to its policies of managing properties without insistence on the uniform look, it has been able to attract more business because of the blend of local culture and aesthetics and uniform, premium services resulting in an excellent experience for the customers.
It has been able to weather the storms such as terrorist attacks on World Trade Centre and a disastrous dip in travel and tourism industry that followed by maintaining its focus on first-rate services and roping in investors like Microsoft Chairman Bill Gates and Prince Al-Waleed bin Talal of Saudi Arabia who together bought 95% of the stake in the company for $3.8 billion in 2007.
Travel + Leisure magazine has ranked its 98 properties (almost 90% of its properties) as being amongst the top luxury hotels worldwide. Four Seasons Tented Camp Golden Triangle Hotel in Thailand has been voted as among the top ten hotels in the world for three consecutive years in Conde Nast Traveller magazine's Readers' Survey. The corporation also upholds its responsible outlook towards society and actively supports many projects like advancing cancer research and preserving ecosystems in the Maldives. Due to its vast presence, Four seasons hotels group is one of the largest Marriott Competitors in the world.
5) Hyatt Hotels Corporation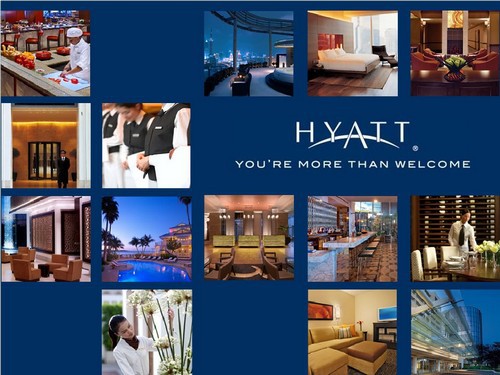 Hyatt Hotels Corporation has been operating some of the finest hotels, resorts and vacation properties since 1957 when it was incorporated in the USA. Its head office is situated in Chicago and its properties, more than 700 as in December 2017, are situated in over 50 countries of the world.
Hyatt Hotels Corporation operates 171, 133 hotels rooms as on December 2017 and owns some of the most iconic brands in the hospitality industry such as Park Hyatt, Grand Hyatt, Hyatt Regency, Hyatt Hotels, Hyatt Centric, Hyatt Place, Hyatt House generating a net income of US$160 million for the year 2016.
Ranked as the 9th Best Place in the US to work for by Fortune Magazine in 2018, Hyatt Hotels have also earned 100% in the HRC Equality Index declared by The Human Rights Campaign (HRC) for eight consecutive years. The Hyatt Regency being the oldest brand in the company's portfolio, the most luxurious is Grand Hyatt; and, Andaz Hotels – the latest addition to the portfolio – are upscale boutique style hotels. Hyatt is amongst the 5th topmost Marriott competitors in the world.
6) Hilton Hotels and Resorts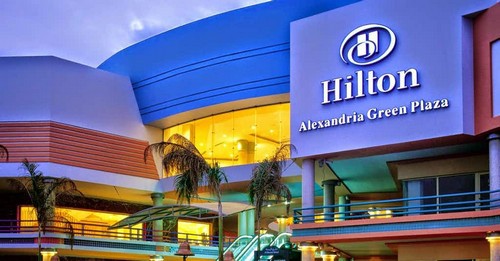 One of the oldest Hospitality sector big players, Hilton Hotels, and Resorts from the USA will complete a century of its successful existence in 2019. It has been registering a phenomenal growth by operating more than 5,200 hotel properties with more than 856,000 rooms in 105 countries on ownership or management or franchise model.
Apart from managing luxurious hotels, some of the Hilton Hotels have also been witnesses to some celebrated events in history like the creation of the most famous drink Piña Colada at the Caribe Hilton Hotel's Beachcomber Bar in Puerto Rico in 1954 and Hilton Fort Worth hosting John F. Kennedy's final speech.
The net income of Hilton Hotels and Resorts in 2016 was US$348 million. With its aggressive expansion strategy and a century-old legacy of providing exceptional hospitality experience, it looks all set to be one of the biggest Marriott competitors by targeting the Numero Uno position in the hotel business.
7) Accor Hotel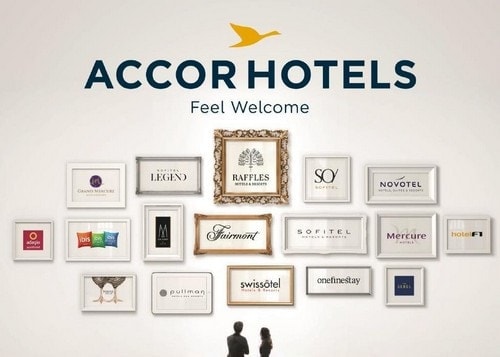 Accor Hotels are the brand name of Accor S.A., a French multinational hospitality group. Incorporated in 1967 in Paris, France; Accor Hotels has around 4,300 hotels having a total of 583,161 hotel rooms and presence in 100 countries of the world. It boasts of deluxe brands of hotels such as Raffles, Sofitel, and Fairmont in its product portfolio.
The company has added sufficient strength to its global presence by acquiring strategic majority stakes of some of the other key players in the hospitality sector and acquiring these brands and their flagship properties across the world completely.  One such landmark deal by Accor Hotels has been in December 2015 where it acquired FRHI Hotels and Resorts for US$2.9 billion and became the prestigious owner of historical hotels such as the Savoy Hotel in London, Raffles Hotel in Singapore and the Plaza Hotel in New York.
Similarly, it became the largest hotel owner in Australia by acquiring the Mantra Group for A$1.2 billion in 2017. This transaction led to a staggering addition of 127 properties under Mantra brands to the portfolio of Accor Hotels. Its net income was €266 million in 2016.
8) Fairmont Hotels and Resorts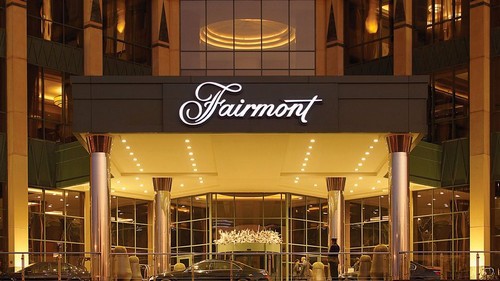 Fairmont Hotels and Resorts are a brand of Accor Hotels, acquired since 2016. Fairmont has the strongest presence in the US and around 70 hotels worldwide. Focusing on luxury as well as business travel segment, this brand of Accor Hotels is aiming at securing a wider presence outside the US.
It has mainly targeted China and Asia as a whole as its next emerging market. Fairmont focuses on providing unique experience based hotel stay in its exquisite hotel properties that are a perfect blend of local culture and historical heritage as well as personalized, technology friendly ambiance that especially seeks to cater to the business travelers.
9) Mandarin Oriental Hotel Group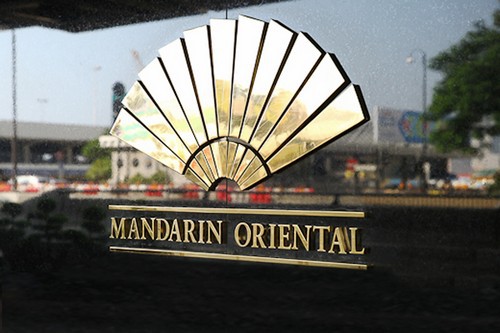 Having its root in Hong Kong of 1963, Mandarin Oriental Hotel Group has blossomed into a multinational hospitality conglomerate having 41 hotels, over 10,000 rooms in 27 countries. It enjoys a truly global presence with its headquarters in three continents – in London, Washington D.C., Hong Kong and Atlanta.
Mandarin Oriental Hotel Group operates in the luxury hotels, resorts and residences segment in Asia, Europe and the Americas and a carefully crafted, unique, peaceful oriental charm is experienced by its clientele across all its locations. The group has earned net revenues to the tune of US$55.2 million in 2016 and it also boasts of a Forbes five-star and AAA five-diamond hotel, Mandarin Oriental, Boston – in its portfolio. Because of its vast presence in Asia, it is considered as one of the top marriott competitors.
10) Sheraton Hotels and Resorts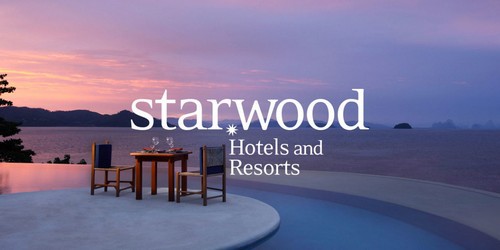 Originally founded in 1937 in Massachusetts, USA; Sheraton Hotels and Resorts are a part of Marriott International Hotels. Sheraton Hotel Group was the first hospitality group to be listed on New York Stock Exchange in 1945. In 1998, Sheraton Group was acquired by Starwood Hotels and in 2016 Marriott International acquired Starwood Hotels. Hence, a legendary brand like Sheraton came under the umbrella of Marriott International.
With this strategic acquisition, Marriott International has become the largest hospitality corporation in the world. Sheraton's focus on providing a luxurious stay with a personal connection to its target customers' class of leisure and business travellers has been elemental to the growth of Marriott International; doubling its presence in lucrative emerging economies such as Asia, the Middle East and Africa as well as making Marriott's presence felt across a wider range of types of hotels.