Alibaba is a top e-commerce company that was formed during the year 1999 and is headquartered in Zhejiang, China. It is an online platform for wholesale trade. It is a popular brand and acts as an intermediary for business to consumer, consumer to consumer, and business to business consumer.
Alibaba is well-known in China and currently trying to expand to other countries as well. It owns and operates many businesses worldwide in various sectors. The company has its operations in about 200 countries and is the world's largest retailer, and Internet and AI companies.
It is a one-stop platform that focuses on many products in multiple categories like clothing, electronics, machinery, home and garden, and many more. The online store is accessible at any time and from any location through their great platform.
Alibaba, being a top e-commerce company does see many competitors. Through this article, let us discuss the top Alibaba competitors.
1) Amazon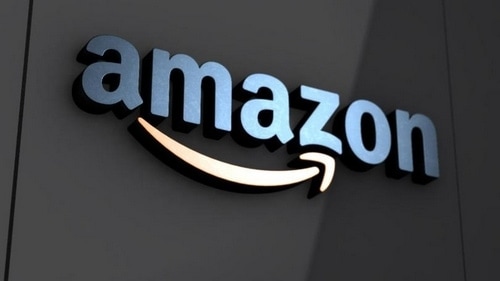 A top Alibaba competitor, Amazon was established during the year 1994 and is headquartered in Seattle, Washington. Started as an online bookstore, Amazon got converted to a top online retailer worldwide.  Currently, Amazon has a strong base of loyal customers who purchase repeatedly from the online retailer.
Amazon.com was built on the early success with books and it gradually has many product categories that include toys, electronics, apparels, footwear, accessories, home and kitchen and many more. It has evolved as a strong global e-commerce giant over the years. Amazon has a strong CRM that has created customer-centric processes to capture the data on the customer buying behavior.
This helps the company to provide or suggest products based on their preferences. The company deals with excellent logistics providers and has a strong supply chain. Amazon has an efficient distribution network to enable the products to be available at remote locations and due to which it is a top Alibaba competitor.
2) Jingdong (JD.com)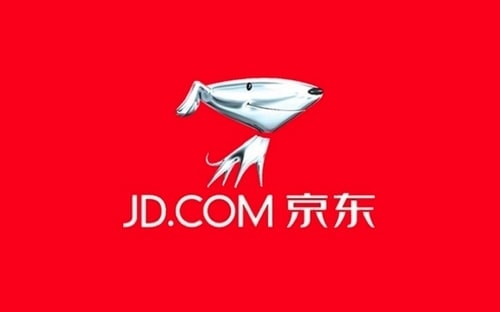 Also a top Alibaba competitor, Dingdong was formed during the year 1998 and is headquartered in Beijing, China. It is commonly known as JD.com and was earlier called as 360buy.com. It is an online retailer that sells general merchandise, electronic products, audio and video products, books, home appliances, shoes, garments, and many more.
Their products are sold through their online portal JD.com and distributed through its own logistics division. The company provides the products at a feasible price. JD.com is a member of Fortune Global 500.
It is a leading company in AI and high tech delivery by means of autonomous technology, drones, robots, and also has the largest drone delivery system, infrastructure, and capability in the world. The company has an excellent online platform that provides proper service to their customers and partners.
3) Walmart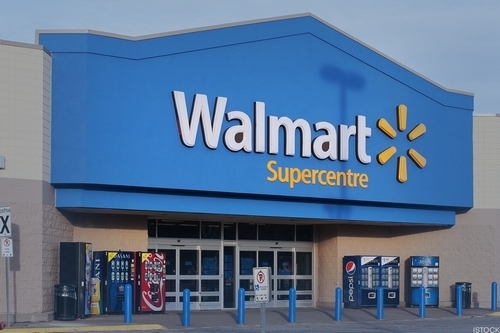 An American multinational retail corporation, Walmart was established during the year 1962 and is headquartered in Arkansas, United States. It operates a chain of hypermarkets, grocery stores, and discount department stores. Walmart mainly focuses on providing low prices for their products. The company has approximately 11,718 stores and clubs in about 28 countries.
The company has its core competence that involves the use of information technology to support its international logistics system. It can see the way an individual product performs in each country and in store. The main goal of this company is to give a unique experience to their customers to shop on the internet. It has many products across multiple categories.
They also have a gift card system for frequent buyers that can be redeemed at Walmart stores. The Walmart gift card can be monitored on their website itself. Walmart has grown to great heights at the international level over the years, and due to which it is indeed a top Alibaba competitor.
4) Shopify sites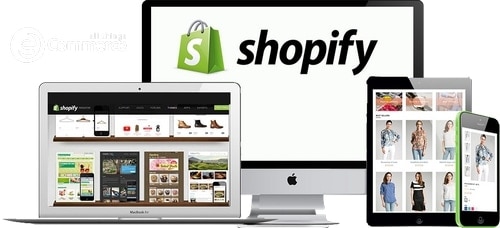 Yet another top Alibaba competitor, Shopify is a Canadian online company that is headquartered in Ontario, Canada. Shopify.com is a top e-commerce company that allows businesses its products at one place. The Shopify's e-commerce platform provides a single place where the business can have smooth functioning of its operations.
Shopify provides online retailers with a suite of services that includes payments, marketing, shipping, and various customer engagement tools. Shopify site allows the businesses to project the brand and the businesses will be able to add a new sales channel, fulfill orders and be able to track sales growth. The company has approximately 600,000 merchants using this platform with the total gross merchandise volume more than $55 billion.
The company has a strong base of a reliable supplier of raw material that enables the company to overcome any supply chain bottlenecks. It has a strong brand portfolio and a free cash flow. However, one of the main things supporting shopify is small business owners. Most small business owners are launching their own local sites due to which Shopify is indeed a top Alibaba competitor.
5) Otto

Otto is the biggest e-commerce company that is headquartered in Hamburg, Germany. It is a trading company that sells various products through the internet. It is a one-stop shopping for customers who can locate the products to order them thereby making shopping at ease.
It provides a user-friendly interface for the same by making use of various digital tools for easy navigation of purchase. With the help of a shopping cart, the products selected can be placed on it and then paid after purchase. The company provides multiple categories of products like sports, fashion, home and living, and electronic.
Otto provides the best products with various offers and a wide range of product categories to the shoppers. It is estimated that Otto generates about 80 % of its revenue through online. The company has a partnership with external brands and has excellent services.
6) Priceline

A top e-commerce company, Priceline was established during the year 1997 and is headquartered in Connecticut, United States. This e-commerce company is popular for travel-related purchase. It provides various services to customers like flight bookings, hotel bookings, and car rental. Its business operations also include package bookings that combine flight, hotel, and car bookings together.
Over the years, Priceline has expanded its operations to sell gasoline and groceries under the 'Name your own price' model during the year 2000, by means of a partially owned affiliate, WebHouse Club. Their online store has many products in various categories like skin care, cosmetics, baby products, hair products and many more.
The company provides discount coupons to their customers and also provides various kinds of special offers. Customers who are dealing with the company for the first time are encouraged with bonus points to make them get connected again.  As Priceline is into travel bookings and also selling products online, it is a top Alibaba competitor.
7) Booking Holdings

Booking Holdings is an online travel service company that was established during the year 1997 and is headquartered in Connecticut, United States. It is a global technology leader that connects travelers to the widest choice of incredible places.
It is a leading provider of online travel and its related services. Their services are provided to consumers and local partners that are available in about 220 countries through their six main brands – Booking.com, Priceline.com, Kayak, OpenTable, RentalCars.com, and Agoda. Their business operations are seen in North America, South America, Europe, Middle East, Asia-Pacific region, and Africa and in more than 40 languages.
8) eBay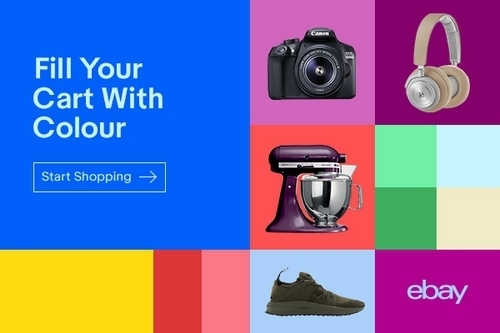 Also a top Alibaba competitor, eBay is a top e-commerce company that was established during the year 1995 and is headquartered in California, United States. It is a multibillion-dollar business that operates in about 30 countries.
The company manages eBay.com, that is an online auction and a shopping website where people buy and sell many products. It provides a user-friendly website that focuses on C2C and B2C e-commerce. The company provides integrated services like online money transfer, online ticket tracking etc. It has a strong international presence thereby having a strong customer base.
It caters to various products like fashion, electronics, home appliances, furniture and many more. It connects many buyers and sellers worldwide and due to which it is a top Alibaba competitor.
9) Rakuten

Rakuten is a popular Japanese e-commerce company that was established during the year 1997 and is headquartered in Tokyo, Japan. Its B2B2C e-commerce platform is the largest e-commerce site in Japan. The company also operates the biggest internet bank of Japan.
It provides fintech, e-commerce, communication services, and digital content to about one billion members worldwide. The company operates in two main segments – Internet services and Fin Tech. The internet services segment has various e-commerce sites and the Fin Tech segment provides online securities trading services, life insurance services, internet banking services, credit card, and related services. Rakuten has its business operations in about29 countries. Over the years the company started expanding its operations outside Japan through various acquisitions and joint ventures.
The major acquisitions include Buy.com, PriceMinister, Ikedia, Play.com, and many more. Rakuten also has an online marketing business and has investments in companies like Pinterest, Ozon.ru, Cabify, Careem, Acorns, and many more.
10) ASOS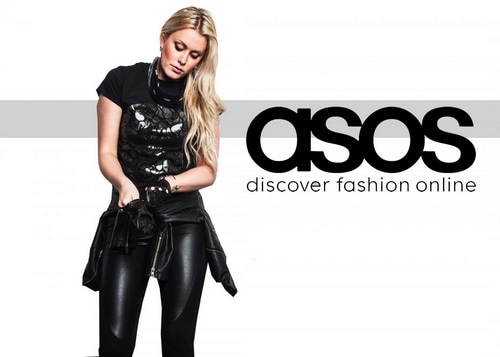 ASOS is a clothing industry and an online shopping company that was established during the year 2000 and is headquartered in London, UK. It is the largest independent online retailer in the UK. The company had primarily aimed at young adults. ASOS's website sells about 850 brands along with its own range of clothing and accessories.
It ships it to about 200 countries from the UK, US, and Europe. It is a one-stop fashion destination and is positioned as a platform to inspire fashion. ASOS uses many innovative ways to display merchandise to customers and many interactive ways to shop. To expand its customer base, it connects with customers through many social media platforms like Facebook, Twitter, Youtube, Instagram, and Google+.
Due to this, it has an international expansion and growth outside the UK. ASOS makes use of Allport, which is a new international supply chain platform for their supply chain operations. ASOS has spread their business operations to about 200 countries and due to which it is a top Alibaba competitor.
Conclusion
Online commerce has become a new trend for shopping lovers. There exist many new platforms to sell multiple products worldwide. Alibaba tries its best to include various innovative ways and technology to be accessible to their customers.
Liked this post? Check out the complete series on Lists