The Ford Motor Company is a gigantic automobile manufacturing corporation having a legacy of being one of the finest automakers in the world for 115 years. It was founded by legendary businessman and automobile aficionado Henry Ford in Detroit, Michigan in 1903.
Renowned worldwide for introducing the moving assembly line operations for the manufacturing of cars on never-seen-before, massive scale; Ford motors owns many prestigious brands like luxury car brand 'Lincoln', Brazilian SUV 'Troller' and holds 8% stake in Aston Martin of UK. With the production of 6.4 million vehicles in 2016, Ford motors are the fifth largest automobile manufacturer in the world. It faced a severe financial crisis in 2006 and was almost on the verge of bankruptcy but was back on track in almost no time by reporting profits in 2007. It has reported revenues of US$ 152 billion in 2016.
As a part of its strategic growth plans, Ford Motors has acquired a majority stake in Artificial Intelligence start-up 'Argo AI' in 2017. Now, it's planning to trim its workforce by 10% in Asia and US as well as save US$3 billion through cost reduction measures. This will definitely bolster its position as a strong contender for being a leader in automobile manufacturing again and regain is past glory of #1 automobile giant all over the world.
Here are the top Ford Competitors
1) General Motors Company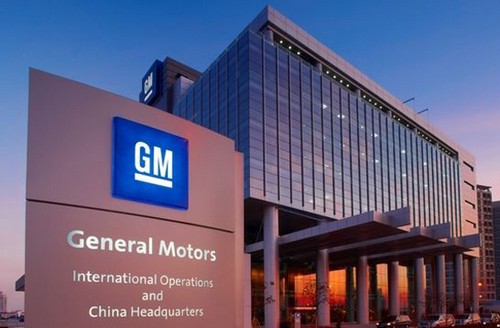 General Motors Company, popularly known across the globe as GM, is an American automobile conglomerate, having its headquarter in Detroit. Its manufacturing operations are located in more than 35 countries. This legendary corporation was founded in 1908 and the iconic brands under its umbrella are Chevrolet, Buick, Cadillac, GMC, Holden, and Wuling.
General Motors went through a particularly rough patch when it suffered heavy losses and went bankrupt in 2009. After a bailout by US treasury of US$49.5 billion, they dissolved the old GM and formed the current corporation. It took over all the assets of the old GM including its brand name GM. The company went through intense reconstruction and shed its brands like Hummer, Pontiac, Saab, and Saturn. Then it hit the markets with a new IPO and reported profits on its balance sheet in 2010.
GM has manufactured 7.7 million vehicles in 2016. In its consortium 'SAIC-GM-Wuling', total vehicles manufactured during 2016 reached 9.9 million. With its revenue of US$ 166.38 billion in 2016, GM is investing in cutting-edge technology with an elaborate network of its laboratories and science offices. This has lead to GM announcing that it is going to introduce auto-pilot features in some of its cars in 2017. GM has also announced its intent in 2016 to begin test-driving its driver-less vehicles after securing appropriate legal sanctions. GM is without a doubt one of the top most Ford Competitors.
2) Toyota Motors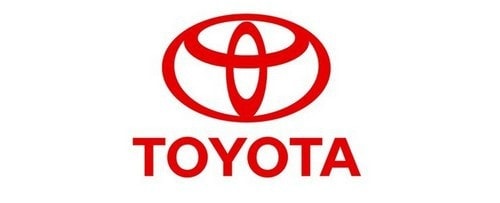 Toyota Motors hails from the land of engineering and automation – Japan – and currently reigns over the automobile industry. It has the honor of becoming the first automobile manufacturer to produce 10 million vehicles since 2012. Positioned firmly at Numero Uno in the automobile industry, Toyota Motors has the revenues of US$254.69 billion and has churned out 10.2 million vehicles in the year 2016.
As a result of its focus remarkable engineering and design, Toyota Motors also races ahead of every other automobile manufacturer in the sales of Hybrid Electric Vehicles. It has played a torchbearer for worldwide acceptance of hybrid vehicles from as early as 1997 and its attempts have come to fruition when in 2017, it crossed the landmark of selling 10 million hybrid passenger cars in 2017.
This Japanese automobile giant came into existence in 1937 and has been selling its automobiles under brand names of Toyota, Lexus, Ranz, and Daihatsu. It has also diversified recently by investing in Mitsubishi Aircraft Corporation by paying US$67.2 million for a minority stake. It has also been actively supporting various humanitarian organizations such as American Red Cross and Leaders in Environmental Action for the Future. Toyota Motors has proved its al round capability for being a market leader by developing robots that can handle various tasks of elderly care, entertainment, and manufacturing. Due to its innovation and quality, Toyota is considered one of the top Ford Competitors.
3) Tata Motors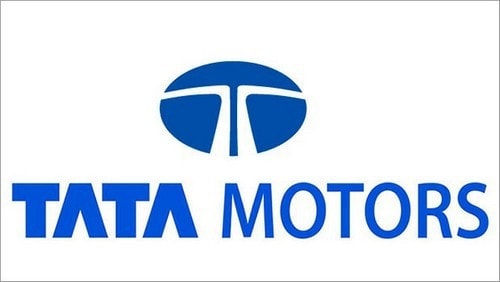 Belonging to the proud house of Tatas- a leading industrial house in India, Tata Motors Ltd. is an Indian automobile corporation with a strong presence abroad. It has achieved many wondrous feats since its inception 73 years ago, in 1945.  It clocked in the revenues of US$40.71 billion in 2016 and possesses a strong product line of passenger cars, sports cars, vans trucks, coaches, buses, construction equipment and military vehicles.
Tata Motors has its manufacturing plants at 6 locations in India and in UK, Thailand, South Africa and Argentina. Tata Motors registered its presence in the international arena with successive strategic acquisitions of notable automobile companies like Daewoo in 2004 and Jaguar Land Rover from Ford in 2008. It has also entered into joint venture with Marcopolo S.A. for manufacturing buses, with Hitachi for manufacturing construction machinery, and with Fiat Chrysler for producing automotive components. Because of its strong Asian presence, Tata motors is one of the top Ford Competitors.
Tata boasts of producing the first-ever, fully indigenously developed passenger four-wheeler 'Tata Indica' car in 1998. It has also achieved a milestone in developing 'Tata Nano' the world's cheapest car. Tata Motors was ranked at no. 226 in Fortune Global 500 list of the world's biggest corporations in 2016. Now, it is also moving in the sphere of electric vehicles. Its 2 oels – Tata Indica in the passenger vehicle segment and Tata Ace in the commercial vehicle segment are available in fully electric versions.
4) Daimler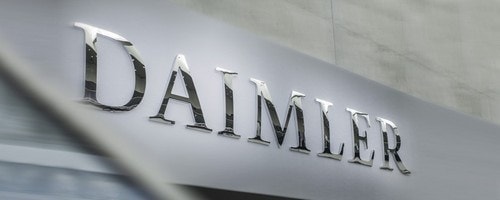 Daimler AG is a German automobile giant possessing some of the iconic brands in automobile world like Mercedes-Benz, Mercedes-AMG, Detroit Diesel, Freightliner, Western Star, Setra, Smart Automobile, and Thomas Built Buses. In 2017, it sold 3.3 million vehicles and became the thirteenth-largest car manufacturer and the largest truck manufacturer in the world.
Daimler manufactured 2.53 million vehicles in 2016 and its revenue for that year was US$169.48 billion. Daimler has been a party to the world's largest merger in automobile industry when in 1998 it joined hands with Chrysler Corporation. The deal was valued at US$38 billion and the resulting corporation was named as 'Daimler Chrysler AG'. In 2007, Chrysler group was sold and the entity became 'Daimler AG.'
Now in close collaboration with Tesla, Daimler is in the process of manufacturing Smart Electric Drive Car and has also collaborated with Bayer CropScience and Archer Daniels Midland Company to develop jatropha plant-based biofuel.
5) Hyundai Motors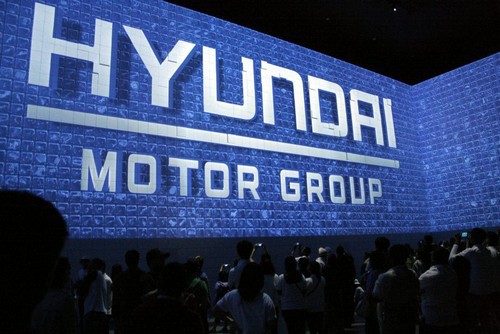 One of the flagship brands from South Korea, The Hyundai Motor Company is based in Seoul since its inception in 1967 and is the third-largest automobile manufacturer in the world.
Hyundai Motors' revenue in 2016 was US$ 88.03 billion and it produced 7.89 million vehicles during that year. As a result of its steadfast commitment to quality, design, and research in manufacturing operations as well as its vehicles, Hyundai is the proud owner of the world's largest automobile manufacturing facility in Ulsan, South Korea had an annual production capacity of 1.6 million units.
Hyundai Motors ranks amongst the top 100 valuable brands in the world and achieved 2nd rank in "Initial Quality Survey' by J.D. Power and Associates in 2004. Its research and development centers are located in South Korea, Germany, Japan and India and a center in California exclusively develops designs for the US market.  The current design philosophy of Hyundai is 'Fluidic Sculpture' which is heavily inspired by nature.
Hyundai Motors won the Strategic Vision Total Quality Award by Strategic Vision's Total Quality Index measuring ownership experience. It has also come up with an augmented reality app helping its customers about operation and maintenance of its vehicles. It has also invested in alternative energy vehicles very early when it came out with its first completely electric car Sonata in 1991. Its Elantra LPI Hybrid, launched in South Korea in 2009, was the world's first hybrid electric vehicle.
6) Honda Motor Company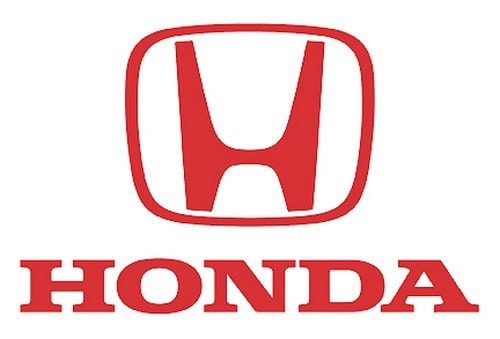 Japan boasts of being a nation where many of the leading brands across various sectors have originated. In the automobile sector, Japan has given the brands like Toyota, Nissan, and Honda. They are all market leaders in their product segments offering cutting edge design and technology solution.
Honda Motor Company is Japanese automobile manufacturer, renowned for its range of products in four-wheelers, motorcycles, aircraft and power equipment segments. It has been the world's No. 1 motorcycle manufacturer since 1959.
Honda Motors was the world's eighth largest automobile manufacturer in 2015. It produced 5 million vehicles in 2016 and its revenues in that year were US$ 129.2 billion. Having invested about 6% of its revenues i.e. around US$ 6.8 billion in Research and Development in 2013; the company seeks to focus on the development of electrified vehicles. In India, Honda Motors is the market leader in Scooter segment controlling 51% of the market share.
7) Tesla Motors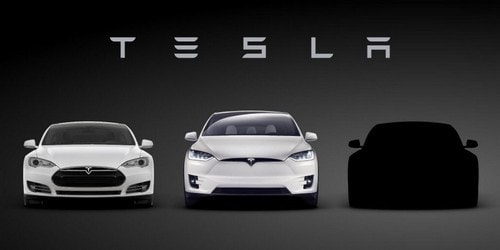 A young yet boisterous player in the automobiles field is making heads turn. Tesla Inc., founded in 2003 by its visionary entrepreneur Elon Musk, is growing by leaps and bounds in the segment of electrified vehicles. It specializes in the production of electric cars and residential solar energy implements and its revenues in the year 2017 have reached the mark of US$ 11.76 billion.
 It has reached the milestone of producing 300,000 vehicles in February 2018. Tesla operates as an original equipment manufacturer (OEM) for automobile giants like Daimler and Toyota. It has partnered with Panasonic in battery and solar panel research and development.
8) Volkswagen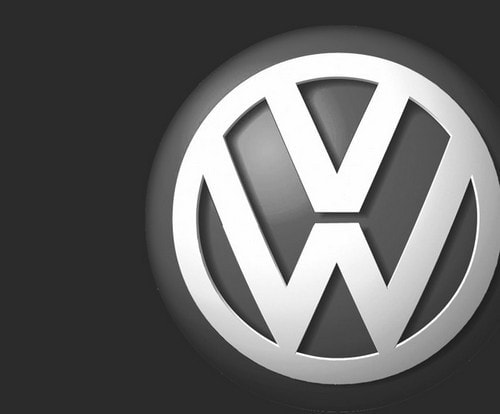 Volkswagen AG is an eminent German entity manufacturing passenger vehicles, commercial vehicles, motorcycles, and turbomachinery.  It outpaced Toyota in 2016 and 2017 in being the world no. 1 automotive company by sales and has sold 10.7 million vehicles in 2017.
It produced 10.12 million vehicles in 2016 and its revenues for the same year have been US$ 240.26 billion. It holds the biggest share of European automobile market and has been ranked at Number 6 in Fortune Global 500 list of the world's largest companies in 2017.
Founded in 1937 and making a beeline for huge popularity with its 'Beetle' model, Volkswagen possesses an entire army of bewitching brands in the automobile industry such as Audi, Bentley, Bugatti, Lamborghini, Porsche, SEAT, Škoda, Volkswagen Marques, Ducati (Motorcycles).  The company has its presence in about 150 countries with its manufacturing companies located in about 27 countries spread in about 100 manufacturing facilities. Because of its huge product portfolio, Volkswagen is considered as one of the top Ford Competitors.
9) Renault Group

Renault is a renowned automaker from France, incorporated in 1899. With its production of 3.37 million units and revenues of 58.77 billion Euros, Renault id the ninth largest automobile company in the world and its association with Nissan and Mitsubishi have placed it as the fourth largest automotive group collectively.
Renault also has 1.55% stake in Daimler and it manufactures engines for its Mercedes A-class and Mercedes B-class. It has also been actively involved in the design and technology aspects of Formula 1 racing sport. Renault and Nissan have invested US$ 5.16 billion for the development of electric vehicles in 2011 and Renault have been showcasing all its electric vehicles under the concept of Z.E which stands for Zero Emission. It holds the market leadership position in Europe in the sales of electric vehicles.
10) Fiat Chrysler Automobiles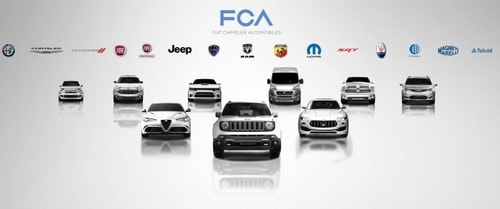 Fiat Chrysler Automobiles N.V. came into existence after merging two of the biggest automotive corporations – Fiat from Italy and Chrysler from the USA – in 2014. Now, the new entity – Fiat Chrysler Automobiles N.V. – has its headquarter in London. It has many iconic brands in its portfolio like Chrysler, Fiat, Alfa Romeo, Dodge, Maserati. Ferrari was spun off in the year 2016.
Fiat Chrysler manufactured 4.7 million units in the year 2016 and earned revenues of 111 billion Euros.  It has also focused on some of its brands that can gain competitive advantage for the company and hence, an updated brand positioning strategy has been formulated like brand Chrysler will be competing against Ford, Volkswagen, Toyota and Ford in US markets; Alfa Romeo is projected as a contender in premium cars segment against Mercedes-Benz, BMW and Audi whereas Maserati will compete against Rolls Royce and Bentley in ultra-luxury car segment.
11) Nissan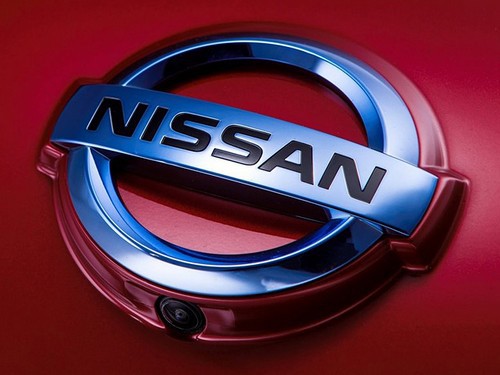 Nissan Motor Company Ltd. is headquartered in Yokohama, Japan. This Japanese automobile corporation has three brands viz. Nissan, Datsun, and Infiniti. It is also a part of a unified collaboration that's made up of Nissan-Renault and Mitsubishi through which it holds 15% non-voting stake in Renault.
It formed this alliance after facing a financial crisis in 1999. This alliance has proved beneficial in exchanging technology.  As in 2016, Nissan has become the world's biggest manufacturer of electric vehicles.  In 2016, Nissan manufactured 5.56 million units and earned revenues of US$ 108.16 billion.
12) Groupe PSA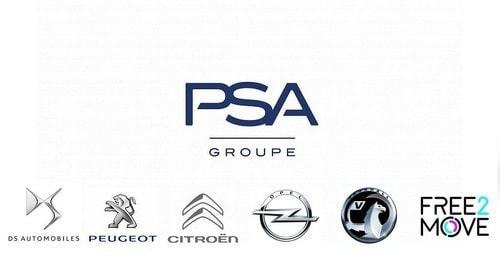 Groupe PSA, popularly known as PSA Group, in English is a French automobile manufacturing entity selling its vehicles under Peugeot, Opel, Vauxhall, DS and Citroën brand. It manufactured 3.5 million units in 2016 and clocked in revenues of 65.21 billion Euros in 2017 to be ranked as the second largest automobile manufacturer in Europe. This success has been the result of an aggressive acquisition and expansion strategy followed since 2016. PSA intends to penetrate Indian, Canadian, American and ASEAN markets in near future.
Its alliance with GM (General Motors) in 2012 has enabled savings and economies of scale to the extent of US$ 2 billion per year. It has also exhibited Hybrid Air engine in Geneva at Geneva Motor Show in 2013. Peugeot and Citroën's brands have won numerous awards such as seven times the European Car of the Year award and 12 times the "Car of the year" Auto Europa award in Italy.
13) Geely Group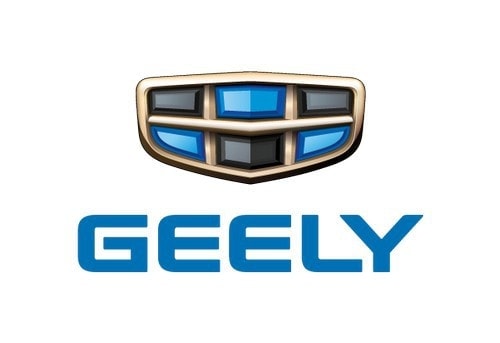 Geely Group is China's claim to the superpowers of the automobile industry. Incorporated in 1986 in China, Geely produced 1.27 million units in 2016 and its revenues for the year were the US $ 7.8 billion. Its brands are Geely Auto, Volvo, PROTON, and Lotus. It also manufactures commercial vehicles under London EV brand. It acquired Swedish car maker Volvo from Ford Motors in 2010 and The London Electric Vehicle Company in 2013 and made its mark on the international vehicle manufacturing scenario. It holds the majority stake in Malaysian automobile corporation ' PROTON' and British carmaker ' Lotus Cars'.
14) Maruti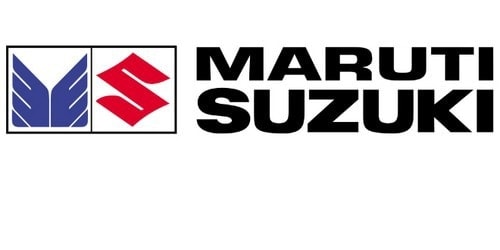 Maruti Suzuki India Ltd. is one of the prominent names in Indian Automobile arena since its inception in 1981.  Japanese automaker Suzuki Motor Corporation holds a majority stake of 56.21% in this company. Its brands like Wagon R, Alto, Swift, Celerio, Swift Dzire, Baleno, and Ertiga are hugely popular in India. It sold its 10 millionth vehicle in India in 2012. Its corporate headquarters are in New Delhi.
It produced 1.56 million vehicles in 2017 and earned revenues of US$ 12 billion in the same year. The company enjoys an almost monopolistic position in Indian car market with its 1,820 sales outlets in more than 1400 cities of India, The company plans to have 4000 such outlets by 2020. It has a huge strategic advantage of having the widest dealership network that outnumbers those of Hyundai, Mahindra, Honda, Tata, Toyota, and Ford – all put together. It has also been ranked as the 14th most trusted brand of India in 2014 by The Brand Trust Report published by Trust Research Advisory.