Hilton group of hotels was established back in 1919 by Conrad Hilton. It provides customers with a great customer experience at their locations. It provides services like sauna, spa, gym, and many more.
It has won many awards at the international level for the quality of service delivered to the guests. It is one of the largest among the hotel brands in the world. The brand aims at business and leisure travelers.
The brand recognition is high in the market due to its existence across the world which has established a positive insight into the brand in the minds of the customers. The customer relationship is widely executed by the group.
They record the preferences of all the customers and deliver the same set of likings to the particular customers on their visit. This has helped the brand establish an emotional bonding with the customers. Dallas Hilton was the first hotel to bear the Hilton name.
Through this article, let us see the top Hilton competitors.
Top 14 Hilton Competitors
1) Marriott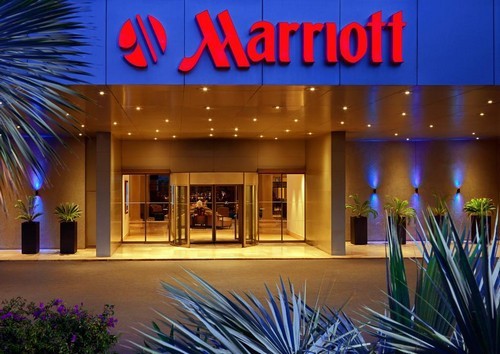 Marriott International is an American multinational hospitality company that is headquartered in Washington D.C. It has about 65,000 properties in about 127 countries across the world with about 1.2 million rooms. It was found by John Willard Marriott in the year 1927 when he opened a root beer stand in Washington D.C.
Marriott International, Inc. provides the benefits of having a strong balance sheet, complete management, and great industry leadership. The brand, business model, senior leaders, and a quality service culture have definitely helped Marriott to be seen as a leading performer.
Marriott's operational philosophy is focused on innovation. Its processes mix commitment and innovation to ensure the total value for money.
Research shows that this brand is one of the most competitive brands in the business and it strives hard to endlessly reinvent itself to fight competition. The biggest asset of the hotel chain is the strict devotion to the operational norms. Their code of conduct has been custom designed by the top management and every employee is expected to follow it.
Due to their innovation and quality of service, Marriott is considered as one of the top Hilton competitors.
2) Hyatt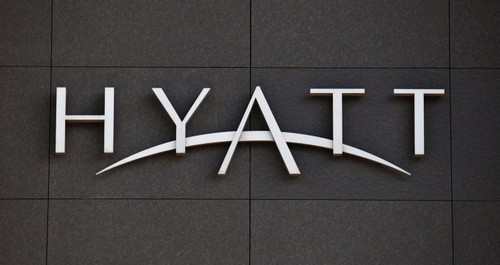 Founded in the year 1957 by Jay Pritzker, the Hyatt Hotels was a Hyatt House Motel near to Los Angeles. The company was known by the name Global Hyatt Corporation which changed to Hyatt Hotels Corporation.It handles the portfolio of 14 premier brands globally.
It has about 36000 employees who helped the company to reach to be recognized as a top hospitality brand globally. It operates in various formats like vocational properties, hotels, resorts, residences and ownership properties. The company has about 700 properties spread across 50 countries globally.
This brand has collaborated with various top corporate. It provides various food, beverage, and banquet facilities. It focuses more on technology and keeps it upgraded from time to time. This brand makes use of great hygiene standards to ensure that the customer faces a great experience during the stay. Due to their excellent services in the hotel industry, Hyatt is considered as one of the top Hilton competitors.
3) Peninsula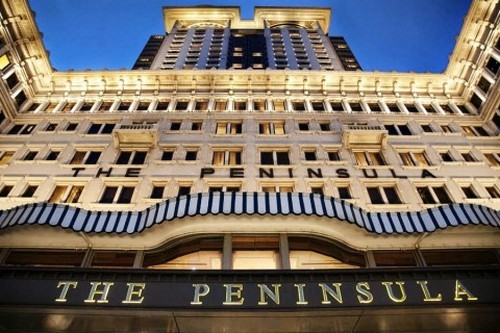 The Peninsula hotels are a chain of luxury properties which is owned by Hongkong and Shanghai hotels. It started its operations in the year 1928 and is one of the oldest hotels in Hong Kong. This hotel group has an exclusive identity among the leading hotel in the world.
It is now operated in almost 10 major cities like Shanghai, Hong Kong, Beijing, Tokyo, New York, Beverly Hills, Chicago, Bangkok, Manila, and Paris with Istanbul, London, and Yangon under development. Each Peninsula Hotel is designed exclusively with the objective of applying the traditional Hongkong and Shanghai Hotels' grace and elegance to the location concerned to hold the applicable local culture, history, and style.
Every care is taken by the hotel that the guest star is perfect for luxurious comfort and perfect service. The standards are high and always aim to delight the customers.
The Peninsula Bangkok is ranked number one in Asia and seventh in the world by magazine Travel + Leisure during the year 2010. This brand was voted as the second best hotel in the year 2012. Due to their high standard of service, Peninsula is regarded as one of the top Hilton competitors.
4) Mandarin Oriental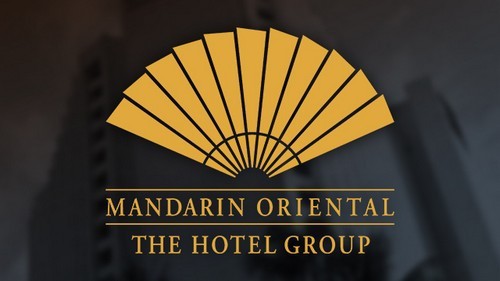 An award-winning hotel, Mandarin Oriental is an international hotel in Asia, America, and Europe. Mandarin Oriental Hotel Group operates about 41 hotels having more than 10,000 rooms in 27 countries.
It has about 12 hotels in America, 18 in Asia, and 12 in Europe and North Africa. This Group also operates about 13 Residences at Mandarin Oriental that is connected to the Group's properties.
It is familiar with creating the world's most sought-after properties; the Group provides 21st-century luxury with an oriental appeal. It is famous for creating exclusive hotels through unique design and a strong sense of place, luxury hotels that areright for their time and place.
The Group frequently receives international appreciation and awards for quality management and fabulous service hospitality.
The brand has a great reputation for the various services that they provide. Every requirement of the customers is well-taken care. Due to their excellent service, Mandarin Oriental is regarded as one of the top Hilton competitors.
5) Aman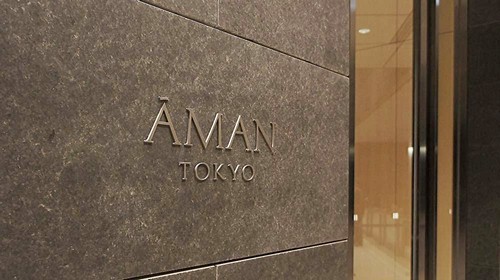 Aman resorts international is a luxury group of hotels in about 33 destinations across 21 countries. Each resort has about 55 rooms and almost 4 staffs attend to one guest. Guest accommodation is provided in independent private villas, tents, or pavilions.
Most of them have private pools with outdoor lounging and dining areas. Aman focuses mainly on cultural preservation. Since its foundation, Aman has been rated high by many travelers. Most of the customers of this hotel are from places like Asia-Pacific, Europe, and America.
Aman resorts are precisely designed to frame the natural settings. These resorts are popular for privacy and space. The guests are welcomed with great care and provide a sense of peace and belonging in the midst of diverse historical and natural landscapes.
As Aman resorts continue to seek out transformative practices and overwhelming locations around the world, it is indeed a top Hilton competitor.
6) Ritz Carlton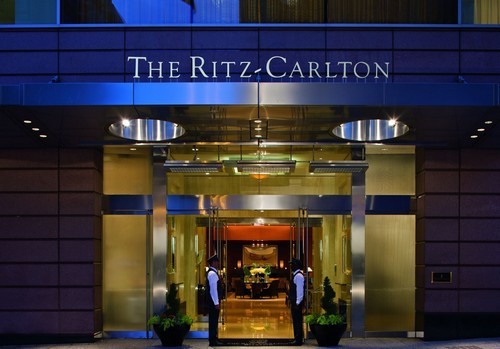 Ritz Carlton is an American luxury hotel company that operates many chains of hotel. It has about 91 luxury hotels and resorts across 30 countries. The hotel has been in the industry for about 100 years and received countless rewards.
In the United States, The Ritz-Carlton Investing Company was recognized by Albert Keller who bought and franchised the name.
The hotel represents the premium luxury experience and social sensibilities. The hotel adheres to strict standards of service, dining, and other facilities. The various facilities of Ritz Carlton serve as a benchmark for all future Ritz-Carlton hotels and resorts across the world.
The Ritz-Carlton Hotel Company has received many awards in the hospitality industry. This brand is the first and only hotel company that is honored twice with the Malcolm Baldrige National Quality Award from the United States Department of Commerce. Due to their recognition and their service, Ritz Carlton is regarded as one of the top Hilton competitors.
7) Intercontinental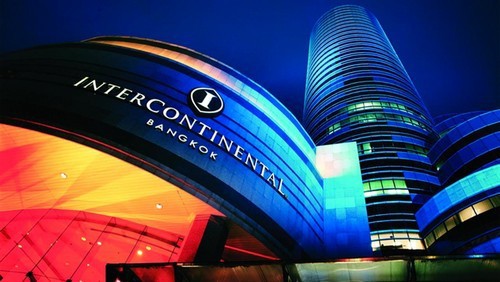 Established during the year 1946, Intercontinental Hotels & Resorts have more than 180 hotels that are situated in about 60 countries. It started as a subsidiary of Pan American World Airways. It is the major luxury hotel and resort brand.
Each hotel provides its own unique style, from heritage style to urban fashion, and resorts on tropical shores, which makes it an ideal brand for travelers with sensitive tastes.
The company functions a varied collection of brands across many economic segments which offer for many price segment from the 5-star segment that focuses on the international business traveler, to the 4-star segment that focuses on the business traveler and the 3-star segment focusing on both domestic business and leisure travelers.
The major strength of this brand is its vast portfolio that commands leadership in their market segments. The brand is strengthened by the quality service and reaching the competitive edge.
It is also strong to grow new innovative brands to make the experiences of guest unique. Due to their uniqueness of the hotel service, Intercontinental is considered as one of the top Hilton competitors.
8) Four Seasons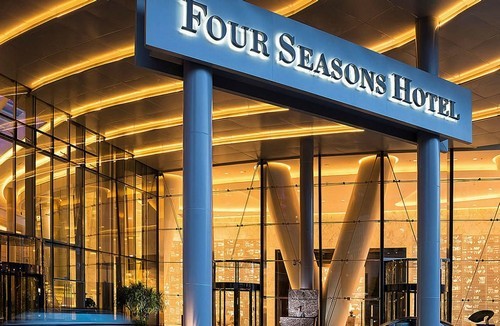 An international luxury hotel company, Four Seasons is headquartered in Toronto, Ontario. It operates almost 100 hotels across the world.
Four Seasons hotel believes in distinguishing an acquainted face, greeting a new one and considering everyone who visits the hotel. They believe that life is richer when they connect with people across the world.
Four seasons specialize in the hospitality industry and offers exceptional quality in service. The main goal of the company is to be familiar as a company that accomplishes the finest resorts, hotels, and residence clubs.
The company creates properties of continuing value by making use of greater design and finishes supported by a deeplyinspired ethic of personal service.
Four seasons succeed when each decision is grounded on a clear understanding of what is done and offers a sound financial planning.
It targets on achieving a reasonable profit in order to ensure the success of the company and to provide long-term assistance to the owners of the hotel, employees, and customers. Four Seasons is regarded as one of the top premier luxury hospital company and indeed a top Hilton competitor.
9) Rosewood Hotels and Resorts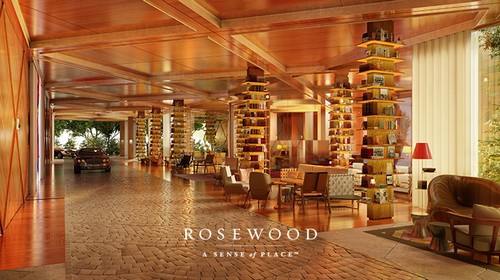 An international luxury hotel and resort company, Rosewood Hotels & Resorts operates in about 12 countries having almost 22 properties. It is founded in the year 1979 and owned by Hong Kong-based New World Development. During the year 2011, the company was sold to the Rosewood Hotel Group for about $229 million.
Rosewood is a unique collection of luxurious and residential-style hotels motivated by the history, culture, and geography of each place. It is led by a team of experienced industry experts, Rosewood's positive approach, attention to all details, and devotion to the service has produced various awards. It has been accepted as some of the very best places to stay by the world's foremosttravel magazines, publications, and consumer organizations.
Rosewood Hotels and Resorts believe in providing true hospitality to nurture strong relationships with communities and guests. Due to their great service, Rosewood Hotel and Resort is considered as one of the top Hilton competitors.
10) St Regis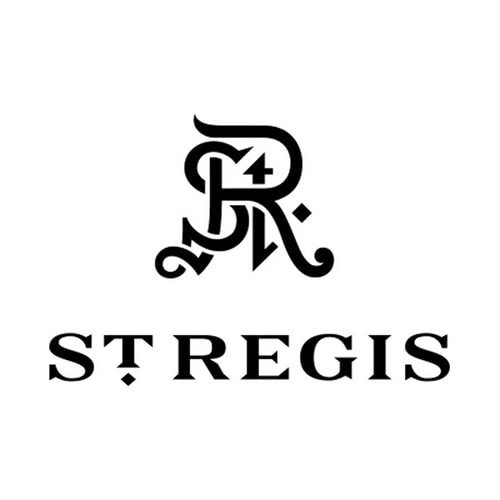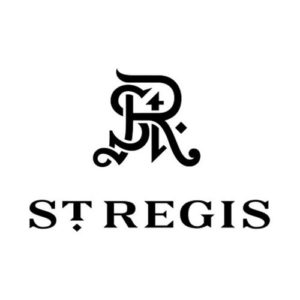 St. Regis Hotels & Resorts is a luxury hotel chain which is part of the Starwood hotel group, now owned by Marriott International. It was established in the year 1904 by John Jacob Astor. It has about 61 hotels across the world.
St. Regis Hotels & Resorts, Inc. owns and operates hotels and resorts in various locations like London, Abu Dhabi, Rome, Bali, Changsha, Singapore, and San Francisco.The various facilities of this hotel are spas, suites, golf courses, and many more. Its infrastructure also includes spaces for conducting events like meetings, weddings, etc.
St Regis hotels strengthen its roots in the foreign markets and investing capitals. It has introduced various services for consumers who opt for particular travel needs. Its services are integrated with modern technology to provide the best service to the customers. Due to their brand and its quality service, St. Regis is regarded as one of the top Hilton competitors.
11) Fairmont hotels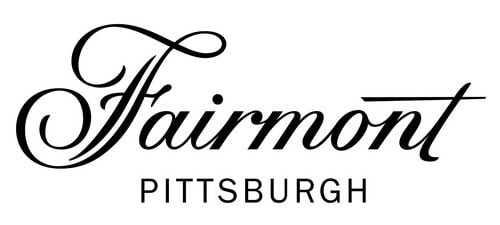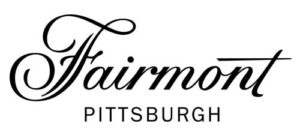 Fairmont Hotels & Resorts is owned by AccorHotels since 2016. It is a chain of luxury hotels. Fairmont Hotels & Resorts was established in the year 2001 subsequent to the merger of Canadian Pacific Hotels and Fairmont Hotels. Fairmont operates about 75 properties in 24 countries. It has a strong presence in Canada and United States.
Fairmont targets to connect the guests to the finest destinations in the property. The hotels offered by Fairmont hotels provide the guest with extraordinary places which are created by mergingexceptional architecture and structure. Passionate travelers choose this hotel to carry the memorable travel experiences and thoughtful services.
The hotels aim to provide an authentic experience of the place. It provides great quality throughout the various collections of hotels and resorts.
Due to their expressive décor, creativity, and wonderful features, Fairmont is considered as one of the top Hilton competitors in the world.
12) Shangri-La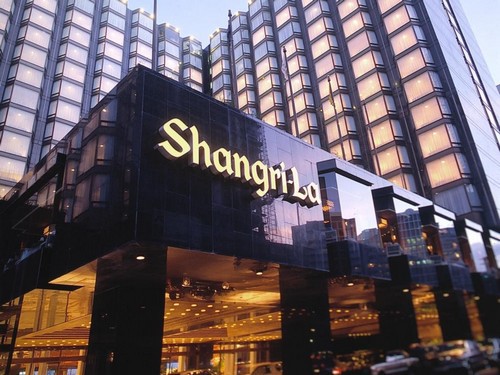 Shangri-La Hotel and Resort is a Hong Kong-based world's premier hotel and management company.  This hotel is established by Robert Kuok. The hotel operations have a range of activities across many countries in Asia.
Apart from hotels, the group's portfolio also comprises real estate, commodity trading, beverages, shipping, and logistics. Shangri-La group contains over 102 luxury hotels and resorts in main cities like North America, Asia Pacific, Europe and the Middle East. It offers various brands for the travelers like Shangri-La Hotels, Shangri-La Resorts, Traders Hotels, Kerry Hotels, and Hotel Jen.
All the hotels and resorts of Shangri-La represent Asian culture and is one of the leading luxury hotel groups. Due to their presence across the world and their quality of service, Shangri-La is considered as one of the top Hilton competitors in the world.
13) Oberoi

Oberoi is a well-known hotel company established in the year 1934 and headquartered in Delhi. RaiBahadur Mohan Singh Oberoi is the founder of the group. Over the years this group expanded its operations in India and abroad.
The Group has their existence in almost six countries under the brand name Oberoi and five-star 'Trident'. The Group is also involved in airport restaurants, flight catering, travel and tour services, project management, car rentals, and corporate air charters.
A unique feature of this hotel is their highly inspired and well-skilled staff that provides great care to the customers. The hotels have recognized a status for luxury and excellence in service among the leisure hotels across the world. Due to their caring environment, and is an ideal choice for leisure and business travelers, Oberoi is regarded as one of the top Hilton competitors.
14) Taj hotels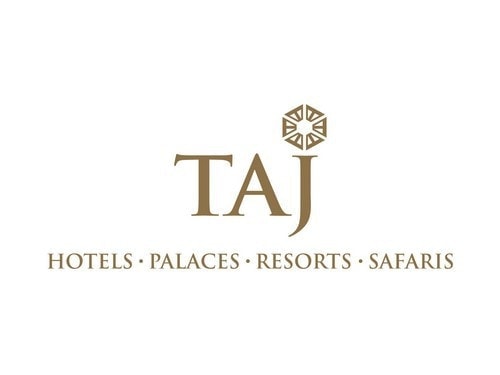 Established in 1903, Taj Hotels is a famous group of hotel in Asia. It consists of 98 hotels across 61 locations in the world.
It has its presence in North America, India, United Kingdom, Middle East, Africa, Sri Lanka, Bhutan, Maldives, Malaysia, and Nepal. Each Taj hotels provides a supreme blend of Indian hospitality, modern luxury, and world-class service.
For many years, The TajMahal Palace in Mumbai has set a standard for fine living with great quality. Taj Hotel provides a perfect experience of Indian luxury living and a top premium hotel chain in India.
It offers many luxurious suites with a modern fitness center with well-equipped facilities. Due to their quality service and its brand value, Taj hotel is regarded as one of the top Hilton competitors in the world.
Conclusion
The Hospitality industry is a service related industry with the basis of having a strong customer satisfaction. Executives are required to be trained in various hospitality skills to make the hospital industry reach their targets. Hilton makes use of various methods to ensure that the customers are well treated during their stay.
If you liked this article, we bet that you will love the Marketing91 Academy, which provides you free access to 10+ marketing courses and 100s of Case studies.