A popular brand of beauty and healthcare products, Ponds was established during the year 1846. The company is owned by Unilever. The company delivers beauty transformation through their innovative product that makes a real difference to women's skin.
Pond's produces many skin care products that deal with skin cleansing, skin lightening, and anti-aging. Pond's produces products for men with its international range of top face care products that enables men to look bright and recharged. The various products of Ponds are cold cream, talcum powder, petroleum jelly, soap, and face wash.
Let us discuss the top Ponds competitor.
1) Dove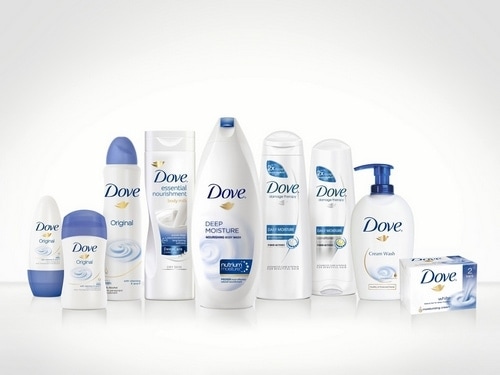 A popular personal care brand, Dove is a top Ponds competitor. It is owned by Unilever that was introduced during the year 1955 and is headquartered in the United Kingdom. Dove products are produced in various countries like Australia, Argentina, Canada, Brazil, Canada, Germany, Egypt, China, Indonesia, India, Japan, Ireland, South Africa, Philippines, and many more.
Their products are sold in almost 80 countries and are offered for men, women, and kids. The main products of the company are soap, hair care, cream, and deodorants. Dove's logo is an outline of the bird that is highlighted in the brand's name.
Dove's deep moisturizer for dry skin is a big hit among the customers. It targets women of all ages and is committed to helping all women realize their personal beauty. Dove has an excellent market presence.
Its products promise not to leave any residue on the skin. Dove products are available through a wide chain of network of leading supermarkets, stores, and online. Due to their brand value and a wide range of products, Dove is considered as a top Ponds competitor.
2) Dabur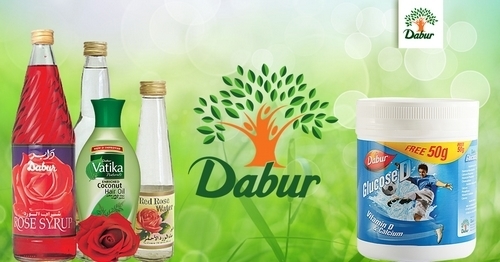 Also a top Ponds competitor, Dabur is the largest Ayurveda medicine and natural consumer products Manufacturer Company. The company was established during the year 1884 and is headquartered in Uttar Pradesh, India. The various products of the company are Health supplements, Ayurveda medicines, Personal care, oral care, digestives, foods, and home care.
The company has its presence in almost 60 countries worldwide. Dabur's product targets every household mainly the middle-class segment. The product portfolio of Dabur are huge that contains Food & Beverages and Consumer products. The various consumer products are DaburAmla, Dabur Vatika, Fem, Uveda, Dabur Red, Odomos, Odonil, Odopic, Sanifresh, Babool, Meswak, and Promise.
This brand has a strong brand image and has a good distribution network with an extensive supply chain. Their products are available at a reasonable rate. Due to their strong brand value and their many available products, Dabur is considered one of the top Ponds competitors.
3) Emami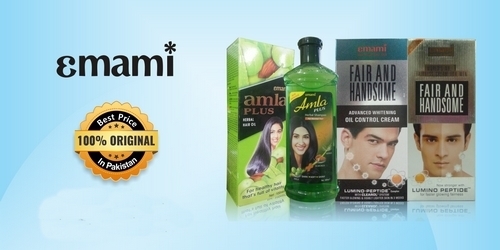 A popular Conglomerate company, Emami is famous for its fairness cream. The company was established during the year 1974 and is headquartered in West Bengal, India. The company produces herbal, organic, and natural products for beauty and health.
Emami products are available across India and have about 3500 distributors and about 4000 sub-distributors. It also has an international presence in countries like Russia, Ukraine, and Nepal. The company has a significant presence in various industries like biodiesel, FMCG, Paper, and Writing Instrument. Emami has a strong workforce of about 25,000 employees that is led by dynamic senior leaders.
The success of Emami products lies in the focus on keen consumer insight and also constant innovation thereby producing good quality products. Due to their great business and its brand value, Emami is considered one of the top Ponds competitors.
4) Nivea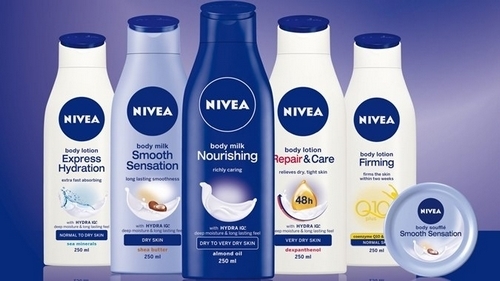 A famous personal care products company, Nivea was introduced during the year 1911 and is headquartered in Germany. Nivea's products are dedicated to skin care ever since its formation. This brand is loved by people and they carry it with them always.
This company is famous for its cold cream and it dominates the cold cream market which is best suited best at times while traveling to colder regions. As this cream is dominant in the market, its brand equity keeps growing and has gained great recognition for its brand. Nivea produces about 20 products and is present in about 50 countries. Their brand colors blue and white are popular in a huge shelf of personal care products in any department stores.
Their colors are constant for the past many years and it comes along with the brand. The main strength of this brand is that they make dry skin smooth and it is also irresistible to touch. Due to their great brand value, Nivea is considered one of the top Ponds competitors.
5) Garnier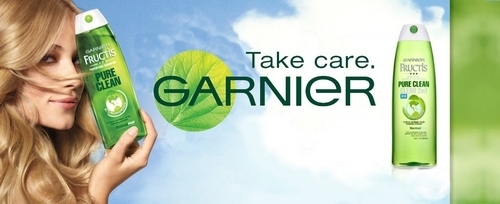 Also regarded as a top Ponds competitor, Garnier is a cosmetics, skin, and hair care industry. It was introduced during the year 1904 and is headquartered in France. During the early years, Garnier produced only hair lotion and slowly expanded its services into the skin care and cosmetic production. This brand uses seeds, fruits, flowers, and buds for their products.
The ingredients seen in their products are removed by using the latest cutting-edge techniques. Their hair care products contain many gels and creams that reduce dry scalp, frizziness, dandruff, and itching. Natural fruit-based ingredients are used to produce hair and skin care products. Garnier has a strong association with L'Oreal that has helped them to get an instant acknowledgment among the customers.
Garnierspaces their products as a solution to a particular problem, like specific creams are produced for pimples, dry skin, clear skin, specific shampoos for hair fall, itchy scalp, dandruff etc. Due to their various products, Garnier is considered one of the top Ponds competitors.
6) Olay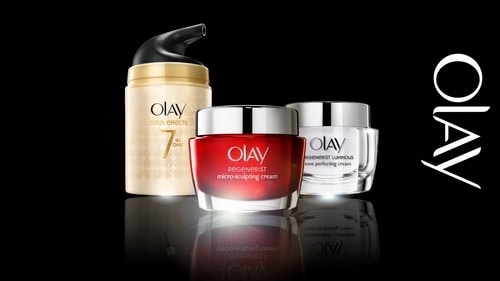 Olay is a popular brand of beauty products. It is owned by Procter & Gamble. It originated in South Africa during the year 1949. Earlier it was known with the name Oil of Olay. It was acquired by Proctor & Gamble in the year 1985. Olay is a famous personal care brand that is associated with the FMCG sector. It is acknowledged as one of the billion-dollar brands.
The company produces various products for facial cleanser, daily treatment, facial moisturizer, and age protect.  Each of their products is defined for various skin types. The company has a strong brand name which is established over the years. Due to their great brand recall, the customers associate the brand with the advertisement. It has a strong parent brand and due to which it is able to be available to a large customer base. Olay's products are very good and are of great quality.
It makes use of a strong distribution network of Procter & Gamble which includes various services like retailers, producing agents, and distributors to influence many customers. Their products are easily accessible at many places like the supermarket, discount stores, malls, and beauty stores. Due to their various available products, Olay is considered one of the top Ponds competitors.
7) Lakme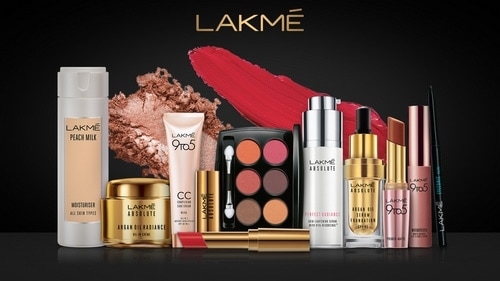 Also a top Ponds competitor, Lakme is a famous Indian cosmetic brand which is owned by Hindustan Unilever. It was established during the year 1952 by J.R.D Tata. It is popular in the beauty and cosmetic industry. This brand inspires every woman to showcase their beauty that is seen in a unique way. It also makes them realize the strength of beauty.
The beauty expert of the company innovates on various products to produce high-end skin and beauty care products. The company has a great product line that contributes to women beauty. The company also possesses a salon that is branded in its name. It manufactures products that combine international technology along with a deeper understanding of the necessities of an Indian woman.
By having the Indian famous actresses, Kareena Kapoor as the brand ambassador, the company is ranked on top among the cosmetics brand in India. Due to their various products, Lakme is considered one of the top Ponds competitors.
8) Vaseline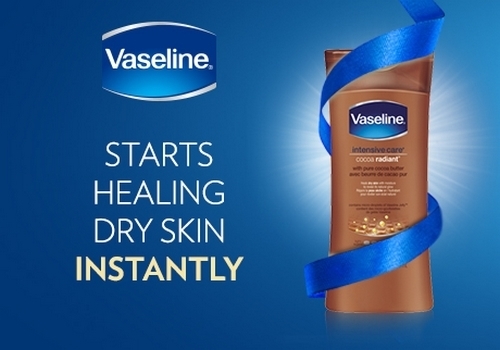 A popular personal care brand, Vaseline is a petroleum jelly body lotion that is owned by Unilever.  It has plain petroleum jelly along with a selection of skin creams, lotions, soaps, deodorants, and cleansers. It was introduced during the year 1872. This is the largest consumer products companies.
Vaseline products meet the specific requirements of consumers. It contains about six ranges of products like Vaseline Spray & Go Moisturizer, Vaseline Petroleum Jelly, Vaseline MEN, Vaseline Intensive Rescue, and Vaseline Lip Therapy, and Vaseline Total Moisture.
Their products are available in all drug and food retail shops and are present in almost 70 countries. As it has a great brand value and a strong distribution network, Vaseline is considered a top Ponds competitor.
Conclusion
Skin care is a range of practice to enhance the appearance of the skin condition. Hence the cosmetic industry should produce the best products to meet the demands of the customers. Ponds make use of their expertise to produce the best products for their customers.