Best Buy is an American multinational electronics retailer that was established during the year 1966 and is headquartered in Minnesota, United States. It was initially started as an audio specialty store by name Sound of Music.
Over the years it was rebranded with more focus on consumer electronics. It is the largest operator of consumer electronics stores in the US by having about 1779 locations. It is also the main player in the world of e-commerce. It is the sixth largest e-commerce website in the US and has about 31 million users per month. Best Buy also operates in Mexico and Canada.
Being the top in the list among the US e-commerce, Best Buy has many competitors both in the offline and online retail sectors. Let us see them through this article.
Here are a few offline Best Buy competitors.
1) Walmart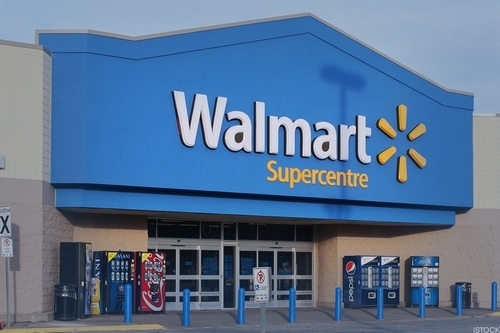 Walmart is an American multinational retail industry that was formed during the year 1962 and is headquartered in Arkansas, United States. Its business operations include a chain of hypermarkets, discount department stores, and grocery stores. The company's main focus is to provide a low price for its products to benefit the customers.
Walmart has about 11,718 stores and clubs located in 28 countries. It also has its online store to sell their products. The internal logistic system of Walmart is well-taken care by the use of great innovative methods and technology. Walmart has an excellent system to track the performance of any product in each store and country. Walmart strives hard to provide a unique experience to the shoppers both online and offline store.
In order to encourage the customers to purchase from them, Walmart provides a gift card system. The gift card can be used for their purchase that can be redeemed at the stores. The customer can monitor the Walmart gift card status on the website itself. Walmart has grown to a higher level over the years and has reached to millions of customers, due to which it is a top Best Buy competitors
2) Target Corporation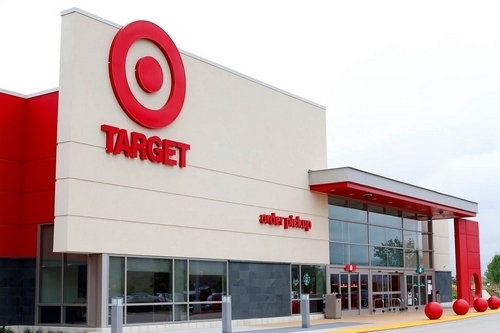 Also regarded as a top Best Buy competitor, Target Corporation is the second largest department store retailer that was formed during the year 1902 and is headquartered in Minnesota, United States. It is a chain of the retail store that offers food and pet supplies, household items, accessories, apparel, home furnishings etc.
The company has its operations in the United States only and also through its online store. The main strength of this company is its strong presence in the US retail market. Having a large scale, Target has economies of scale that has its enormous buying power and can enforce low prices. The products offered by Target Corporation are affordable but stylish. Target Corporation has adjusted its price positioning as per the trends in the market and has introduced many schemes like 'Expect More Pay Less', 'Low Price Promise' etc.
This provides value addition at low prices and has a strong customer base. Target Corporation has introduced the REDcard Rewards loyalty program to attract customer loyalty and for business security.
3) Costco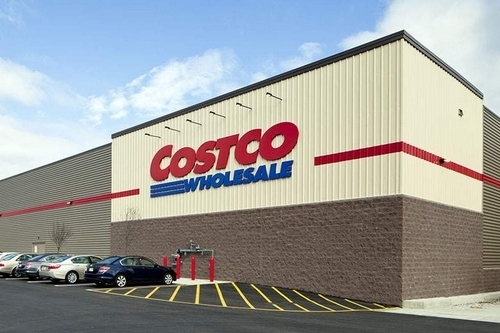 A wholesale retail corporation, Costco is an American multinational corporation that was established during the year 1976 and is headquartered in Washington, United States. It is an international chain of membership-only warehouses. It is one of the world's largest retailers of organic food, choice and prime beef, wine, and rotisserie chicken.
The main strength of the company is its price positioning thereby gaining customer loyalty. Costco follows the low-cost operation by optimizing all the processes to gain minimum cost and attain maximum output. They have a streamlined distribution network that supports the company's strategy for price positioning. Costco maintains a four-fold approach to develop a sustainable and environmentally liable business.
The four-fold approach focuses on increasing warehouse energy management system, reduce carbon footprint, packaging design initiatives, and to develop a waste stream management system. Costco has its operations in many countries with an attractive value proposition to its loyal customers, due to which it is a top Best Buy competitor.
4) Staples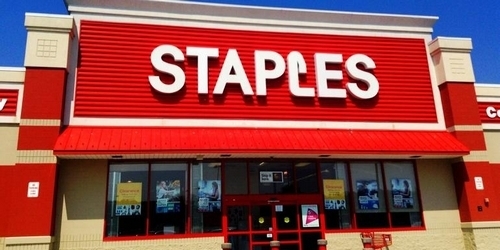 Staples Inc is an American multinational lifestyle and retail industry that was founded during the year 1986 and is headquartered in Massachusetts, United States. Staples supplies office supplies, furniture, and electronics for low prices.
It contains about 1500 stores in North America. Its business deals extensively with enterprises in the United States and Canada. The main products of the company are promotional products, office machines, technology, furniture, and business services through online and offline stores. The company expands the product assortment thereby making shopping and saving easier.
The company provides many ways to save right from offers to rewards and more. They provide daily deals, coupon redemption, rewards program, business discount program and many more. It provides many ways to shop at the convenience of the customers, by store, online, mobile app, order online and pick up in store, easy reorders, and many more.
5) HHGREGG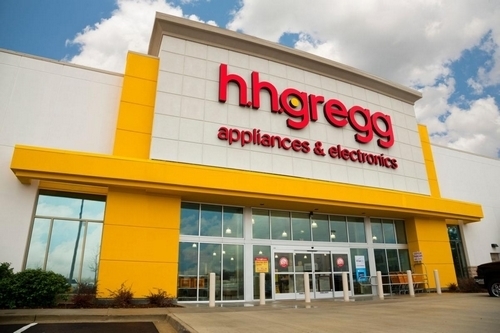 Yet another top Best Buy competitor, H.H.GREGG is a privately owned retail industry that was formed during the year 1955 and is headquartered in Indiana, United States. It is stylishly known as HHGREGG. It retails consumer electronics and home appliances in many parts of the world and operates stores in about 20 states.
The main strength of the company is their reliable customers. It has a strong base of a reliable supplier of raw material thereby enabling the company to overcome any bottlenecks of the supply chain. It has built an expertise in the market and has a strong brand portfolio.
The company has expanded to a great level and it has helped them to build a new revenue stream. HHGREGG provides their customers with a consultative and educational purchase experience with the help of their trained employees. HHGREGG has created a global brand and due to which it is a top Best Buy competitor.
6) KMart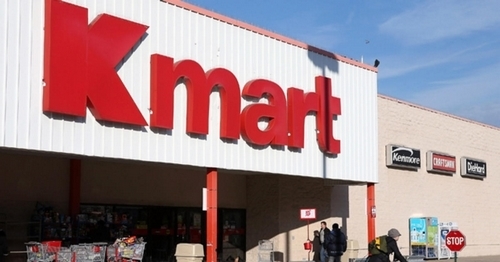 Kmart is an American retail industry that was established during the year 1899 and is headquartered in Michigan, United States. The products of Kmart are positioned at a low price. KMart has many products like apparel, shoes, linen, jewelry, beauty products, toys, food, and small electronics.
Most of their stores are located in urban areas that have concentrated populations. The company also has an excellent Layaway plan for those people who require paying in installments.
The company has a good customer base. Ever since its formation, KMart has been close to its communities where it operates and they support in many charitable organizations to enhance the lives of those in need. The main key for KMart success is the promotional pricing and weekly mailers thereby making it a top Best Buy competitors.
7) Office Depot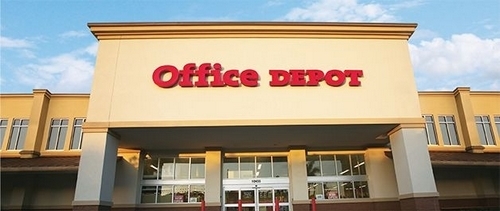 Office Depot is an American specialty retail industry that was established during the year 1986 and is headquartered in Florida, United States. The company operates about 1,400 retail stores, online stores, and also B2B sales organization.
The main strength of this company is that it offers one roof solution for all office related products. The company has combined annual sales of about $11 billion and employs approximately 38,000 employees with its various businesses in the United States. Office Depot focuses on finding new and exciting ways to help their customers to take care of the business.
The company has an excellent supply chain management and a strong distribution network. It has a good brand image and due to which it is considered a top Best Buy competitor.
8) Sears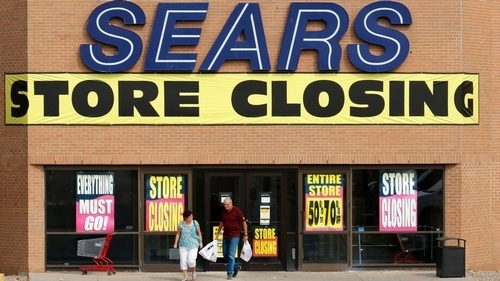 Yet another competitor for Best Buy, Sears is an American retail industry that was formed during the year 1886 and is headquartered in Illinois, United States.  It is an integrated retailer that focuses on connecting the physical and digital shopping experience to serve the customers at any location.
The company has its business operations through its subsidiaries that include Sears, KMart, and Roebuck and Co. across the United States. It has a wide range of products like apparel, home merchandise, automotive products, and services. It is the largest provider of home services by having about 14 million service calls per year.
Sears has received many awards from various respected organizations. It has its own line of flagship brands and due to which it is indeed a top Best Buy competitor.

Best Buy internet Competitors
9) Amazon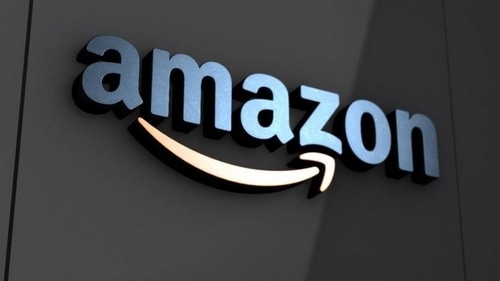 Among the internet competitors, Amazon is a top Best Buy competitor. Amazon was formed during the year 1994 and is headquartered in Seattle, Washington. The company was earlier set up as an online bookstore and over the years it expanded its business operations online to various other products.
Presently, this company has a solid base of loyal customers who keep purchasing frequently from them. Owing to the success of the online books, Amazon.com was built and gradually has many product categories like electronics, toys, apparels, accessories, footwear, home and kitchen and many more.
Over the years it has evolved itself as a strong global e-commerce giant. The company takes care of its customer-related activities through their CRM. Their customer tool captures the customer's buying behavior and suggests products for them. The company deals with excellent logistics providers and has a strong supply chain.
Due to their efficient distribution network, Amazon's products are available at many locations.
10) Alibaba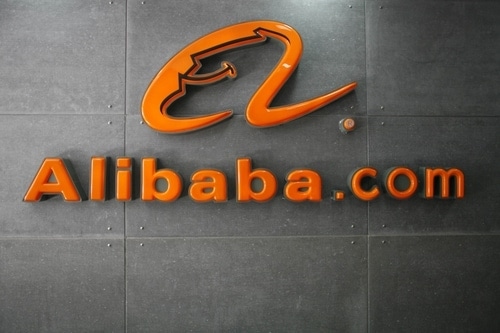 Yet another internet Best Buy competitor, Alibaba was established during the year 1999 and headquartered in Zhejiang, China. Alibaba provides wholesale trade through its online platform. It is a well-known brand and acts as an intermediate for operations related to business to consumer, consumer to consumer, and business to business e-commerce.
It is a popular brand in China and presently trying to expand its business to other countries as well. It owns and operates many businesses operations at the international level across multiple sectors.
Alibaba has its business operations in approximately 200 countries and is considered the world's largest retailer. It is a one-stop platform that centers on multiple categories of products like clothing, electronics, machinery, home and garden, and many more. Alibaba's online store is accessible from any location and at any time.
11) eBay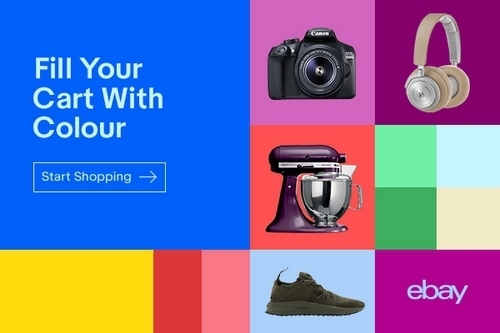 eBay is a popular e-commerce company that was formed during the year 1995 and is headquartered in California, United States. eBay is a multibillion-dollar business that has its business operations in about 30 countries.
The company's eBay.com is an online auction and also a shopping website where the customers buy and sell many products. The website presents a user-friendly interface that focuses on C2C and B2C e-commerce. It also provides a cohesive service like online ticket tracking, online money transfer etc.
The company is acknowledged worldwide thereby having a strong customer base. The various products that are sold by the company are electronics, apparel, home appliances, furniture and many more.
Conclusion
Shoppers are always seen at all places and the retail industry tries their best to meet their rising demands. Best Buy strives hard to meet the requirements of the buyers by providing quality products.
If you liked this article, we bet that you will love the Marketing91 Academy, which provides you free access to 10+ marketing courses and 100s of Case studies.